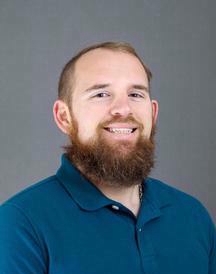 Danny Adam Hagedorn
Academic Advisor
French Hall
2415
A&S Advising - 0037
Danny comes to the Arts & Sciences Advising team after spending a little over two years working in the One Stop Center at UC Blue Ash. With a background in liberal arts including a bachelor's degree in Military History, Danny is very excited to be working in an office that values a liberal arts education for the many benefits it gives.

Danny's professional interests include men's identity development, the effects of learning communities on the college student experience, and the successful transition from military service to higher education.

When he's not working, you can likely find Danny running through the many neighborhoods of Cincinnati. As an avid runner, Danny has completed 1 marathon, 4 half marathons, and more 10Ks and 5Ks than he cares to count! He also loves to read a good book or listen to a podcast, usually surrounding history or political science.
Bachelor of Arts: Northern Kentucky University 2014 (Military History)
Master of Science: Indiana State University 2016 (Student Affairs & Higher Education)