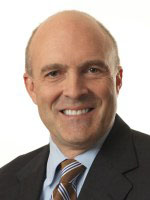 Peter M Burrell
Associate Professor Educator
Peter Burrell has been a lawyer with a broad-ranging litigation and corporate practice for almost 30 years. For more than 20 years, he has taught business law and business ethics at the University of Cincinnati. Since January 2013, he has been an Assistant Professor-Educator of Accounting, teaching graduate and undergraduate level classes on business law, entrepreneurship and business ethics at the Carl H. Lindner College of Business. A 1981 cum laude graduate of Ohio Wesleyan University, Peter received his J.D. from the University of Notre Dame Law School in 1984. His first law job was in Portland, Oregon where he worked for Perkins Coie, the largest law firm in the Pacific Northwest. He moved back to his native Cincinnati in 1990. After practicing with several downtown Cincinnati firms, he (along with four of his colleagues) helped to found a new law firm, Pinales, Stachler, Young, Burrell & Crouse in early 2013. Peter has also published articles and presented seminars on a wide variety of topics, including non-competition agreements and other restrictive covenants, investigation of sexual harassment claims, employment handbooks, and negotiation of severance agreements and executive employment agreements. Every year since 2007, Peter has been named a "Super Lawyer" by Ohio Lawyer magazine.
JD: Notre Dame 1984 (LAW)
BA: Ohio Wesleyan University Delaware, Ohio, 1981 (History)
Research and Practice Interests
restrictive covenants in the employment setting
Positions and Work Experience
- Partner, Law firm, Pinales, Stachler, Young, Burrell & Crouse,
Lecture
(2012. ) Negotiating Executive Separation Agreements .Cincinnati, OH.
(2011. ) Employee Handbooks .Cincinnati, OH.
(2010. ) Investigating Employee Complaints .Cincinnati, OH.
(2009. ) What Business Owners and HR Professionals Need to Know About Non-Competes, Non-Solicits and Other Restrictive Covenants .Cincinnati, OH.
01-01-2015 Ohio Super Lawyer® 2007-2015 Level:State Type:Service, Professional
02-02-2014 Nominated for the Michael L. Dean EXCEL Award for Excellence in Undergraduate Teaching
06-03-1981 Phi Beta Kappa
All University Intellectual Property Committee Committee Member Type:University Level:University 08-01-2014 -08-01-2016
Search Committee (Assist Accounting Department's search committee to select and hire two new business law professors. ) Committee Member Type:Departmental Service Level:Department 08-01-2014 -11-30-2014
American Bar Association, National
01-01-1999: Cincinnati Bar Association (CBA) has addressed and served the needs of the Cincinnati community. The CBA stands firm in its belief that the law is for the people. By providing legal education, various legal programs, referral services, and many community service projects, the CBA continues its commitment to the legal profession of Cincinnati, and most importantly, to the residents of the Greater Cincinnati community. Cincinnati Bar Association, Local
CORP LAW & SOC RESP
LEGAL ENVIRONMENT
LEGAL ENVIRONMENT
LEGAL ENVIRONMENT
CORP LAW & SOC RESP
CORP LAW SOC RESP
CORP LAW SOC RESP
LEGAL ASP ENTREPRE
LEGAL ENVIRONMENT
LEGAL ENVIRONMENT
TEACHING ASSISTANT
LEGALENVIRONMENT
LEGALENVIRONMENT
LEGALENVIRONMENT
CORP LAW SOC RESP
LEGAL ENVIRONMENT
CORP LAW & SOC RESP
CORP LAW & SOC RESP
LEGAL ASP ENTREPRE
LEGAL ENVIRONMENT
LEGAL ENVIRONMENT
CORP LAW & SOC RESP
LEGAL ENVIRONMENT
LEGAL ENVIRONMENT
LEGAL ENVIRONMENT
CORP LAW & SOC RESP
LEGAL ENVIRONMENT
Corporate Legal and Social Responsibility
Corporate Legal and Social Responsibility
Legal Aspects of Entrepreneurship
Legal Environment of Business
Legal Environment of Business
Corporate Legal and Social Responsibility
Legal Environment of Business
Legal Environment of Business
Legal Environment of Business
Corporate Legal and Social Responsibility
Legal Environment of Business
Corporate Legal and Social Responsibility
Corporate Legal and Social Responsibility
Legal Aspects of Entrepreneurship
Legal Environment of Business
Legal Environment of Business
CORP LAW & SOC RESP
LEGAL ENVIRONMENT
LEGAL ENVIRONMENT
LEGAL ENVIRONMENT
CORP LAW & SOC RESP
LEGAL ENVIRONMENT
CORP LAW & SOC RESP
CORP LAW & SOC RESP
LEGAL ASP ENTREPRE
LEGAL ENVIRONMENT
Business Organizations, Securities and AccountantsLegal Liability
Corporate Legal and Social Responsibility
Legal Environment of Business
Legal Environment of Business
Corporate Legal & Social Responsibility
Legal Environment of Business
Corporate Legal & Social Responsibility
Legal Environment of Business
Legal Environment of Business
Legal Environment of Business
Bus Law Mgrs
Bus Law Mgrs
Business Law for Managers
Bus Law Mgrs
Bus Law mgrs
Bus Law Mgrs
Bus Law Mgrs
Bus Law Mgrs
Faculty Development Activities
05-12-2014 -05-16-2014 Teaching Strategies in the Large Classroom Setting UC"s Center for Enhanced Learning cincinnati, OH, United States Type:Workshop
06 Carl H. Lindner Hall
Phone: 513-556-7050
Fax: 513-556-6278
peter.burrell@uc.edu