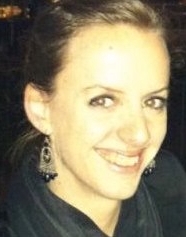 Bianca Christin Reisdorf , PhD
Adjunct Assistant Professor
Assistant Professor - Adjunct
McMicken Hall
A&S Communication Adjuncts - 0184
Dr. Bianca C. Reisdorf joined UC as an Adjunct Assitant Professor in fall 2012, where she taught Freshman Seminars and developed new undergraduate modules on new media and everyday life. Although she moved from Cincinnati to the United Kingdom in summer 2013 to start a job as Assistant Professor at the University of Leicester, she is still affiliated with UC. Currently, Bianca offers an online module on the Internet and everyday life (COMM2089) that runs every semester.

Bianca earned her DPhil in Information, Communication, and the Social Sciences from the University of Oxford/United Kingdom in 2012. During her time at Oxford, she also worked as a research assistant on the survey project OxIS, which maps internet use and non-use across Great Britain with a biannual survey. Due to her roots in Sociology, most of Bianca's work is linked to social theories and the use of mixed methodologies.

In addition to her academic work, she worked as a rowing coach in Oxford and Cincinnati in the past years, after having rowed for Oxford herself in the early years of her DPhil.
Peer Reviewed Publications
Helsper, Ellen J; Reisdorf, Bianca C (2013. ) A quantitative examination of explanations for reasons for internet nonuse.Cyberpsychology, behavior and social networking, , 16 (2 ) ,94-9 More Information
University of Leicester (Study Abroad Tutor ) Department Liaison Type:Departmental Service Level:International 01-2014 -To Present
University of Leicester (Schools Liaison ) Department Liaison Type:Departmental Service Level:Regional 04-2014 -To Present
International Communication Association Peer Review/Referee Type:Service to Professional Associations Level:International 06-2013 -To Present
social media, digital media, digital divide, digital inequality, internet, online communication
-COMM-2089 INTERNET AND LIFE Level:Undergraduate