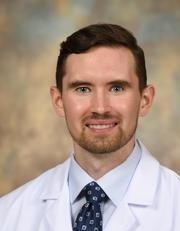 Patrick James Albertus
Medical Resident/Fellow
Personal Statement
As a data analyst at the University of Michigan Kidney Epidemiology and Cost Center, I worked in teams of physicians, biostatisticians, epidemiologists, and policy makers. While developing skills in sophisticated study design, statistical analysis, and literature review, I learned the importance of health outcomes research in advancing medicine. For example, we found that the risk of reaching end-stage renal disease varied substantially among different racial/ethnic groups, suggesting the need for resource allocation to address such disparities. A residency in this field combines the clinical skills and qualities I hope to attain with the career opportunities to improve the communities I wish to serve.

Why I Chose Cincinnati
There are so many reasons! First and foremost, as a University of Cincinnati medical student, I saw the camaraderie of the residents on the wards. Everyone was team-oriented, supportive, hardworking, and fun to be around. All the attendings I had worked with showed the compassion and expertise I hope to emulate as a physician. Another major factor was the dedication of Dr. Warm and the rest of the program leadership to innovating in medical education. Throughout my interviews, I never found another program where I felt that I could grow and thrive as well as I could at UC.
Medical Degree: University of Cincinnati College of Medicine
University of Cincinnati College of Medicine
231 Albert Sabin Way
Cincinnati  Ohio, 45267
ALBERTPJ@UCMAIL.UC.EDU