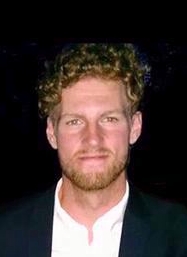 Brent Arehart
Graduate Assistant
Brent Arehart graduated from the University of Mary Washington with a B.A. in Classics and Religion. He is a Ph.D track student in Ancient History with interests in ancient medicine, pharmacology, the history of science, and early Christianities.
BA, University of Mary Washington Fredericksburg, VA, 2012 (Classical Civ, Religion)
Peer Reviewed Publications
Arehart, B. 2018. "A Note on Oribasius' Molluscs (Syn. 1.6)," Mnemosyne 71.1: 177-181.
Popular Magazine Article
Arehart, B. 2016. Taking Advice from the Pros: (S)expertise in Antiquity and the Digital Age.
-LATN-1011 ELEMENTARY LATIN 1 Level:Undergraduate
-LATN-1012 ELEMENTARY LATIN 2 Level:Undergraduate
-LATN-2011 INTERMED. LATIN 1 Level:Undergraduate
-LATN-2012 INTERMED LATIN 2 Level:Undergraduate