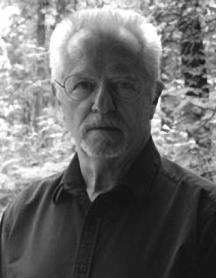 Daniel V Bittman
Associate Professor of Practice

AIGA FELLOW: Awarded 2011

Dan Bittman was born, raised and continues to live in Cincinnati, Ohio. Following his graduation from The University of Cincinnati, Dan worked for a variety of design firms, consultancies and advertising agencies before founding his own studio, Design Team One, Inc. in 1981. The studio's clients have included Chiquita Brands International, The Limited, NCR Corp., The Cincinnati Reds, Donatos, NIOSH, and the Cincinnati Zoo & Botanical Garden. 

He is a past president of The Art Directors Club of Cincinnati as well as the region's chapter of the American Institute of Graphic Arts. He has presented and lectured across the country at numerous colleges, universities and professional gatherings including the AIGA National Conference and IDSA Worldesign.

Bittman's work has been the subject of articles in publications such as Metropolis, ID, Print and Communications Arts Magazine; and has been recognized with inclusion in permanent collections in France and China and awards from numerous exhibitions including CA, AIGA, CLIO and ID.

He has served as a juror for AIGA, Art Directors, and advertising competitions across the country as well as the prestigious Communication Arts Magazine CA Annual.

In 2012, Dan founded the annual My Favorite Medalist event for graphic design students across the nation's college campuses.



BS in Graphic Design, University of Cincinnati Cincinnati, OH, 1970