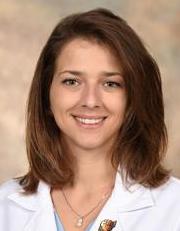 Noella Cortinas
Clinical Instructor
Personal Statement
There was a time when I would constantly get in trouble for being too curious. One of my most vivid memories of this was at the age of seven when I developed an intense desire to understand how my grandfather's pool pump worked. I initially sat by the pool edge inspecting the basket lid and the strainer. When this did not yield any answers, I decided to take a more direct approach- why not dismantle it from inside the pool? I plunged into the water and began my enterprise: turning knobs, taking out screws, pulling the machinery apart in my self-proclaimed expertise. My fascination turned to pure unadulterated fear when I could not get the pieces back together. Alas, I have never been in so much trouble, before or since then. And, to this day, my grandfather still will not let me near his pool. However, my innate inquisitiveness did not stop at pool destruction. When I was not tinkering with trying to solve the enigma of how things worked, I was always buried in a mystery novel. The initial conundrum, the subtle clues, and logical deductions leading to the ultimate solving of a mystery- I could never get enough. For me, medicine brings the same vehemence. Every patient is a mystery that needs thorough investigation.

Why I Chose Cincinnati
The Interview trail can be exhausting and challenging, but my interview day with residents and staff at UC stood out to me as a "perfect fit"- fun, caring, and with a shared drive for excellence through camaraderie and learning. I immediately felt at home and was excited to join the UC family- to grow and learn in a strong academic center through a team-based and patient-centered model. Overall, UC offered the perfect mixture for personal and professional success.
MD: Florida State University College of Medicine
University of Cincinnati College of Medicine
231 Albert Sabin Way
Cincinnati  Ohio, 45267
CORTINNA@UCMAIL.UC.EDU