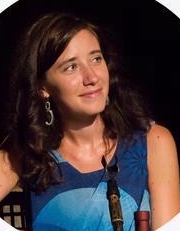 Cecilia Cozzi
Graduate Assistant
Cecilia Cozzi is a fifth year PhD candidate in Philology.
She received her BA from University of Trento (Italy) in 2014 and her MA from university of Trento (Italy) in 2016. In 2015, she was a visiting student at Carleton University (Ottawa, Canada), where she later returned in 2016 as visiting researcher. After defending her master thesis (centering on  Circe, Aphrodite and Hecate in Apollonius Rhodius' Argonautica), she has been teaching as a contract instructor at Carleton University in 2017.
She is currently working on her dissertation. Her PhD thesis investigates sons' quest to reclaim their fatherly inheritance in Greek tragedy, by employing modern psycho-analytic categories, such as Recalcati's "Telemachus Complex."
Book Chapter
Cecilia Cozzi; Marco Mondini (2019 ) Brothers and Heroes. Literary Sources on Death in the First World War (the Italian Case) Death Commemorating War and War Dead. .(pp. 239 -256).Stuttgart, Franz Steiner Verlag (Co-Author)