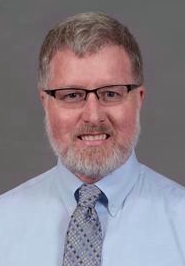 Daniel W. Gerard
Academic Director
Captain Daniel W. Gerard, M.S. recently retired after 29 years of service with the Cincinnati, Ohio Police Department (CPD) and is the Operational Director of the Institute of Crime Science in the School of Criminal Justice.  He received his B.S. and M.S. in Criminal Justice from the University of Cincinnati, is a graduate of the Southern Police Institute at the University of Louisville, and completed the Senior Management Institute for Police offered by the Police Executive Research Forum.
Captain Gerard most recently served as the CPD District Three Commander and was directly responsible for police operations in a 20 square mile area with over 85,000 residents, in 14 neighborhoods.  District Three had 172 officers assigned and handled over 69,000 citizen calls for police service yearly.  Through the use of evidence-based strategies, both crime and calls for service in District Three were reduced to 10 year lows during his tenure as commander.
Captain Gerard is a member of the International Association of Chiefs of Police (IACP) Highway Safety Committee, and also chaired the Ohio/Kentucky Regional Incident Management Task Force.  Captain Gerard has served as operational commander of the Cincinnati Initiative to Reduce Violence (CIRV).  The CIRV effort resulted in a 41% reduction in gang-member involved homicides over a 42-month period, and the CIRV Law Enforcement Team was awarded the 2008 National Criminal Justice Association's Outstanding Criminal Justice Program Award, the 2008 IACP /Motorola Webber Seavey Award for Quality in Law Enforcement, and the 2009 IACP /West Award for Excellence in Criminal Investigations.
Captain Gerard has published articles in Police Chief Magazine, the Journal of Criminal Justice and the Royal Canadian Mounted Police Gazette. He has served as an invited speaker, trainer, and instructor at the University of Cincinnati, John Jay College, Columbia University, Xavier University, the National Highway Traffic Safety Administration, the Southern Police Institute, the Police Foundation and the National Network for Safe Communities.
Captain Gerard has also served as a consultant for numerous police agencies throughout the United States and Canada. His areas of expertise include violence reduction, criminal gangs, traffic safety, the use of social media in criminal investigations, evidence-based policing, place-based policing, police and academic partnerships, police management and police research.
Grant: #G25RH32481 Investigators:Clark, Angela; Gerard, Daniel; Lanzillotta, Jennifer; Perazzo, Joseph; Turner-Bicknell, Tasha 09-30-2018 -09-29-2019 Health Resources and Services Administration Highland County CORPP: Collaborative Opioid Response Planning Project Role:Collaborator $200,000.00 Awarded Level:Federal
Grant: #R40207 Investigators:Brandewie, Brooke; Fischer, Emily; Gerard, Daniel; Muratovski, Gjoko; Ozer, Mustafa; Said, Hazem 07-01-2019 -12-31-2020 UC's Collaborative Research Advancement Grant Program - Track 1: Pilot Teams Strategic Foresight — Utilizing Predictive Analytics Software (PAS) for Responsible Production and Consumption of Sustainable Apparel Role:Collaborator $24,648.00 Active Level:Internal UC
Grant: #R40539 Investigators:Barnes, J C; Gerard, Daniel 10-01-2019 -03-31-2020 UC's Urban Futures Digital Futures Anchor Development Program Development of a Virtual Reality Augmented Violence Reduction Training System for Active and Mass Shooting incidents Role:Collaborator $10,000.00 Active Level:Internal UC
Grant: #R40539 Investigators:Barnes, J C; Gerard, Daniel 10-01-2019 -06-30-2020 UC's Urban Futures Digital Futures Anchor Development Program Development of a Virtual Reality Augmented Violence Reduction Training System for Active and Mass Shooting incidents Role:Collaborator $10,000.00 Active Level:Internal UC