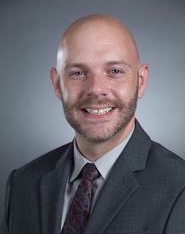 Robert J Gray
Assoc Dir Academic Student Advising
French Hall
2624
A&S Advising - 0037
Dr. Bobby Gray is an award winning advising administrator and faculty member.  He currently serves as the associate director and an adjunct assistant professor with the Center for Exploratory Studies (CES). He provides leadership for the advising center for the largest major within UC.  Dr. Gray's teaching experience focuses on major and career exploration, professional development, and preparing students for career success. 
Master of Education: University of Cincinnati Cincinnati, Ohio, 2012 (Curriculum and Instruction)
Bachelor of Business Administration: South University Savannah, Georgia, 2010 (Human Resources)
Doctor of Education: William Howard Taft University Denver, CO, 2020 (Leadership and Management)
Positions and Work Experience
11-2010 -12-2013 Program Director, Adjunct Instructor, • Teach Special Topics in Career Decision Making • Teach Professional Development II in the College of Business • Oversee REDI'Cat Interview Preparation Program • Coordination of CDC's Senior Day Celebration, International Career Forum, Jobs for UC Grads (Job Search Bootcamp), and Diversity Recruitment Training Institute • Collect data on program participants, evaluate program, provide statistical analysis related to the effects of the Special Topics classes on student retention • Career Advisor Liaison to: College of Business, Organizational Leadership, Personnel and Industrial Relations, University of Cincinnati, Cincinnati, Ohio
04-2005 -10-2010 Director of Career Services, • Advised students on resume building, job searches, and professional development • Networked with employers to market Brown Mackie graduates • Developed job leads and communicated with students and graduates in all majors • Managed and facilitated on-site employer visits • Met monthly target goals for placement and salary • Participated in class room by giving various presentations on professionalism and diversity • Member of campus Executive Committee • Member of campus Continuing Student Roundtable • Oversaw the coordination of graduation ceremonies and honor society inductions • Assisted with completion of special projects: Jeanne Cleary Report, Campus Emergency Plan, Accreditation and State License Renewals,Campus Self Study and Institutional Effectiveness Plan, Campus Strategic Plan, Brown Mackie College - Northern Kentucky, Fort Mitchell, Kentucky
04-2001 -04-2005 Sr. Account Manager, On-site Manager, Recruiter, • Interviewed applicants, screened resumes and handled reference checks • Prepared permanent job candidates for interviews and transitions into new assignments • Met daily staffing numbers for multiple clients • Created client specific orientation programs for new employees • Served as a liaison between employees and client companies • Ensured correct employee pay, client billing and invoicing weekly • Administered employee satisfaction surveys and implemented retention and satisfaction programs • Conducted daily new employee orientations and safety trainings • Completed on-site investigations for workers compensation, harassment, and unemployment, CBS Companies (now Staffmark), Cincinnati, Ohio
09-2011 -01-2012 Adjunct Faculty, • Teach Professional Development, Cincinnati State Technical and Community College, Cincinnati, Ohio
12-2013 - Associate Director, Center for Exploratory Studies, University of Cincinnati, Cincinnati, Ohio
Invited Presentations
Gray, R and Gavin, D (03-24-2015. ) Integrating Career and Academic Advising .University of Cincinnati Advising Professional Development Series. UC. .
Gray, R. (05-22-2015. ) Integrating Career and Academic Advising .Ohio Academic Advising Association (OHAAA), Miami University, Hamilton, Ohio. Conference. . Level:State
Gray, R (09-19-2017. ) Integrating Career Advising into Academic Advising .UC Advising Conference, University of Cincinnati. UC. . Level:University
Gray, R (04-12-2018. ) Using a Learning Community Model With Exploratory Students .National Academic Advising Association (NACADA), Columbus, OH. Conference. . Level:Regional
2011 Dean's List of Teaching Excellence Status:Recipient Level:College Type:Recognition
2012 Dean's List of Teaching Excellence Status:Recipient Level:College Type:Recognition
2012 Dean's List of Teaching Excellence Status:Recipient Level:College Type:Recognition
2006 Top Achiever's Group Education Management Corporation Status:Recipient
2007 Oustanding Achievement Award Brown Mackie College Status:Recipient
2008 Top Achiever's Group Education Management Corporation Status:Recipient
2018 Sarah Grant Barber, Oustanding Advising Administrator Status:Recipient Level:University
Northern Kentucky Chamber of Commerce (College Connect ) Committee Chair Type:Service to Professional Associations Level:Regional 2009 -2010
Northern Kentucky Society of Human Resources Management (Workforce Development ) Committee Chair Type:Service to Professional Associations Level:Prof. Org. 2010 -2010
(Interview Committee - Associate Director ) Member Type:Departmental Service Level:Department 2012
(Interview Committee - Associate Director ) Member Type:Departmental Service Level:Department 2013
(UC International Committee ) Member Type:University/College Service Level:University 2013
(UCSPAN ) Committee Chair Type:University/College Service Level:University 2012 -2013
(UC Faculty Staff Campaign ) Committee Chair Type:University/College Service Level:University 2011 -2013
UC Advising Conference (Programming ) Co-Chair Type:University/College Service Level:University 2015
(Interview Committee - Academic Advisor (2) ) Interviewer Type:Departmental Service Level:Department 2015
(Associate Director Interview Committee ) Committee Member Type:Departmental Service Level:University 2015
University of Cincinnati Undergraduate Academic Advising Association (UCUAADA) (Programming ) Committee Chair Type:University/College Service Level:University 2015 -To Present
2010 -2013: Member National Association of Colleges and Employers,
2006 -2013: Member College Connect, Northern Kentucky Chamber of Commerce,
Prof Dev II
Prof Dev II
Prof Dev II
Prof Dev II
Prof Dev II
Prof Dev II