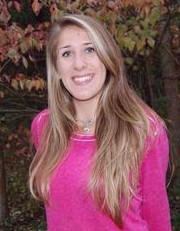 Sara Whitney Hutchinson
Instructor - Adjunct Ann
Old Chemistry Building
721
A&S Romance Language Adjuncts - 0377
Sara holds a Master's Degree in Spanish and Latin American Literature and works at the University of Cincinnati as an instructor of Basic Spanish.

In addition to teaching, Sara employs her language skills as a freelance translator/ interpreter/ musician/ and creative writer.

Sara has an excellent understanding of Spanish and the cultures of the Spanish-speaking world. She has studied the language for many years, traveled to Spain, Argentina, Uruguay, and Chile, and worked with numerous professors and professionals from varied Spanish-speaking countries.
BA, University of Cincinnati 2011 (Spanish)
Intensive Track Language Study Abroad, Universidad Andrés Bello Santiago, Chile, 2010
Research and Practice Interests
Spanish Linguistics
Curriculum Design
Educational Game Design
Spanish-English/ English-Spanish Translation
Latin American Literature
Creative Writing)
Cultural Studies
Pedagogy
Second-Language Acquisition
Music
Other Publications
Sara W. Hutchinson (2014. ) Manrat .New Drama in Spanish- University of Cincinnati, I , University of Cincinnati Libraries
Sara W. Hutchinson (2013. ) Música de la Mancha .
Paper Presentations
Sara W. Hutchinson (2013. ) Borges and the Internet .University of Cincinnati.
-2011 Top Spanish Senior Distinction of Top Spanish Senior of the University of Cincinnati class of 2011, with an impeccable academic record within the major of 4.0. Status:Recipient Level:University
-2011 Phi Beta Kappa Inducted into the Phi Beta Kappa organization for outstanding academic performance. Level:University
2007 -2011 Dean's List for McMicken College of Arts and Sciences
2011 Edward Coughlin Scholarship
2012 Poetry Festival: Casa Pablo Neruda, Isla Negra, Chile Invited Performer
2014 Taft Enhancement Award
15 SPAN 1001 Level:Undergraduate
15 SPAN 1002 Level:Undergraduate
15 SPAN 1013