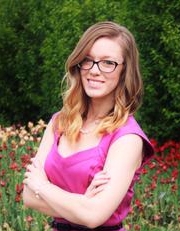 Kayla Marie Johnson
Asst Professor - Visiting
Teachers College
610N
CECH Education - 0022
610N Teachers College
Cincinnati, Ohio 45221
Dr. Kayla Johnson is a Visiting Assistant Professor of Higher Education at the University of Cincinnati where she teaches courses in leadership, governance and policy-making, and the foundations of higher education. In her research, Kayla uses visual participatory and student voice methods to collaborate with students and communities on developing and improving educational practice and policy. She has three active grant-funded research projects that explore: 1) the impact of international community engagement programs on developing students as global change agents; 2) the influence of access to postsecondary education on the identity development of rural first-generation Indigenous students; and 3) collaboratively developing culturally-grounded e-learning opportunities with Indigenous communities.

Prior to joining the faculty as UC, Kayla was a Postdoctoral Researcher at McGill University and an Instructor of Higher Education at Penn State. She has worn many hats in higher education, having worked in study abroad, international student and scholar services, curriculum development, assessment, and advising to name a few. Kayla is actively involved in her scholarly communities and serves in leadership roles for the Association for the Study of Higher Education's Council for International Higher Education and the Comparative and International Education Society's Higher Education SIG. She is also co-founder of Centro Educativo Pallata Ayllu, a non-profit INGO that facilitates access to culturally-grounded and community-driven education for Quechua children and adults in the Peruvian Andes.
 
Kayla is originally from Gallipolis, Ohio and is excited to be returning to her home state. She is an avid coffee drinker, a Pittsburgh Steelers fan, and a proud member of Slytherin House. 
PhD, The Pennsylvania State University 2017 (Higher Education and Comparative & International Education (dual-title))
MS, University of Kentucky 2014 (Higher Education)
BA, Marshall University 2012 (Secondary Education, English, & French)
Research and Practice Interests
Student Learning, Development, and Success
Study Abroad and International Service-Learning
Culturally-Grounded and Socially-Just Educational Approaches
Collaborative, Participatory, and Visual Research Methods
Indigenous Education
Investigators:Kayla Johnson (PI), Joseph Levitan (Co-PI), Blane Harvey (Co-PI): 2018 -2019 Social Sciences and Humanities Research Council. "The Critical Issues Summit: Engaging and Empowering Students to be Global Change Agents" 24,984 Active Type:Grant
Investigators:Joseph Levitan (PI), Kayla Johnson (Co-PI): 2018 -2020 Social Sciences and Humanities Research Council. "The Impact of Postsecondary Education on First-Generation Indigenous Student Identity in the Peruvian Andes" 74,644 Active Type:Grant
Investigators:Multiple Investigators (Co-PI): 2018 -2019 Social Sciences and Humanities Research Council. "Gathering Community Knowledge, Practices, and Traditions to Inform Curriculum Development: A Symposium on Research for Indigenous Curriculum Design" 46,295 Completed Type:Grant
Investigators:Joseph Levitan (PI), Kayla Johnson (Co-PI), Jessica Feundt (Collaborator), Daniel Zuniga (Collaborator): 2019 -2021 Social Sciences and Humanities Research Council. "Building Culturally-Grounded E-Learning Opportunities with Indigenous Students" 25,000 Active Type:Grant
Peer Reviewed Publications
Johnson, K.M. Hotdog as metaphor: (Co)Developing stories of learning through photo-cued interviewing .Teachers College Record, ,
Levitan, J., & Johnson, K.M. Salir adelante: Collaboratively developing culturally-grounded curriculum with marginalized communities .American Journal of Education, ,
Johnson, K. M., & Levitan, J. Identity, culture, and iterative curriculum development: Collaborating with girls from Indigenous communities to improve education .International Journal of Student Voice, ,
Johnson, K.M. (2018. )Deliberate (mis)representations: A case study of teacher influence on student authenticity and voice in study abroad assessment .International Journal of Student Voice, ,3 ,1-58
Johnson, K.M. (2018. )"You learn how to experience yourself": A photo-cued analysis of student empowerment in study abroad .Journal of Comparative and International Higher Education, ,10 ,2-13
Academic - 610N Teachers College
Cincinnati  Ohio, 45221
Phone: 513-556-2258