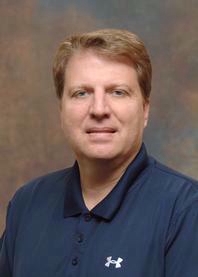 Robert McCullumsmith
Associate Professor of Psychiatry and Behavioral Neuroscience, Associate Vice Chair of Translational Research and Research Education
Medical Degree, Doctoral Degree , University of Michigan 1997
Research and Practice Interests
Cognitive Disorders Research Laboratory
The Cognitive Disorders Research Laboratory was started when Robert McCullumsmith, MD/PhD, joined the University of Cincinnati in 2013.  The CDRL is a basic science lab in the Department of Psychiatry and Behavioral Neuroscience.  Our mission is to understand the cellular and molecular etiology of neuropsychiatric conditions with cognitive deficits.  The lab utilizes a wide spectrum of genomic and proteomic techniques.  Human postmortem brain tissues and rat animal models are used.  Currently, our major research foci are schizophrenia and traumatic brain injury.

For more information, visit http://med.uc.edu/mccullumsmithlab.
Grant: #7 R01 MH094445 Investigators:McCullumsmith, Robert 10-01-2013 -06-30-2016 National Institute of Mental Health Defects of subcellular glutamate transporter localization in schizophrenia Role:PI $252,747.00 Awarded Level:Federal
Grant: #PDS-95 Investigators:McCullumsmith, Robert 07-01-2015 -06-30-2017 Local Initiative for Excellence (L.I.F.E.) Proteomic and genomic investigation of PSD-95 protein-protein interactions in schizophrenia Role:PI $50,000.00 Awarded Level:Private Non-Profit
Grant: #R21MH107916 Investigators:Funk, Adam; Greis, Kenneth; McCullumsmith, Robert; Meller, Jaroslaw 05-13-2016 -04-30-2018 National Institute of Mental Health Proteomic analysis of the postsynaptic density-95 interactome in schizophrenia Role:PI $237,000.00 Awarded Level:Federal
Grant: #R01MH107487 Investigators:McCullumsmith, Robert; Meller, Jaroslaw 07-15-2016 -04-30-2021 National Institute of Mental Health Cell-specific analysis of sub-kinomes in schizophrenia Role:PI $395,000.00 Active Level:Federal
Peer Reviewed Publications
McCullumsmith, Robert E; Sanacora, Gerard (2015. )Regulation of extrasynaptic glutamate levels as a pathophysiological mechanism in disorders of motivation and addiction.Neuropsychopharmacology : official publication of the American College of Neuropsychopharmacology, ,40 (1 ),254-5
Funk, Adam J; Haroutunian, Vahram; Meador-Woodruff, James H; McCullumsmith, Robert E (2014. )Increased G protein-coupled receptor kinase (GRK) expression in the anterior cingulate cortex in schizophrenia.Schizophrenia research, ,159 (1 ),130-5
McGuire, Jennifer L; Hammond, John H; Yates, Stefani D; Chen, Dongquan; Haroutunian, Vahram; Meador-Woodruff, James H; McCullumsmith, Robert E (2014. )Altered serine/threonine kinase activity in schizophrenia.Brain research, ,1568 ,42-54
Marballi, Ketan K; McCullumsmith, Robert E; Yates, Stefani; Escamilla, Michael A; Leach, Robin J; Raventos, Henriette; Walss-Bass, Consuelo (2014. )Global signaling effects of a schizophrenia-associated missense mutation in neuregulin 1: an exploratory study using whole genome and novel kinome approaches.Journal of neural transmission (Vienna, Austria : 1996), ,121 (5 ),479-90
Shan, Dan; Mount, Daniel; Moore, Stephen; Haroutunian, Vahram; Meador-Woodruff, James H; McCullumsmith, Robert E (2014. )Abnormal partitioning of hexokinase 1 suggests disruption of a glutamate transport protein complex in schizophrenia.Schizophrenia research, ,154 (1-3 ),1-13
McCullumsmith, Robert E; Hammond, John H; Shan, Dan; Meador-Woodruff, James H (2014. )Postmortem brain: an underutilized substrate for studying severe mental illness.Neuropsychopharmacology : official publication of the American College of Neuropsychopharmacology, ,39 (1 ),65-87
Tucholski, Janusz; Simmons, Micah S; Pinner, Anita L; Haroutunian, Vahram; McCullumsmith, Robert E; Meador-Woodruff, James H (2013. )Abnormal N-linked glycosylation of cortical AMPA receptor subunits in schizophrenia.Schizophrenia research, ,146 (1-3 ),177-83
Shan, Dan; Lucas, Elizabeth K; Drummond, Jana B; Haroutunian, Vahram; Meador-Woodruff, James H; McCullumsmith, Robert E (2013. )Abnormal expression of glutamate transporters in temporal lobe areas in elderly patients with schizophrenia.Schizophrenia research, ,144 (1-3 ),1-8
Eid, Tore; Lee, Tih-Shih W; Wang, Yue; Perez, Edgar; Peréz, Edgar; Drummond, Jana; Lauritzen, Fredrik; Bergersen, Linda H; Meador-Woodruff, James H; Spencer, Dennis D; de Lanerolle, Nihal C; McCullumsmith, Robert E (2013. )Gene expression of glutamate metabolizing enzymes in the hippocampal formation in human temporal lobe epilepsy.Epilepsia, ,54 (2 ),228-38
McCullumsmith, Robert E; Hammond, John; Funk, Adam; Meador-Woodruff, James H (2012. )Recent advances in targeting the ionotropic glutamate receptors in treating schizophrenia. Current pharmaceutical biotechnology, ,13 (8 ),1535-42
Shan, Dan; Haroutunian, Vahram; Meador-Woodruff, James H; McCullumsmith, Robert E (2012. )Expression of equilibrative nucleoside transporter type 1 protein in elderly patients with schizophrenia.Neuroreport, ,23 (4 ),224-7
Funk, Adam J; McCullumsmith, Robert E; Haroutunian, Vahram; Meador-Woodruff, James H (2012. )Abnormal activity of the MAPK- and cAMP-associated signaling pathways in frontal cortical areas in postmortem brain in schizophrenia.Neuropsychopharmacology : official publication of the American College of Neuropsychopharmacology, ,37 (4 ),896-905
Moehle, Mark S; Luduena, Richard F; Haroutunian, Vahram; Meador-Woodruff, James H; McCullumsmith, Robert E (2012. )Regional differences in expression of ?-tubulin isoforms in schizophrenia.Schizophrenia research, ,135 (1-3 ),181-6
Hammond, John C; Meador-Woodruff, James H; Haroutunian, Vahram; McCullumsmith, Robert E (2012. )AMPA receptor subunit expression in the endoplasmic reticulum in frontal cortex of elderly patients with schizophrenia.PloS one, ,7 (6 ),e39190
Sodhi, Monsheel S; Simmons, Micah; McCullumsmith, Robert; Haroutunian, Vahram; Meador-Woodruff, James H (2011. )Glutamatergic gene expression is specifically reduced in thalamocortical projecting relay neurons in schizophrenia.Biological psychiatry, ,70 (7 ),646-54
Hammond, John C; McCullumsmith, Robert E; Haroutunian, Vahram; Meador-Woodruff, James H (2011. )Endosomal trafficking of AMPA receptors in frontal cortex of elderly patients with schizophrenia.Schizophrenia research, ,130 (1-3 ),260-5
McCullumsmith, Robert E; Meador-Woodruff, James H (2011. )Novel approaches to the study of postmortem brain in psychiatric illness: old limitations and new challenges.Biological psychiatry, ,69 (2 ),127-33
Hammond, John C; McCullumsmith, Robert E; Funk, Adam J; Haroutunian, Vahram; Meador-Woodruff, James H (2010. )Evidence for abnormal forward trafficking of AMPA receptors in frontal cortex of elderly patients with schizophrenia.Neuropsychopharmacology : official publication of the American College of Neuropsychopharmacology, ,35 (10 ),2110-9
Bauer, Deborah; Haroutunian, Vahram; Meador-Woodruff, James H; McCullumsmith, Robert E (2010. )Abnormal glycosylation of EAAT1 and EAAT2 in prefrontal cortex of elderly patients with schizophrenia.Schizophrenia research, ,117 (1 ),92-8
Uezato, Akihito; Meador-Woodruff, James H; McCullumsmith, Robert E (2009. )Vesicular glutamate transporter mRNA expression in the medial temporal lobe in major depressive disorder, bipolar disorder, and schizophrenia.Bipolar disorders, ,11 (7 ),711-25
Funk, Adam J; Rumbaugh, Gavin; Harotunian, Vahram; McCullumsmith, Robert E; Meador-Woodruff, James H (2009. )Decreased expression of NMDA receptor-associated proteins in frontal cortex of elderly patients with schizophrenia.Neuroreport, ,20 (11 ),1019-22
Bauer, Deborah Elaine; Haroutunian, Vahram; McCullumsmith, Robert E; Meador-Woodruff, James H (2009. )Expression of four housekeeping proteins in elderly patients with schizophrenia.Journal of neural transmission (Vienna, Austria : 1996), ,116 (4 ),487-91
Massie, Ann; Cnops, Lieselotte; Smolders, Ilse; McCullumsmith, Robert; Kooijman, Ron; Kwak, Shin; Arckens, Lutgarde; Michotte, Yvette (2008. )High-affinity Na+/K+-dependent glutamate transporter EAAT4 is expressed throughout the rat fore- and midbrain.The Journal of comparative neurology, ,511 (2 ),155-72
Bauer, Deborah; Gupta, Daya; Harotunian, Vahram; Meador-Woodruff, James H; McCullumsmith, Robert E (2008. )Abnormal expression of glutamate transporter and transporter interacting molecules in prefrontal cortex in elderly patients with schizophrenia.Schizophrenia research, ,104 (1-3 ),108-20
Steffek, Amy E; McCullumsmith, Robert E; Haroutunian, Vahram; Meador-Woodruff, James H (2008. )Cortical expression of glial fibrillary acidic protein and glutamine synthetase is decreased in schizophrenia.Schizophrenia research, ,103 (1-3 ),71-82
Oni-Orisan, Akin; Kristiansen, Lars V; Haroutunian, Vahram; Meador-Woodruff, James H; McCullumsmith, Robert E (2008. )Altered vesicular glutamate transporter expression in the anterior cingulate cortex in schizophrenia.Biological psychiatry, ,63 (8 ),766-75
Beneyto, Monica; Kristiansen, Lars V; Oni-Orisan, Akinwunmi; McCullumsmith, Robert E; Meador-Woodruff, James H (2007. )Abnormal glutamate receptor expression in the medial temporal lobe in schizophrenia and mood disorders.Neuropsychopharmacology : official publication of the American College of Neuropsychopharmacology, ,32 (9 ),1888-902
McCullumsmith, Robert E; Gupta, Daya; Beneyto, Monica; Kreger, Emily; Haroutunian, Vahram; Davis, Kenneth L; Meador-Woodruff, James H (2007. )Expression of transcripts for myelination-related genes in the anterior cingulate cortex in schizophrenia.Schizophrenia research, ,90 (1-3 ),15-27
McCullumsmith, Robert E; Kristiansen, Lars V; Beneyto, Monica; Scarr, Elizabeth; Dean, Brian; Meador-Woodruff, James H (2007. )Decreased NR1, NR2A, and SAP102 transcript expression in the hippocampus in bipolar disorder.Brain research, ,1127 (1 ),108-18
Huerta, Ibone; McCullumsmith, Robert E; Haroutunian, Vahram; Giménez-Amaya, José Manuel; Meador-Woodruff, James H (2006. )Expression of excitatory amino acid transporter interacting protein transcripts in the thalamus in schizophrenia.Synapse (New York, N.Y.), ,59 (7 ),394-402
Gupta, Daya S; McCullumsmith, Robert E; Beneyto, Monica; Haroutunian, Vahram; Davis, Kenneth L; Meador-Woodruff, James H (2005. )Metabotropic glutamate receptor protein expression in the prefrontal cortex and striatum in schizophrenia.Synapse (New York, N.Y.), ,57 (3 ),123-31
Bruneau, Emile G; McCullumsmith, Robert E; Haroutunian, Vahram; Davis, Kenneth L; Meador-Woodruff, James H (2005. )Increased expression of glutaminase and glutamine synthetase mRNA in the thalamus in schizophrenia.Schizophrenia research, ,75 (1 ),27-34
McCullumsmith, Robert E; Semins, Michelle J; Meador-Woodruff, James H (2004. )Effects of 6-cyano-7-nitroquinoxaline-2,3-dione on nicotinic receptor subunit transcript expression in the rat brain.Synapse (New York, N.Y.), ,52 (1 ),62-72
McCullumsmith, Robert E; Clinton, Sarah M; Meador-Woodruff, James H (2004. )Schizophrenia as a disorder of neuroplasticity.International review of neurobiology, ,59 ,19-45
Gharaee-Kermani, Mehrnaz; McCullumsmith, Robert E; Charo, Israel F; Kunkel, Steven L; Phan, Sem H (2003. )CC-chemokine receptor 2 required for bleomycin-induced pulmonary fibrosis. Cytokine, ,24 (6 ),266-76
McCullumsmith, Robert E; Meador-Woodruff, James H (2003. )Expression of transcripts for the vesicular glutamate transporters in the human medial temporal lobe. Annals of the New York Academy of Sciences, ,1003 ,438-42
Davidkova, Genoveva; McCullumsmith, Robert E; Meador-Woodruff, James H (2003. )Expression of ARHGEF11 mRNA in schizophrenic thalamus. Annals of the New York Academy of Sciences, ,1003 ,375-7
Meador-Woodruff, James H; Clinton, Sarah M; Beneyto, Monica; McCullumsmith, Robert E (2003. )Molecular abnormalities of the glutamate synapse in the thalamus in schizophrenia. Annals of the New York Academy of Sciences, ,1003 ,75-93
McCullumsmith, Robert E; Stincic, Todd L; Agrawal, Smriti M; Meador-Woodruff, James H (2003. )Differential effects of antipsychotics on haloperidol-induced vacuous chewing movements and subcortical gene expression in the rat. European journal of pharmacology, ,477 (2 ),101-12
McCullumsmith, Robert E; Meador-Woodruff, James H (2002. )Striatal excitatory amino acid transporter transcript expression in schizophrenia, bipolar disorder, and major depressive disorder.Neuropsychopharmacology : official publication of the American College of Neuropsychopharmacology, ,26 (3 ),368-75
McCollum, Lesley A; McCullumsmith, Robert E; Roberts, Rosalinda C (2016. )Tyrosine hydroxylase localization in the nucleus accumbens in schizophrenia.Brain structure & function, ,
Heaven, M R; Funk, A J; Cobbs, A L; Haffey, W D; Norris, J L; McCullumsmith, R E; Greis, K D (2016. )Systematic evaluation of data-independent acquisition for sensitive and reproducible proteomics-a prototype design for a single injection assay.Journal of mass spectrometry : JMS, ,51 (1 ),ii
Heaven, Michael R; Funk, Adam J; Cobbs, Archie L; Haffey, Wendy D; Norris, Jeremy L; McCullumsmith, Robert E; Greis, Kenneth D (2016. )Systematic evaluation of data-independent acquisition for sensitive and reproducible proteomics-a prototype design for a single injection assay.Journal of mass spectrometry : JMS, ,51 (1 ),1-11
McMeekin, Laura J; Lucas, Elizabeth K; Meador-Woodruff, James H; McCullumsmith, Robert E; Hendrickson, Robert C; Gamble, Karen L; Cowell, Rita M (2015. )Cortical PGC-1?-Dependent Transcripts are Reduced in Postmortem Tissue From Patients With Schizophrenia.Schizophrenia bulletin, ,
McCullumsmith, R E; O'Donovan, S M; Drummond, J B; Benesh, F S; Simmons, M; Roberts, R; Lauriat, T; Haroutunian, V; Meador-Woodruff, J H (2015. )Cell-specific abnormalities of glutamate transporters in schizophrenia: sick astrocytes and compensating relay neurons?.Molecular psychiatry, ,
O'Donovan, S M; Hasselfeld, K; Bauer, D; Simmons, M; Roussos, P; Haroutunian, V; Meador-Woodruff, J H; McCullumsmith, R E (2015. )Glutamate transporter splice variant expression in an enriched pyramidal cell population in schizophrenia.Translational psychiatry, ,5 ,e579
Dean, Brian; Gibbons, Andrew S; Boer, Simone; Uezato, Akihito; Meador-Woodruff, James; Scarr, Elizabeth; McCullumsmith, Robert E (2015. )Changes in cortical N-methyl-d-aspartate receptors and post-synaptic density protein 95 in schizophrenia, mood disorders and suicide.The Australian and New Zealand journal of psychiatry, ,
McCullumsmith, Robert E (2015. )Evidence for schizophrenia as a disorder of neuroplasticity.The American journal of psychiatry, ,172 (4 ),312-3
Lindberg, D; Shan, D; Ayers-Ringler, J; Oliveros, A; Benitez, J; Prieto, M; McCullumsmith, R; Choi, D-S (2015. )Purinergic signaling and energy homeostasis in psychiatric disorders. Current molecular medicine, ,15 (3 ),275-95
Sullivan, Courtney R; Funk, Adam J; Shan, Dan; Haroutunian, Vahram; McCullumsmith, Robert E (2015. )Decreased chloride channel expression in the dorsolateral prefrontal cortex in schizophrenia.PloS one, ,10 (3 ),e0123158
Roberts, R C; Roche, J K; McCullumsmith, R E (2014. )Localization of excitatory amino acid transporters EAAT1 and EAAT2 in human postmortem cortex: a light and electron microscopic study.Neuroscience, ,277 ,522-40
Shan, D; Yates, S; Roberts, R C; McCullumsmith, R E (2012. )Update on the neurobiology of schizophrenia: a role for extracellular microdomains. Minerva psichiatrica, ,53 (3 ),233-249
Pinner, Anita L; Tucholski, Janusz; Haroutunian, Vahram; McCullumsmith, Robert E; Meador-Woodruff, James H (2016. )Decreased protein S-palmitoylation in dorsolateral prefrontal cortex in schizophrenia.Schizophrenia research, ,
McCullumsmith, Robert E; Hammond, John H; Shan, Dan; Meador-Woodruff, James H (2015. )Postmortem brain: an underutilized substrate for studying severe mental illness.Neuropsychopharmacology : official publication of the American College of Neuropsychopharmacology, ,40 (5 ),1307
LaCrosse, Amber L; O'Donovan, Sinead M; Sepulveda-Orengo, Marian T; McCullumsmith, Robert E; Reissner, Kathryn J; Schwendt, Marek; Knackstedt, Lori A (2017. )Contrasting the Role of xCT and GLT-1 Upregulation in the Ability of Ceftriaxone to Attenuate the Cue-Induced Reinstatement of Cocaine Seeking and Normalize AMPA Receptor Subunit Expression.The Journal of neuroscience : the official journal of the Society for Neuroscience, ,37 (24 ),5809-5821
Funk, Adam J; Mielnik, Catharine A; Koene, Rachael; Newburn, Erin; Ramsey, Amy J; Lipska, Barbara K; McCullumsmith, Robert E (2017. )Postsynaptic Density-95 Isoform Abnormalities in Schizophrenia.Schizophrenia bulletin, ,
Dorsett, Christopher R; McGuire, Jennifer L; DePasquale, Erica A K; Gardner, Amanda E; Floyd, Candace L; McCullumsmith, Robert E (2017. )Glutamate Neurotransmission in Rodent Models of Traumatic Brain Injury.Journal of neurotrauma, ,34 (2 ),263-272
Dorsett, Christopher R; McGuire, Jennifer L; Niedzielko, Tracy L; DePasquale, Erica A K; Meller, Jaroslaw; Floyd, Candace L; McCullumsmith, Robert E (2017. )Traumatic Brain Injury Induces Alterations in Cortical Glutamate Uptake without a Reduction in Glutamate Transporter-1 Protein Expression.Journal of neurotrauma, ,34 (1 ),220-234
McCullumsmith, R E; O'Donovan, S M; Drummond, J B; Benesh, F S; Simmons, M; Roberts, R; Lauriat, T; Haroutunian, V; Meador-Woodruff, J H (2016. )Shaping plasticity: Alterations in glutamate transporter localization as a pathophysiological mechanism in severe mental illness.Molecular psychiatry, ,21 (6 ),723
Post Graduate Training and Education
1997-2002 Psychiatry Resident, University of Michigan Hospitals, ,
1999-2002 Residency Research Track Program, Evaluation of glutamate synapse associated excitatory amino acid transporters in the schizophrenic brain, University of Michigan, ,
Academic - Medical Sciences Building
Room 5255A
Cincinnati  Ohio, 45267-0838
Phone: 513-558-4855
robert.mccullumsmith@uc.edu
Research - CARE/Crawley Building
Room 5830
Cincinnati  Ohio, 45267-0838
Phone: 513-558-4855
robert.mccullumsmith@uc.edu