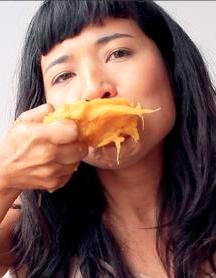 Lorena Guadalupe Molina
Asst Professor - Visiting
Aronoff Center
DAAP School of Art - 0016
Lorena Molina is a Salvadoran multidisciplinary artist and educator. She is currently a visiting Assistant Professor of Art at the University of Cincinnati. She received her Master of Fine Art degree from the University of Minnesota in 2015 and her Bachelor of Fine Art from California
State University, Fullerton, in 2012.

Through the use of photography, video, performance art and artist's books, Lorena Molina explores intimacy, identity, and how we perceive the suffering of others. Her current project looks at cultural identity in liminal spaces. Molina was a recipient of the Diversity of Views and Experiences fellowship, The Christopher Cardozo Fellowship and The Kala Art Institute
fellowship.

In the classroom, she works with students to understand the way that images are laden with history and vocabulary. Photography tells stories, but who gets to tell the story matters.