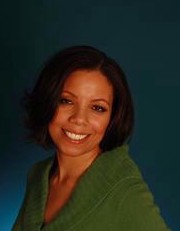 Furaha D Norton , PhD Cornell University 2002
Assistant Professor
Furaha Norton specializes in twentieth century African American literature and how black writers define and represent the self in the context of contemporary affect theory, postcolonial theory, and moral theory. She is a recipient of a Ford Foundation Fellowship, and has written on Toni Morrison, Toni Cade Bambara, George Eliot, and Eavan Boland, among others. Before returning to academia in the Spring of 2010, Dr. Norton worked for nearly a decade as an editor at Oxford University Press, Vintage/Anchor Books, and The New Press. While at Oxford Dr. Norton assisted in the publication of many acclaimed works of history, including three New York Times bestsellers and a Pulitzer Prize winner, and she acquired two award-winning books, Scott Nelson's Steel Drivin' Man: John Henry, the Untold Story of an American Legend (2006) and Paul Collier's The Bottom Billion: Why the Poorest Countries Are Failing and What Can Be Done About It (2007).
PhD : Cornell University 2002
MA: Cornell University 1997
AB with honors: University of Chicago 1993
Grant: #URC AHSS Faculty Stipend Awards AY2015-16 Investigators:Norton, Furaha 05-01-2016 -04-30-2017 UC's University Research Council The Uses of Realism in the Postmodern Literary World: Reading Toni Morrison After George Eliot Role:PI $6,000.00 Active Level:Internal UC
Encyclopedia Article
"Toni Morrison."" The Oxford Encyclopedia of African Thought. New York: Oxford University Press, 2010.
Introductions
"Introduction."" Visions of Utopia by Edward Rothstein, Herbert Muschamp, and Martin E. Marty.. New York: Oxford University Press, 2003.
Ford Foundation Predoctoral Fellowship
Mellon Mays Undergraduate Fellowship
Taft Executive Board Member
(Hatfield-Westheimer Graduate Short Story Prize Committee ) Committee Member 2011
Hopton Undergraduate Short Story Prize Committee Committee Member 2012
Director, Mercantile Library of Cincinnati