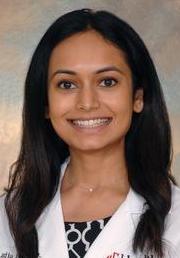 Lajja Patel
Clinical Instructor
Personal Statement
The wild monkeys soared across the canopy, gliding between trees and orchestrating a dance in the Himalayan mountains. I looked up, marveling at emerald green parrots and the vibrancy of colors. Reaching for my camera, I thought about different snapshots I could capture. My love for photography stemmed from its ability to convey starkly varying perspectives depending on variations in lighting, depth, and magnification. Beyond photography, my trek into the Himalayas taught me about grit. I thrived on the intensity of the hikes, challenging myself to improve endurance and sharpen resilience. And when exhaustion arrived, I focused on matters I was grateful for – the local villagers who shared their stories and their rich Nepali culture. I am drawn to internal medicine for many of the same reasons I love photography and hiking: discovering the richness of light and color that infuses all human narratives and recognizing that it takes grit to walk with patients on their lifelong journey to health and well-being.

Why I Chose Cincinnati
Dr. Warm and his entire team were so welcoming and kind – I could tell instantly they were dedicated to advancing resident education in novel ways. Cincinnati's evidence-based residency program stood out to me as an innovative approach to medical education, particularly the Long Block curriculum. Every aspect of the program is intentional and carefully thought out with a huge focus on learning and retaining material in meaningful ways.
DO: Marian University College of Osteopathic Medicine