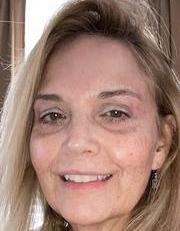 Paula Jean Teleky , DNP, MSN, BSN
Instructor - Adj Rep
Dr.
University of Cincinnati, College of Nursing
3110 Vine Street
Cincinnati, Ohio 45219
Phone 5135583868
Email telekypj@ucmail.uc.edu
I am faculty in the simulation and skills lab in the College of Nursing with expertise in healthcare simulation education as evidenced by my certification as a healthcare simulation educator (CHSE).The academic and clinical training of which I have successfully completed and continue to enhance supports my expertise as an advanced degree nurse who is certified in healthcare simulation education. My expertise in nursing and in simulation education with a passion for research in the realm of simulation. I follow the International Nursing Association for Clinical Simulation and Learning (INACSL) standards for simulation education. I am an expert in simulation design, establishing outcomes and objectives, prebriefing, facilitation, debriefing, participant evaluation, professional integrity, and simulation-enhanced interprofessional education. My simulation education expertise has been beneficial in providing simulation-based learning experiences to pre- and post-licensed registered nurses, respiratory therapists, as well as within the community for first responders, post-secondary learners, and high school students. I have varied clinical practice with majority in the neonatal nursing arena. I am certified in low-risk neonatal intensive care nursing (RNC-LRN).     

 
DNP: Northern Kentucky University Kentucky, 2020
MSN: Xavier Univerisity Cincinnati, Ohio, 2013 (Nursing informatics)
BSN: The Ohio State University Columbus, Ohio, 1988
Research and Practice Interests
My research and practice interests are in the healthcare and wellness arena with a focus in neonatal and simulation.
Positions and Work Experience
02-08-2021 - Instructor-Adjunct/Simulation Faculty, Certified healthcare simulation educator. Certified in low-risk neonatal intensive care nursing. Workload is concentrated in the simulation and skills lab in an academic arena. I also support many courses to facilitate simulation-based learning activities in those courses. , University of Cincinnati, College of Nursing, Cincinnati, Ohio
01-25-2016 -02-05-2021 Simulation Education Specialist, Certified healthcare simulation educator. Credentialed Epic trainer. Develop, manage, analyze, deliver, and evaluate training programs. Enhance critical thinking through the role of educator, clinical resource consultant, and change agent. Strongly grounded on research-based practice and focus on outcomes-based programming. Proficient skills in multimedia, instructional, and simulation course software. Demonstrate respect, dignity, kindness, and empathy in each encounter with all patients, families, visitors, and other employees regardless of cultural background. Troubleshoot technical issues of simulation equipment and connections. Program and run different brands of simulators. , St. Elizabeth Healthcare, Erlanger, Kentucky
05-05-1994 -01-22-2016 RN, Staff and charge RN in the Special Care Nursery. Assisted with opening a new SCN unit in 2000. Preceptor and mentor for newly hired RNs and students. Provided nursing care for compromised and non-compromised neonates. Attend deliveries. Resuscitate newborns. The previous president of the unit-based Practice Council. Staff RN in Same-Day Surgery. Staff scheduler. Technology council member. Proficient at computer charting and multitasking EPIC super user for the SCN. Assist staff with electronic health record documentation, electronic health record system upgrades and enhancements, and training of staff for upgrades. Analyzed unit workflow to develop and build computerized infant handoff for the mother-baby unit. Developed an EMR based care plan for neonatal abstinence syndrome. , The Christ Hospital, Cincinnati, Ohio
08-05-2003 -05-05-2004 RN, Staff RN in the PACU. The main responsibility was to provide nursing care to post anesthesia children which included computer charting, starting I.V.'s, and extubating patients. Pre-op and post-op teaching to patients and families, Cincinnati Children's Hospital Medical Center, Cincinnati, Ohio
11-13-1991 -04-04-1994 RN, Case Manager, In-service Coordinator, Employee Health Nurse , Staff RN, staff educator, and employee health nurse. Certified as a rehabilitation nurse (CRRN). Case manager on the spinal cord injury team. Served on various committees: Bowel and Bladder, Safety, Education, and Policy and Procedure Committees. As team lead and charge nurse on Rehabilitation Units managed care/treatments for spinal cord injury patients, orthopedic patients (surgical and non-surgical), and head trauma. Managed staff assignments. , American Rehabilitation Hospital, Edgewood, Kentucky
11-13-1991 -04-04-1994 RN, Case Manager, In-service Coordinator, Employee Health Nurse , Staff RN, staff educator, and employee health nurse. Certified as a rehabilitation nurse (CRRN). Case manager on the spinal cord injury team. Served on various committees: Bowel and Bladder, Safety, Education, and Policy and Procedure Committees. As team lead and charge nurse on Rehabilitation Units managed care/treatments for spinal cord injury patients, orthopedic patients (surgical and non-surgical), and head trauma. Managed staff assignments. , American Rehabilitation Hospital, Edgewood, Kentucky
11-13-1991 -04-04-1994 RN, Case Manager, In-service Coordinator, Employee Health Nurse , Staff RN, staff educator, and employee health nurse. Certified as a rehabilitation nurse (CRRN). Case manager on the spinal cord injury team. Served on various committees: Bowel and Bladder, Safety, Education, and Policy and Procedure Committees. As team lead and charge nurse on Rehabilitation Units managed care/treatments for spinal cord injury patients, orthopedic patients (surgical and non-surgical), and head trauma. Managed staff assignments. , American Rehabilitation Hospital, Edgewood, Kentucky
11-13-1991 -04-04-1994 RN, Case Manager, In-service Coordinator, Employee Health Nurse , Staff RN, staff educator, and employee health nurse. Certified as a rehabilitation nurse (CRRN). Case manager on the spinal cord injury team. Served on various committees: Bowel and Bladder, Safety, Education, and Policy and Procedure Committees. As team lead and charge nurse on Rehabilitation Units managed care/treatments for spinal cord injury patients, orthopedic patients (surgical and non-surgical), and head trauma. Managed staff assignments. , American Rehabilitation Hospital, Edgewood, Kentucky
10-16-1989 -11-03-1991 RN, Charge and staff RN in the pediatric unit, pediatric same-day surgery unit, and a scrub nurse in the O.R. , St. Elizabeth Medical Center, Edgewood, Kentucky
Certifications: CHSE and RNC-LRN,
Academic - University of Cincinnati, College of Nursing
3110 Vine Street
Cincinnati  Ohio, 45219
Phone: 5135583868
telekypj@ucmail.uc.edu