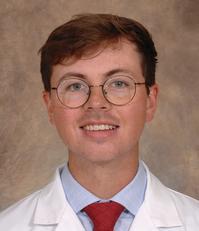 Gordon Whitt
Clinical Instructor
Personal Statement
The son of two school teachers, I was raised in a small town nestled within the foothills of Eastern Kentucky. Though a small, quaint, poverty-stricken place, it boasts an exuberant communal spirit. It is not somewhere that would suit everyone, but I cherish my time growing up there profoundly. Even in the setting of tragedy, the memories I have of my hometown are pleasant. In December of 2012, my family's home and all of our earthly possessions were destroyed by an electrical fire. The days following the fire were rough, and I questioned if my family and my life would ever be the same. However, our community came together to help us get back on our feet. People in our community gave us money they didn't have to spare; they fed us and made space for us to sleep in their already crowded homes. It was then that I realized I wanted to dedicate my life to helping others. My skill set and love of science made becoming a physician the natural choice for me.
 
Why I Chose Cincinnati
I chose Cincinnati because of the emphasis placed on creating a collegial and welcoming environment for residents to grow not only as physicians, but also as people. When I was looking at different programs, I was looking for a place that would challenge me, but also a place where the residents were friendly and enjoyed working together. During my interview day, it was readily apparent that the faculty members at Cincinnati insisted on creating/maintaining this type of environment and that the residents there were flourishing as a result.
MD: University of Louisville School of Medicine