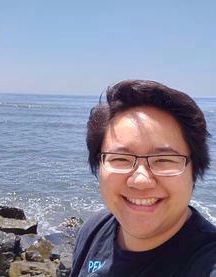 Christine Wong
Christine Wong is a PhD student in Ancient History. She earned her BA in Near Eastern and European History at the University of California, San Diego and her MA in History at San Diego State University. Her research interests include the relationship between magic and religion, dreams, ancient medicine, pharmacology, and the cultural impact of the Second Sophistic in the ancient Mediterranean. She is also interested in Greek and Roman history in a world-historical context and cultural interactions between Rome and Han China in Eurasia.
Paper Presentations
(2016. ) The Hypochondriac's Magical Doctor - Aelius Aristides' Sacred Tales and the Greek Magical Papyri .Fresno, CA.
(2017. ) Materia Medica of Rome and Han China .Boston, MA.
(2018. ) Mirror, Mirror On the Wall: Reflecting on Cross-Cultural Exchange of Bronze Reflective Materials in Eurasia .Milwaukee, WI.