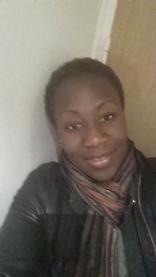 Seynabou Dieye
Instructor - Adjunct
Old Chemistry Building
A&S Romance Language Adjuncts - 0377
I am a graduate student in master program in French, have worked for over 10 years at Delta Air Lines as a translator and flight attendant, which gave me the opportunity to experience and enjoy several different aspects of utilizing languages to bridge cultures. I have completed my undergraduate degree in communication and fluently speak French. I have also worked as an operations manager in one of the busiest airport in the United States, managing over 150 departures daily. I am currently tutoring in French for the department of romance languages at the University of Cincinnati, providing academic support to students at various level of French courses.  
MS: Embry-Riddle Aeronautical University Florida, 10-2017 (Air transport management)
BA: Wilberforce University Wilberforce, Ohio, 2004 (Mass Media Communications)
08-2001 -05-2004 Presidential Academic achievement Award Recipient Received a full academic scholarship for maintaining a GPA above 3.8 and mentoring over 60 college freshmen throughout their academic journey.
2002 -2003 NCAA student of the Year/academic As a member of the Wilberforce University basketball team from 2000 to 2004, I have been award twice the NCAA Academic student of the year for both my performances as an athlete but also as a student.
Home - 756 Froome ave
Cincinnati  Ohio, 45232
Phone: 513-541-0574
snbdieye@gmail.com