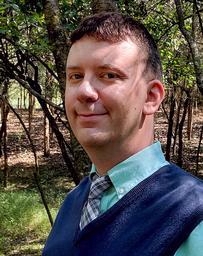 Richard Newell Tillman
Assistant Professor Educator
Assistant Professor - Educator
Edwards Center
4150X EDWARDS 1
A&S Psychology - 0376
Rick Tillman is an educator and research psychologist with a variety of interests in psychology and cognitive science including language, social cognition, cross-cultural linguistics and interaction, statistics, and embodied cognition. Above all, educating our next great minds, and creating an equitable and just environment for all learners, is of utmost importance! 
Ph.D. Cognition and Communication (Psychology): Tilburg University Tilburg, The Netherlands,
Interdisciplinary Cognitive Science Certificate: The University of Memphis Memphis, TN, USA,
M.A Experimental Psychology: Middle Tennessee State University Murfreesboro, TN, USA,
B.A. Psychology: University of North Carolina - Greensboro Greensboro, NC, USA,
Research and Practice Interests
I am interested in how we can better interact and communicate. My interests include the fields of the scholarship of teaching and learning, cross-cultural psycholinguistics, honor cultures and self-esteem, and embodied cognition. 
-PSYC-1001 INTRO TO PSYCHOLOGY
-PSYC-2070 PSYCHOBIOLOGY
-PSYC-2030 SENSATION & PERCEPT
-PSYC-2001C RES METH & STATS I
-PSYC-2020 COGNITION & LRNING
-PSYC-2096 TEACHING PRACTICUM