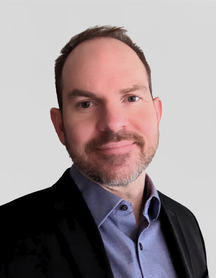 Steven J. Fuller , M.A. Communication; B.A. Communication
Professor Educator
Educator Professor; Undergraduate Director
McMicken Hall
140B
A&S Communication - 0184
Steve teaches Interpersonal Communication (in person and online), Persuasion & Civic Engagement, and Communication, Identity & Sport. His classes regularly incorporate experience-based learning projects designed to help students put academic theories and concepts to work in their communities.

Steve serves as the Communication Undergraduate Director. He also directs the Communication Co-op Program, founded Lambda Pi Eta—UC's chapter of the National Communication Association's honor society, plans/hosts CommCeleb—the department's annual awards banquet—every April, works on the Diversity & Cultural Communication curriculum team, serves as a judge for the Alice M. House speech contest, and advises majors within the Department of Communication.

Steve is a well-respected lecturer and writer, speaking to a wide variety of groups and organizations. Steve's book, "The Church Experiment," documents his experiences visiting 52 religious gatherings in 52 weeks. His podcast, Communication Junkie, shares practical communication skills to improve interpersonal relationships. His party game, Good vs Gooder works as a great icebreaker activity inside or outside the classroom.

Please email Steve for more information about the Communication Department, co-op opportunities, his community-engaged approach to teaching, or any of his creative projects. Consult Starfish to set up an appointment to meet during his office hours.
M.A.: University of Cincinnati 2001 (Communication)
B.A.: University of Cincinnati 1999 (Communication)
Lambda Pi Eta Faculty Coordinator Type:Service to Student Groups 2011 -2017
Alice M. House Speech Contest Judge Type:Departmental Service 2002 -2018
Communication Co-op Program Director Type:Departmental Service 2015 -To Present
CommCeleb Coordinator Type:Departmental Service 2014 -To Present
Communication Undergraduate Program Director Type:Departmental Service 2018 -To Present
-COMM-1076 INTRO INTERPER COMM Level:Undergraduate
-COMM-2012 PERSUASION/CIVIC Level:Undergraduate
-COMM-3077 COMM AND SPORT Level:Undergraduate