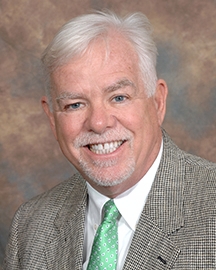 Gary L Dick , PhD
Professor
Professor
Health Sciences Building - School of Social Work, College of Allied Health Sciences
3225 Eden Avenue
Cincinnati, Ohio 45267
Phone 513-555-4620
Fax 513-556-2077
Email gary.dick@uc.edu
Professor Dick has been teaching at the University of Cincinnati for over 30 years. Gary teaches in both the graduate and undergraduate programs in the School of Social Work.  He alos conducts research, provides community service, provides trainings and workshops locally, regionally, nationally and internationally. Dr. Dick's research interests are in fatherhood, family violence, men, program evaluation, self-esteem, and instrument development. 
Bachelor's Degree: University of Cincinnati Cincinnati, 1977 (Criminal Justice)
Master's Degree: University of Illinois 1980 (Social Work)
Doctoral Degree: The Ohio State University 2000 (Social Work)
Research and Practice Interests
My main area of research is in program evaluation, instrument development, fatherhood, self-esteem, domestic violence and veterans.
Grant: #CCMHRB / 1 U79 SM059046-01 Investigators:Dick, Gary; Dziegielewski, Sophia 10-01-2009 -09-29-2015 Substance Abuse & Mental Health Services Administration Fast Track System of Care Role:PI $550,027.00 Active Level:Federal
Grant: #Design Impact Research Agreement Investigators:Dick, Gary; Scott, Robinson 07-01-2014 -12-31-2014 United Way of Greater Cincinnati Evaluation Contract with Design Impact Role:PI $8,000.00 Active Level:Private Non-Profit
Peer Reviewed Publications
Dick, Gary L. (2011. ) The Changing Role of Fatherhood: The Father As a Provider of Self Object Functions.Psychoanalytic Social Work, , 18 (2 ) ,107 --125
he Changing Role of Fatherhood: The Father As a Provider of Self Object Functions
More Information
Gary L. Dick (2005. ) Witnessing Marital Violence as Children: Men's Perceptions of Their Fathers.Social Service Research, , 32 (2 ) ,1 --24
Witnessing Marital Violence as Children: Men's Perceptions of Their Fathers
More Information
Gary L. Dick (2004. ) Men's Relationships with their Fathers: Comparing Men: Comparing Men Who Batter Women with Non-Violent Men.Journal of Emotional Abuse, , 4 (1 ) ,61 --84
Men's Relationships with their Fathers: Comparing Men: Comparing Men Who Batter Women with Non-Violent Men
More Information
Dick, Gary L. & Bronson, D. (2005. ) Adult Men's Self-Esteem: The Relationship with the Father.Families in Society, , 86 (4 ) ,580 --588
Adult Men's Self-Esteem: The Relationship with the Father
More Information
Gary L. Dick (2004. ) The Fatherhood Scale.Research on Social Work Practice, , 14 (2 ) ,80 --92More Information
Published Books
Gary L. Dick (2014. ) Social Work Practice with Veterans .Washington, DC , NASW Press (Editor)
Social Work Practice with Veterans
Book Chapter
Dziegielewski, S. F., & Dick, G. (2010 ) Treatment of major depression: Social Work interventions. Social work practice and psychopharmacology: A person-in environment approach (2nd ed.) .(pp. 207 -250).New York, Springer Publishing Company
Dziegielewski, S. F., & Dick, G. (2010 ) Treatment of bipolar disorders in adults, adolescents, and children. Social work practice and psychopharmacology: A person-in environment approach (2nd ed.) .(pp. 251 -291).New York, Springer Publishing Company
Dziegielewski, S. F., & Dick, G. (2010 ) Treatment of anxiety disorders. Social work practice and psychopharmacology: A person-in environment approach (2nd ed.) .(pp. 293 -327).New York, Springer Publishing Company
Dick, G (2007 ) The Fatherhood Scale Measures for clinical practice & research: A sourcebook, vol. I, Couples, families & children (4th ed.), .(pp. 338).New York, The Free Press
Dziegielewski, S. F., Turnage, B. F., Dick, G., & Resnick, C. A (2007 ) Sexual desires and arousal disorders. Social Work in Mental Health: An evidence-based approach .(pp. 403 -426).Hoboken, NJ, John Wiley & Sons
Dick, G (2004 ) The development of the Fatherhood Scale Evidence-Based Practice Manual: Research and Outcome Measures in Health and Human Services. (pp. 557 -567).New York, Oxford University Press
1980: National Association of Social Workers NASW, Washington, DC
Academic - Health Sciences Building - School of Social Work, College of Allied Health Sciences
3225 Eden Avenue
Cincinnati  Ohio, 45267
Phone: 513-555-4620
Fax: 513-556-2077
gary.dick@uc.edu