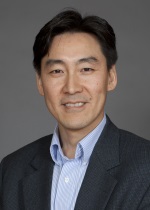 Dong-Gil Ko
Assoc Professor
Dr. Ko is an associate professor in the College of Business at University of Cincinnati. He holds a BS degree in Electrical Engineering from the University of Maryland, a MBA in International Business/Finance from the George Washington University, and a doctorate in Management of Information Systems from the Katz Graduate School of Business, University of Pittsburgh. He is an active researcher having published in elite journals including Management Science, MIS Quarterly, Organization Science, Information Systems Research, and Journal of Operations Management. He served or is serving on the editorial boards of Information Systems Research and Information & Management as an Associate Editor. Dr. Ko has been consistently recognized for teaching excellence having taught a variety of courses at the undergraduate, graduate, and doctoral levels. With nearly a decade of industry consulting experience, he offers unique experiences to his students in his classes. He has supervised more than 40 digital technology client-based projects or start-ups, having secured external funding for nearly all for-profit projects.

For more information about his research, please visit ​https://sites.google.com/view/kolablcb/. 

For more information, please see his profile at https://business.uc.edu/faculty-and-research/departments/obais/faculty/dong-gil-ko.html. 
3339 Carl H. Lindner College of Business
Phone: 513-556-7199
donggil.ko@uc.edu