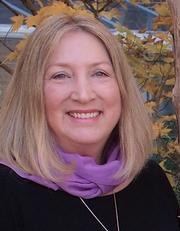 Victoria Carr , EdD
Professor
Professor, Early Childhood Education (Birth-5) & Executive Director, Arlitt Center for Education, Research & Sustainability
Edwards Center
2150H EDWARDS 1
CECH Arlitt Center - 0105
Victoria Carr, Professor of Early Childhood Education (Birth-Age 5) and Developmental and Learning Sciences at the University of Cincinnati, is Executive Director of the Arlitt Center for Education, Research, and Sustainability which houses the Arlitt Child Development Center, one of the oldest early childhood laboratory schools in the country. She is co-editor for Children, Youth and Environments, a journal that publishes research articles and reports from the field on environments where children and youth live, learn, work, and play. She also serves on the editorial review board for the Journal of Research in Childhood Education. 

She is co-chair of Leave No Child Inside Collaborative of Cincinnati and administers the Education for Environmental Sustainability certificate, a UC interdisciplinary undergraduate opportunity for students. She co-founded the Cincinnati Nature Playscape Initiative and implemented the Arlitt Professional Educator Learning Series. Dr. Carr serves on Cincinnati Nature Center's Board of Directors, working closely with its programming committee. She has served as the faculty advisor for the UC Equestrian Team since 2006. 

Dr. Carr teaches graduate and undergraduate courses within the School of Education. She conducts research and publishes books and articles on nature-based early learning, teacher efficacy, challenging behaviors, and research to practice in early childhood settings. She has generated over $20M in funding related to programming and research in early childhood education during her UC career. Her research on informal science learning in playscapes was supported by the National Science Foundation and she has had multiple projects supported by the PNC Foundation. She conducted research on a community-built playground in Papua New Guinea with her Australian colleagues and continues to collaborate with Arlitt Center researchers and graduate assistants to work with agencies and groups interested in transforming playgrounds into playscapes. Her current pursuits focus on early childhood education for sustainability (ECEfS) as a member of the Transnational Dialogues on ECEfS. 


 
EdD: University of Cincinnati Cincinnati, OH, 2001 (Special Education / Early Childhood)
MEd: Nova University Ft. Lauderdale, FL, 1987 (Gifted Education)
BS: University of Kentucky Lexington, KY, 1980 (Elementary Education / Special Education)
Grant: #CACFP 2019-2020 Investigators:Carr, Victoria 10-01-2020 -09-30-2021 Department of Agriculture Child and Adult Food Program 2019-2020 Role:PI $50,000.00 Active
Grant: #20-27 Investigators:Carr, Victoria 06-01-2020 -05-31-2021 Department of Health and Human Services CHCCAA Head Start 2020-2021 Role:PI $632,112.00 Active Level:Federal
Grant: #151619 2016 -2019 NSF STEM in the Playscape: Building Knowledge for Educational Practice Role:Principal Investigator $1,635,115 Completed Type:Grant Level:National
Investigators:Victoria Carr & Vikas Mehta 2020 -2021 UC URC Leave No Child Inside Ambassador Field Kits: Community Engagement for a Sustainable and Playful Green Community Role:Co-PI $20,000 Active Type:Grant Level:University
2011 -2014 NSF PlayScapes: Designed Nature Environments to Promote Informal Science Learning Role:Principal Investigator $330,124 Completed Type:Grant Level:National
Investigators:Victoria Carr and Bill Hopple 2011 -2011 P&G Playscape Elements and Design Role:Co-PI $100,000 Completed Type:Grant Level:Local
Investigators:Connie O'Connor 2009 -2011 PNC Grow Up Great with Science Inquiry and Inspiration: It's Natural for Teachers and Preschoolers Role:Grant author and evaluator $249,606 Completed Type:Grant Level:National
Investigators:Bill Hopple and Victoria Carr 2009 -2011 Harriett Downey Fund Playscapes: A Community Vision Role:Co-PI $150,000 Completed Type:Grant Level:Local
Investigators:Victoria Carr, Mary Boat, David Barnett 2002 -2007 Administration for Children and Families ACT 2: Active Curriculum Training – Accelerated Child Trajectories Role:Co-PI $820,000 Completed Type:Grant Level:National
Investigators:Victoria Carr 2004 -2007 PNC Grow Up Great Really Ready to Learn Role:Principal Investigator $134,950 Completed Type:Grant Level:National
Investigators:Victoria Carr 2004 -2007 ODE Building Quality: Curriculum, Assessment, and Accountability Role:Principal Investigator $760,000 Completed Type:Grant Level:State
Investigators:Victoria Carr 2005 -2007 Greater Cincinnati Foundation Psychoanalytic Consultation to Schools: Strengthening Kindergarten Readiness Skills Role:Principal Investigator $90,000 Completed Type:Grant Level:Local
Investigators:Kym Simoncini, Victoria Carr, Sue Elliott 2015 -2015 University of Camberra, AU Playground Development in Papua New Guinea Role:Co-investigator $10,000 Completed Type:Grant Level:International
Investigators:Leslie Kochanowski 2018 -2019 PNC Foundation Arlitt Children's Studio Role:Co-investigator $50,000 Completed Type:Grant Level:Local
Grant: #16-23 Investigators:Carr, Victoria 06-01-2016 -05-31-2017 Department of Health and Human Services CHCCAA Head Start 2016-2017 Role:PI $576,359.00 Closed Level:Federal
Grant: #Step Up To Quality 2016-2017 Investigators:Carr, Victoria 05-24-2016 -09-15-2016 Ohio Department of Jobs and Family Services Step Up To Quality 2016-2017 Role:PI $7,300.00 Closed Level:State of Ohio
Grant: #2016-2017 CACFP Pending Investigators:Carr, Victoria 10-01-2016 -09-30-2017 Department of Agriculture Child & Adult Care Food Program 2016-2017 Role:PI $45,000.00 Closed Level:Federal
Grant: #17-23/05CH8470-04 Investigators:Carr, Victoria 06-01-2017 -05-31-2018 Department of Health and Human Services CHCCAA Head Start 17-18 Role:PI $603,203.00 Closed Level:Federal
Grant: #2017-18 Food Program Investigators:Carr, Victoria 10-01-2017 -09-30-2018 Department of Agriculture Child and Adult Food Program 2017-2018 Role:PI $50,000.00 Closed Level:Federal
Grant: #18-23 Investigators:Carr, Victoria 06-01-2018 -05-31-2019 Department of Health and Human Services CHCCAA Head Start 2018-2019 Role:PI $620,649.00 Closed Level:Federal
Grant: #2018-2019 CACFP Investigators:Carr, Victoria 10-01-2018 -09-30-2019 Department of Agriculture Child and Adult Food Program 2018-2019 Role:PI $50,000.00 Closed Level:Federal
Grant: #19-12 Investigators:Carr, Victoria 06-01-2019 -05-31-2020 Department of Health and Human Services CHCCAA Head Start 2019-2020 Role:PI $602,561.00 Closed Level:Federal
Grant: #CACFP 2020-2021 Investigators:Carr, Victoria 10-01-2020 -09-30-2021 Department of Agriculture Child and Adult Care Food Program 2020 - 2021 Role:PI $50,000.00 Active Level:Federal
Grant: #Child Care 2020-2025 Investigators:Carr, Victoria 07-01-2020 -06-30-2025 Department of Health and Human Services ODJFS/DHHS Day Care Role:PI 69584.00 Hold Level:Federal
Grant: #21-22 Investigators:Carr, Victoria 06-01-2021 -05-31-2022 Department of Health and Human Services CHCCAA Head Start 2021 - 2022 Role:PI 632112.00 Hold Level:Federal
Grant: #21 COVID-19 Investigators:Carr, Victoria 06-01-2021 -05-31-2022 Cincinnati-Hamilton County Community Action Agency CHCCAA COVID 19 FUNDING 2021 Role:PI 63688.15 Hold Level:Non Profit
Grant: #22-23 Investigators:Carr, Victoria 06-01-2022 -05-31-2023 Department of Health and Human Services CHCCAA Head Start 2022-2023 Role:PI 639824.00 Hold Level:Federal
Grant: #CHCCAA 2023-2024 06-01-2023 -05-31-2024 Administration for Children and Families CHCCAA Head Start 23-24 Role:PI 657534.00 Hold Level:Federal
Grant: #CHCCAA 2023-2024 06-01-2023 -05-31-2024 Administration for Children and Families CHCCAA Head Start 23-24 Role:PI 657534.00 Hold Level:Federal
Early Childhood Education, Head Start, Nature-based Early Learning, Playscapes, Preschool STEM, Play Environments, Education for Sustainability, Teacher Education
Phone: 513-556-3805
victoria.carr@uc.edu