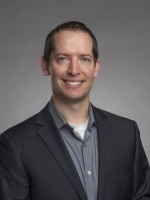 Elliott Manzon
Associate Professor Educator
Dr. Elliott Manzon is an Assistant Professor – Educator of Marketing with a successful record of innovation in marketing education. Elliott has been recognized for teaching excellence as the recipient of the 2017 Marketing Management Association AxcessCapon Teaching Innovation Competition, the University of Cincinnati Innovative Uses of Technology in Teaching Award, and 2015 Society of Marketing Advances Cengage Pride/ Ferrell Innovations in Teaching Award. His teaching experience includes Marketing Research, New Product Development, Decision Processes, and Digital Marketing. Elliott"s classes use experiential learning to engage and challenge students to be prepared for careers in marketing and entrepreneurship. New technologies including 3D printing and eye-tracking are integrated into the classroom so that students can experience cutting edge marketing and innovation tools. Elliott received his Ph.D. in Design Science from the University of Michigan where he studied the interaction of marketing, product design, and consumer perceptions. Elliott"s research has also investigated marketing pedagogy, online consumer product reviews, aging consumer groups, and perceptions of product usability. His research has been published in Marketing Education Review and presented at national marketing conferences of the American Marketing Association, the Society for Judgment and Decision Making, Marketing Management Association, and the Society of Marketing Advances.
BBA: University of Michigan Ann Arbor, MI, To Present (Marketing)
Ph D: University of Michigan Ann Arbor, MI, 2013 (Design Science)
Research and Practice Interests
Product Judgments and Decision Making Consumer Behavior Product Design and Development Aging Consumers Digital Product Reviews and Evaluations
Other Publications
Manzon, Elliott (2017. ) Creating Student Engagement: The Kickstarter Active Learning Project .27 (2 ) , Marketing Education Review
Invited Presentations
Manzon, Elliott (02-18-2017. ) In-class Experiential Learning in a New Product Development Class .2017 American Marketing Association Winter Conference, American Marketing Association, Orlando, Florida. Conference. . Level:International
Manzon, Elliott (2013. ) The Influence of Product Design on Consumer Perceptions .University of Michigan Decision Consortium, University of Michigan, Ann Arbor, MI. Seminar. .
2018 Dean"s List of Teaching Excellence Received each semester Fall 2013 - Present Level:College Type:Teaching
04-11-2018 Drew & Wendy Boyd Breakthrough in Innovative Teaching Excellence Award The award is for innovative teaching breakthroughs and new pedagogies and/or technologies and techniques in graduate and/or undergraduate courses. Level:College Type:Teaching
10-27-2017 Teaching Excellence Award Excellence in teaching in greater Cincinnati Level:Local Type:Teaching
09-21-2017 AxcessCapon Teaching Innovation Competition Winner The competition is intended to foster advancement in the teaching of marketing by recognizing marketing educators who have designed and implemented effective pedagogical innovations Level:International Type:Teaching
06-13-2017 Faculty Development Grant Level:College Type:Teaching
04-19-2017 Innovative Uses of Technology in Teaching Award This award seeks to honor an individual faculty member who has applied technology in innovative and effective ways to enhance teaching and to improve student learning Level:University Type:Teaching
09-2016 AxcessCapon Teaching Innovation Competition Runner-up Finalist Level:National Type:Teaching
04-2016 E-Learning Champion Level:University Type:Teaching
11-06-2015 Cengage Pride-Farrell Innovations in Teaching Award Level:International Type:Teaching
09-25-2015 Faculty-Led Study Abroad Mentoring Grant Level:College Type:Service, University
11-02-2012 Outstanding Graduate Student Instructor Award Nomination Level:University Type:Teaching
10-08-2012 Rackham Graduate Student Research Grant Level:University Type:Scholarship/Research
06-2011 KCP Future Faculty Fellowship Level:State Type:Teaching
UC Serves Day Volunteering Volunteer Type:Community Service Level:Public -05-18-2017
University of Cincinnati Innovative Uses of Technology in Teaching Award (Judge submitted manuscripts for teaching competition ) Competition Judge Type:University Level:University -01-2018
American Marketing Association - University of Cincinnati Chapter (Advise UC chapter of the American Marketing Association. ) Faculty Advisor Type:Departmental Service Level:Department 02-2015
Presented Teaching Innovations at Accounting Department Faculty Retreat Presenter Type:Departmental Service Level:Department 08-26-2018 -08-26-2018
UPT Meeting (Represented marketing department for creation of MKTG 2098 Topics in Marketing honors class ) Attendee, Meeting Type:Departmental Service Level:Department -01-01-2018
Marketing Research Presentations on MS Recruitment Attendee, Meeting Type:Departmental Service Level:Department -12-06-2017
UC American Marketing Association Regional Conference Faculty Advisor Type:Departmental Service Level:Department -11-04-2017
Academic Misconduct Forum Attendee, Meeting Type:Departmental Service Level:Department -06-22-2017
Faculty Development Committee Committee Member Type:University/College Service Level:University 09-01-2018
Faculty Resource Sub-committee of the LCB Honors Curriculum Committee Committee Member Type:University/College Service Level:University 07-2018
Honors Program Planning Attendee, Meeting Type:University/College Service Level:University 10-2017
Teaching Excellence Committee Committee Member Type:University/College Service Level:University 08-2016
New Building Attic Space Planning Meeting Attendee, Meeting Type:University/College Service Level:University -01-24-2018
Active Learning Classroom Promotional Video Presenter Type:University/College Service Level:University -11-2017
Business Education Jam Session Attendee, Meeting Type:University/College Service Level:University -11-2017
College Student Grievance Review Committee (Sit on committee for academic misconduct cases ) Committee Member Type:University/College Service Level:University 09-2015 -05-2016
Marketing Education Review Reviewer, Ad Hoc Reviewer Type:Prof. Org. Level:Service to Professional Associations 11-2016
American Marketing Association Ad Hoc Competition Judge Type:Prof. Org. Level:Service to Professional Associations 03-2016
Design Science - An International Journal Reviewer, Ad Hoc Reviewer Type:Prof. Org. Level:Service to Professional Associations 2015
Marketing Management Association Teaching Innovation Competition (Judge for the Marketing Management Association Teaching Innovation Competition. Judge manuscripts in first round, then judge finalists" presentations at conference. ) Competition Judge & Paper Reviewer Type:Prof. Org. Level:Service to Professional Associations 07-2018 -09-2018
Society for Marketing Advances Annual Conference (Review conference submission ) Reviewer, Conference Paper Type:Prof. Org. Level:Service to Professional Associations -07-2018
05-2016: Member Marketing Management Association, International
01-2015: University of Cincinnati Chapter Advisor American Marketing Association, International
2015: Society for Marketing Advances, International
GREATEST PRODUCT FAILURES
MARKETING RESEARCH
MARKETING RESEARCH
MARKETING RESEARCH
NEW PRODUCT DEVELOP
NEW PRODUCT DEVELOP
NEW PRODUCT DEVELOP
NEW PRODUCT DEVELOP
NEW PRODUCT DEVELOP
MARKETINGRESEARCH
MARKETINGRESEARCH
MARKETINGRESEARCH
MARKETINGRESEARCH
EMARKETING
NEW PRODUCT DEVELOP
NEW PRODUCT DEVELOP
NEW PRODUCT DEVELOP
NEW PRODUCT DEVELOP
IND STUDY IN MKTG
MARKETING RESEARCH
MARKETING RESEARCH
MARKETING RESEARCH
MARKETING RESEARCH
NEW PRODUCT DEVELOP
New Product Development
New Product Development
New Product Development
New Product Development
Marketing Research
Marketing Research
New Product Development
New Product Development
New Product Development
New Product Development
New Product Development
New Product Development
MARKETING RESEARCH
MARKETING RESEARCH
MARKETING RESEARCH
New Product DEVELOP
Marketing Research
MARKETING RESEARCH
NEW PRODUCT DEVELOP
NEW PRODUCT DEVELOP
New Product Development
Marketing Research
Marketing Research
Marketing Research
Marketing Research
Faculty Development Activities
11-08-2017 -11-11-2017 Society for Marketing Advances Annual Conference The Society for Marketing Advances (SMA) is a premier marketing association that hosts an annual conference that brings together marketing educators and professionals from the United States and abroad., Society for Marketing Advances Louisville, Kentucky, United States Type:Conference Attendance
09-19-2017 -09-21-2017 Marketing Management Association Fall Educator"s Conference The MMA has a history of showcasing cutting-edge marketing thought. The Fall Educators' Conference is designed for academics to share knowledge in teaching effectiveness and ideas for professional development., Pittsburgh, PA, USA Type:Conference Attendance
04-29-2017 -04-29-2017 Faculty Teaching Skills Development Seminar Series - Innovations in Teaching Lindner Center for Instructional Design Cincinnati, Ohio, United States Type:Seminar
03-31-2017 -04-01-2017 Marketing Camp University of Cincinnati Cincinnati, Ohio, United States Type:Workshop
11-04-2016 -11-06-2016 Society for Marketing Advances Annual Conference San Antonio, Texas, US Type:Conference Attendance
09-23-2016 -09-23-2016 Honors Seminar Development Workshops University Honors Program Cincinnati, OH, US Type:Workshop
09-20-2016 -09-20-2016 Intellectual Property - Protecting Your Valuable Business Ideas and Creations Cincinnati Product Development and Management Association Cincinnati, OH, US Type:Seminar
09-14-2016 -09-16-2016 Marketing Management Association Annual Fall Conference Marketing Management Association Providence, RI, US Type:Conference Attendance
07-21-2016 -07-21-2016 NewCo Cincinnati Showcase of the people and companies who are making Cincinnati a global destination for entrepreneurial success., NewCo Cincinnati, OH, US Type:Conference Attendance
06-22-2016 -06-22-2016 First Batch - America"s First and Only Tangible Products Business Acccelerator Cincinnati Product Development and Management Association Cincinnati, OH, US Type:Seminar
04-15-2016 -04-16-2016 University of Cincinnati Marketing Camp University of Cincinnati Marketing Department Cincinnati, Ohio, United States Type:Workshop
04-07-2016 -04-07-2016 Fuse 2016 Cintrifuse Cincinnati, OH, US Type:Seminar
03-17-2016 -03-19-2016 American Marketing Association International Collegiate Conference 2016 New Orleans, LA, US Type:Conference Attendance
01-27-2016 -01-27-2016 Academy for Teaching and Learning Showcase 2016 Academy for Teaching and Learning Cincinnati, OH, US Type:Conference Attendance
09-23-2015 -09-23-2015 Teaming with Technology for a Community Challenge Design Thinking Cincinnati Cincinnati, OH, US Type:Workshop
08-06-2015 -08-06-2015 The New Science of Product Development Cincinnati Product Development and Management Association Cincinnati, OH, US Type:Workshop
04-14-2015 -04-14-2015 Empathy Begins with YOU! Design Thinking Cincinnati Cincinnati, OH, US Type:Workshop
03-18-2015 -03-21-2015 American Marketing Association International Collegiate Conference American Marketing Association New Orleans, LA, US Type:Conference Attendance
02-24-2015 -02-24-2015 Advanced Blackboard Training Center for Instructional Design Cincinnati, OH, US Type:Tutorial
02-13-2015 -02-15-2015 American Marketing Association Winter Educators Conference American Marketing Association San Antonio, Texas, US Type:Conference Attendance
11-13-2014 -11-13-2014 Improv Meets Design: Design Thinking through an Improv Lens Design Thinking Cincinnati Cincinnati, OH, US Type:Workshop
02-21-2014 -02-21-2014 Vocal Health Lindner Teaching Committee Cincinnati, OH, US Type:Seminar
10-01-2013 -10-01-2013 Interbrand's Best Global Brands 2013 Interbrand Cincinnati, OH, US Type:Seminar