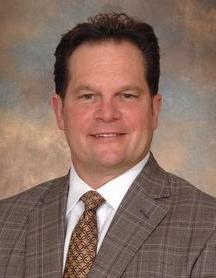 Michael T Archdeacon , MD
Senior Associate Dean
of Clinical Affairs, CEO for University of Cincinnati Physicians, Peter J. Stern Endowed Chair, & Professor
Medical Sciences Building
Room 5508
231 Albert Sabin Way
Cincinnati, Ohio 45267
Phone 513-558-2978
Fax 513-558-5757
Email michael.archdeacon@uc.edu
Michael Archdeacon, MD

Michael T. Archdeacon is the Peter J. Stern Professor and Chairman of the Department of Orthopaedic Surgery at the University of Cincinnati College of Medicine.  He is board-certified by the American Board of Orthopaedic Surgery specializing in difficult fracture care and fractures of the pelvis and acetabulum.  Dr. Archdeacon has surgically treated over 1,600 pelvic and acetabular fracture patients, published more than 100 peer-reviewed articles and has been invited as a visiting professor both nationally and internationally at thirty-five institutions.

Dr. Archdeacon attended the Tulane University School of Engineering and obtained his Bachelor of Science degree in Biomedical Engineering.  He then attended The Ohio State University College of Medicine where he received his M.D., and simultaneously obtained a Master of Science in Engineering.  He completed his Orthopaedic residency training at Case Western Reserve where he also participated in a one-year Allen Orthopaedic Surgical Research Fellowship at the Case Western Reserve School of Medicine.  He furthered his training with a fellowship in Orthopaedic Traumatology at Tampa General Hospital under the direction of Roy Sanders, M.D.

Michael joined the Department of Orthopaedic Surgery at the University of Cincinnati in 2001.  He was the Vice Chair of Orthopaedic Surgery from 2006 until 2013 when he was appointed Department Chair.  He served as the Chief of Staff for the University of Cincinnati Medical Center from 2008 – 2012 and as the Medical Director of Operative Services for UC Health from 2011 – 2020. 

Dr. Archdeacon is the Chief Executive Officer of University of Cincinnati Physicians and Senior Associate Dean for Clinical Affairs.  He currently serves as the President-Elect of the Orthopaedic Trauma Association and the Past President of the Ohio Orthopaedic Society.  He also is a member of the AAOS Board of Councilors and the AAOS State Orthopaedic Societies Committee.  Dr. Archdeacon has been named a "Best Doctor in America" by Cincy Magazine and a "Top Doctor" in Cincinnati Magazine for 14 consecutive years.
 
 
Bachelor: Tulane University School of Engineering 1989 (Engineering)
Medical Degree: The Ohio State University 1993
Master's Degree: Ohio State University 1994 (Engineering)
Internship: Case Western Reserve, School of Medicine 1995 (General Surgery)
Fellowship: Case Western Reserve, School of Medicine 1996 (Orthopaedic Surgical Research)
Residency: Case Western Reserve University School of Medicine 2000 (Orthopaedic Surgery)
Fellowship: Florida Orthopaedic Institute 2001 (Orthopaedic Traumatology)
American Board of Orthopaedic Surgery (Certification Date: 07-11-2003 ) - (Recertification Date: to 01-01-2014 )
Orthopaedic Surgery
Ankle Fracture
Bone Anteversion
Compartment Syndromes
Complex Periarticular Fractures
Dislocations
Fragility Fractures
Hip Fracture
Intra-Articular Fractures
Knee Fracture
Malunion Fractures
Musculoskeletal Trauma
Nonunion Fractures
Orthopaedic Trauma
Osteomyelitis (Bone Infection)
Pelvic Fractures
Periprosthetic Fractures
Stress Fractures
Ununited Fractures
Orthopaedic Surgery
Research and Practice Interests
Orthopaedics, Foot & Ankle, Trauma Surgery, Musculoskeletal Trauma, Clinical Outcomes fo fractures of the acetabulum (hip joint) and pelvis, Treatment methods for complex fractures that do not heal incorrectly (nonunions & malunions), Fractures that occur around joint replacement implants (periprosthetic fractures), Public Health strategies for fractures in diabetic patients and obese patients.
Grant: #N000188502 / R01AR055267 Investigators:Archdeacon, Michael; Le, Theodore Toan 09-15-2008 -02-28-2014 National Institute of Arthritis, Musculoskeletal and Skin Disease Fixation using Alternative Implants for the Treatment of Hip Fractures (FAITH) Role:PI $10,140.00 Active Level:Federal
Grant: #NCRADA-NMCP-12-188 Investigators:Archdeacon, Michael; Casstevens, Chris 01-01-2012 -06-30-2013 Naval Medical Center Portsmouth Haitian Earthquake Relief: Orthopaedic Care Aboard USNS Comfort Role:PI $.00 Active Level:Federal
Grant: #Collaborative Clincial Trial Agreement Investigators:Archdeacon, Michael 06-21-2013 -06-21-2013 Canadian Institutes of Health Research Fixation using Alternative Implants for the Treatment of Hip Fractures (FAITH) Role:PI $5,757.12 Awarded Level:Foreign Other
Grant: #SRS6329 Investigators:Archdeacon, Michael; Le, Theodore Toan 09-22-2008 -06-30-2010 National Institute of Arthritis, Musculoskeletal and Skin Disease Hip Fracture Evaluation Alternatives of Total Hip vs. Hemi-arthroplasty (HEALTH) Role:Collaborator $16,852.00 Closed Level:Federal
Grant: #FOT-2016 Investigators:Archdeacon, Michael; Avilucea, Frank; Finnan, Ryan; Schroeder, Amanda 09-01-2016 -08-31-2017 Foundation for Orthopedic Trauma The Impact of Topical Tranexamic Acid on Pre & Post-Operative Hemoglobin/Hematocrit in Isolated Operative Posterior Wall Acetabular Fractures: A Prospective, Randomized, Double-Blinded, Multi-Ctr Stud Role:PI $11,300.00 Active Level:Private Non-Profit
Peer Reviewed Publications
Dailey, Steven K; Casstevens, E Christopher; Archdeacon, Michael T; Mamczak, Christiaan N; Burgess, Andrew R (2014. ) Assessment of pelvic fractures resulting from the 2010 Haiti earthquake: opportunities for improved care.The journal of trauma and acute care surgery, , 76 (3 ) ,866-70 More Information
d'Heurle, Albert; Le, Toan; Grawe, Brian; Casstevens, E Christopher; Edgington, Jon; Archdeacon, Michael T; Wyrick, John (2013. ) Perioperative risks associated with the operative treatment of clavicle fractures.Injury, , 44 (11 ) ,1579-81 More Information
Casstevens, Chris; Archdeacon, Michael T; d'Heurle, Albert; Finnan, Ryan (2013. ) Intrapelvic Reduction and Buttress Screw Stabilization of Dome Impaction of the Acetabulum: A Technical Trick.Journal of orthopaedic trauma, , More Information
Archdeacon, Michael T; Kazemi, Namdar; Collinge, Cory; Budde, Bradley; Schnell, Scott (2013. ) Treatment of protrusio fractures of the acetabulum in patients 70 years and older.Journal of orthopaedic trauma, , 27 (5 ) ,256-61 More Information
Casstevens, Chris; Le, Toan; Archdeacon, Michael T; Wyrick, John D (2012. ) Management of extra-articular fractures of the distal tibia: intramedullary nailing versus plate fixation.The Journal of the American Academy of Orthopaedic Surgeons, , 20 (11 ) ,675-83 More Information
Connelly, Camille L; Archdeacon, Michael T (2012. ) Transgluteal posterior column screw stabilization for fractures of the acetabulum: a technical trick.Journal of orthopaedic trauma, , 26 (10 ) ,e193-7 More Information
Casstevens, E Christopher; Jentzsch, Thorsten; Archdeacon, Michael T; Foad, Mohab B (2012. ) Olecranon nail disengagement: a case report.Journal of shoulder and elbow surgery / American Shoulder and Elbow Surgeons ... [et al.], , 21 (9 ) ,e11-5 More Information
Collinge, Cory; Archdeacon, Michael T; Dulaney-Cripe, Elizabeth; Moed, Berton R (2012. ) Radiographic changes of implant failure after plating for pubic symphysis diastasis: an underappreciated reality?.Clinical orthopaedics and related research, , 470 (8 ) ,2148-53 More Information
Connelly, Camille L; Archdeacon, Michael T (2012. ) The lateral decubitus approach for complex proximal femur fractures: anatomic reduction and locking plate neutralization: a technical trick.Journal of orthopaedic trauma, , 26 (4 ) ,252-7 More Information
Kazemi, Namdar; Archdeacon, Michael T (2012. ) Immediate full weightbearing after percutaneous fixation of anterior column acetabulum fractures.Journal of orthopaedic trauma, , 26 (2 ) ,73-9 More Information
Kazemi, Namdar; Foad, Mohab; Archdeacon, Michael T (2011. ) Fellow's corner: grand rounds from the university of cincinnati medical center - chronic osteomyelitis of the tibia.Journal of orthopaedic trauma, , 25 (11 ) ,691-4 More Information
Archdeacon, Michael T; Kazemi, Namdar; Romanowski, James R; Mobberley-Schuman, Paula S; Weiss, Alison A (2011. ) Reaming as an adjuvant to irrigation on bacterial presence and propagation: an open, cadaveric intramedullary fracture model.Journal of orthopaedic trauma, , 25 (6 ) ,325-30 More Information
Archdeacon, Michael T; Kazemi, Namdar; Guy, Pierre; Sagi, Henry C (2011. ) The modified Stoppa approach for acetabular fracture. The Journal of the American Academy of Orthopaedic Surgeons, , 19 (3 ) ,170-5
Archdeacon, Michael T; Kuhlman, Greg; Kazemi, Namdar (2010. ) Fellow's Corner: Grand rounds from the University of Cincinnati Medical Center--painful superior and inferior pubic rami nonunion.Journal of orthopaedic trauma, , 24 (11 ) ,e109-12 More Information
Russell, George V; Graves, Matt L; Archdeacon, Michael T; Barei, David P; Brien, Glenn A; Porter, Scott E (2010. ) The clamshell osteotomy: a new technique to correct complex diaphyseal malunions: surgical technique.The Journal of bone and joint surgery. American volume, , 92 Suppl 1 Pt 2 ,158-75 More Information
Collinge, Cory A; Archdeacon, Michael T; LeBus, George (2009. ) Saddle-horn injury of the pelvis. The injury, its outcomes, and associated male sexual dysfunction.The Journal of bone and joint surgery. American volume, , 91 (7 ) ,1630-6 More Information
Paterno, Mark V; Archdeacon, Michael T Is there a standard rehabilitation protocol after femoral intramedullary nailing?.Journal of orthopaedic trauma, , 23 (5 Suppl ) ,S39-46 More Information
Pape, Hans-Christoph; Archdeacon, Michael T Introduction: Biology and new technical trends in intramedullary nailing of the femur.Journal of orthopaedic trauma, , 23 (5 Suppl ) ,S1 More Information
Russell, George V; Graves, Matt L; Archdeacon, Michael T; Barei, David P; Brien, Glenn A; Porter, Scott E (2009. ) The clamshell osteotomy: a new technique to correct complex diaphyseal malunions.The Journal of bone and joint surgery. American volume, , 91 (2 ) ,314-24 More Information
Archdeacon, Michael T; Arebi, Sameh; Le, T Toan; Wirth, Rene; Kebel, Roland; Thakore, Mayur (2009. ) Orthogonal pin construct versus parallel uniplanar pin constructs for pelvic external fixation: a biomechanical assessment of stiffness and strength.Journal of orthopaedic trauma, , 23 (2 ) ,100-5 More Information
Herscovici, Dolfi; Anglen, Jeffrey O; Archdeacon, Michael T; Cannada, Lisa K; Scaduto, Julia M (2009. ) Avoiding complications in the treatment of pronation-external rotation ankle fractures, syndesmotic injuries, and talar neck fractures. Instructional course lectures, , 58 ,37-45
Cannada, Lisa K; Anglen, Jeffrey O; Archdeacon, Michael T; Herscovici, Dolfi; Ostrum, Robert F (2009. ) Avoiding complications in the care of fractures of the tibia. Instructional course lectures, , 58 ,27-36
Ostrum, Robert F; Anglen, Jeffrey O; Archdeacon, Michael T; Cannada, Lisa K; Herscovici, Dolfi (2009. ) Prevention of complications after treatment of femoral shaft and distal femoral fractures. Instructional course lectures, , 58 ,21-5
Archdeacon, Michael T; Cannada, Lisa K; Herscovici, Dolfi; Ostrum, Robert F; Anglen, Jeffrey O (2009. ) Prevention of complications after treatment of proximal femoral fractures. Instructional course lectures, , 58 ,13-9
Anglen, Jeffrey O; Archdeacon, Michael T; Cannada, Lisa K; Herscovici, Dolfi; Ostrum, Robert F (2009. ) Avoiding complications in the treatment of humeral fractures. Instructional course lectures, , 58 ,3-11
Cannada, Lisa K; Anglen, Jeffrey O; Archdeacon, Michael T; Herscovici, Dolfi; Ostrum, Robert F (2008. ) Avoiding complications in the care of fractures of the tibia. The Journal of bone and joint surgery. American volume, , 90 (8 ) ,1760-8
Anglen, Jeffrey O; Archdeacon, Michael T; Cannada, Lisa K; Herscovici, Dolfi (2008. ) Avoiding complications in the treatment of humeral fractures. The Journal of bone and joint surgery. American volume, , 90 (7 ) ,1580-9
Pittner, Douglas E; Levin, Linda; Archdeacon, Michael T (2008. ) In vitro corrosion analysis in low-intensity, pulsed ultrasound. American journal of orthopedics (Belle Mead, N.J.), , 37 (2 ) ,E32-7
Archdeacon, Michael T; Simon, Patrick M; Wyrick, John D (2007. ) The influence of insurance status on the transfer of femoral fracture patients to a level-I trauma center.The Journal of bone and joint surgery. American volume, , 89 (12 ) ,2625-31 More Information
Greiwe, R Michael; Archdeacon, Michael T (2007. ) Locking plate technology: current concepts. The journal of knee surgery, , 20 (1 ) ,50-5
Archdeacon, Michael T; Safian, Christian; Le, T Toan (2007. ) A cadaver study of the trochanteric pelvic clamp for pelvic reduction.Journal of orthopaedic trauma, , 21 (1 ) ,38-42 More Information
Archdeacon, Michael T; Stern, Peter J (2006. ) Level-I orthopaedic trauma care: a model for longevity.The Journal of bone and joint surgery. American volume, , 88 (10 ) ,2305-9 More Information
Paterno, Mark V; Archdeacon, Michael T; Ford, Kevin R; Galvin, Doug; Hewett, Timothy E (2006. ) Early rehabilitation following surgical fixation of a femoral shaft fracture. Physical therapy, , 86 (4 ) ,558-72
Archdeacon, Michael T; Wyrick, John D (2006. ) Reduction plating for provisional fracture fixation. Journal of orthopaedic trauma, , 20 (3 ) ,206-11
Archdeacon, Michael T; Messerschmitt, Patrick (2006. ) Modern papineau technique with vacuum-assisted closure.Journal of orthopaedic trauma, , 20 (2 ) ,134-7 More Information
Archdeacon, Michael T; Hiratzka, Jayme (2006. ) The trochanteric C-clamp for provisional pelvic stability. Journal of orthopaedic trauma, , 20 (1 ) ,47-51
Archdeacon, Michael T (2005. ) Comment on "a laboratory model to evaluate cutout resistance of implants for pertrochanteric fracture fixation". Journal of orthopaedic trauma, , 19 (6 ) ,432; author reply 43
Qureshi, Abid A; Archdeacon, Michael T; Jenkins, Mark A; Infante, Anthony; DiPasquale, Thomas; Bolhofner, Brett R (2004. ) Infrapectineal plating for acetabular fractures: a technical adjunct to internal fixation. Journal of orthopaedic trauma, , 18 (3 ) ,175-8
Archdeacon, Michael T (2003. ) Combined olecranon osteotomy and posterior triceps splitting approach for complex fractures of the distal humerus. Journal of orthopaedic trauma, , 17 (5 ) ,368-73
d'Heurle, Albert; Kazemi, Namdar; Connelly, Camille; Wyrick, John D; Archdeacon, Michael T; Le, Theodore T (2015. ) Prospective Randomized Comparison of Locked Plates vs. Non-Locked Plates for the Treatment of High-Energy Pilon Fractures.Journal of orthopaedic trauma, , More Information
Archdeacon, Michael T (2015. ) Comparison of the ilioinguinal approach and the anterior intrapelvic approaches for open reduction and internal fixation of the acetabulum.Journal of orthopaedic trauma, , 29 Suppl 2 ,S6-9 More Information
Bonnaig, Nicolas S; Casstevens, Chris; Archdeacon, Michael T; Connelly, Camille; Monaco, Nathan; Wyrick, John D; Le, Theodore T (2015. ) Fix it or discard it? A retrospective analysis of functional outcomes after surgically treated patella fractures comparing ORIF with partial patellectomy.Journal of orthopaedic trauma, , 29 (2 ) ,80-4 More Information
Archdeacon, Michael T (2014. ) Editorial comment: fractures of the acetabulum.Clinical orthopaedics and related research, , 472 (11 ) ,3330-1 More Information
Archdeacon, Michael T; d'Heurle, Albert; Nemeth, Nicole; Budde, Bradley (2014. ) Is preoperative radiation therapy as effective as postoperative radiation therapy for heterotopic ossification prevention in acetabular fractures?.Clinical orthopaedics and related research, , 472 (11 ) ,3389-94 More Information
Dailey, Steven K; Archdeacon, Michael T (2014. ) Open reduction and internal fixation of acetabulum fractures: does timing of surgery affect blood loss and OR time?.Journal of orthopaedic trauma, , 28 (9 ) ,497-501 More Information
Karns, Michael; Dailey, Steven K; Archdeacon, Michael T (2014. ) Treatment of Calcaneal Fracture with Severe Soft Tissue Injury and Osteomyelitis: A Case Report.The Journal of foot and ankle surgery : official publication of the American College of Foot and Ankle Surgeons, , More Information
Forslund, Johan M; Archdeacon, Michael T (2015. ) The Pathobiology of Diabetes Mellitus in Bone Metabolism, Fracture Healing, and Complications. American journal of orthopedics (Belle Mead, N.J.), , 44 (10 ) ,453-7
Kakazu, Rafael; Archdeacon, Michael T (2016. ) Surgical Management of Patellar Fractures.The Orthopedic clinics of North America, , 47 (1 ) ,77-83 More Information
Archdeacon M.;Engin A.;Ostrum R. (01-01-1994. ) Physiological loading with a single axial force and two bending moments in human cadaveric tibiae im .American Society of Mechanical Engineers, Petroleum Division (Publication) PD, , 64 (4 ) ,105-113
Archdeacon M.;Jepsen K.;Davy D. (01-01-1996. ) Effects of torsional loading conditions and damage on bovine cortical bone strength .Southern Biomedical Engineering Conference - Proceedings, , 445-448
Singerman R.;Berilla J.;Archdeacon M.;Peyser A. (04-01-1999. ) In vitro forces in the normal and cruciate-deficient knee during simulated squatting motion .Journal of Biomechanical Engineering, , 121 (2 ) ,234-242
Archdeacon M.;Herscovici D.;Sanders R. (12-01-2001. ) Wound care: Debridement, coverage, and antibiotic utilization .Techniques in Orthopaedics, , 16 (4 ) ,398-408
Archdeacon M.;Wilber R. (03-19-2002. ) Fractures of the talar neck.Orthopedic Clinics of North America, , 33 (1 ) ,247-262 More Information
Archdeacon M.;Bottlang M. (07-01-2005. ) Letter to the editor (multiple letters).Journal of Orthopaedic Trauma, , 19 (6 ) ,432 More Information
Archdeacon M.;Anderson R.;Harris A.;Wilber J. (03-01-2006. ) Concomitant fractures of the acetabulum and spine: A retrospective review of over 300 patients.Journal of Trauma - Injury, Infection and Critical Care, , 60 (3 ) ,609-612 More Information
Archdeacon M.;Ford K.;Wyrick J.;Paterno M.;Hampton S.;Ludwig M.;Hewett T. (01-01-2008. ) A prospective functional outcome and motion analysis evaluation of the hip abductors after femur fra.Journal of Orthopaedic Trauma, , 22 (1 ) ,3-9 More Information
Herscovici D.;Anglen J.;Archdeacon M.;Cannada L.;Scaduto J. (04-01-2008. ) Avoiding complications in the treatment of pronation-external rotation ankle fractures, syndesmotic .Journal of Bone and Joint Surgery - Series A, , 90 (4 ) ,898-908
Connelly C.;Archdeacon M. (05-28-2011. ) Pulsatile lavage irrigator tip, a rare radiolucent retained foreign body in the pelvis: A case repor.Patient Safety in Surgery, , 5 (1 ) , More Information
Collinge C.;Archdeacon M.;Sagi H. (09-01-2011. ) Quality of radiographic reduction and perioperative complications for transverse acetabular fracture.Journal of Orthopaedic Trauma, , 25 (9 ) ,538-542 More Information
Myeroff C.;Archdeacon M. (12-07-2011. ) Autogenous bone graft: Donor sites and techniques.Journal of Bone and Joint Surgery - Series A, , 93 (23 ) ,2227-2236 More Information
Connelly C.;Archdeacon M. (05-01-2012. ) Cannon-fire demonstration causing an unusual civilian missile injury.Current Orthopaedic Practice, , 23 (3 ) ,255-257 More Information
Archdeacon M. (08-30-2014. ) Editorial Comment: Fractures of the Acetabulum.Clinical Orthopaedics and Related Research®, , More Information
Frantz T.;Jewell C.;Lazaro L.;Archdeacon M.;Sagi C.;Lorich D.;Zlowodzki M. (01-01-2015. ) Postsurgical displacement of femoral neck fractures is problematic .Techniques in Orthopaedics, , 30 (1 ) ,9-15
Kakazu R.;Archdeacon M. (01-01-2015. ) Displaced subtrochanteric hip fractures with fixed-angle plating.Techniques in Orthopaedics, , 30 (2 ) ,97-103 More Information
Archdeacon M.;Dailey S. (01-01-2015. ) Efficacy of routine postoperative CT scan after open reduction and internal fixation of the acetabul.Journal of Orthopaedic Trauma, , 29 (8 ) ,354-358 More Information
Karns M.;Dailey S.;Archdeacon M. (01-01-2015. ) Treatment of Calcaneal Fracture With Severe Soft Tissue Injury and Osteomyelitis: A Case Report.Journal of Foot and Ankle Surgery, , 54 (5 ) ,973-977 More Information
Collinge, Cory A; Hymes, Robert; Archdeacon, Michael; Streubel, Phillip; Obremskey, William; Weber, Timothy; Watson, J Tracy; Lowenberg, David (2016. ) Unstable Proximal Femur Fractures Treated With Proximal Femoral Locking Plates: A Retrospective, Multicenter Study of 111 Cases.Journal of orthopaedic trauma, , 30 (9 ) ,489-95 More Information
D'Heurle A.;Kazemi N.;Connelly C.;Wyrick J.D.;Archdeacon M.T.;Le T.T. (01-01-2015. ) Prospective randomized comparison of locked plates versus nonlocked plates for the treatment of high.Journal of Orthopaedic Trauma, , 29 (9 ) ,420-423 More Information
Dailey, Steven K; Phillips, Caleb T; Radley, Joseph M; Archdeacon, Michael T (2016. ) Achieving Anatomic Acetabular Fracture Reduction-When is the Best Time to Operate?.Journal of orthopaedic trauma, , 30 (8 ) ,426-31 More Information
D'Heurle A.;Archdeacon M.T.;Hiratzka S.;Casstevens C.;Finnan R.;McCoy B. (11-16-2015. ) Do Surrogates Of Injury Severity Influence The Occurrence Of Heterotopic Ossification In Fractures O.Journal of Orthopaedic Trauma, , More Information
Kakazu, Rafael; Dailey, Steven K; Schroeder, Amanda J; Wyrick, John D; Archdeacon, Michael T (2016. ) Iatrogenic Radial Nerve Palsy After Humeral Shaft Nonunion Repair: More Common Than You Think.Journal of orthopaedic trauma, , 30 (5 ) ,256-61 More Information
Kazemi N.;Kakazu R.;Archdeacon M. (01-01-2015. ) Modified clamshell osteotomy for treating acute tibial shaft fracture with pre-existent malunion.Fractures of the Tibia: A Clinical Casebook, , 251-262 More Information
Dailey, Steven K; Archdeacon, Michael T (2016. ) Step-Cut Osteotomy for Recalcitrant Humeral Shaft Nonunion.Orthopedics, , 39 (3 ) ,e587-91 More Information
d'Heurle, Albert; Archdeacon, Michael T; Hiratzka, Shannon; Casstevens, Christopher; Finnan, Ryan; McCoy, Brett (2016. ) Do Surrogates of Injury Severity Influence the Occurrence of Heterotopic Ossification in Fractures of the Acetabulum?.Journal of orthopaedic trauma, , 30 (4 ) ,213-6 More Information
Nadkarni, Girish N; Patel, Achint A; Ahuja, Yuri; Annapureddy, Narender; Agarwal, Shiv Kumar; Simoes, Priya K; Konstantinidis, Ioannis; Kamat, Sunil; Archdeacon, Michael; Thakar, Charuhas V (2016. ) Incidence, Risk Factors, and Outcome Trends of Acute Kidney Injury in Elective Total Hip and Knee Arthroplasty. American journal of orthopedics (Belle Mead, N.J.), , 45 (1 ) ,E12-9
Mir, Hassan R; Boulton, Christina L; Russell, George V; Archdeacon, Michael (2016. ) Lower Extremity Fracture Reduction: Tips, Tricks, and Techniques So That You Leave the Operating Room Satisfied. Instructional course lectures, , 65 ,25-39
Zielinski, Stephanie M; Heetveld, Martin J; Bhandari, Mohit; Patka, Peter; Van Lieshout, Esther M M (2015. ) Implant Removal After Internal Fixation of a Femoral Neck Fracture: Effects on Physical Functioning.Journal of orthopaedic trauma, , 29 (9 ) ,e285-92 More Information
Archdeacon, Michael T; Dailey, Steven K (2015. ) Efficacy of Routine Postoperative CT Scan After Open Reduction and Internal Fixation of the Acetabulum.Journal of orthopaedic trauma, , 29 (8 ) ,354-8 More Information
Burgers, Paul T P W; Poolman, Rudolf W; Van Bakel, Theodorus M J; Tuinebreijer, Wim E; Zielinski, Stephanie M; Bhandari, Mohit; Patka, Peter; Van Lieshout, Esther M M (2015. ) Reliability, validity, and responsiveness of the Western Ontario and McMaster Universities Osteoarthritis Index for elderly patients with a femoral neck fracture.The Journal of bone and joint surgery. American volume, , 97 (9 ) ,751-7 More Information
Zielinski, Stephanie M; Keijsers, Noël L; Praet, Stephan F E; Heetveld, Martin J; Bhandari, Mohit; Wilssens, Jean Pierre; Patka, Peter; Van Lieshout, Esther M M (2014. ) Functional outcome after successful internal fixation versus salvage arthroplasty of patients with a femoral neck fracture.Journal of orthopaedic trauma, , 28 (12 ) ,e273-80 More Information
Bonnaig, Nicolas; Dailey, Steven; Archdeacon, Michael (2014. ) Proper Patient Positioning and Complication Prevention in Orthopaedic Surgery.The Journal of bone and joint surgery. American volume, , 96 (13 ) ,1135-1140 More Information
, (2014. ) Fixation using alternative implants for the treatment of hip fractures (FAITH): design and rationale for a multi-centre randomized trial comparing sliding hip screws and cancellous screws on revision surgery rates and quality of life in the treatment of femoral neck fractures.BMC musculoskeletal disorders, , 15 ,219 More Information
Mathew, G; Kowalczuk, M; Hetaimish, B; Bedi, A; Philippon, M J; Bhandari, M; Simunovic, N; Crouch, S; Ayeni, O R (2014. ) Radiographic prevalence of CAM-type femoroacetabular impingement after open reduction and internal fixation of femoral neck fractures.Knee surgery, sports traumatology, arthroscopy : official journal of the ESSKA, , 22 (4 ) ,793-800 More Information
Zielinski, S M; Bouwmans, C A M; Heetveld, M J; Bhandari, M; Patka, P; Van Lieshout, E M M (2014. ) The societal costs of femoral neck fracture patients treated with internal fixation.Osteoporosis international : a journal established as result of cooperation between the European Foundation for Osteoporosis and the National Osteoporosis Foundation of the USA, , 25 (3 ) ,875-85 More Information
Dailey, Steven K; Archdeacon, Michael T Chronic Bilateral Tibial Stress Fractures with Valgus Treated with Bilateral Intramedullary Nailing: A Case Report.Journal of orthopaedic case reports, , 4 (1 ) ,39-43 More Information
Zielinski, Stephanie M; Keijsers, Noël L; Praet, Stephan F E; Heetveld, Martin J; Bhandari, Mohit; Wilssens, Jean Pierre; Patka, Peter; Van Lieshout, Esther M M (2013. ) Femoral neck shortening after internal fixation of a femoral neck fracture.Orthopedics, , 36 (7 ) ,e849-58 More Information
Hebert-Davies, Jonah; Laflamme, G-Yves; Rouleau, Dominique (2012. ) Bias towards dementia: are hip fracture trials excluding too many patients? A systematic review.Injury, , 43 (12 ) ,1978-84 More Information
Zielinski, Stephanie M; Viveiros, Helena; Heetveld, Martin J; Swiontkowski, Marc F; Bhandari, Mohit; Patka, Peter; Van Lieshout, Esther M M (2012. ) Central coordination as an alternative for local coordination in a multicenter randomized controlled trial: the FAITH trial experience.Trials, , 13 ,5 More Information
Connelly, Camille L; Archdeacon, Michael T (2011. ) Pulsatile lavage irrigator tip, a rare radiolucent retained foreign body in the pelvis: a case report.Patient safety in surgery, , 5 ,14 More Information
Bhandari, Mohit; Sprague, Sheila; Schemitsch, Emil H (2009. ) Resolving controversies in hip fracture care: the need for large collaborative trials in hip fractures.Journal of orthopaedic trauma, , 23 (6 ) ,479-84 More Information
Karanicolas, Paul J; Bhandari, Mohit; Walter, Stephen D; Heels-Ansdell, Diane; Guyatt, Gordon H (2009. ) Radiographs of hip fractures were digitally altered to mask surgeons to the type of implant without compromising the reliability of quality ratings or making the rating process more difficult.Journal of clinical epidemiology, , 62 (2 ) ,214-223.e1 More Information
Archdeacon, Michael T; Anderson, Richard; Harris, A Michael; Wilber, John H (2006. ) Concomitant fractures of the acetabulum and spine: a retrospective review of over 300 patients.The Journal of trauma, , 60 (3 ) ,609-12 More Information
Collinge CA, Hymes R, Archdeacon M, Streubel P, Obremskey W, Weber T, Watson JT, Lowenberg D (2016. ) Unstable Proximal Femur Fractures Treated with Proximal Femoral Locking Plates: A Retrospective Multicenter Study of 111 Cases .J Orthop Trauma, , 30 (9 ) ,489-95
Schroeder A.;Avilucea F.;Archdeacon M. (12-28-2016. ) Posterior Wall Osteotomy of the Acetabulum to Access Incarcerated Marginal Impaction.Journal of Orthopaedic Trauma, , More Information
Sagi H.C.;Donohue D.;Cooper S.;Barei D.P.;Siebler J.;Archdeacon M.T.;Sciadini M.;Romeo M.;Bergin P.F.;Higgins T.;Mir H. (10-07-2016. ) Institutional and Seasonal Variations in the Incidence and Causative Organisms for Post-traumatic Wo.Journal of Orthopaedic Trauma, , More Information
Collinge C.A.;Hymes R.;Archdeacon M.;Streubel P.;Obremskey W.;Weber T.;Watson J.T.;Lowenberg D. (09-01-2016. ) Unstable proximal femur fractures treated with proximal femoral locking plates: A retrospective, mul.Journal of Orthopaedic Trauma, , 30 (9 ) ,489-495 More Information
Dailey S.K.;Phillips C.T.;Radley J.M.;Archdeacon M.T. (08-01-2016. ) Achieving anatomic acetabular fracture reduction - When is the best time to operate?.Journal of Orthopaedic Trauma, , 30 (8 ) ,426-431 More Information
Dailey S.;Archdeacon M. (05-01-2016. ) Step-cut osteotomy for recalcitrant humeral shaft nonunion.Orthopedics, , 39 (3 ) ,e587-e591 More Information
Kakazu R.;Dailey S.;Schroeder A.;Wyrick J.;Archdeacon M. (05-01-2016. ) Iatrogenic Radial Nerve Palsy after Humeral Shaft Nonunion Repair: More Common Than You Think.Journal of Orthopaedic Trauma, , 30 (5 ) ,256-261 More Information
Whiting P.;Auston D.;Avilucea F.;Ross D.;Archdeacon M.;Sciadini M.;Collinge C.;Sagi H.;Mir H. (04-01-2017. ) Negative Stress Examination under Anesthesia Reliably Predicts Pelvic Ring Union Without Displacemen.Journal of Orthopaedic Trauma, , 31 (4 ) ,189-193 More Information
Schroeder, Amanda J; Avilucea, Frank R; Archdeacon, Michael T (2017. ) Posterior Wall Osteotomy of the Acetabulum to Access Incarcerated Marginal Impaction.Journal of orthopaedic trauma, , 31 (5 ) ,e163-e166 More Information
, (2017. ) Fracture fixation in the operative management of hip fractures (FAITH): an international, multicentre, randomised controlled trial.Lancet (London, England), , 389 (10078 ) ,1519-1527 More Information
Whiting, Paul S; Auston, Darryl; Avilucea, Frank R; Ross, Daniel; Archdeacon, Michael; Sciadini, Marcus; Collinge, Cory A; Sagi, Henry C; Mir, Hassan R (2017. ) Negative Stress Examination Under Anesthesia Reliably Predicts Pelvic Ring Union Without Displacement.Journal of orthopaedic trauma, , 31 (4 ) ,189-193 More Information
Sagi, H Claude; Donohue, David; Cooper, Seth; Barei, David P; Siebler, Justin; Archdeacon, Michael T; Sciadini, Marcus; Romeo, Michelle; Bergin, Patrick F; Higgins, Thomas; Mir, Hassan (2017. ) Institutional and Seasonal Variations in the Incidence and Causative Organisms for Posttraumatic Infection following Open Fractures.Journal of orthopaedic trauma, , 31 (2 ) ,78-84 More Information
Mauffrey, Cyril; Stacey, Stephen; York, Philip J; Ziran, Bruce H; Archdeacon, Michael T (2017. ) Radiographic Evaluation of Acetabular Fractures: Review and Update on Methodology.The Journal of the American Academy of Orthopaedic Surgeons, , More Information
Southam, Brendan R; Archdeacon, Michael T (2017. ) "Iatrogenic" Segmental Defect: How I Debride High-Energy Open Tibial Fractures.Journal of orthopaedic trauma, , 31 Suppl 5 ,S9-S15 More Information
Sprague, Sheila; Slobogean, Gerard P; Bogoch, Earl; Petrisor, Brad; Garibaldi, Alisha; O'Hara, Nathan; Bhandari, Mohit (2017. ) Vitamin D Use and Health Outcomes After Surgery for Hip Fracture.Orthopedics, , 40 (5 ) ,e868-e875 More Information
Dailey, Steven K; Branam, Barton; Archdeacon, Michael T (2013. ) Chronic (Ten Years) Ischial Tuberosity Avulsion Fracture Nonunion Treated with Fragment Excision and Simultaneous Primary Repair of the Hamstring Tendon: A Case Report.JBJS case connector, , 3 (4 Suppl 8 ) ,e137-e5 More Information
d'Heurle, Albert; Archdeacon, Michael T Compartment Syndrome After Intraosseous Infusion Associated with a Fracture of the Tibia: A Case Report.JBJS case connector, , 3 (1 ) ,e20 More Information
Sprague, Sheila; Schemitsch, Emil H; Swiontkowski, Marc; Della Rocca, Gregory J; Jeray, Kyle J; Liew, Susan; Slobogean, Gerard P; Bzovsky, Sofia; Heels-Ansdell, Diane; Zhou, Qi; Bhandari, Mohit (2018. ) Factors Associated With Revision Surgery After Internal Fixation of Hip Fractures.Journal of orthopaedic trauma, , 32 (5 ) ,223-230 More Information
Sprague, S; Bhandari, M; Heetveld, M J; Liew, S; Scott, T; Bzovsky, S; Heels-Ansdell, D; Zhou, Q; Swiontkowski, M; Schemitsch, E H (2018. ) Factors associated with health-related quality of life, hip function, and health utility after operative management of femoral neck fractures.The bone & joint journal, , 100-B (3 ) ,361-369 More Information
Archdeacon, Michael T; Papp, Steven R; Bernstein, Mitchell; Giannoudis, Peter V; Bhandari, Mohit; Harvey, Edward J (2018. ) How Does Orthopaedic Research Affect Patient Care?.Journal of orthopaedic trauma, , 32 Suppl 1 ,S25-S28 More Information
Dailey S.;Archdeacon M. (01-01-2015. ) Humeral shaft nonunion.Shoulder and Elbow Trauma and its Complications, , 1 ,361-388 More Information
Archdeacon M. (01-01-2005. ) Letters to the editor.Journal of Orthopaedic Trauma, , 19 (6 ) ,435 More Information
Dixon T.;Southam B.;Archdeacon M. (09-06-2017. ) Trimalleolar ankle fracture: Screws only for posterior malleolus.Fractures of the Foot and Ankle: A Clinical Casebook, , 45-52 More Information
Schumaier A.;Avilucea F.;Southam B.;Sinha P.;Le T.;Wyrick J.;Archdeacon M. (01-01-2018. ) Terminal position of a tibial intramedullary nail: a computed tomography (CT) based study.European Journal of Trauma and Emergency Surgery, , More Information
Avilucea F.;Archdeacon M.;Collinge C.;Sciadini M.;Sagi H.;Mir H. (01-01-2018. ) Fixation strategy using sequential intraoperative examination under anesthesia for unstable lateral .Journal of Bone and Joint Surgery - American Volume, , 100 (17 ) ,1503-1508 More Information
Hussain M.S.;Avilucea F.R.;Archdeacon M.T. (01-01-2019. ) Effectiveness of the Taut-Line Hitch Knot in Reducing and Splinting Lower Extremity Fractures.Journal of Orthopaedic Trauma, , 33 (1 ) ,E31-E35 More Information
Archdeacon M. (09-15-2018. ) Specialty Focus: Trauma Issue.The Journal of the American Academy of Orthopaedic Surgeons, , 26 (18 ) ,627-628 More Information
Mauffrey C.;Hak D.;Rojas D.;Doan K.;Southam B.;Archdeacon M.;Boyer M.;McKee M.;Giannoudis P.;Schemitsch E. (06-01-2019. ) Prevention of the Infected Fracture: Evidence-Based Strategies for Success!.Journal of orthopaedic trauma, , 33 , More Information
Bergin P.;Tarkin I.;Kempton L.;Sagi H.;Hsu J.;Archdeacon M. (06-01-2019. ) Optimizing the Host in Fracture Surgery.Journal of orthopaedic trauma, , 33 ,S34-S38 More Information
Schumaier A.P.;Southam B.R.;Avilucea F.R.;Finnan R.P.;Wyrick J.D.;Archdeacon M.T.;Le T.T. (06-01-2019. ) Factors Predictive of Blocking Screw Placement in Retrograde Nailing of Distal Femur Fractures.Journal of orthopaedic trauma, , 33 (6 ) ,e229-e233 More Information
Archdeacon M.T.;Collinge C.A.;Schumaier A.P.;Glogovac G. (09-01-2018. ) Effect of Deformity and Malunion of the Anterior Pelvic Ring.Journal of orthopaedic trauma, , 32 ,S31-S35 More Information
Glogovac, Georgina; Le, Theodore Toan; Archdeacon, Michael T (2020. ) Time to Surgery and Patient Mortality in Geriatric Acetabular Fractures.Journal of orthopaedic trauma, , 34 (6 ) ,310-315 More Information
Obremskey, William T; Metsemakers, Willem-Jan; Schlatterer, Daniel R; Tetsworth, Kevin; Egol, Kenneth; Kates, Stephen; McNally, Martin; Gibbons, John; Kenny, Paddy; Obremskey, William T; Stangl, Paul; Patzakis, Michael J; Ferreira, Nando; Tornetta, Paul; Suda, Arnold J; O'Hara, Nathan; Costa Salles, Mauro Jose; Bhashyam, Abhiram R; Morgenstern, Mario; Manrique, Jorge; Malizos, Konstantinos N; Giannoudis, Peter; Egol, Kenneth A; Kleftouris, George; Reyes, Francisco; Klement, Mitchell R; Bautista, Maria; Linke, Philip; Citak, Mustafa; Abdelaziz, Hussein; Ecker, Niklas Unter; Suero, Eduardo; Caba, Pedro; Marais, Leonard; Haasper, Carl; Papakostidis, Costas; Natoli, Roman M; Aldahamsheh, Osama; Abuodeh, Yousef; Quinnan, Stephen; Suarez, Cristina; Conway, Janet D; Sánchez Correa, Carlos A; Leal, Jaime A; Zalavras, Charalampos; Komnos, Georgios; Shope, Alexander J; Saxena, Arjun; Fram, Brianna; Åkesson, Per; Haggard, Warren O; Vahedi, Hamed; Athanaselis, Efstratios; Pesantez, Rodrigo; Lowenberg, David W; Gleason, Brendan; Hendershot, Edward F; Amaris, Gerson; Metsemakers, Willem-Jan; Kates, Stephen L; Chang, Gerard; Archdeacon, Michael T; Pinzón, Andrés; Shetty, Rajendra Prasad; Chan, James; McNally, Martin A; Shaffer, Andre; Schlatterer, Daniel R; Harris, Mitchel; Tetsworth, Kevin; Matsushita, Kazuhiko; Kvederas, Giedrius; Garcia, Maria Fernanda; Swiontkowski, Marc F; Kallel, Sofiene; Gutierrez, Vicky; Alt, Volker; O'Toole, Robert V; Watson, J Tracy (2020. ) Musculoskeletal Infection in Orthopaedic Trauma: Assessment of the 2018 International Consensus Meeting on Musculoskeletal Infection.The Journal of bone and joint surgery. American volume, , 102 (10 ) ,e44 More Information
Schumaier, Adam P; Andrews, Erickson G; Yue, Ruixian A; Lake, Samuel S; Evans, Hardy T; Scarberry, Nathaniel W; Kelley, Todd C; Archdeacon, Michael T; Le, Theodore T (2020. ) Hemiarthroplasty for Femoral Neck Fractures: Does Surgeon Sub-Specialty Affect Perioperative Outcomes?.Journal of orthopaedic trauma, , More Information
Tejwani, Nirmal C; Archdeacon, Michael; Harvey, Edward; Shannon, Steven F; McAlister, Ian; Sciadini, Marcus F (2020. ) Complex Proximal Tibia Fractures: Workup, Surgical Approaches, and Definitive Treatment Options. Instructional course lectures, , 69 ,449-464
Southam, Brendan R; Avilucea, Frank R; Schroeder, Amanda J; Finnan, Ryan P; Archdeacon, Michael T The "Well-Cap" Technique: Screw Insertion for Pelvic Nutrient Foramen Hemostasis. Journal of surgical orthopaedic advances, , 27 (3 ) ,246-250
Avilucea, Frank R; Archdeacon, Michael T; Collinge, Cory A; Sciadini, Marcus; Sagi, H Claude; Mir, Hassan R (2018. ) Fixation Strategy Using Sequential Intraoperative Examination Under Anesthesia for Unstable Lateral Compression Pelvic Ring Injuries Reliably Predicts Union with Minimal Displacement.The Journal of bone and joint surgery. American volume, , 100 (17 ) ,1503-1508 More Information
Schumaier, Adam Phillip; Avilucea, Frank Roman; Southam, Brendan Ryan; Sinha, Preetha; Le, Theodore Toan; Wyrick, John Dwight; Archdeacon, Michael Thomas (2018. ) Terminal position of a tibial intramedullary nail: a computed tomography (CT) based study.European journal of trauma and emergency surgery : official publication of the European Trauma Society, , More Information
Parry, Joshua A; Funk, August; Heare, Austin; Stacey, Stephen; Mauffrey, Cyril; Starr, Adam; Crist, Brett; Krettek, Christian; Jones, Clifford B; Kleweno, Conor P; Firoozabadi, Reza; Sagi, Henry Claude; Archdeacon, Mike; Eastman, Jonathan; Langford, Joshua; Oransky, Michel; Martin, Murphy; Cole, Peter; Giannoudis, Peter; Byun, Seong-Eun; Morgan, Steven J; Smith, Wade; Giordano, Vincenzo; Trikha, Vivek (2020. ) An international survey of pelvic trauma surgeons on the management of pelvic ring injuries.Injury, , More Information
Martella, Anthony; Schumaier, Adam P; Sirignano, Michael N; Sagi, H Claude; Wyrick, John D; Archdeacon, Michael T (2021. ) Reamer Irrigator Aspirator (RIA) Versus Iliac Crest Bone Grafting (ICBG) and Proximal Tibial Curettage (PTC): Is There a Difference in Blood Loss and Transfusion Rates?.Journal of orthopaedic trauma, , More Information
Southam, Brendan R; Schumaier, Adam; Ramalingam, Wendy; Avilucea, Frank; Denning, Jaime Rice; Whitlock, Patrick W; Archdeacon, Michael T (2021. ) Pediatric and Adolescent Fractures of the Acetabulum treated with ORIF: What are their Functional Outcomes?.Journal of orthopaedic trauma, , More Information
Napora, Joshua K; Archdeacon, Michael T; Sontich, John K (2021. ) Clinical Faceoff: The Complex Tibial Plafond Fracture: ORIF or Circular External Fixation?.Clinical orthopaedics and related research, , 479 (4 ) ,664-668 More Information
Schumaier, Adam P; Andrews, Erickson G; Yue, Ruixian A; Lake, Samuel S; Evans, Hardy T; Scarberry, Nathaniel W; Kelley, Todd C; Archdeacon, Michael T; Le, Theodore T (2020. ) Hemiarthroplasty for Femoral Neck Fractures: Does Surgeon Subspecialty Affect Perioperative Outcomes?.Journal of orthopaedic trauma, , 34 (11 ) ,589-593 More Information
Würdemann, Franka S; Poolman, Rudolf W; Krijnen, Pieta; Bzovsky, Sofia; Sprague, Sheila; Kaptein, Bart L; Hegeman, Johannes H; Schemitsch, Emil H; Bhandari, Mohit; Swiontkowski, Marc; Schipper, Inger B (2020. ) Clockwise Torque of Sliding Hip Screws: Is There a Right Side?.Journal of orthopaedic trauma, , 34 Suppl 3 ,S76-S80 More Information
MacDonald, David R W; Neilly, David; Schneider, Prism S; Bzovsky, Sofia; Sprague, Sheila; Axelrod, Daniel; Poolman, Rudolf W; Frihagen, Frede; Bhandari, Mohit; Swiontkowski, Marc; Schemitsch, Emil H; Stevenson, Iain M (2020. ) Venous Thromboembolism in Hip Fracture Patients: A Subanalysis of the FAITH and HEALTH Trials.Journal of orthopaedic trauma, , 34 Suppl 3 ,S70-S75 More Information
Sivaratnam, Surabhi; Comeau-Gauthier, Marianne; Sprague, Sheila; Schemitsch, Emil H; Poolman, Rudolf W; Frihagen, Frede; Bhandari, Mohit; Swiontkowski, Marc; Bzovsky, Sofia (2020. ) Predictors of Loss to Follow-up in Hip Fracture Trials: A Secondary Analysis of the FAITH and HEALTH Trials.Journal of orthopaedic trauma, , 34 Suppl 3 ,S22-S28 More Information
Bzovsky, Sofia; Comeau-Gauthier, Marianne; Schemitsch, Emil H; Swiontkowski, Marc; Heels-Ansdell, Diane; Frihagen, Frede; Bhandari, Mohit; Sprague, Sheila (2020. ) Factors Associated With Mortality After Surgical Management of Femoral Neck Fractures.Journal of orthopaedic trauma, , 34 Suppl 3 ,S15-S21 More Information
Afaq, Shaikh; O?Hara, Nathan N; Schemitsch, Emil H; Bzovsky, Sofia; Sprague, Sheila; Poolman, Rudolf W; Frihagen, Frede; Heels-Ansdell, Diane; Bhandari, Mohit; Swiontkowski, Marc; Slobogean, Gerard P (2020. ) Arthroplasty Versus Internal Fixation for the Treatment of Undisplaced Femoral Neck Fractures: A Retrospective Cohort Study.Journal of orthopaedic trauma, , 34 Suppl 3 ,S9-S14 More Information
Blankstein, Michael; Schemitsch, Emil H; Bzovsky, Sofia; Axelrod, Daniel; Poolman, Rudolf W; Frihagen, Frede; Bhandari, Mohit; Swiontkowski, Marc; Sprague, Sheila; Schottel, Patrick C (2020. ) The FAITH and HEALTH Trials: Are We Studying Different Hip Fracture Patient Populations?.Journal of orthopaedic trauma, , 34 Suppl 3 ,S1-S8 More Information
, (2020. ) Study Summaries.Journal of orthopaedic trauma, , 34 Suppl 3 ,Sii-Siii More Information
Crawford, Zachary Thomas; Southam, Brendan; Matar, Robert; Avilucea, Frank R; Bowers, Katherine; Altaye, Mekibib; Archdeacon, Michael T (2020. ) A Nomogram for Predicting 30-day Mortality in Elderly Patients Undergoing Hemiarthroplasty for Femoral Neck Fractures.Geriatric orthopaedic surgery & rehabilitation, , 11 ,2151459320960087 More Information
Martella, Anthony; Schumaier, Adam P; Sirignano, Michael N; Sagi, H Claude; Wyrick, John D; Archdeacon, Michael T (2021. ) Reamer Irrigator Aspirator (RIA) Versus Iliac Crest Bone Grafting (ICBG) and Proximal Tibial Curettage (PTC): Is There a Difference in Blood Loss and Transfusion Rates?.Journal of orthopaedic trauma, , More Information
Southam, Brendan R; Schumaier, Adam; Ramalingam, Wendy; Avilucea, Frank; Denning, Jaime Rice; Whitlock, Patrick W; Archdeacon, Michael T (2021. ) Pediatric and Adolescent Fractures of the Acetabulum treated with ORIF: What are their Functional Outcomes?.Journal of orthopaedic trauma, , More Information
Napora, Joshua K; Archdeacon, Michael T; Sontich, John K (2021. ) Clinical Faceoff: The Complex Tibial Plafond Fracture: ORIF or Circular External Fixation?.Clinical orthopaedics and related research, , 479 (4 ) ,664-668 More Information
Schumaier, Adam P; Andrews, Erickson G; Yue, Ruixian A; Lake, Samuel S; Evans, Hardy T; Scarberry, Nathaniel W; Kelley, Todd C; Archdeacon, Michael T; Le, Theodore T (2020. ) Hemiarthroplasty for Femoral Neck Fractures: Does Surgeon Subspecialty Affect Perioperative Outcomes?.Journal of orthopaedic trauma, , 34 (11 ) ,589-593 More Information
Würdemann, Franka S; Poolman, Rudolf W; Krijnen, Pieta; Bzovsky, Sofia; Sprague, Sheila; Kaptein, Bart L; Hegeman, Johannes H; Schemitsch, Emil H; Bhandari, Mohit; Swiontkowski, Marc; Schipper, Inger B (2020. ) Clockwise Torque of Sliding Hip Screws: Is There a Right Side?.Journal of orthopaedic trauma, , 34 Suppl 3 ,S76-S80 More Information
MacDonald, David R W; Neilly, David; Schneider, Prism S; Bzovsky, Sofia; Sprague, Sheila; Axelrod, Daniel; Poolman, Rudolf W; Frihagen, Frede; Bhandari, Mohit; Swiontkowski, Marc; Schemitsch, Emil H; Stevenson, Iain M (2020. ) Venous Thromboembolism in Hip Fracture Patients: A Subanalysis of the FAITH and HEALTH Trials.Journal of orthopaedic trauma, , 34 Suppl 3 ,S70-S75 More Information
Sivaratnam, Surabhi; Comeau-Gauthier, Marianne; Sprague, Sheila; Schemitsch, Emil H; Poolman, Rudolf W; Frihagen, Frede; Bhandari, Mohit; Swiontkowski, Marc; Bzovsky, Sofia (2020. ) Predictors of Loss to Follow-up in Hip Fracture Trials: A Secondary Analysis of the FAITH and HEALTH Trials.Journal of orthopaedic trauma, , 34 Suppl 3 ,S22-S28 More Information
Bzovsky, Sofia; Comeau-Gauthier, Marianne; Schemitsch, Emil H; Swiontkowski, Marc; Heels-Ansdell, Diane; Frihagen, Frede; Bhandari, Mohit; Sprague, Sheila (2020. ) Factors Associated With Mortality After Surgical Management of Femoral Neck Fractures.Journal of orthopaedic trauma, , 34 Suppl 3 ,S15-S21 More Information
Afaq, Shaikh; O?Hara, Nathan N; Schemitsch, Emil H; Bzovsky, Sofia; Sprague, Sheila; Poolman, Rudolf W; Frihagen, Frede; Heels-Ansdell, Diane; Bhandari, Mohit; Swiontkowski, Marc; Slobogean, Gerard P (2020. ) Arthroplasty Versus Internal Fixation for the Treatment of Undisplaced Femoral Neck Fractures: A Retrospective Cohort Study.Journal of orthopaedic trauma, , 34 Suppl 3 ,S9-S14 More Information
Blankstein, Michael; Schemitsch, Emil H; Bzovsky, Sofia; Axelrod, Daniel; Poolman, Rudolf W; Frihagen, Frede; Bhandari, Mohit; Swiontkowski, Marc; Sprague, Sheila; Schottel, Patrick C (2020. ) The FAITH and HEALTH Trials: Are We Studying Different Hip Fracture Patient Populations?.Journal of orthopaedic trauma, , 34 Suppl 3 ,S1-S8 More Information
, (2020. ) Study Summaries.Journal of orthopaedic trauma, , 34 Suppl 3 ,Sii-Siii More Information
Crawford, Zachary Thomas; Southam, Brendan; Matar, Robert; Avilucea, Frank R; Bowers, Katherine; Altaye, Mekibib; Archdeacon, Michael T (2020. ) A Nomogram for Predicting 30-day Mortality in Elderly Patients Undergoing Hemiarthroplasty for Femoral Neck Fractures.Geriatric orthopaedic surgery & rehabilitation, , 11 ,2151459320960087 More Information
Cooke, Margaret E; Tornetta, Paul; Firoozabadi, Reza; Vallier, Heather; Weinberg, Douglas S; Alton, Timothy B; Dillman, Megan R; Westberg, Jerald R; Schmidt, Andrew; Bosse, Michael; Leas, Daniel P; Archdeacon, Michael; Kakazu, Rafael; Nzegwu, Ifeanyi; OToole, Robert V; Costales, Timothy G; Coale, Max; Mullis, Brian; Usmani, Rashad H; Egol, Kenneth; Kottmeier, Stephen; Sanders, David; Jones, Cliff; Miller, Anna N; Horwitz, Daniel S; Kempegowda, Harish; Morshed, Saam; Belaye, Tigist; Teague, David (2021. ) Open Ankle Fractures: What Predicts Infection? A multi-center study.Journal of orthopaedic trauma, , More Information
Keil, Lukas G; Mullis, Brian H; Iii, Paul Tornetta; Alley, Maxwell C; Olszewski, Nathan P; Wheeler, Jonathan A; von Kaeppler, Ericka P; Morshed, Saam; Matar, Robert N; Archdeacon, Michael T; Smith, Tyler W; Miller, Anna N; Horwitz, Daniel S; Baig, Mirza Shahid; Telgheder, Zachary L; Azer, Emil; Manzano, Givenchy W; Vallier, Heather A; Barnett, Scott A; Krause, Peter C; Bornes, Troy D; Ricci, William M; Dunne, Patrick J; Yarboro, Seth R; Ment, Alexander J; Marcantonio, Andrew J; Alqudhaya, Rashed S; Leighton, Ross K; Ostrum, Robert F (2021. ) Proximal tibia fracture dislocations: Management and outcomes of a severe and under-recognized injury.Injury, , More Information
Schumaier, Adam P; Matar, Robert N; Ramalingam, Wendy G; Archdeacon, Michael T (2021. ) Patient-Reported Outcomes for Fractures of the Acetabulum: A Comparison Between Patient-Reported Outcomes Information System and Traditional Instruments.The Journal of the American Academy of Orthopaedic Surgeons, , More Information
Chen, Jason Y; Sharma, Ishani; Sabbagh, Ramsey S; Narendran, Nakul; Everhart, Josh S; Slaven, James E; Archdeacon, Michael T; Sagi, H Claude; Mullis, Brian H; Natoli, Roman M (2022. ) Risk of post-operative sciatic nerve palsy following posterior acetabular fracture fixation: Does patient position matter?.Journal of orthopaedic trauma, , More Information
Reeb, Alexander Francis; Collinge, Cory Alan; Rodriguez-Buitrago, Andres Felipe; Archdeacon, Michael T; Beltran, Michael J; Gardner, Michael J; Jeray, Kyle James; Miller, Anna N; Crist, Brett D; Sems, Stephen A; Shah, Nihar Samir; Fogel, Nathaniel; Tibbo, Meagan (2022. ) Analysis of 101 Mechanical Failures in Distal Femur Fractures Treated With 3 Generations of Precontoured Locking Plates.Journal of orthopaedic trauma, , More Information
Southam, Brendan R; Schroeder, Amanda J; Shah, Nihar S; Avilucea, Frank R; Finnan, Ryan P; Archdeacon, Michael T (2022. ) Low interobserver and intraobserver reliability using the Matta radiographic system for intraoperative assessment of reduction following acetabular ORIF.Injury, , 53 (7 ) ,2595-2599 More Information
Collinge, Cory A; Finlay, Andrea; Rodriguez-Buitrago, Andres; Beltran, Michael J; Mitchell, Phillip M; Mir, Hassan R; Gardner, Michael J; Archdeacon, Michael T; Tornetta, Paul (2022. ) Treatment Failure in Femoral Neck Fractures in Adults Less Than 50 Years of Age: Analysis of 492 Patients Repaired at 26 North American Trauma Centers.Journal of orthopaedic trauma, , 36 (6 ) ,271-279 More Information
Ellis, Jonathan D; Shah, Nihar S; Archdeacon, Michael T; Sagi, H Claude (2022. ) Anterior pelvic ring fracture pattern predicts subsequent displacement in lateral compression sacral fractures.Journal of orthopaedic trauma, , More Information
Steffensmeier, Andrew; Shah, Nihar; Archdeacon, Michael; Watson, David; Sanders, Roy W; Sagi, Henry C (2022. ) Clinical and Biomechanical Effects of Femoral Neck Buttress Plate used for Vertical Femoral Neck Fractures.Injury, , 53 (3 ) ,1137-1143 More Information
Ledet, Eric H; Caparaso, Sydney M; Stout, Madelyn; Cole, Keegan P; Liddle, Benjamin; Cady, Nathaniel C; Archdeacon, Michael T (2022. ) Smart fracture plate for quantifying fracture healing: Preliminary efficacy in a biomechanical model.Journal of orthopaedic research : official publication of the Orthopaedic Research Society, , More Information
Chen, Jason Y; Sharma, Ishani; Sabbagh, Ramsey S; Narendran, Nakul; Everhart, Josh S; Slaven, James E; Archdeacon, Michael T; Sagi, H Claude; Mullis, Brian H; Natoli, Roman M (2022. ) Risk of post-operative sciatic nerve palsy following posterior acetabular fracture fixation: Does patient position matter?.Journal of orthopaedic trauma, , More Information
Reeb, Alexander Francis; Collinge, Cory Alan; Rodriguez-Buitrago, Andres Felipe; Archdeacon, Michael T; Beltran, Michael J; Gardner, Michael J; Jeray, Kyle James; Miller, Anna N; Crist, Brett D; Sems, Stephen A; Shah, Nihar Samir; Fogel, Nathaniel; Tibbo, Meagan (2022. ) Analysis of 101 Mechanical Failures in Distal Femur Fractures Treated With 3 Generations of Precontoured Locking Plates.Journal of orthopaedic trauma, , More Information
Southam, Brendan R; Schroeder, Amanda J; Shah, Nihar S; Avilucea, Frank R; Finnan, Ryan P; Archdeacon, Michael T (2022. ) Low interobserver and intraobserver reliability using the Matta radiographic system for intraoperative assessment of reduction following acetabular ORIF.Injury, , 53 (7 ) ,2595-2599 More Information
Collinge, Cory A; Finlay, Andrea; Rodriguez-Buitrago, Andres; Beltran, Michael J; Mitchell, Phillip M; Mir, Hassan R; Gardner, Michael J; Archdeacon, Michael T; Tornetta, Paul (2022. ) Treatment Failure in Femoral Neck Fractures in Adults Less Than 50 Years of Age: Analysis of 492 Patients Repaired at 26 North American Trauma Centers.Journal of orthopaedic trauma, , 36 (6 ) ,271-279 More Information
Ellis, Jonathan D; Shah, Nihar S; Archdeacon, Michael T; Sagi, H Claude (2022. ) Anterior pelvic ring fracture pattern predicts subsequent displacement in lateral compression sacral fractures.Journal of orthopaedic trauma, , More Information
Steffensmeier, Andrew; Shah, Nihar; Archdeacon, Michael; Watson, David; Sanders, Roy W; Sagi, Henry C (2022. ) Clinical and Biomechanical Effects of Femoral Neck Buttress Plate used for Vertical Femoral Neck Fractures.Injury, , 53 (3 ) ,1137-1143 More Information
Ledet, Eric H; Caparaso, Sydney M; Stout, Madelyn; Cole, Keegan P; Liddle, Benjamin; Cady, Nathaniel C; Archdeacon, Michael T (2022. ) Smart fracture plate for quantifying fracture healing: Preliminary efficacy in a biomechanical model.Journal of orthopaedic research : official publication of the Orthopaedic Research Society, , More Information
Foster, Jeffrey A; Landy, David C; Pectol, Richard W; Annamalai, Ramkumar T; Aneja, Arun (2023. ) A multi-institutional study of short-term mortality in COVID-positive patients undergoing hip fracture surgery: is survival better than expected?.European journal of orthopaedic surgery & traumatology : orthopedie traumatologie, , More Information
Collinge, Cory A; Finlay, Andrea; Harris, Payton; Rodriguez-Buitrago, Andres; de la Fuente, Guadalupe; Beltran, Michael; Mitchell, Phillip; Archdeacon, Michael; Tornetta, Paul; Mir, Hassan R; Gardner, Michael; Sagi, H Claude; LeBus, George F; Cannada, Lisa K; Smyth, Brooke (2023. ) Effects of Technical Errors on the Outcomes of Operatively Managed Femoral Neck Fractures in Adults Less than 50 Years of Age.Journal of orthopaedic trauma, , 37 (5 ) ,214-221 More Information
Pectol, Richard W; Kavolus, Matthew W; Sneed, Chandler R; Albano, Ashley Y; Landy, David C; Aneja, Arun (2022. ) Outcomes of Reamed Intramedullary Nailing for Lower Extremity Diaphyseal Fractures in COVID-Positive Patients: A Multi-institutional Observational Study.Journal of orthopaedic trauma, , 36 (12 ) ,628-633 More Information
Gitajn, Ida Leah; Werth, Paul; Fernandes, Eseosa; Sprague, Sheila; O'Hara, Nathan N; Bzovsky, Sofia; Marchand, Lucas S; Patterson, Joseph Thomas; Lee, Christopher; Slobogean, Gerard P (2022. ) Association of Patient-Level and Hospital-Level Factors With Timely Fracture Care by Race.JAMA network open, , 5 (11 ) ,e2244357 More Information
Brooks, Jaysson T; Dixon, Tonya; Simpson Mason, Bonnie; Archdeacon, Michael (2022. ) An Organizational Approach to Addressing Racism in Orthopaedic Surgery: AOA Critical Issues Symposium.The Journal of bone and joint surgery. American volume, , 104 (20 ) ,e88 More Information
, (2022. ) Aqueous skin antisepsis before surgical fixation of open fractures (Aqueous-PREP): a multiple-period, cluster-randomised, crossover trial.Lancet (London, England), , 400 (10360 ) ,1334-1344 More Information
O'Hara, Nathan N; Heels-Ansdell, Diane; Bzovsky, Sofia; Dodds, Shannon; Thabane, Lehana; Bhandari, Mohit; Guyatt, Gordon; Devereaux, P J; Slobogean, Gerard P; Sprague, Sheila (2022. ) A pragmatic randomized trial evaluating pre-operative aqueous antiseptic skin solutions in open fractures (Aqueous-PREP): statistical analysis plan.Trials, , 23 (1 ) ,772 More Information
Academic - Medical Sciences Building
Room 5508
Cincinnati  Ohio, 45267
Phone: 513-558-2978
Fax: 513-558-5757
michael.archdeacon@uc.edu