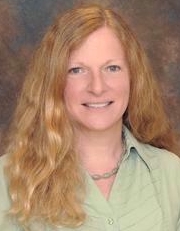 Cindy J Bachurski
Associate Professor - Field Service Aff
Childrens Hospital Bldg R
10.337
COM Pediatrics Career Development - 0054
Office S10.337 CCHMC
3333 Burnet Avenue
Cincinnati, Ohio 45229
Office of Graduate Education, UCCOM
MSB 1058C

Cindy J Bachurski, PhD, is an Associate Professor of Pediatrics at Cincinnati Children's Research Foundation (CCRF) and the Department of Pediatrics at the University of Cincinnati. 

Dr. Bachurski started working at CCHMC in 1990 as a Postdoctoral Fellow and a faculty appointment as an Instructor in 1992, rising to Associate Professor in 2002. She transitioned into an administrative role at CCHMC and closed her lab in 2011. The Bachurski laboratory studied transcriptional control of the establishment and maintenance of the pulmonary Type II cell using transgenic mouse technology and molecular and biochemical analysis methods to ask mechanistic questions about transcription factor interactions during lung development, and in response to injury.
Dr. Bachurski is now a member of the CCHMC Scientist Recruitment Team and is responsible for the recruitment of postdoctoral fellows and other staff scientists. She is the Assistant Director of the Office of Postdoctoral Affairs and has a long-term interest in mentoring young scientists. She organized a Research Explorer Scout Troop for high school students (1997 to 2001). She is currently the director of the Summer Internship Program at Cincinnati Children's, for graduating high school students interested in Medicine to work with clinician-mentors. She also co-chairs the Cincinnati Children's High School Science Symposium honoring outstanding, local high school students and their teachers. In 2010 she initiated and continues to direct the Biomedical Research Internship for Minority Students (BRIMS) program for outstanding minority students to do cutting edge biomedical research at CCHMC each summer. She also directs the Senior Undergraduate Research Project Program (SURPP) for local univeristy students to work on their senior thesis research in CCHMC labs.
She is an active member of the Cincinnati Children's Women's Faculty Association where she has chaired several committees, organized workshops on Mentoring, and served as the president in 2007/2008.

Dr Bachurski has mentored many undergraduate summer students through the MARC, SURF, WISE, and McNair Scholars programs. She now trains graduate students and postdocs in her yearly mentoring skills workshops and prepares the mentors each year for the UC Honors Biomedical Research Program.
PhD, University of Maryland College Park, 1990 (Microbiology)
Peer Reviewed Publications
Hsu, Yu-Chih; Osinski, Jason; Campbell, Christine E; Litwack, E David; Wang, Dan; Liu, Song; Bachurski, Cindy J; Gronostajski, Richard M (2011. ) Mesenchymal nuclear factor I B regulates cell proliferation and epithelial differentiation during lung maturation.Developmental biology, , 354 (2 ) ,242-52
Hubert, Michael A; Sherritt, Susan L; Bachurski, Cindy J; Handwerger, Stuart (2010. ) Involvement of transcription factor NR2F2 in human trophoblast differentiation.PloS one, , 5 (2 ) ,e9417
Bein, Kiflai; Wesselkamper, Scott C; Liu, Xiangdong; Dietsch, Maggie; Majumder, Nilanjana; Concel, Vincent J; Medvedovic, Mario; Sartor, Maureen A; Henning, Lisa N; Venditto, Carmen; Borchers, Michael T; Barchowsky, Aaron; Weaver, Timothy E; Tichelaar, Jay W; Prows, Daniel R; Korfhagen, Thomas R; Hardie, William D; Bachurski, Cindy J; Leikauf, George D (2009. ) Surfactant-associated protein B is critical to survival in nickel-induced injury in mice.American journal of respiratory cell and molecular biology, , 41 (2 ) ,226-36
Kessler, Cherie A; Bachurski, Cindy J; Schroeder, Jennifer; Stanek, Jerzy; Handwerger, Stuart (2008. ) TEAD1 inhibits prolactin gene expression in cultured human uterine decidual cells.Molecular and cellular endocrinology, , 295 (1-2 ) ,32-8
Hillman, Noah H; Moss, Timothy J M; Nitsos, Ilias; Kramer, Boris W; Bachurski, Cindy J; Ikegami, Machiko; Jobe, Alan H; Kallapur, Suhas G (2008. ) Toll-like receptors and agonist responses in the developing fetal sheep lung.Pediatric research, , 63 (4 ) ,388-93
Hillman, Noah H; Moss, Timothy J M; Kallapur, Suhas G; Bachurski, Cindy; Pillow, J Jane; Polglase, Graeme R; Nitsos, Ilias; Kramer, Boris W; Jobe, Alan H (2007. ) Brief, large tidal volume ventilation initiates lung injury and a systemic response in fetal sheep.American journal of respiratory and critical care medicine, , 176 (6 ) ,575-81
Wilson, Teicha C; Bachurski, Cindy J; Ikegami, Machiko; Jobe, Alan H; Kallapur, Suhas G (2005. ) Pulmonary and systemic induction of SAA3 after ventilation and endotoxin in preterm lambs.Pediatric research, , 58 (6 ) ,1204-9
Steele-Perkins, George; Plachez, Céline; Butz, Kenneth G; Yang, Guanhu; Bachurski, Cindy J; Kinsman, Stephen L; Litwack, E David; Richards, Linda J; Gronostajski, Richard M (2005. ) The transcription factor gene Nfib is essential for both lung maturation and brain development.Molecular and cellular biology, , 25 (2 ) ,685-98
Kallapur, Suhas G; Bachurski, Cindy J; Le Cras, Timothy D; Joshi, Shubhada N; Ikegami, Machiko; Jobe, Alan H (2004. ) Vascular changes after intra-amniotic endotoxin in preterm lamb lungs.American journal of physiology. Lung cellular and molecular physiology, , 287 (6 ) ,L1178-85
Bachurski, Cindy J; Yang, Guan Hu; Currier, Tracey A; Gronostajski, Richard M; Hong, Dihua (2003. ) Nuclear factor I/thyroid transcription factor 1 interactions modulate surfactant protein C transcription. Molecular and cellular biology, , 23 (24 ) ,9014-24
DeFelice, Mario; Silberschmidt, Daniel; DiLauro, Roberto; Xu, Yan; Wert, Susan E; Weaver, Timothy E; Bachurski, Cindy J; Clark, Jean C; Whitsett, Jeffrey A (2003. ) TTF-1 phosphorylation is required for peripheral lung morphogenesis, perinatal survival, and tissue-specific gene expression.The Journal of biological chemistry, , 278 (37 ) ,35574-83
Ikegami, Machiko; Moss, Timothy J M; Kallapur, Suhas G; Mulrooney, Neil; Kramer, Boris W; Nitsos, Ilias; Bachurski, Cindy J; Newnham, John P; Jobe, Alan H (2003. ) Minimal lung and systemic responses to TNF-alpha in preterm sheep.American journal of physiology. Lung cellular and molecular physiology, , 285 (1 ) ,L121-9
Kallapur, Suhas G; Kramer, Boris W; Moss, Timothy J M; Newnham, John P; Jobe, Alan H; Ikegami, Machiko; Bachurski, Cindy J (2003. ) Maternal glucocorticoids increase endotoxin-induced lung inflammation in preterm lambs.American journal of physiology. Lung cellular and molecular physiology, , 284 (4 ) ,L633-42
Kallapur, Suhas G; Jobe, Alan H; Ikegami, Machiko; Bachurski, Cindy J (2003. ) Increased IP-10 and MIG expression after intra-amniotic endotoxin in preterm lamb lung.American journal of respiratory and critical care medicine, , 167 (5 ) ,779-86
McDowell, Susan A; Gammon, Kelly; Zingarelli, Basilia; Bachurski, Cindy J; Aronow, Bruce J; Prows, Daniel R; Leikauf, George D (2003. ) Inhibition of nitric oxide restores surfactant gene expression following nickel-induced acute lung injury.American journal of respiratory cell and molecular biology, , 28 (2 ) ,188-98
McDowell, Susan A; Mallakin, Ali; Bachurski, Cindy J; Toney-Earley, Kenya; Prows, Daniel R; Bruno, Theresa; Kaestner, Klaus H; Witte, David P; Melin-Aldana, Hector; Degen, Sandra J F; Leikauf, George D; Waltz, Susan E (2002. ) The role of the receptor tyrosine kinase Ron in nickel-induced acute lung injury.American journal of respiratory cell and molecular biology, , 26 (1 ) ,99-104
Post Graduate Training and Education
1990-1992 Postdoctoral Fellowship, Department of Biological Chemistry PI: Don Cleveland, Johns Hopkins University School of Medicine, , Baltimore
1992-1994 Postdoctoral Fellowship, Pulmonary Biology PI: Jeff Whitsett, Cincinnati Children's Hospital Research Foundation, , Cincinnati
Academic - Office S10.337 CCHMC
3333 Burnet Avenue
Cincinnati  Ohio, 45229
Phone: (513)636-8918
Fax: (513)636-8691
cindy.bachurski@cchmc.org
Home - Office of Graduate Education, UCCOM
MSB 1058C
Phone: 513-558-9904
cindy.bachurski@uc.edu