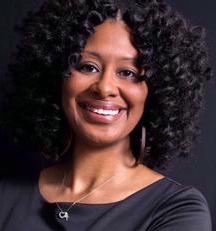 Littisha Bates
Associate Dean
Associate Professor (PhD, Arizona State University)
Sociology of Education; Early Childhood Education; Racial and Ethnic Stratification; Demography; Quantitative Research Methods; Immigration

Littisha Bates CV
 
Research and Practice Interests
Littisha Bates received her Ph.D. and M.A. in Sociology from Arizona State University and her B.A. from Grand Valley State University. At Arizona State University she was trained as quantitative Family Demographer in CePoD (Center for Population Dynamics). Her research interests include: education, family, demography and social stratification.

Her current research examines educational inequality. Her current project examines the changes in the magnet school enrollment processes in the City of Cincinnati. This project focuses on the impact of the change from first-some first-serve enrollment to a district wide lottery system on parents and schools. 

Dr. Bates is a faculty affiliate of the Department of Africana Studies.
Grant: #Services Agreement Investigators:Bates, Littisha; Matthew, Ervin; Timberlake, Jeffrey 03-12-2014 -06-30-2014 Thomas B. Fordham Institute Pathways Out of Poverty Role:Collaborator $28,557.00 Active Level:Private Non-Profit
Grant: #DGE-2224857 Investigators:Bates, Littisha; Crowley, Brooke; Jacquart, Melissa; Morehouse, Nathan; Potochnik, Angela; Trott, Carlie 10-01-2022 -09-30-2025 National Science Foundation NSF IGE Engaging Science: Transforming Graduate Education through Public Engagement with Science Role:Collaborator 499999.00 Awarded Level:Federal