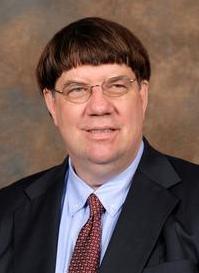 Robert Phillip Baughman
University of Cincinnat Medical Center- Homes, Room 1001
PO Box 670565
Eden Avenue and Albert Sabin Way
Cincinnati, Ohio 45267-0565
Phone 513-584-5224
Fax 513-584-5110
Email Bob.Baughman@uc.edu
Dr. Baughman is Professor of Medicine at the University of Cincinnati. After completing undergraduate training at Yale University, he received his medical degree from Case Western Reserve School of Medicine. He joined the Internal Medicine staff at the University of Cincinnati after completing both an Internal Medicine residency and fellowship training in pulmonary diseases at the University of Cincinnati. His major research interests include two major clinic areas: the treatment of sarcoidosis and the diagnosis of pneumonia. Along with his long time collaborator Dr. Elyse Lower, he has developed several novel treatments for sarcoidosis, including methotrexate, thalidomide, leflunomide, and infliximab. Current studies include treatments for sarcoidosis associated fatigue and pulmonary hypertension due to sarcoidosis.
He is on the editorial board of multiple subspecialty journals, and his publications include over 150 original papers and over 70 review articles and/or book chapters. He is on the editorial board of several journals, including American Journal of Respiratory and Critical Care Medicine and Chest. In addition, Dr. Baughman is the recent editor of books on sarcoidosis, interstitial lung disease, and ventilator associated pneumonia.
Bachelor's Degree: Yale University New Haven, CT, 1973
Medical Degree: Case-Western Reserve Cleveland, OH, 1977
Internship & Residency: University of Cincinnati Cincinnati, OH, 1980
Fellowship: University of Cincinnati Cincinnati, OH, 1982 (Pulmonary)
Chief Resident: University of Cincinnati Cincinnati, OH, 1983 (Internal Medicine)
American Board of Internal Medicine (Certification Date: 09-09-1980 )
American Board of Internal Medicine (Pulmonary Disease) (Certification Date: 11-09-1982 )
Critical Care Medicine
Pulmonary Disease
Research and Practice Interests
Caseswill also be followed to gain information on the natural history of thisdisease including risk factors for progression of disease. A steeringcommittee will develop a protocol and manual of operations which willaddress the most promising hypotheses to be pursued to identify thecauses of sarcoidosis. The protocol will include a comprehensiveclinical characterization of each participant and determination of markersof immune responsiveness. The contractor will participate in a system forbanking biological specimens. A clinical coordinating center will be established to collect, manage andanalyze the data from the clinical centers. It is estimated that thetotal study population will consist of 720 cases and 1,440 controls. Itis estimated that each clinical center will enroll, interview, and examine72 cases age 21 years or older with sarcoidosis and, enroll, interviewand collect a blood specimen from 144 matched control subjects over a fouryear period. Clinical centers will 1 test specific hypotheses involvingrisk factors, familial aggregation, and genetics of the etiology of thisdisease and 2 describe the natural history of sarcoidosis. A six yearschedule is envisioned as follows: Phase I 12 Months: A collaborativeprotocol and manual of operations will be developed; Phase II 48 Months: will involve the recruitment and follow-up of patients and recruitment andinterviewing of control subjects, and Phase III 12 Months: will involvedata analysis.
Positions and Work Experience
1983 -1990 Assistant Professor, University of Cincinnati, Cincinnati, OH
1990 -1997 Associate Professor, University of Cincinnati, Cincinnati, OH
1997 -To Present Professor of Medicine, Department of Internal Medicine, University of Cincinnati, Cincinnati, OH
Grant: #CHMC 333 / HL 072987 Investigators:Baughman, Robert 08-06-2003 -07-31-2007 National Heart, Lung and Blood Institute Mechanisms: IL-13 Induced Mucus Hypersecretion in Asthma Role:PI $242,095.00 Closed Level:Federal
Grant: #3-N01-HR-56069-06-A0-S1-E1 Investigators:Baughman, Robert 07-17-1995 -05-16-2002 National Heart, Lung and Blood Institute Clinical Centers for Etiology of Sarcoidosis: A Case Control Study Role:PI $587,685.00 Closed Level:Federal
Grant: #5-U01-HL-60263-05-A0-S0-E0 Investigators:Baughman, Robert 05-15-1999 -04-30-2004 National Heart, Lung and Blood Institute Sarcoidosis Genetic Linkage Consortium Role:PI $383,119.00 Closed Level:Federal
Grant: #VUMC 42525 / R01 HL117074 Investigators:Baughman, Robert; Shipley, Ralph 08-16-2013 -06-30-2018 National Heart, Lung and Blood Institute Microbial induction of sarcoidosis CD4+ T cell dysfunction Role:PI $100,866.00 Active Level:Federal
Grant: #Clin. Studies Network Investigators:Baughman, Robert 04-01-2015 -03-31-2017 Foundation for Sarcoidosis Research Defining Minimal Clinical Important Difference in Treatment Trials of Pulmonary Sarcoidosis Role:PI $30,000.00 Awarded Level:Private Non-Profit
Grant: #VUMV 42525 / R01 HL117074 Investigators:Baughman, Robert; Shipley, Ralph 07-01-2016 -06-30-2018 National Heart, Lung and Blood Institute Microbial induction of sarcoidosis CD4+ T cell dysfunction Role:PI $111,840.00 Active Level:Federal
Grant: #Clinical Trial Agreement - PAPLAND Investigators:Baughman, Robert; Lower, Elyse 11-26-2018 -11-25-2020 Foundation for Sarcoidosis Research Validation of a Sarcoidosis Diagnostic Score (SDS) Role:PI $80,000.00 Awarded Level:Private Non-Profit
Grant: #Check 3150 Investigators:Baughman, Robert 06-01-2019 -05-31-2021 Foundation for Sarcoidosis Research Foundation for Sarcoidosis Research addt'l network funding Role:PI $20,000.00 Awarded Level:Private Non-Profit
Peer Reviewed Publications
Levin, Benjamin; Baughman, Robert P; Sweiss, Nadera J (2021. ) Detection of early phenotype cardiac sarcoidosis by cardiovascular magnetic resonance.Current opinion in pulmonary medicine, , 27 (5 ) ,478-483 More Information
Chanson, Noémie; Ramos-Casals, Manuel; Pundole, Xerxes; Suijkerbuik, Karijn; José de Barros E Silva, Milton; Lidar, Merav; Benesova, Karolina; Leipe, Jan; Acar-Denizli, Nihan; Pradère, Pauline; Michot, Jean-Marie; Voisin, Anne-Laure; Suárez-Almazor, Maria E; Radstake, Timothy R D; Fernandes Moça Trevisani, Virginia; Schulze-Koops, Hendrik; Melin, Audrey; Robert, Caroline; Mariette, Xavier; Baughman, Robert P; Lambotte, Olivier (2021. ) Immune checkpoint inhibitor-associated sarcoidosis: A usually benign disease that does not require immunotherapy discontinuation.European journal of cancer (Oxford, England : 1990), , More Information
Zhou, Ying; Gerke, Alicia K; Lower, Elyse E; Vizel, Alexander; Talwar, Deepak; Strambu, Irina; Francesqui, Joel; Sellares, Jacobo; Sawahata, Michiru; Obi, Ogugua Ndili; Nagai, Sonoko; Tanizawa, Kiminobu; Judson, Marc A; Jeny, Florence; Valeyre, Dominique; Cunha Castro, Marina Dornfeld; Pereira, Carlos; Balter, Meyer; Baughman, Robert P (2021. ) The impact of demographic disparities in the presentation of sarcoidosis: A multicenter prospective study.Respiratory medicine, , 187 ,106564 More Information
Baughman, Robert P; Shlobin, Oksana A; Gupta, Rohit; Engel, Peter J; Stewart, Jeffrey I; Lower, Elyse E; Rahaghi, Franck F; Zeigler, Joyce; Nathan, Steven D (2021. ) Riociguat for Sarcoidosis-Associated Pulmonary Hypertension: Results of a 1-Year Double-Blind, Placebo-Controlled Trial.Chest, , More Information
Baughman, Robert P; Kotzin, Jacob; Lower, Elyse E (2021. ) The Value of a Patient Global Assessment in Management of Sarcoidosis.Lung, , 199 (4 ) ,357-362 More Information
Baughman, Robert P; Valeyre, Dominique; Korsten, Peter; Mathioudakis, Alexander G; Wuyts, Wim A; Wells, Athol; Rottoli, Paola; Nunes, Hiliaro; Lower, Elyse E; Judson, Marc A; Israel-Biet, Dominique; Grutters, Jan C; Drent, Marjolein; Culver, Daniel A; Bonella, Francesco; Antoniou, Katerina; Martone, Filippo; Quadder, Bernd; Spitzer, Ginger; Nagavci, Blin; Tonia, Thomy; Rigau, David; Ouellette, Daniel R (2021. ) ERS clinical practice guidelines on treatment of sarcoidosis.The European respiratory journal, , More Information
Saketkoo, Lesley Ann; Russell, Anne-Marie; Jensen, Kelly; Mandizha, Jessica; Tavee, Jinny; Newton, Jacqui; Rivera, Frank; Howie, Mike; Reese, Rodney; Goodman, Melanie; Hart, Patricia; Strookappe, Bert; De Vries, Jolanda; Rosenbach, Misha; Scholand, Mary Beth; Lammi, Mathew R; Elfferich, Marjon; Lower, Elyse; Baughman, Robert P; Sweiss, Nadera; Judson, Marc A; Drent, Marjolein (2021. ) Health-Related Quality of Life (HRQoL) in Sarcoidosis: Diagnosis, Management, and Health Outcomes.Diagnostics (Basel, Switzerland), , 11 (6 ) , More Information
Obi, Ogugua Ndili; Judson, Marc A; Birring, Surinder S; Maier, Lisa A; Wells, Athol U; Lower, Elyse E; Baughman, Robert P (2021. ) Assessment of dyspnea in sarcoidosis using the Baseline Dyspnea Index (BDI) and the Transition Dyspnea Index (TDI).Respiratory medicine, , 106436 More Information
Drake, Wonder P; Culver, Daniel A; Baughman, Robert P; Judson, Marc A; Crouser, Elliott D; James, W Ennis; Ayers, Gregory D; Ding, Tan; Abel, Kenny; Green, Abena; Kerrigan, Amy; Sesay, Ahmed; Bernard, Gordon R (2021. ) Phase II Investigation of the Efficacy of Antimycobacterial Therapy in Chronic Pulmonary Sarcoidosis.Chest, , 159 (5 ) ,1902-1912 More Information
Manansala, Michael; Baughman, Robert; Novak, Richard; Judson, Marc; Sweiss, Nadera (2021. ) Management of immunosuppressants in the era of coronavirus disease-2019.Current opinion in pulmonary medicine, , 27 (3 ) ,176-183 More Information
Manansala, Michael; Chopra, Amit; Baughman, Robert P; Novak, Richard; Lower, Elyse E; Culver, Daniel A; Korsten, Peter; Drake, Wonder P; Judson, Marc A; Sweiss, Nadera (2021. ) COVID-19 and Sarcoidosis, Readiness for Vaccination: Challenges and Opportunities.Frontiers in medicine, , 8 ,672028 More Information
Baughman, Robert P; Judson, Marc A; Beaumont, Jennifer L; Maier, Lisa A; Sweiss, Nadera J; Culver, Daniel A; Chen, Edward S; Singh, Noopur; Lower, Elyse E; Reeves, Rebecca; Hamzeh, Nabeel; Grutters, Jan C; Valeyre, Dominique; Birring, Surinder S (2021. ) Evaluating the Minimal Clinically Important Difference of the King's Sarcoidosis Questionnaire in a Multicenter Prospective Study.Annals of the American Thoracic Society, , 18 (3 ) ,477-485 More Information
Sweiss, Nadera J; Korsten, Peter; Baughman, Robert P; Culver, Daniel A; Judson, Marc A (2021. ) Response.Chest, , 159 (3 ) ,1307-1308 More Information
Vagts, Christen; Ascoli, Christian; Fraidenburg, Dustin R; Baughman, Robert P; Huang, Yue; Edafetanure-Ibeh, Russell; Ahmed, Samreen; Levin, Benjamin; Lu, Yang; Perkins, David L; Finn, Patricia W; Sweiss, Nadera J (2021. ) Unsupervised Clustering Reveals Sarcoidosis Phenotypes Marked by a Reduction in Lymphocytes Relate to Increased Inflammatory Activity on 18FDG-PET/CT.Frontiers in medicine, , 8 ,595077 More Information
Obi, Ogugua Ndili; Lower, Elyse E; Baughman, Robert P (2021. ) Biologic and advanced immunomodulating therapeutic options for sarcoidosis: a clinical update.Expert review of clinical pharmacology, , 14 (2 ) ,179-210 More Information
Baughman, Robert P; Lower, Elyse E (2021. ) COVID-19 infections in sarcoidosis: a prospective single center study of 886 sarcoidosis patients.Sarcoidosis, vasculitis, and diffuse lung diseases : official journal of WASOG, , 38 (2 ) ,e2021029 More Information
Singha, Arindam; Liao, Shu-Yi; Herman, Derrick D; Crouser, Elliott D; Maier, Lisa A; Baughman, Robert P; Ruminjo, Joseph K; Thomson, Carey C (2020. ) Summary for Clinicians: Clinical Practice Guideline for the Diagnosis and Detection of Sarcoidosis.Annals of the American Thoracic Society, , 17 (12 ) ,1510-1515 More Information
Lo, K H; Donohue, J; Judson, M A; Wu, Y; Barnathan, E S; Baughman, R P (2020. ) The St. George's Respiratory Questionnaire in Pulmonary Sarcoidosis.Lung, , 198 (6 ) ,917-924 More Information
Patterson, Karen C; Bonham, Catherine A; Wilson, Kevin C; Crouser, Elliott D; Baughman, Robert P; Maier, Lisa A (2020. ) Reply to P. B. et al., to Fahim and Rosewarne, and to Reich.American journal of respiratory and critical care medicine, , 202 (9 ) ,1322-1324 More Information
Obi, Ogugua Ndili; Baughman, Robert P (2020. ) Mixed Obstructive and Restrictive Ventilatory Defect in Sarcoidosis: A New Phenotype?.Chest, , 158 (5 ) ,1816-1817 More Information
Trivieri, Maria Giovanna; Spagnolo, Paolo; Birnie, David; Liu, Peter; Drake, Wonder; Kovacic, Jason C; Baughman, Robert; Fayad, Zahi A; Judson, Marc A (2020. ) Challenges in Cardiac and Pulmonary Sarcoidosis: JACC State-of-the-Art Review.Journal of the American College of Cardiology, , 76 (16 ) ,1878-1901 More Information
Gupta, Rohit; Baughman, Robert P (2020. ) Advanced Pulmonary Sarcoidosis.Seminars in respiratory and critical care medicine, , 41 (5 ) ,700-715 More Information
Baughman, Robert P; Judson, Marc (2020. ) Sarcoidosis: Advances in Therapy.Seminars in respiratory and critical care medicine, , 41 (5 ) ,605-606 More Information
Sweiss, Nadera J; Korsten, Peter; Syed, Huzaefah J; Syed, Aamer; Baughman, Robert P; Yee, Arthur M F; Culver, Daniel A; Sosenko, Teresa; Azuma, Arata; Bonella, Francesco; Costabel, Ulrich; Drake, Wonder P; Drent, Marjolein; Lower, Elyse E; Israel-Biet, Dominique; Mostard, Remy L M; Nunes, Hilario; Rottoli, Paola; Spagnolo, Paolo; Wells, Athol U; Wuyts, Wim A; Judson, Marc A (2020. ) When the Game Changes: Guidance to Adjust Sarcoidosis Management During the Coronavirus Disease 2019 Pandemic.Chest, , 158 (3 ) ,892-895 More Information
Lower, Elyse E; Sturdivant, Madison; Grate, Lisa; Baughman, Robert P Use of third-line therapies in advanced sarcoidosis. Clinical and experimental rheumatology, , 38 (5 ) ,834-840
Sellarés, Jacobo; Francesqui, Joel; Llabres, Marta; Hernandez-Gonzalez, Fernanda; Baughman, Robert P (2020. ) Current treatment of sarcoidosis.Current opinion in pulmonary medicine, , 26 (5 ) ,591-597 More Information
Shlobin, Oksana A; Kouranos, Vasilis; Barnett, Scott D; Alhamad, Esam H; Culver, Daniel A; Barney, Joseph; Cordova, Francis C; Carmona, Eva M; Scholand, Mary Beth; Wijsenbeek, Marlies; Ganesh, Sivagini; Lower, Elyse E; Engel, Peter J; Wort, John; Price, Laura; Wells, Athol U; Nathan, Steven D; Baughman, Robert P (2020. ) Physiological predictors of survival in patients with sarcoidosis-associated pulmonary hypertension: results from an international registry.The European respiratory journal, , 55 (5 ) , More Information
Harper, Logan J; Gerke, Alicia K; Wang, Xiao-Feng; Ribeiro Neto, Manuel L; Baughman, Robert P; Beyer, Kelli; Drent, Marjolein; Judson, Marc A; Maier, Lisa A; Serchuck, Leslie; Singh, Noopur; Culver, Daniel A (2020. ) Income and Other Contributors to Poor Outcomes in U.S. Patients with Sarcoidosis.American journal of respiratory and critical care medicine, , 201 (8 ) ,955-964 More Information
Rahaghi, Franck F; Sweiss, Nadera J; Saketkoo, Lesley Ann; Scholand, Mary Beth; Barney, Joseph B; Gerke, Alicia K; Lower, Elyse E; Mirsaeidi, Mehdi; O'Hare, Lanier; Rumbak, Mark J; Samavati, Lobelia; Baughman, Robert P (2020. ) Management of repository corticotrophin injection therapy for pulmonary sarcoidosis: a Delphi study.European respiratory review : an official journal of the European Respiratory Society, , 29 (155 ) , More Information
Rahaghi, Franck F; Baughman, Robert P; Saketkoo, Lesley Ann; Sweiss, Nadera J; Barney, Joseph B; Birring, Surinder S; Costabel, Ulrich; Crouser, Elliott D; Drent, Marjolein; Gerke, Alicia K; Grutters, Jan C; Hamzeh, Nabeel Y; Huizar, Isham; Ennis James, W; Kalra, Sanjay; Kullberg, Susanna; Li, Huiping; Lower, Elyse E; Maier, Lisa A; Mirsaeidi, Mehdi; Müller-Quernheim, Joachim; Carmona Porquera, Eva M; Samavati, Lobelia; Valeyre, Dominique; Scholand, Mary Beth (2020. ) Delphi consensus recommendations for a treatment algorithm in pulmonary sarcoidosis.European respiratory review : an official journal of the European Respiratory Society, , 29 (155 ) , More Information
Baughman, Robert P; Scholand, Mary Beth; Rahaghi, Franck F (2020. ) Clinical phenotyping: role in treatment decisions in sarcoidosis.European respiratory review : an official journal of the European Respiratory Society, , 29 (155 ) , More Information
Kirkil, Gamze; Lower, Elyse E; Baughman, Robert P Chest CT scan: The best predictor of mortality in advanced pulmonary sarcoidosis?.Respiratory medicine, , 170 ,106059 More Information
Baughman, Robert P; Lower, Elyse E; Buchanan, Mindy; Rottoli, Paola; Drent, Marjolein; Sellares, Jacobo; Terwiel, Michelle; Elfferich, Marjon; Francesqui, Joel; Barriuso Cabrerizo, María Rita; Sweiss, Nadera; Martone, Filippo; Al-Hakim, Tamara; Judson, Marc A (2020. ) Risk and outcome of COVID-19 infection in sarcoidosis patients: results of a self-reporting questionnaire.Sarcoidosis, vasculitis, and diffuse lung diseases : official journal of WASOG, , 37 (4 ) ,e2020009 More Information
Baughman, Robert P; Cremers, Johanna P; Harmon, Martina; Lower, Elyse E; Drent, Marjolein (2020. ) Methotrexate in sarcoidosis: hematologic and hepatic toxicity encountered in a large cohort over a six year period.Sarcoidosis, vasculitis, and diffuse lung diseases : official journal of WASOG, , 37 (3 ) ,e2020001 More Information
Syed, Huzaefah; Ascoli, Christian; Linssen, Catharina Fm; Vagts, Christen; Iden, Thomas; Syed, Aamer; Kron, Jordana; Polly, Kelly; Perkins, David; Finn, Patricia W; Novak, Richard; Drent, Marjolein; Baughman, Robert; Sweiss, Nadera J (2020. ) Infection prevention in sarcoidosis: proposal for vaccination and prophylactic therapy.Sarcoidosis, vasculitis, and diffuse lung diseases : official journal of WASOG, , 37 (2 ) ,87-98 More Information
Brito-Zerón, Pilar; Kostov, Belchin; Superville, Daphne; Baughman, Robert P; Ramos-Casals, Manuel Geoepidemiological big data approach to sarcoidosis: geographical and ethnic determinants. Clinical and experimental rheumatology, , 37 (6 ) ,1052-1064
Martusewicz-Boros, Magdalena M; Boros, Piotr W; Wiatr, El?bieta; Zych, Jacek; Kempisty, Anna; Kram, Marek; Piotrowska-Kownacka, Dorota; Weso?owski, Stefan; Baughman, Robert P; Roszkowski-Sli?, Kazimierz (2019. ) Cardiac sarcoidosis: worse pulmonary function due to left ventricular ejection fraction?: A case-control study.Medicine, , 98 (47 ) ,e18037 More Information
Kampstra, Nynke A; van der Nat, Paul B; Dijksman, Lea M; van Beek, Frouke T; Culver, Daniel A; Baughman, Robert P; Renzoni, Elisabetta A; Wuyts, Wim; Kouranos, Vasilis; Zanen, Pieter; Wijsenbeek, Marlies S; Eijkemans, Marinus J C; Biesma, Douwe H; van der Wees, Philip J; Grutters, Jan C (2019. ) Results of the standard set for pulmonary sarcoidosis: feasibility and multicentre outcomes.ERJ open research, , 5 (4 ) , More Information
Baughman, Robert P; Wells, Athol (2019. ) Advanced sarcoidosis.Current opinion in pulmonary medicine, , 25 (5 ) ,497-504 More Information
Brito-Zerón, Pilar; Bari, Khurram; Baughman, Robert P; Ramos-Casals, Manuel (2019. ) Sarcoidosis Involving the Gastrointestinal Tract: Diagnostic and Therapeutic Management.The American journal of gastroenterology, , 114 (8 ) ,1238-1247 More Information
Ramos-Casals, Manuel; Kostov, Belchin; Brito-Zerón, Pilar; Sisó-Almirall, Antoni; Baughman, Robert P (2019. ) How the Frequency and Phenotype of Sarcoidosis is Driven by Environmental Determinants.Lung, , 197 (4 ) ,427-436 More Information
Voortman, Mareye; Drent, Marjolein; Baughman, Robert P (2019. ) Management of neurosarcoidosis: a clinical challenge.Current opinion in neurology, , 32 (3 ) ,475-483 More Information
Trisolini, Rocco; Baughman, Robert P; Spagnolo, Paolo; Culver, Daniel A (2019. ) Endobronchial ultrasound-guided transbronchial needle aspiration in sarcoidosis: Beyond the diagnostic yield.Respirology (Carlton, Vic.), , 24 (6 ) ,531-542 More Information
Kampstra, Nynke A; Grutters, Jan C; van Beek, Frouke T; Culver, Daniel A; Baughman, Robert P; Renzoni, Elisabetta A; Wuyts, Wim; Kouranos, Vaslis; Wijsenbeek, Marlies S; Biesma, Douwe H; van der Wees, Philip J; van der Nat, Paul B (2019. ) First patient-centred set of outcomes for pulmonary sarcoidosis: a multicentre initiative.BMJ open respiratory research, , 6 (1 ) ,e000394 More Information
Lower, Elyse E; Sturdivant, Madison; Baughman, Robert P (2019. ) Presence of onconeural antibodies in sarcoidosis patients with parasarcoidosis syndrome.Sarcoidosis, vasculitis, and diffuse lung diseases : official journal of WASOG, , 36 (4 ) ,254-260 More Information
Baughman, Robert P; Tillinger, Michael; Qin, Yimin; Sweiss, Nadera; Lower, Elyse E (2019. ) A composite score to assess treatment response in pulmonary sarcoidosis: the Sarcoidosis Treatment Score (STS).Sarcoidosis, vasculitis, and diffuse lung diseases : official journal of WASOG, , 36 (1 ) ,86-88 More Information
Baughman, Robert P; Barriuso, Rita; Beyer, Kelli; Boyd, Jeanette; Hochreiter, Johann; Knoet, Chris; Martone, Filippo; Quadder, Bernd; Richardson, Jack; Spitzer, Ginger; Valeyre, Dominique; Ziosi, Gianluca (2018. ) Sarcoidosis: patient treatment priorities.ERJ open research, , 4 (4 ) , More Information
Stern, Barney J; Royal, Walter; Gelfand, Jeffrey M; Clifford, David B; Tavee, Jinny; Pawate, Siddharama; Berger, Joseph R; Aksamit, Allen J; Krumholz, Allan; Pardo, Carlos A; Moller, David R; Judson, Marc A; Drent, Marjolein; Baughman, Robert P (2018. ) Definition and Consensus Diagnostic Criteria for Neurosarcoidosis: From the Neurosarcoidosis Consortium Consensus Group.JAMA neurology, , 75 (12 ) ,1546-1553 More Information
Bickett, Alexandra N; Lower, Elyse E; Baughman, Robert P (2018. ) Sarcoidosis Diagnostic Score: A Systematic Evaluation to Enhance the Diagnosis of Sarcoidosis.Chest, , 154 (5 ) ,1052-1060 More Information
Celada, Lindsay J; Kropski, Jonathan A; Herazo-Maya, Jose D; Luo, Weifeng; Creecy, Amy; Abad, Andrew T; Chioma, Ozioma S; Lee, Grace; Hassell, Natalie E; Shaginurova, Guzel I; Wang, Yufen; Johnson, Joyce E; Kerrigan, Amy; Mason, Wendi R; Baughman, Robert P; Ayers, Gregory D; Bernard, Gordon R; Culver, Daniel A; Montgomery, Courtney G; Maher, Toby M; Molyneaux, Philip L; Noth, Imre; Mutsaers, Steven E; Prele, Cecilia M; Peebles, R S; Newcomb, Dawn C; Kaminski, Naftali; Blackwell, Timothy S; Van Kaer, Luc; Drake, Wonder P (2018. ) PD-1 up-regulation on CD4+ T cells promotes pulmonary fibrosis through STAT3-mediated IL-17A and TGF-?1 production.Science translational medicine, , 10 (460 ) , More Information
Spagnolo, Paolo; Rossi, Giulio; Trisolini, Rocco; Sverzellati, Nicola; Baughman, Robert P; Wells, Athol U (2018. ) Sarcoidosis: is cryobiopsy not cool enough? - Authors' reply.The Lancet. Respiratory medicine, , 6 (9 ) ,e45 More Information
James, W Ennis; Baughman, Robert (2018. ) Treatment of sarcoidosis: grading the evidence.Expert review of clinical pharmacology, , 11 (7 ) ,677-687 More Information
Cooley, Joseph; Balestra, Rick; Aragaki-Nakahodo, Alejandro A; Caudell Stamper, Danielle N; Sriprasart, Thitiwat; Swank, Zulma; Baughman, Robert P; Benzaquen, Sadia (2018. ) Safety of performing transbronchial lung cryobiopsy on hospitalized patients with interstitial lung disease.Respiratory medicine, , 140 ,71-76 More Information
Baughman, Robert P; Lower, Elyse E; Kirkil, Gamze (2018. ) Response.Chest, , 153 (6 ) ,1507-1508 More Information
Baughman, Robert P; Shlobin, Oksana A; Wells, Athol U; Alhamad, Esam H; Culver, Daniel A; Barney, Joseph; Cordova, Francis C; Carmona, Eva M; Scholand, Mary Beth; Wijsenbeek, Marlies; Ganesh, Sivagini; Birring, Surinder S; Kouranos, Vasilis; O'Hare, Lanier; Baran, Joanne M; Cal, Joseph G; Lower, Elyse E; Engel, Peter J; Nathan, Steven D (2018. ) Clinical features of sarcoidosis associated pulmonary hypertension: Results of a multi-national registry.Respiratory medicine, , 139 ,72-78 More Information
Pirozzi, Cheryl S; Mendoza, Daniel L; Xu, Yizhe; Zhang, Yue; Scholand, Mary Beth; Baughman, Robert P (2018. ) Short-Term Particulate Air Pollution Exposure is Associated with Increased Severity of Respiratory and Quality of Life Symptoms in Patients with Fibrotic Sarcoidosis.International journal of environmental research and public health, , 15 (6 ) , More Information
Spagnolo, Paolo; Rossi, Giulio; Trisolini, Rocco; Sverzellati, Nicola; Baughman, Robert P; Wells, Athol U (2018. ) Pulmonary sarcoidosis.The Lancet. Respiratory medicine, , 6 (5 ) ,389-402 More Information
Baughman, Robert P; Lower, Elyse E (2018. ) Steroids for sarcoidosis: How much and for how long?.Respiratory medicine, , 138S ,S5-S6 More Information
Culver, Daniel A; Baughman, Robert P (2018. ) It's time to evolve from Scadding: phenotyping sarcoidosis.The European respiratory journal, , 51 (1 ) , More Information
Irwin, Richard S; Manaker, Scott; Metersky, Mark L; Baughman, Robert P; Otulana, Tunde; Weinberger, Steven E; Sussman, Andrew J; McGrath, Norine A (2018. ) Higher Priced Older Pharmaceuticals: How Should We Respond?.Chest, , 153 (1 ) ,23-33 More Information
Kirkil, Gamze; Lower, Elyse E; Baughman, Robert P (2018. ) Predictors of Mortality in Pulmonary Sarcoidosis.Chest, , 153 (1 ) ,105-113 More Information
Kamata, Yoshinori; Sato, Hiroshi; Joh, Kensuke; Tsuchiya, Yoshinori; Kunugi, Shinobu; Shimizu, Akira; Konta, Tsuneo; Baughman, Robert P; Azuma, Arata (2018. ) Clinical characteristics of biopsy-proven renal sarcoidosis in Japan.Sarcoidosis, vasculitis, and diffuse lung diseases : official journal of WASOG, , 35 (3 ) ,252-260 More Information
Mirsaeidi, Mehdi; Omar, Hesham R; Calzadilla, Andrew; Khatib, Ahmad El; Whitney, Philip; Sweiss, Nadera; Culver, Daniel; Campos, Michael; Baughman, Robert; Machado, Roberto (2018. ) Circulatory TGF-beta1 is significantly higher in early stage of pulmonary sarcoidosis.Sarcoidosis, vasculitis, and diffuse lung diseases : official journal of WASOG, , 35 (3 ) ,213-217 More Information
Sauer, William H; Stern, Barney J; Baughman, Robert P; Culver, Daniel A; Royal, Walter (2017. ) High-Risk Sarcoidosis. Current Concepts and Research Imperatives.Annals of the American Thoracic Society, , 14 (Supplement_6 ) ,S437-S444 More Information
Baughman, Robert P; Shlobin, Oksana A (2017. ) Treatment of sarcoidosis-associated pulmonary hypertension: so close, and yet so far.The European respiratory journal, , 50 (4 ) , More Information
Aragaki-Nakahodo, Alejandro Adolfo; Baughman, Robert P; Shipley, Ralph T; Benzaquen, Sadia (2017. ) The complimentary role of transbronchial lung cryobiopsy and endobronchial ultrasound fine needle aspiration in the diagnosis of sarcoidosis.Respiratory medicine, , 131 ,65-69 More Information
Baughman, Robert P; Veltkamp, Marcel (2017. ) Sarcoidosis update: approaching the disease from multiple directions.Current opinion in pulmonary medicine, , 23 (5 ) ,432 More Information
Baughman, Robert P; Papanikolaou, Ilias (2017. ) Current concepts regarding calcium metabolism and bone health in sarcoidosis.Current opinion in pulmonary medicine, , 23 (5 ) ,476-481 More Information
Lower, Elyse E; Khan, Shagufta; Kennedy, Diane; Baughman, Robert P (2017. ) Discordance of the estrogen receptor and HER-2/neu in breast cancer from primary lesion to first and second metastatic site.Breast cancer (Dove Medical Press), , 9 ,515-520 More Information
Zhou, Ying; Lower, Elyse E; Li, Huiping; Farhey, Yolanda; Baughman, Robert P (2017. ) Clinical characteristics of patients with bone sarcoidosis.Seminars in arthritis and rheumatism, , 47 (1 ) ,143-148 More Information
Shlobin, Oksana A; Baughman, Robert P (2017. ) Sarcoidosis-Associated Pulmonary Hypertension.Seminars in respiratory and critical care medicine, , 38 (4 ) ,450-462 More Information
Uzunhan, Yurdagül; Nunes, Hilario; Jeny, Florence; Lacroix, Maxime; Brun, Sophie; Brillet, Pierre-Yves; Martinod, Emmanuel; Carette, Marie-France; Bouvry, Diane; Charlier, Caroline; Lanternier, Fanny; Planès, Carole; Tazi, Abdellatif; Lortholary, Olivier; Baughman, Robert P; Valeyre, Dominique (2017. ) Chronic pulmonary aspergillosis complicating sarcoidosis.The European respiratory journal, , 49 (6 ) , More Information
Monast, C S; Li, K; Judson, M A; Baughman, R P; Wadman, E; Watt, R; Silkoff, P E; Barnathan, E S; Brodmerkel, C (2017. ) Sarcoidosis extent relates to molecular variability.Clinical and experimental immunology, , 188 (3 ) ,444-454 More Information
Baughman, Robert P; Sweiss, Nadera; Keijsers, Ruth; Birring, Surinder S; Shipley, Ralph; Saketkoo, Lesley Ann; Lower, Elyse E (2017. ) Repository corticotropin for Chronic Pulmonary Sarcoidosis.Lung, , 195 (3 ) ,313-322 More Information
Sriprasart, Thitiwat; Aragaki, Alejandro; Baughman, Robert; Wikenheiser-Brokamp, Kathryn; Khanna, Gaurav; Tanase, Daniel; Kirschner, Michelle; Benzaquen, Sadia (2017. ) A Single US Center Experience of Transbronchial Lung Cryobiopsy for Diagnosing Interstitial Lung Disease With a 2-Scope Technique.Journal of bronchology & interventional pulmonology, , 24 (2 ) ,131-135 More Information
Zhou, Ying; Lower, Elyse E; Li, Hui-Ping; Costea, Alexandru; Attari, Mehran; Baughman, Robert P (2017. ) Cardiac Sarcoidosis: The Impact of Age and Implanted Devices on Survival.Chest, , 151 (1 ) ,139-148 More Information
Baughman, R P; Lower, E E Measuring sarcoidosis around the world: Using the same ruler.Revista portuguesa de pneumologia, , 23 (5 ) ,247-248 More Information
Tandon, Rajive; Baughman, Robert P; Stanley, Janice; Khan, Ali A (2017. ) The link between chronic thromboembolic pulmonary hypertension and sarcoidosis: association or visual masquerade?.Sarcoidosis, vasculitis, and diffuse lung diseases : official journal of WASOG, , 34 (4 ) ,352-355 More Information
Baughman, Robert P; Judson, Marc A; Wells, Athol (2017. ) The indications for the treatment of sarcoidosis: Wells Law.Sarcoidosis, vasculitis, and diffuse lung diseases : official journal of WASOG, , 34 (4 ) ,280-282 More Information
Berg, Sara A; Yeung, Howa; English, Joseph C; Keimig, Emily L; Kim, Ellen J; Micheletti, Robert G; Wanat, Karolyn A; Judson, Marc A; Baughman, Robert P; Rosenbach, Misha (2017. ) Inter-rater reliability of cutaneous sarcoidosis assessment tools via remote photographic assessment.Sarcoidosis, vasculitis, and diffuse lung diseases : official journal of WASOG, , 34 (2 ) ,165-169 More Information
Brito-Zerón, Pilar; Pérez-Alvarez, Roberto; Pallarés, Lucio; Retamozo, Soledad; Baughman, Robert P; Ramos-Casals, Manuel (2016. ) Sarcoidosis: an update on current pharmacotherapy options and future directions.Expert opinion on pharmacotherapy, , 17 (18 ) ,2431-2448 More Information
Ford, H J; Baughman, R P; Aris, R; Engel, P; Donohue, J F (2016. ) Tadalafil therapy for sarcoidosis-associated pulmonary hypertension.Pulmonary circulation, , 6 (4 ) ,557-562 More Information
Al-Kofahi, Khalid; Korsten, Peter; Ascoli, Christian; Virupannavar, Shanti; Mirsaeidi, Mehdi; Chang, Ian; Qaqish, Naim; Saketkoo, Lesley A; Baughman, Robert P; Sweiss, Nadera J (2016. ) Management of extrapulmonary sarcoidosis: challenges and solutions.Therapeutics and clinical risk management, , 12 ,1623-1634 More Information
Baughman, Robert P; Field, Shelli; Costabel, Ulrich; Crystal, Ronald G; Culver, Daniel A; Drent, Marjolein; Judson, Marc A; Wolff, Gerhard (2016. ) Sarcoidosis in America. Analysis Based on Health Care Use.Annals of the American Thoracic Society, , 13 (8 ) ,1244-52 More Information
Saketkoo, Lesley Ann; Baughman, Robert P (2016. ) Biologic therapies in the treatment of sarcoidosis.Expert review of clinical immunology, , 12 (8 ) ,817-25 More Information
Korsten, Peter; Strohmayer, Katharina; Baughman, Robert P; Sweiss, Nadera J (2016. ) Refractory pulmonary sarcoidosis - proposal of a definition and recommendations for the diagnostic and therapeutic approach.Clinical pulmonary medicine, , 23 (2 ) ,67-75 More Information
Baughman, Robert P; Judson, Marc A; Lower, Elyse E; Drent, Marjolein; Costabel, Ulrich; Flavin, Susan; Lo, Kim Hung; Barnathan, Elliot S (2016. ) Infliximab for chronic cutaneous sarcoidosis: a subset analysis from a double-blind randomized clinical trial. Sarcoidosis, vasculitis, and diffuse lung diseases : official journal of WASOG, , 32 (4 ) ,289-95
Zhou, Ying; Lower, Elyse E; Li, Huiping; Baughman, Robert P (2016. ) Clinical management of pulmonary sarcoidosis.Expert review of respiratory medicine, , 10 (5 ) ,577-91 More Information
Baughman, Robert P; Barney, Joseph B; O'Hare, Lanier; Lower, Elyse E (2016. ) A retrospective pilot study examining the use of Acthar gel in sarcoidosis patients.Respiratory medicine, , 110 ,66-72 More Information
Baughman, Robert P; Culver, Daniel A (2015. ) Sarcoidosis.Clinics in chest medicine, , 36 (4 ) ,xv More Information
Baughman, Robert P; Engel, Peter J; Nathan, Steven (2015. ) Pulmonary Hypertension in Sarcoidosis.Clinics in chest medicine, , 36 (4 ) ,703-14 More Information
Zhou, Ying; Lower, Elyse E; Li, Huiping; Baughman, Robert P (2016. ) Sarcoidosis patient with lupus pernio and infliximab-induced myositis: Response to Acthar gel.Respiratory medicine case reports, , 17 ,5-7 More Information
Baughman, Robert P; Grutters, Jan C (2015. ) New treatment strategies for pulmonary sarcoidosis: antimetabolites, biological drugs, and other treatment approaches.The Lancet. Respiratory medicine, , 3 (10 ) ,813-22 More Information
Zhou, Y; Wei, Y-R; Zhang, Y; Du, S-S; Baughman, R P; Li, H-P (2015. ) Real-time quantitative reverse transcription-polymerase chain reaction to detect propionibacterial ribosomal RNA in the lymph nodes of Chinese patients with sarcoidosis.Clinical and experimental immunology, , 181 (3 ) ,511-7 More Information
Baughman, Robert P; Lower, Elyse E; Saketkoo, Lesley Ann (2015. ) Clinical trials in pulmonary sarcoidosis.Current opinion in pulmonary medicine, , 21 (5 ) ,525-31 More Information
Baughman, Robert P; Lower, Elyse E (2015. ) Treatment of Sarcoidosis.Clinical reviews in allergy & immunology, , 49 (1 ) ,79-92 More Information
Baughman, Robert P; Culver, Daniel A; Jankovi, Vladimir; Fischkoff, Steven; Brockway, Giorgia; Lower, Elyse E (2015. ) Placenta-derived mesenchymal-like cells (PDA-001) as therapy for chronic pulmonary sarcoidosis: a phase 1 study. Sarcoidosis, vasculitis, and diffuse lung diseases : official journal of WASOG, , 32 (2 ) ,106-14
Mirsaeidi, Mehdi; Machado, Roberto F; Schraufnagel, Dean; Sweiss, Nadera J; Baughman, Robert P (2015. ) Response.Chest, , 147 (2 ) ,e65-e66 More Information
Mirsaeidi, Mehdi; Machado, Roberto F; Schraufnagel, Dean; Sweiss, Nadera J; Baughman, Robert P (2015. ) Racial difference in sarcoidosis mortality in the United States.Chest, , 147 (2 ) ,438-449 More Information
Baughman, Robert P; Lower, Elyse E (2015. ) Features of sarcoidosis associated with chronic disease. Sarcoidosis, vasculitis, and diffuse lung diseases : official journal of WASOG, , 31 (4 ) ,275-81
Lammi, Matthew R; Baughman, Robert P; Birring, Surinder S; Russell, Anne-Marie; Ryu, Jay H; Scholand, Marybeth; Distler, Oliver; LeSage, Daphne; Sarver, Catherine; Antoniou, Katerina; Highland, Kristin B; Kowal-Bielecka, Otylia; Lasky, Joseph A; Wells, Athol U; Saketkoo, Lesley Ann Outcome Measures for Clinical Trials in Interstitial Lung Diseases.Current respiratory medicine reviews, , 11 (2 ) ,163-174 More Information
Krupa, Agnieszka; Fol, Marek; Dziadek, Bozena R; Kepka, Ewa; Wojciechowska, Dominika; Brzostek, Anna; Torzewska, Agnieszka; Dziadek, Jaroslaw; Baughman, Robert P; Griffith, David; Kurdowska, Anna K (2015. ) Binding of CXCL8/IL-8 to Mycobacterium tuberculosis Modulates the Innate Immune Response.Mediators of inflammation, , 2015 ,124762 More Information
Judson, Marc A; Baughman, Robert P; Costabel, Ulrich; Drent, Marjolein; Gibson, Kevin F; Raghu, Ganesh; Shigemitsu, Hidenobu; Barney, Joseph B; Culver, Daniel A; Hamzeh, Nabeel Y; Wijsenbeek, Marlies S; Albera, Carlo; Huizar, Isham; Agarwal, Prasheen; Brodmerkel, Carrie; Watt, Rosemary; Barnathan, Elliot S (2014. ) Safety and efficacy of ustekinumab or golimumab in patients with chronic sarcoidosis.The European respiratory journal, , 44 (5 ) ,1296-307 More Information
Pereira, Carlos A C; Dornfeld, Marina C; Baughman, Robert; Judson, Marc A (2014. ) Clinical phenotypes in sarcoidosis.Current opinion in pulmonary medicine, , 20 (5 ) ,496-502 More Information
Judson, Marc A; Baughman, Robert P (2014. ) Worsening of pulmonary sarcoidosis.Current opinion in pulmonary medicine, , 20 (5 ) ,508-16 More Information
Baughman, Robert P; Lower, Elyse E (2014. ) Medical therapy of sarcoidosis.Seminars in respiratory and critical care medicine, , 35 (3 ) ,391-406 More Information
Carbone, Roberto G; Penna, Daniele; Baughman, Robert P; Lower, Elyse E (2014. ) Accuracy of Serial PET-CT Imaging in Systemic Sarcoidosis.Journal of clinical imaging science, , 4 ,21 More Information
Baughman, Robert P; Culver, Daniel A; Cordova, Francis C; Padilla, Maria; Gibson, Kevin F; Lower, Elyse E; Engel, Peter J (2014. ) Bosentan for sarcoidosis-associated pulmonary hypertension: a double-blind placebo controlled randomized trial.Chest, , 145 (4 ) ,810-817 More Information
Baughman, Robert P; Judson, Marc A (2014. ) Relapses of sarcoidosis: what are they and can we predict who will get them?.The European respiratory journal, , 43 (2 ) ,337-9 More Information
Judson, Marc A; Baughman, Robert P; Costabel, Ulrich; Mack, Michael; Barnathan, Elliot S (2014. ) The potential additional benefit of infliximab in patients with chronic pulmonary sarcoidosis already receiving corticosteroids: a retrospective analysis from a randomized clinical trial.Respiratory medicine, , 108 (1 ) ,189-94 More Information
Lower, Elyse E; Malhotra, Atul; Sudurlescu, Victoria; Baughman, Robert P (2013. ) Sarcoidosis, fatigue, and sleep apnea.Chest, , 144 (6 ) ,1976-1977 More Information
Baughman, Robert P; Lower, Elyse E (2013. ) Frequency of acute worsening events in fibrotic pulmonary sarcoidosis patients.Respiratory medicine, , 107 (12 ) ,2009-13 More Information
Narula, Tathagat; Baughman, Robert P; Mehta, Atul C (2013. ) "Sarcoidosis Americana-route Europa".Journal of bronchology & interventional pulmonology, , 20 (4 ) ,293-6 More Information
Baughman, R P; Janovcik, J; Ray, M; Sweiss, N; Lower, E E (2013. ) ??Calcium and vitamin D metabolism in sarcoidosis. Sarcoidosis, vasculitis, and diffuse lung diseases : official journal of WASOG, , 30 (2 ) ,113-20
Baughman, Robert P; Nunes, Hilario; Sweiss, Nadera J; Lower, Elyse E (2013. ) Established and experimental medical therapy of pulmonary sarcoidosis.The European respiratory journal, , 41 (6 ) ,1424-38 More Information
Baughman, R P (2013. ) Treatment of sarcoidosis. Panminerva medica, , 55 (2 ) ,175-89
Julian, Mark W; Shao, Guohong; Schlesinger, Larry S; Huang, Qin; Cosmar, David G; Bhatt, Nitin Y; Culver, Daniel A; Baughman, Robert P; Wood, Karen L; Crouser, Elliott D (2013. ) Nicotine treatment improves Toll-like receptor 2 and Toll-like receptor 9 responsiveness in active pulmonary sarcoidosis.Chest, , 143 (2 ) ,461-470 More Information
Lower, Elyse E; Malhotra, Atul; Surdulescu, Victoria; Baughman, Robert P (2013. ) Armodafinil for sarcoidosis-associated fatigue: a double-blind, placebo-controlled, crossover trial.Journal of pain and symptom management, , 45 (2 ) ,159-69 More Information
Baughman, Robert P; Meyer, Keith C; Nathanson, Ian; Angel, Luis; Bhorade, Sangeeta M; Chan, Kevin M; Culver, Daniel; Harrod, Christopher G; Hayney, Mary S; Highland, Kristen B; Limper, Andrew H; Patrick, Herbert; Strange, Charlie; Whelan, Timothy (2012. ) Monitoring of nonsteroidal immunosuppressive drugs in patients with lung disease and lung transplant recipients: American College of Chest Physicians evidence-based clinical practice guidelines.Chest, , 142 (5 ) ,e1S-e111S More Information
Baughman, Robert P; Meyer, Keith C; Nathanson, Ian; Angel, Luis; Bhorade, Sangeeta M; Chan, Kevin M; Culver, Daniel; Harrod, Christopher G; Hayney, Mary S; Highland, Kristen B; Limper, Andrew H; Patrick, Herbert; Strange, Charlie; Whelan, Timothy (2012. ) Executive summary: monitoring of nonsteroidal immunosuppressive drugs in patients with lung disease and lung transplant recipients: American College of Chest Physicians evidence-based clinical practice guidelines.Chest, , 142 (5 ) ,1284-1288 More Information
Baughman, R P; Drent, M; Culver, D A; Grutters, J C; Handa, T; Humbert, M; Judson, M A; Lower, E E; Mana, J; Pereira, C A; Prasse, A; Sulica, R; Valyere, D; Vucinic, V; Wells, A U (2012. ) Endpoints for clinical trials of sarcoidosis. Sarcoidosis, vasculitis, and diffuse lung diseases : official journal of WASOG, , 29 (2 ) ,90-8
Baughman, Robert P; Lower, Elyse E; Gibson, Kevin (2012. ) Pulmonary manifestations of sarcoidosis.Presse medicale (Paris, France : 1983), , 41 (6 Pt 2 ) ,e289-302 More Information
Baughman, Robert P; Weiss, Kenneth L; Golnik, Karl C (2012. ) Neuro-ophthalmic sarcoidosis.Eye and brain, , 4 ,13-25 More Information
Baughman, R P; Lower, E E; Ingledue, R; Kaufman, A H (2012. ) Management of ocular sarcoidosis. Sarcoidosis, vasculitis, and diffuse lung diseases : official journal of WASOG, , 29 (1 ) ,26-33
Lower, Elyse E; Baughman, Robert P; Kaufman, Adam H (2012. ) Rituximab for refractory granulomatous eye disease.Clinical ophthalmology (Auckland, N.Z.), , 6 ,1613-8 More Information
Baughman, Robert P; Nunes, Hilario (2012. ) Therapy for sarcoidosis: evidence-based recommendations.Expert review of clinical immunology, , 8 (1 ) ,95-103 More Information
Baughman, R P; Nagai, S; Balter, M; Costabel, U; Drent, M; du Bois, R; Grutters, J C; Judson, M A; Lambiri, I; Lower, E E; Muller-Quernheim, J; Prasse, A; Rizzato, G; Rottoli, P; Spagnolo, P; Teirstein, A (2011. ) Defining the clinical outcome status (COS) in sarcoidosis: results of WASOG Task Force. Sarcoidosis, vasculitis, and diffuse lung diseases : official journal of WASOG, , 28 (1 ) ,56-64
Baughman, Robert P; Culver, Daniel A; Judson, Marc A (2011. ) A concise review of pulmonary sarcoidosis.American journal of respiratory and critical care medicine, , 183 (5 ) ,573-81 More Information
Baughman, Robert P; Engel, Peter J; Taylor, Lisa; Lower, Elyse E (2010. ) Survival in sarcoidosis-associated pulmonary hypertension: the importance of hemodynamic evaluation.Chest, , 138 (5 ) ,1078-85 More Information
Baughman, Robert P; Lower, Elyse E; Kaufman, Adam H (2010. ) Ocular sarcoidosis.Seminars in respiratory and critical care medicine, , 31 (4 ) ,452-62 More Information
Baughman, Robert P; Culver, Daniel A; Costabel, Ulrich (2010. ) Sarcoidosis.Seminars in respiratory and critical care medicine, , 31 (4 ) ,373-4 More Information
Baughman, Robert P; Lower, Elyse E; Tami, Thomas (2010. ) Upper airway. 4: Sarcoidosis of the upper respiratory tract (SURT).Thorax, , 65 (2 ) ,181-6 More Information
Engel, Peter J; Baughman, Robert P (2009. ) Treatment of right ventricular dysfunction in pulmonary arterial hypertension: theoretical considerations.Medical hypotheses, , 73 (3 ) ,448-52 More Information
Baughman, Robert P; Shipley, Ralph; Desai, Sujal; Drent, Marjolein; Judson, Marc A; Costabel, Ulrich; du Bois, Roland M; Kavuru, Mani; Schlenker-Herceg, Rozsa; Flavin, Susan; Lo, Kim Hung; Barnathan, Elliot S (2009. ) Changes in chest roentgenogram of sarcoidosis patients during a clinical trial of infliximab therapy: comparison of different methods of evaluation.Chest, , 136 (2 ) ,526-535 More Information
Baughman, Robert P The use of carbapenems in the treatment of serious infections.Journal of intensive care medicine, , 24 (4 ) ,230-41 More Information
Baughman, R P; Judson, M A; Lower, E E; Highland, K; Kwon, S; Craft, N; Engel, P J (2009. ) Inhaled iloprost for sarcoidosis associated pulmonary hypertension. Sarcoidosis, vasculitis, and diffuse lung diseases : official journal of WASOG, , 26 (2 ) ,110-20
de Kleijn, W P E; Elfferich, M D P; De Vries, J; Jonker, G J; Lower, E E; Baughman, R P; King, T E; Drent, M (2009. ) Fatigue in sarcoidosis: American versus Dutch patients. Sarcoidosis, vasculitis, and diffuse lung diseases : official journal of WASOG, , 26 (2 ) ,92-7
Baughman, Robert P; Costabel, Ulrich; du Bois, Ronald M (2008. ) Treatment of sarcoidosis.Clinics in chest medicine, , 29 (3 ) ,533-48, ix-x More Information
Baughman, Robert P; Drent, Marjolein (2008. ) Preface. Sarcoidosis.Clinics in chest medicine, , 29 (3 ) ,xiii-xiv More Information
Lower, Elyse E; Harman, Stacy; Baughman, Robert P (2008. ) Double-blind, randomized trial of dexmethylphenidate hydrochloride for the treatment of sarcoidosis-associated fatigue.Chest, , 133 (5 ) ,1189-95 More Information
Baughman, Robert P; Judson, Marc A; Teirstein, Alvin; Lower, Elyse E; Lo, Kim; Schlenker-Herceg, Rozsa; Barnathan, Elliot S (2008. ) Chronic facial sarcoidosis including lupus pernio: clinical description and proposed scoring systems.American journal of clinical dermatology, , 9 (3 ) ,155-61 More Information
Baughman, Robert P (2007. ) Technical aspects of bronchoalveolar lavage: recommendations for a standard procedure.Seminars in respiratory and critical care medicine, , 28 (5 ) ,475-85 More Information
Baughman, Robert P; Lower, Elyse E (2007. ) Six-minute walk test in managing and monitoring sarcoidosis patients.Current opinion in pulmonary medicine, , 13 (5 ) ,439-44 More Information
Baughman, Robert P; Sparkman, Brian K; Lower, Elyse E (2007. ) Six-minute walk test and health status assessment in sarcoidosis.Chest, , 132 (1 ) ,207-13 More Information
Baughman, Robert P; Lower, Elyse E Evidence-based therapy for cutaneous sarcoidosis.Clinics in dermatology, , 25 (3 ) ,334-40 More Information
Baughman, Robert P Sarcoidosis.Clinics in dermatology, , 25 (3 ) ,231 More Information
Engel, Peter J; Baughman, Robert P; Menon, Santosh G; Kereiakes, Dean J; Taylor, Lisa; Scott, Mark (2007. ) Pulmonary hypertension in neurofibromatosis.The American journal of cardiology, , 99 (8 ) ,1177-8 More Information
Baughman, Robert P; Lower, Elyse E (2007. ) Novel therapies for sarcoidosis.Seminars in respiratory and critical care medicine, , 28 (1 ) ,128-33 More Information
Baughman, Robert P (2007. ) Pulmonary hypertension associated with sarcoidosis.Arthritis research & therapy, , 9 Suppl 2 ,S8 More Information
Baughman, Robert P; Drent, Marjolein; Kavuru, Mani; Judson, Marc A; Costabel, Ulrich; du Bois, Roland; Albera, Carlo; Brutsche, Martin; Davis, Gerald; Donohue, James F; Müller-Quernheim, Joachim; Schlenker-Herceg, Rozsa; Flavin, Susan; Lo, Kim Hung; Oemar, Barry; Barnathan, Elliot S (2006. ) Infliximab therapy in patients with chronic sarcoidosis and pulmonary involvement.American journal of respiratory and critical care medicine, , 174 (7 ) ,795-802 More Information
Baughman, Robert P; Engel, Peter J; Meyer, Cris A; Barrett, Amanda B; Lower, Elyse E (2006. ) Pulmonary hypertension in sarcoidosis. Sarcoidosis, vasculitis, and diffuse lung diseases : official journal of WASOG, , 23 (2 ) ,108-16
Baughman, R P; Judson, M A; Teirstein, A; Yeager, H; Rossman, M; Knatterud, G L; Thompson, B (2006. ) Presenting characteristics as predictors of duration of treatment in sarcoidosis.QJM : monthly journal of the Association of Physicians, , 99 (5 ) ,307-15 More Information
Bradley, Deborah A; Lower, Elyse E; Baughman, Robert P (2006. ) Diagnosis and management of spinal cord sarcoidosis. Sarcoidosis, vasculitis, and diffuse lung diseases : official journal of WASOG, , 23 (1 ) ,58-65
Baughman, R P; Glauser, M P (2005. ) Managing serious infections in the hospital: a new model.Clinical microbiology and infection : the official publication of the European Society of Clinical Microbiology and Infectious Diseases, , 11 Suppl 5 ,1-3 More Information
Baughman, Robert P; Lower, Elyse E; Bradley, Deborah A; Raymond, Lawrence A; Kaufman, Adam (2005. ) Etanercept for refractory ocular sarcoidosis: results of a double-blind randomized trial.Chest, , 128 (2 ) ,1062-47 More Information
Baughman, R P; Lower, E E (2005. ) Fungal infections as a complication of therapy for sarcoidosis.QJM : monthly journal of the Association of Physicians, , 98 (6 ) ,451-6 More Information
Baughman, Robert P (2005. ) Microbiologic diagnosis of ventilator-associated pneumonia.Clinics in chest medicine, , 26 (1 ) ,81-6 More Information
Baughman, Robert P (2005. ) Diagnosis of ventilator-associated pneumonia.Microbes and infection, , 7 (2 ) ,262-7 More Information
Baughman, R P; Bradley, D A; Lower, E E (2005. ) Infliximab in chronic ocular inflammation.International journal of clinical pharmacology and therapeutics, , 43 (1 ) ,7-11 More Information
Baughman, Robert P (2005. ) Considerations in the choice and administration of agents for empiric antimicrobial therapy. Surgical infections, , 6 Suppl 2 ,S-71-82
Engel, Peter J; Baughman, Robert; Johnson, Heide; Kereikes, Dean J (2004. ) Reversible pulmonary hypertension in a patient treated with protacyclin. The Journal of invasive cardiology, , 16 (11 ) ,660-2
Baughman, Robert P (2004. ) Pulmonary sarcoidosis.Clinics in chest medicine, , 25 (3 ) ,521-30, vi More Information
Baughman, Robert P; Lower, Elyse E (2004. ) Leflunomide for chronic sarcoidosis.Sarcoidosis, vasculitis, and diffuse lung diseases : official journal of WASOG, , 21 (1 ) ,43-8 More Information
Baughman, Robert P; Lower, Elyse E (2004. ) Newer therapies for cutaneous sarcoidosis: the role of thalidomide and other agents.American journal of clinical dermatology, , 5 (6 ) ,385-94 More Information
Baughman, Robert P (2003. ) Diagnosis of ventilator-associated pneumonia.Current opinion in critical care, , 9 (5 ) ,397-402 More Information
Baughman, Robert P; Kerr, Marie A Ventilator-associated pneumonia patients who do not reduce bacteria from the lungs have a worse prognosis.Journal of intensive care medicine, , 18 (5 ) ,269-74 More Information
Baughman, Robert P (2003. ) Nonbronchoscopic evaluation of ventilator-associated pneumonia. Seminars in respiratory infections, , 18 (2 ) ,95-102
Baughman, Robert P; Lower, Elyse E; du Bois, Roland M (2003. ) Sarcoidosis.Lancet (London, England), , 361 (9363 ) ,1111-8 More Information
Baughman, Robert P; Koehler, Allison; Bejarano, Pablo A; Lower, Elyse E; Weber, Fredrick L (2003. ) Role of liver function tests in detecting methotrexate-induced liver damage in sarcoidosis.Archives of internal medicine, , 163 (5 ) ,615-20 More Information
Baughman, Robert P; Iannuzzi, Michael (2003. ) Tumour necrosis factor in sarcoidosis and its potential for targeted therapy.BioDrugs : clinical immunotherapeutics, biopharmaceuticals and gene therapy, , 17 (6 ) ,425-31 More Information
Baughman, R P; Lynch, J P (2003. ) Difficult treatment issues in sarcoidosis.Journal of internal medicine, , 253 (1 ) ,41-5 More Information
Baughman, Robert P; Lower, Elyse E (2002. ) Therapy for extrapulmonary sarcoidosis.Seminars in respiratory and critical care medicine, , 23 (6 ) ,589-96 More Information
Bradley, Deborah; Baughman, Robert P; Raymond, Lawrence; Kaufman, Adam H (2002. ) Ocular manifestations of sarcoidosis.Seminars in respiratory and critical care medicine, , 23 (6 ) ,543-8 More Information
Baughman, Robert P (2002. ) Extrapulmonary sarcoidosis.Seminars in respiratory and critical care medicine, , 23 (6 ) ,503 More Information
Baughman, Robert P (2002. ) Antibiotic resistance in the intensive care unit.Current opinion in critical care, , 8 (5 ) ,430-4 More Information
Baughman, Robert P; Iannuzzi, Michael C; Lower, Elyse E; Moller, David R; Balkissoon, Ronald C; Winget, Donna B; Judson, Marc A (2002. ) Use of fluticasone in acute symptomatic pulmonary sarcoidosis. Sarcoidosis, vasculitis, and diffuse lung diseases : official journal of WASOG, , 19 (3 ) ,198-204
Baughman, Robert P; Lower, Elyse E (2002. ) Can persistent tumor necrosis factor release lead to refractory sarcoidosis? .Sarcoidosis, vasculitis, and diffuse lung diseases : official journal of WASOG, , 19 (3 ) ,164-6
Baughman, Robert P (2002. ) Therapeutic options for sarcoidosis: new and old.Current opinion in pulmonary medicine, , 8 (5 ) ,464-9 More Information
Baughman, Robert P; Judson, Marc A; Teirstein, Alvin S; Moller, David R; Lower, Elyse E (2002. ) Thalidomide for chronic sarcoidosis.Chest, , 122 (1 ) ,227-32 More Information
Baughman, Robert P; Henderson, Rogene F; Whitsett, Jeffrey; Gunther, Karen L; Keeton, Deborah A; Waide, James J; Zaccardelli, David S; Pattishall, Edward N; Rashkin, Mitchell C (2002. ) Surfactant replacement for ventilator-associated pneumonia: a preliminary report.Respiration; international review of thoracic diseases, , 69 (1 ) ,57-62 More Information
Baughman, R P; Teirstein, A S; Judson, M A; Rossman, M D; Yeager, H; Bresnitz, E A; DePalo, L; Hunninghake, G; Iannuzzi, M C; Johns, C J; McLennan, G; Moller, D R; Newman, L S; Rabin, D L; Rose, C; Rybicki, B; Weinberger, S E; Terrin, M L; Knatterud, G L; Cherniak, R (2001. ) Clinical characteristics of patients in a case control study of sarcoidosis.American journal of respiratory and critical care medicine, , 164 (10 Pt 1 ) ,1885-9 More Information
Lower, E E; Hawkins, H H; Baughman, R P (2001. ) Breast disease in sarcoidosis. Sarcoidosis, vasculitis, and diffuse lung diseases : official journal of WASOG, , 18 (3 ) ,301-6
Baughman, R P; Alabi, F O (2001. ) Nonsteroidal therapy for idiopathic pulmonary fibrosis.Current opinion in pulmonary medicine, , 7 (5 ) ,309-13 More Information
Amin, R S; Wert, S E; Baughman, R P; Tomashefski, J F; Nogee, L M; Brody, A S; Hull, W M; Whitsett, J A (2001. ) Surfactant protein deficiency in familial interstitial lung disease.The Journal of pediatrics, , 139 (1 ) ,85-92 More Information
Baughman, R P; Drent, M (2001. ) Role of bronchoalveolar lavage in interstitial lung disease.Clinics in chest medicine, , 22 (2 ) ,331-41 More Information
Baughman, R P; Ohmichi, M; Lower, E E (2001. ) Combination therapy for sarcoidosis. Sarcoidosis, vasculitis, and diffuse lung diseases : official journal of WASOG, , 18 (2 ) ,133-7
Baughman, R P; Lower, E E (2001. ) Infliximab for refractory sarcoidosis. Sarcoidosis, vasculitis, and diffuse lung diseases : official journal of WASOG, , 18 (1 ) ,70-4
Baughman, R P; Spencer, R E; Kleykamp, B O; Rashkin, M C; Douthit, M M (2000. ) Ventilator associated pneumonia: quality of nonbronchoscopic bronchoalveolar lavage sample affects diagnostic yield.The European respiratory journal, , 16 (6 ) ,1152-7 More Information
Dohn, M N; White, M L; Vigdorth, E M; Ralph Buncher, C; Hertzberg, V S; Baughman, R P; George Smulian, A; Walzer, P D (2000. ) Geographic clustering of Pneumocystis carinii pneumonia in patients with HIV infection.American journal of respiratory and critical care medicine, , 162 (5 ) ,1617-21 More Information
Zeitlin, J F; Tami, T A; Baughman, R; Winget, D Nasal and sinus manifestations of sarcoidosis.American journal of rhinology, , 14 (3 ) ,157-61 More Information
Baughman, R P (2000. ) Protected-specimen brush technique in the diagnosis of ventilator-associated pneumonia.Chest, , 117 (4 Suppl 2 ) ,203S-206S More Information
Baughman, R P; Winget, D B; Lower, E E (2000. ) Methotrexate is steroid sparing in acute sarcoidosis: results of a double blind, randomized trial. Sarcoidosis, vasculitis, and diffuse lung diseases : official journal of WASOG, , 17 (1 ) ,60-6
Baughman, R P; Pina, E (2000. ) Infections in acute exacerbation of chronic bronchitis: what are they and how do we know?.Seminars in respiratory and critical care medicine, , 21 (2 ) ,87-96 More Information
Kaneshiro, E S; Amit, Z; Chandra, J; Baughman, R P; Contini, C; Lundgren, B (1999. ) Sterols of Pneumocystis carinii hominis organisms isolated from human lungs.Clinical and diagnostic laboratory immunology, , 6 (6 ) ,970-6 More Information
Chandra, J; Amit, Z; Baughman, R P; Kleykamp, B; Kaneshiro, E S Pneumocystis infection is correlated with a reduction of the total sterol content of human bronchoalveolar lavage fluid. The Journal of eukaryotic microbiology, , 46 (5 ) ,146S-148S
Baughman, R P; Lower, E E (1999. ) A clinical approach to the use of methotrexate for sarcoidosis.Thorax, , 54 (8 ) ,742-6 More Information
Baughman, R P; Pina, E M (1999. ) Role of bronchoscopy in lung cancer research.Clinics in chest medicine, , 20 (1 ) ,191-9 More Information
Baughman, R P; Lower, E E; Miller, M A; Bejarano, P A; Heffelfinger, S C (1999. ) Overexpression of transforming growth factor-alpha and epidermal growth factor-receptor in idiopathic pulmonary fibrosis. Sarcoidosis, vasculitis, and diffuse lung diseases : official journal of WASOG, , 16 (1 ) ,57-61
Baughman, R P; Tapson, V; McIvor, A (1999. ) The diagnosis and treatment challenges in nosocomial pneumonia.Diagnostic microbiology and infectious disease, , 33 (2 ) ,131-9 More Information
Baughman, R P (1999. ) The lung in the immunocompromised patient. Infectious complications Part 1.Respiration; international review of thoracic diseases, , 66 (2 ) ,95-109 More Information
Harlamert, H A; Mira, J; Bejarano, P A; Baughman, R P; Miller, M A; Whitsett, J A; Yassin, R Thyroid transcription factor-1 and cytokeratins 7 and 20 in pulmonary and breast carcinoma.Acta cytologica, , 42 (6 ) ,1382-8 More Information
Baughman, R P (1998. ) Methotrexate for sarcoidosis. Sarcoidosis, vasculitis, and diffuse lung diseases : official journal of WASOG, , 15 (2 ) ,147-9
Baughman, R P; Sharma, O P; Lynch, J P (1998. ) Sarcoidosis: is therapy effective? .Seminars in respiratory infections, , 13 (3 ) ,255-73
Baughman, R P; Conrado, C E (1998. ) Diagnosis of lower respiratory tract infections: what we have and what would be nice.Chest, , 113 (3 Suppl ) ,219S-223S More Information
Baughman, R P; Gunther, K L; Buchsbaum, J A; Lower, E E Prevalence of digital clubbing in bronchogenic carcinoma by a new digital index. Clinical and experimental rheumatology, , 16 (1 ) ,21-6
Baughman, R P; Liming, J D (1998. ) Diagnostic strategies in Pneumocystis carinii pneumonia.Frontiers in bioscience : a journal and virtual library, , 3 ,e1-12 More Information
Baughman, R P; Lower, E E (1997. ) Steroid-sparing alternative treatments for sarcoidosis.Clinics in chest medicine, , 18 (4 ) ,853-64 More Information
Lower, E E; Broderick, J P; Brott, T G; Baughman, R P (1997. ) Diagnosis and management of neurological sarcoidosis. Archives of internal medicine, , 157 (16 ) ,1864-8
Baughman, R P; Winget, D B; Bowen, E H; Lower, E E (1997. ) Predicting respiratory failure in sarcoidosis patients. Sarcoidosis, vasculitis, and diffuse lung diseases : official journal of WASOG, , 14 (2 ) ,154-8
Baughman, R P; Lower, E E (1997. ) Alternatives to corticosteroids in the treatment of sarcoidosis. Sarcoidosis, vasculitis, and diffuse lung diseases : official journal of WASOG, , 14 (2 ) ,121-30
Baughman, R P; Keeton, D A; Perez, C; Wilmott, R W (1997. ) Use of bronchoalveolar lavage semiquantitative cultures in cystic fibrosis.American journal of respiratory and critical care medicine, , 156 (1 ) ,286-91 More Information
Baughman, R P; Keely, S P; Dohn, M N; Stringer, J R (1997. ) The use of genetic markers to characterize transmission of Pneumocystis carinii.AIDS patient care and STDs, , 11 (3 ) ,131-8 More Information
Turner, G A; Lower, E E; Corser, B C; Gunther, K L; Baughman, R P (1997. ) Sleep apnea in sarcoidosis. Sarcoidosis, vasculitis, and diffuse lung diseases : official journal of WASOG, , 14 (1 ) ,61-4
Baughman, R P; Fernandez, M (1996. ) Radionuclide imaging in interstitial lung disease.Current opinion in pulmonary medicine, , 2 (5 ) ,376-9 More Information
Keely, S P; Baughman, R P; Smulian, A G; Dohn, M N; Stringer, J R (1996. ) Source of Pneumocystis carinii in recurrent episodes of pneumonia in AIDS patients.AIDS (London, England), , 10 (8 ) ,881-8 More Information
Baughman, R P; Gunther, K L; Rashkin, M C; Keeton, D A; Pattishall, E N (1996. ) Changes in the inflammatory response of the lung during acute respiratory distress syndrome: prognostic indicators.American journal of respiratory and critical care medicine, , 154 (1 ) ,76-81 More Information
Bejarano, P A; Baughman, R P; Biddinger, P W; Miller, M A; Fenoglio-Preiser, C; al-Kafaji, B; Di Lauro, R; Whitsett, J A (1996. ) Surfactant proteins and thyroid transcription factor-1 in pulmonary and breast carcinomas. Modern pathology : an official journal of the United States and Canadian Academy of Pathology, Inc, , 9 (4 ) ,445-52
Lemert, C M; Baughman, R P; Hayner, C E; Nestok, B R Relationship between cytomegalovirus cells and survival in acquired immunodeficiency syndrome patients.Acta cytologica, , 40 (2 ) ,205-10 More Information
Keely, S P; Stringer, J R; Baughman, R P; Linke, M J; Walzer, P D; Smulian, A G (1995. ) Genetic variation among Pneumocystis carinii hominis isolates in recurrent pneumocystosis.The Journal of infectious diseases, , 172 (2 ) ,595-8 More Information
Lower, E E; Baughman, R P (1995. ) Prolonged use of methotrexate for sarcoidosis. Archives of internal medicine, , 155 (8 ) ,846-51
Sternberg, R I; Whitsett, J A; Hull, W M; Baughman, R P (1995. ) Pneumocystis carinii alters surfactant protein A concentrations in bronchoalveolar lavage fluid. The Journal of laboratory and clinical medicine, , 125 (4 ) ,462-9
Hayner, C E; Baughman, R P; Linnemann, C C; Dohn, M N (1995. ) The relationship between cytomegalovirus retrieved by bronchoalveolar lavage and mortality in patients with HIV.Chest, , 107 (3 ) ,735-40 More Information
Baughman, R P; Dohn, M N; Frame, P T (1994. ) The continuing utility of bronchoalveolar lavage to diagnose opportunistic infection in AIDS patients.The American journal of medicine, , 97 (6 ) ,515-22 More Information
Smulian, A G; Linke, M J; Cushion, M T; Baughman, R P; Frame, P T; Dohn, M N; White, M L; Walzer, P D (1994. ) Analysis of Pneumocystis carinii organism burden, viability and antigens in bronchoalveolar lavage fluid in AIDS patients with pneumocystosis: correlation with disease severity.AIDS (London, England), , 8 (11 ) ,1555-62 More Information
Keely, S; Pai, H J; Baughman, R; Sidman, C; Sunkin, S M; Stringer, J R; Stringer, S L Pneumocystis species inferred from analysis of multiple genes. The Journal of eukaryotic microbiology, , 41 (5 ) ,94S
Connolly, M G; Baughman, R P; Dohn, M N; Linnemann, C C (1994. ) Recovery of viruses other than cytomegalovirus from bronchoalveolar lavage fluid.Chest, , 105 (6 ) ,1775-81 More Information
Baughman, R P; DeSante, K A; Lanier, T L; Conforti, P M; Sides, G D (1994. ) The penetration of dirithromycin into bronchoalveolar lavage fluid and alveolar macrophages.The Journal of antimicrobial chemotherapy, , 33 (5 ) ,1045-50 More Information
O'Brien, G M; Baughman, R P; Broderick, J P; Arnold, L; Lower, E E (1994. ) Paranoid psychosis due to neurosarcoidosis. Sarcoidosis, , 11 (1 ) ,34-6
Connolly, M G; Baughman, R P; Dohn, M N (1993. ) Mycobacterium kansasii presenting as an endobronchial lesion.The American review of respiratory disease, , 148 (5 ) ,1405-7 More Information
Stringer, J R; Stringer, S L; Zhang, J; Baughman, R; Smulian, A G; Cushion, M T Molecular genetic distinction of Pneumocystis carinii from rats and humans.The Journal of eukaryotic microbiology, , 40 (6 ) ,733-41 More Information
Sternberg, R I; Baughman, R P; Dohn, M N; First, M R (1993. ) Utility of bronchoalveolar lavage in assessing pneumonia in immunosuppressed renal transplant recipients.The American journal of medicine, , 95 (4 ) ,358-64 More Information
Baughman, R P; Lower, E E; Flessa, H C; Tollerud, D J (1993. ) Thrombocytopenia in the intensive care unit.Chest, , 104 (4 ) ,1243-7 More Information
Baughman, R P; Sternberg, R I; Hull, W; Buchsbaum, J A; Whitsett, J (1993. ) Decreased surfactant protein A in patients with bacterial pneumonia.The American review of respiratory disease, , 147 (3 ) ,653-7 More Information
Baughman, R P; Dohn, M N; Shipley, R; Buchsbaum, J A; Frame, P T (1993. ) Increased Pneumocystis carinii recovery from the upper lobes in Pneumocystis pneumonia. The effect of aerosol pentamidine prophylaxis.Chest, , 103 (2 ) ,426-32 More Information
Dohn, M N; Baughman, R P; Vigdorth, E M; Frame, D L (1992. ) Equal survival rates for first, second, and third episodes of Pneumocystis carinii pneumonia in patients with acquired immunodeficiency syndrome.Archives of internal medicine, , 152 (12 ) ,2465-70 More Information
Baughman, R P; Lower, E E (1992. ) Use of intermittent, intravenous cyclophosphamide for idiopathic pulmonary fibrosis.Chest, , 102 (4 ) ,1090-4 More Information
Lower, E E; Baughman, R P (1992. ) Pulmonary lymphangitic metastasis from breast cancer. Lymphocytic alveolitis is associated with favorable prognosis.Chest, , 102 (4 ) ,1113-7 More Information
Baughman, R P; Rhodes, J C; Dohn, M N; Henderson, H; Frame, P T (1992. ) Detection of cryptococcal antigen in bronchoalveolar lavage fluid: a prospective study of diagnostic utility.The American review of respiratory disease, , 145 (5 ) ,1226-9 More Information
Dohn, M N; Frame, P T; Baughman, R P; Lafon, S W; Smulian, A G; Caldwell, P; Rogers, M D Open-label efficacy and safety trial of 42 days of 566C80 for Pneumocystis carinii pneumonia in AIDS patients. The Journal of protozoology, , 38 (6 ) ,220S-221S
Baughman, R P; Dohn, M N; Frame, P T Generalized immune response to Pneumocystis carinii infection in the lung. The Journal of protozoology, , 38 (6 ) ,187S-188S
Baughman, R P; Lower, E E (1991. ) An inhibitor of tumor necrosis factor found in pleural effusions. The Journal of laboratory and clinical medicine, , 118 (4 ) ,326-31
Baughman, R P; Shipley, R T; Loudon, R G; Lower, E E (1991. ) Crackles in interstitial lung disease. Comparison of sarcoidosis and fibrosing alveolitis.Chest, , 100 (1 ) ,96-101 More Information
Colangelo, G; Baughman, R P; Dohn, M N; Frame, P T (1991. ) Follow-up bronchoalveolar lavage in AIDS patients with Pneumocystis carinii pneumonia. Pneumocystis carinii burden predicts early relapse.The American review of respiratory disease, , 143 (5 Pt 1 ) ,1067-71 More Information
Baughman, R P; Dohn, M N; Loudon, R G; Frame, P T (1991. ) Bronchoscopy with bronchoalveolar lavage in tuberculosis and fungal infections.Chest, , 99 (1 ) ,92-7 More Information
Baughman, R P; Lower, E E (1990. ) The effect of corticosteroid or methotrexate therapy on lung lymphocytes and macrophages in sarcoidosis.The American review of respiratory disease, , 142 (6 Pt 1 ) ,1268-71 More Information
Baughman, R P; Strohofer, S; Colangelo, G; Frame, P T (1990. ) Semiquantitative technique for estimating Pneumocystis carinii burden in the lung.Journal of clinical microbiology, , 28 (6 ) ,1425-7 More Information
Miles, P R; Baughman, R P; Linnemann, C C (1990. ) Cytomegalovirus in the bronchoalveolar lavage fluid of patients with AIDS.Chest, , 97 (5 ) ,1072-6 More Information
Lower, E E; Baughman, R P (1990. ) The use of low dose methotrexate in refractory sarcoidosis.The American journal of the medical sciences, , 299 (3 ) ,153-7 More Information
Lower, E E; Baughman, R P (1990. ) The effect of cancer and chemotherapy on monocyte function. Journal of clinical & laboratory immunology, , 31 (3 ) ,121-5
Gerson, M C; Hurst, J M; Hertzberg, V S; Baughman, R; Rouan, G W; Ellis, K (1990. ) Prediction of cardiac and pulmonary complications related to elective abdominal and noncardiac thoracic surgery in geriatric patients.The American journal of medicine, , 88 (2 ) ,101-7 More Information
Guerra, L F; Baughman, R P (1990. ) Use of bronchoalveolar lavage to diagnose bacterial pneumonia in mechanically ventilated patients.Critical care medicine, , 18 (2 ) ,169-73 More Information
Baughman, R P; Strohofer, S A; Buchsbaum, J; Lower, E E (1990. ) Release of tumor necrosis factor by alveolar macrophages of patients with sarcoidosis. The Journal of laboratory and clinical medicine, , 115 (1 ) ,36-42
Baughman, R P; Doers, J; Lower, E E; Buchsbaum, J (1989. ) Isolation of functionally active pleural macrophages. Journal of clinical & laboratory immunology, , 30 (3 ) ,147-51
Fara, E F; Baughman, R P (1989. ) A study of capillary morphology in the digits of patients with acquired clubbing.The American review of respiratory disease, , 140 (4 ) ,1063-6 More Information
Baughman, R P; Strohofer, S S; Clinton, B A; Nickol, A D; Frame, P T (1989. ) The use of an indirect fluorescent antibody test for detecting Pneumocystis carinii. Archives of pathology & laboratory medicine, , 113 (9 ) ,1062-5
Wong, B; Baughman, R P; Brauer, K L (1989. ) Levels of the Candida metabolite D-arabinitol in sera of steroid-treated and untreated patients with sarcoidosis.Journal of clinical microbiology, , 27 (8 ) ,1859-62 More Information
Linnemann, C C; Baughman, R P; Frame, P T; Floyd, R (1989. ) Recovery of human immunodeficiency virus and detection of p24 antigen in bronchoalveolar lavage fluid from adult patients with AIDS.Chest, , 96 (1 ) ,64-7 More Information
Baughman, R P; Loudon, R G (1989. ) Stridor: differentiation from asthma or upper airway noise.The American review of respiratory disease, , 139 (6 ) ,1407-9 More Information
Tollerud, D J; Wesseler, T A; Kim, C K; Baughman, R P (1989. ) Use of a rapid differential stain for identifying Pneumocystis carinii in bronchoalveolar lavage fluid. Diagnostic efficacy in patients with AIDS.Chest, , 95 (3 ) ,494-7 More Information
Baughman, R P; Strohofer, S (1989. ) Lung derived surface active material (SAM) inhibits natural killer cell tumor cytotoxicity. Journal of clinical & laboratory immunology, , 28 (2 ) ,51-4
Baughman, R P (1988. ) Sarcoidosis. Usual and unusual manifestations.Chest, , 94 (1 ) ,165-70 More Information
Baughman, R P; Lower, E E; Pierson, G; Strohofer, S (1988. ) Spontaneous hydrogen peroxide release from alveolar macrophages of patients with active sarcoidosis: comparison with cigarette smokers. The Journal of laboratory and clinical medicine, , 111 (4 ) ,399-404
Lower, E E; Strohofer, S; Baughman, R P (1988. ) Bleomycin causes alveolar macrophages from cigarette smokers to release hydrogen peroxide.The American journal of the medical sciences, , 295 (3 ) ,193-7 More Information
Lower, E E; Smith, J T; Martelo, O J; Baughman, R P (1988. ) The anemia of sarcoidosis. Sarcoidosis, , 5 (1 ) ,51-5
Baughman, R P; Loudon, R G (1988. ) The utility of a long-acting sympathomimetic agent, procaterol, for nocturnal asthma.Chest, , 93 (2 ) ,285-8 More Information
Ploysongsang, Y; Baughman, R P; Loudon, R G; Rashkin, M C (1988. ) Factors influencing the production of wheezes during expiratory maneuvers in normal subjects.Respiration; international review of thoracic diseases, , 54 (1 ) ,50-60 More Information
Baughman, R P; Shipley, R; Eisentrout, C E (1987. ) Predictive value of gallium scan, angiotensin-converting enzyme level, and bronchoalveolar lavage in two-year follow-up of pulmonary sarcoidosis.Lung, , 165 (6 ) ,371-7 More Information
Alpha Omega Alpha - Case-Western Reserve
Richard W. Vilter Faculty Teaching Award 1986 and 1991
1999 -2005 Marquis Who's Who in America
2002 -2008 Best Doctors in America
Handbook,Immunity,Biomarker,Sarcoidosis,Case History,Human Subject,Clinical Trial,Data Collection,Family Genetics,Information System,Pathologic Process,Disease Proneness Risk,Patient Care Management,Longitudinal Human Study,Tissue Resource Registry
Academic - University of Cincinnat Medical Center- Homes, Room 1001
PO Box 670565
Cincinnati  Ohio, 45267-0565
Phone: 513-584-5224
Fax: 513-584-5110
Bob.Baughman@uc.edu