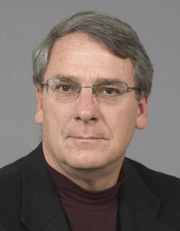 Steven C Beck
Professor Emeritus
Teachers College
600XB
CECH Criminal Justice - 0389
Professor Beck earned his Master Degree in Public Administration from the University of Cincinnati. Prior to teaching at UC, he spent 13 years working for a local police department. The work included patrol, criminal investigation, and then supervision. He has been on the faculty at UC for 18 years and specializes in teaching criminal justice with an emphasis on investigations, family violence, police supervision and management from a systems perspective. He is actively involved with police departments in the region.
Peer Reviewed Publications
V,Beck; Ramsey,R.J.; Lipps,T.R.; Travis,L.F. (2006. ) Juvenile diversion: an outcome study of the Hamilton county, Ohio unofficial juvenile community courts .Juvenile and Family Court Journal, , 57 ,1-10
Invited Presentations
Travis, L.F.; Beck, S.V. (2002. ) Sex Offender Notification and Crime Prevention .Midwest Criminal Justice Association, Chicago, IL.