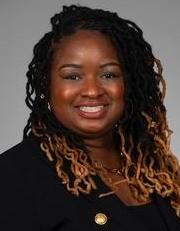 Kelli Beecher
Instructor - Clin
DNP, APRN, FNP-BC
University of Cincinnati's College of Nursing
3110 Vine Street
Cincinnati, Ohio 45221
Phone 513-558-5377
Email beechekb@ucmail.uc.edu
Professor Kelli Beecher, DNP, APRN, FNP-BC is a nursing instructor within the University of Cincinnati's College of Nursing, where she also earned a Doctor of Nursing Practice in UC's BSN to DNP program. Her specialty was Family Nurse Practitioner and received a Nurse Educator certificate. She currently teaches sophomore nursing students, introducing them to the nursing profession, in the Fundamentals and Advanced Fundamentals of Nursing lecture, lab, and clinical courses. Within the College of Nursing, Dr. Beecher is a member of the Committee for Equity and Inclusive Excellence, which serves to increase educational opportunities and improve the collegiate experience for minority students, staff, and faculty. Professor Beecher has also served as a MMI and essay rater/reviewer and sophomore admissions essay reviewer for prospective BSN students within the CON. She is a certified and licensed Family Nurse Practitioner (FNP) in the state of Ohio and currently works with Matrix Medical Network, performing in-home health assessments. During her free time, she enjoys spending time with her little sister, as a part of the Big Brothers Big Sisters of Greater Cincinnati mentoring program and working with multiple organizations to increase diversity and equity in the nursing profession.
Doctor of Nursing Practice: University of Cincinnati Cincinnati, OH, 2021 (Family Nurse Practitioner; Nurse Education)
Bachelor of Science-Nursing: Northern Kentucky University Highland Heights, KY, 2015 (BSN)
Bachelor of Science- Medical Technology: Tennessee State University Nashville, TN, 2007 (Medical Technology)
Research and Practice Interests
I have a strong interest in increasing diversity within the nursing profession. One way this can be achieved is through mentorship, pairing minority/underrepresented students with minority/underrepresented nursing professionals. These professionals can help guide and encourage students throughout their matriculation through nursing school and also once they enter the nursing profession.
Positions and Work Experience
03-2022 -To Present Nurse Practitioner, Conducts adult/geriatric assessments; Gathers medical history, assesses medication adherence, and observes patients' social environments and determines risk factors; Collaborates with primary care physician; Works collaboratively with physicians, case managers, social workers, family members, key caregivers and any appropriate ancillary medical personnel as needed; Performs in-home laboratory testing and screening. , Matrix Medical Network, Cincinnati, OH
08-2021 -To Present Instructor, Delivers instruction in didactic and lab setting; Plans, evaluates, and revises curricula, course content, and course materials and methods of instruction; Supervises, evaluates, and mentors students in the classroom and lab; Prepares course materials, such as syllabi, exams, in-class quiz, and lab assignments; Coordinates lab and clinical student experiences. , University of Cincinnati, Cincinnati, OH
06-2017 -06-2021 Registered Nurse-Endoscopy, Administered oral, intramuscular and IV medications to patients and monitored responses; Provided technical assistance to doctors; Prepared patients for specific endoscopic procedures and monitored and recorded patient condition, vital signs, recovery progress and medication side effects. , University of Cincinnati Medical Center, Cincinnati, OH
02-2016 -06-2017 Registered Nurse- Neurology, Performed therapeutic nursing care interventions for patients with neurosurgical and neurological injuries, including stroke, brain hemorrhage, trauma, and tumors; Maintained strict patient data procedures to comply with HIPAA laws and prevent information breaches; Delivered quality patient care from admission to discharge through direct supervision of all nursing and ancillary staff., University of Cincinnati Medical Center, Cincinnati, OH
Big Brothers Big Sisters of Greater Cincinnati Mentor Type:Community Service Level:Prof. Org. 10-2021 -To Present
-NBSN-2001C FUNDAMENTALS Level:Undergraduate
-NBSN-2002C ADV FUNDAMENTALS Level:Undergraduate
-NBSN-2001C FUNDAMENTALS Level:Undergraduate
-NBSN-2001C FUNDAMENTALS Level:Undergraduate
-NBSN-2002C ADV FUNDAMENTALS Level:Undergraduate
Academic - University of Cincinnati's College of Nursing
3110 Vine Street
Cincinnati  Ohio, 45221
Phone: 513-558-5377
beechekb@ucmail.uc.edu