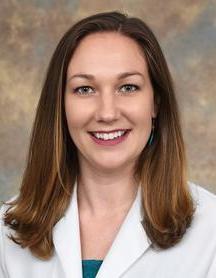 Erica Lynn Birkley , PhD
Associate Professor of Clinical
Master's Degree: University of Kentucky Lexington, KY, 2012 (Clinical Psychology)
Doctoral Degree: Purdue University West Lafayette, IN, 2015 (Clinical Psychology)
Internship: VA Medical Center Cincinnati, OH, 2015
Doctoral Fellowship: Homeless Veterans VA Medical Center Cincinnati, OH, 2016 (Psychology Trauma Treatment)
Mood Disorders
Psychology
Anger
Sleep Arousal Disorders
Traumatic Stress Disorders
Psychology-Clinical
Peer Reviewed Publications
Birkley, E. L., Eckhardt, C. I., & Dykstra, R. (2016. ) Posttraumatic stress disorder symptoms, intimate partner violence and relationship functioning: A meta-analytic review.Journal of Traumatic Stress, , (5 ) ,397 More Information
Gardner, F. L., Moore, Z. E., Birkley, E.L., & Eckhardt, C. I. (2016. ) History, comparative outcomes, and future directions for intimate partner violence intervention programs. .the Behavior Therapist, , 39 (5 ) ,168
Birkley, E. L., & Schumm, J. A. (2016. ) Posttraumatic stress disorder, aggressive behavior, and anger: Recent findings and treatment recommendations. .Current Treatment Options in Psychiatry, , 3 ,48
Birkley, E. L., & Eckhardt, C. I. (2015. ) Anger, hostility, internalizing negative emotions, and intimate partner violence perpetration: A meta-analytic review. .Clinical Psychology Review, , 30 ,40
Symposium
Schumm, J., Birkley, E., Chard, K., Eckhardt, C. (10-2016. ) Anger, Hostility, and Aggression among US Veterans Receiving Residential PTSD Treatment .Dallas, TX.
Birkley, E. L., Pukay-Martin, N. D., Fredman, S. J., Vorstenbosch, V., Macdonald, A., & (11-2015. ) Trait anger and depression moderate treatment outcomes for cognitive behavioral conjoint therapy for PTSD .Chicago, IL.
Birkley, E. L., Dykstra, R., Hennessey, C. M., & Eckhardt, C. I. (11-2014. ) Posttraumatic Stress Disorder Symptoms, Intimate Partner Violence and Relationship Functioning: A Meta-Analytic Review. .Philadelphia, PA.
UC Department of Psychiatry and Behavioral Neuroscience
260 Stetson St., Suite 3200
Cincinnati  Ohio, 45267
Phone: 513-558-7700

UC Stress Center
260 Stetson St., Suite 2300
Cincinnati  Ohio, 45296
Phone: 5135585872