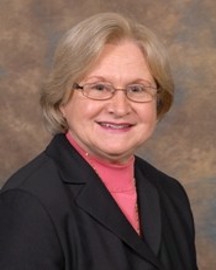 Linda P Bodie
Volunteer Associate Professor
Director, Substance Dependence Program, Cincinnati VA Medical Center Associate Professor of Clinical Psychiatry
Stetson Building
260 Stetson Street
Cincinnati, Ohio 45219
Phone 513-558-7700
Email linda.bodie@uc.edu
DR. LINDA BODIE joined the department in 1999 as an Assistant Professor of Clinical Psychiatry.

Dr. Bodie is the Program Director of the Cincinnati VAMC Substance Dependence Program which serves as a major clinical and teaching site for the department's Addiction Sciences Division. The Substance Dependence Program includes Inpatient and Outpatient Detoxification, Residential and Outpatient Rehabilitation, Dual Diagnosis, Opiate Substitution, Nicotine Dependence, Substance Abuse/PTSD and Buprenorphine Treatment Clinic. This program is the 11th largest substance abuse program in the national VHA system, serving over 2,500 veterans a year.

Dr. Bodie is the Associate Director for Clinical Operations in the Addiction Sciences Division in the department. She serves on the steering committees of the department and the Lindner Center of HOPE's Opiate Addiction Recovery Services.

Dr. Bodie received her Psy.D. at Nova Southeastern University in 1990 and is an Ohio licensed psychologist. She is a Certified Chemical Dependency Counselor III-E through the Ohio Department of Alcohol and Drug Addiction Services.

Doctoral Degree: Nova Southeastern University 1990 (Doctor of Psychology )
Certification: Ohio Department of Alcohol and Drug Addiction Services (Chemical Dependency Counselor III-E)
Academic - Stetson Building
Cincinnati  Ohio, 45219
Phone: 513-558-7700
linda.bodie@uc.edu