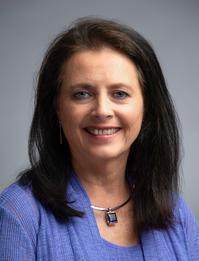 Jill Martin Boone , Pharm.D.
Professor - Clin
Director of Interprofessional Education
Interim Co-Curricular Director
Clinical Professor
Kowalewski Hall
391
Pharmacy College of Pharmacy - 0004
Jill E. Martin Boone is Professor of Pharmacy Practice at the James L. Winkle College of Pharmacy, University of Cincinnati with a recent focus on chronic pain management and practice based outcomes research.  Prior to her current role, Dr. Boone practiced in both inpatient and ambulatory clinical pharmacy practice in transplantation and served as the Director of Transplant Outcomes at the University Hospital where she has extensive involvement in outcomes management, assessing resource utilization, and quality of life measurements for over 15 years.   She has been active on many local, state, national, and international committees addressing pharmacy, quality and outcomes issues.  She has been recognized for sustained contributions to hospital pharmacy practice with the Ohio Society of Health-System Pharmacists Walter A. Frazier Award.  Dr. Boone is Past President of the American Society of Health-System Pharmacists, Past Co-Chair of the International Pharmaceutical Federation Working Group on Collaborative Practice, and currently FIPeD Domain Co-Lead for Interprofessional Education.
Research and Practice Interests
Transplantation and pharmacoeconomics, cost-effective use of drug therapy in solid organ transplant patients
Grant: #Coeus Proposal Number: 8040467 Investigators:Teresa Cavanaugh 01-2008 -12-2009 PhRMA Foundation Outcomes Fellowship Role:Co-PI 80,000 Active Type:Fellowship Level:National
Investigators:Pam Heato, Bob Cluxton, Jeff Guo MEDTAPP Evaluation of Medicaid Prescription Drug Use Role: Collaborator Pending Type:Grant
Grant: #SRS 005700 Investigators:Boone, Jill; Buring, Shauna; Guo, Jianfei; Heaton, Pamela; Hein, Bradley; Tran, Giao 07-10-2008 -05-10-2009 Eli Lilly and Company Heavy Drinking and Alcohol Dependence Role:Collaborator $74,450.00 Closed Level:Industry
Grant: #SRS 006127 Investigators:Boone, Jill; Cavanaugh, Teresa; Neff, Guy; Rudich, Steven 03-01-2009 -12-31-2010 American Pharmacists Association Characterizing Pain and Pain Management in Liver Transplant Patients Role:Collaborator $1,000.00 Closed Level:Private Non-Profit
Grant: #SRS 006665 Investigators:Boone, Jill; Gorevski, Elizabeth 01-01-2010 -12-31-2011 Pharmaceutical Research and Manufacturers of America Medication Adherence in Transplant Recipients Association with Quality of Life, Depression, and Personality Role:Collaborator $110,000.00 Closed Level:Industry
Grant: #HEORMA Investigators:Boone, Jill; Gorevski, Elizabeth 03-01-2011 -02-28-2016 Novartis AG Health Economics and Outcomes Research Master Agreement Role:PI $20,820.00 Active Level:Industry
Grant: #MEDTAPPFY12 Investigators:Boone, Jill; Brewer, David; Cavanaugh, Teresa; Cluxton, Robert; Doherty, Michael; Draeger, Robert; Guo, Jianfei; Healy, Daniel; Heaton, Pamela; Hein, Bradley; Horner, Ronnie; Kelton, Christina; Kim, Karissa; Meganathan, Karthikeyan; Metzger, Anne; Wigle, Patricia 07-01-2011 -06-30-2013 Ohio Department of Jobs and Family Services Evaluation of Medicaid Prescription Drug Use Role:Collaborator $292,660.00 Closed Level:State of Ohio
Grant: #A-1213-07-0343-UC-PH Investigators:Boone, Jill; Brown, Bethanne; Cavanaugh, Teresa; Cluxton, Robert; Doherty, Michael; Epplen, Kelly; Guo, Jianfei; Heaton, Pamela; Hein, Bradley; Kelton, Christina; Kim, Karissa; Metzger, Anne; Wigle, Patricia 07-01-2012 -06-30-2013 Department of Health and Human Services Evaluation of Medicaid Prescription Drug Use Role:Collaborator $282,600.00 Active Level:Federal
Grant: #BCPS Fellowship Investigators:Boone, Jill; Crow, Leah 09-24-2013 -09-23-2014 Ohio Pharmacists Foundation Validation of Innumosupressive Medication Adherence in Solid Organ Transplantation Role:Collaborator $1,641.00 Awarded Level:Private Non-Profit
Grant: #Check No. 0140130729 Investigators:Boone, Jill; Diers, Tiffiny 12-13-2013 -12-31-2015 Pfizer, Inc. Partnering with Patients to Improve Management of Chronic Pain in Primary Care Role:Collaborator $450,368.00 Awarded Level:Industry
Grant: #MEDTAPP - FY14 Investigators:Boone, Jill; Brewer, David; Brown, Bethanne; Cavanaugh, Teresa; Cluxton, Robert; Doherty, Michael; Epplen, Kelly; Guo, Jianfei; Heaton, Pamela; Hein, Bradley; Kelton, Christina; Metzger, Anne; Wigle, Patricia; Witzke, Robert 07-01-2013 -06-30-2014 Department of Health and Human Services MEDTAPP - FY14 Role:Collaborator $272,382.00 Active Level:Federal
Grant: #MEDTAPP FY15 Investigators:Boone, Jill; Brewer, David; Brown, Bethanne; Cavanaugh, Teresa; Cluxton, Robert; Doherty, Michael; Epplen, Kelly; Guo, Jianfei; Heaton, Pamela; Hein, Bradley; Kelton, Christina; Metzger, Anne; Wigle, Patricia 07-01-2014 -06-30-2015 Department of Health and Human Services MEDTAPP FY15 Role:Collaborator $244,593.75 Active Level:Federal
Grant: #ODHE sub MEDTAPP Investigators:Boone, Jill; Brewer, David; Brown, Bethanne; Cavanaugh, Teresa; Cluxton, Robert; Doherty, Michael; Epplen, Kelly; Guo, Jianfei; Heaton, Pamela; Hein, Bradley; Kelton, Christina; Luder, Heidi; Metzger, Anne; Wigle, Patricia 07-01-2015 -06-30-2016 Centers for Medicare & Medicaid Services MEDTAPP-FY16 Role:Collaborator $251,010.00 Active Level:Federal
Grant: #4966-1 Investigators:Boone, Jill; Carlton-Ford, Steven; Hooker, Edmond; Lyons, Michael; MacKinnon, Neil; Penm, Jonathan; Winstanley, Erin 07-01-2016 -11-30-2016 Centers for Disease Control and Prevention Evaluating the ED opioid prescribing guidelines in Ohio Role:Collaborator $48,109.00 Active Level:Federal
Grant: #ODHE sub MEDTAPP G-1617-05-0132 Investigators:Boone, Jill; Brewer, David; Brown, Bethanne; Cavanaugh, Teresa; Cluxton, Robert; Epplen, Kelly; Guo, Jianfei; Heaton, Pamela; Hein, Bradley; Hincapie Echeverri, Ana Lucia; Kelton, Christina; Luder, Heidi; Metzger, Anne; Wigle, Patricia 07-01-2016 -06-30-2017 Centers for Medicare & Medicaid Services MEDTAPP - FY17 Role:Collaborator $253,217.00 Awarded Level:Federal
Grant: #CSP906318 Investigators:Boone, Jill; Cuadros, Diego; Heaton, Pamela; Hegener, Michael; Hincapie Echeverri, Ana Lucia; MacKinnon, Neil; Weed, Elizabeth 11-28-2017 -08-31-2018 Ohio Department of Health Naloxone Access and Impact Evaluation Role:Collaborator $74,957.00 Awarded Level:State of Ohio
Grant: #LOA-Managing Pain: Opioids as Part of the Solution, Not the Problem Investigators:Boone, Jill; Diers, Tiffiny; Elder, Nancy; Kues, John; Short, Amy 01-01-2013 -12-31-2014 Pfizer, Inc. Improving Chronic Pain Care in Primary Care Role:Collaborator $485,000.00 Closed Level:Industry
Peer Reviewed Publications
Martin, Jill E; Cavanaugh, Teresa M; Trumbull, Leslie; Bass, Maryetta; Weber, Fredrick Jr; Aranda-Michel, Jaime; Hanaway, Michael; Rudich, Steven (01-2008. ) Incidence of adverse events with HMG-CoA reductase inhibitors in liver transplant patients. .Clinical Transplantation, , 22 (1 ) ,113 -114-119
Gorevski, E; Succop, P; Sachdeva, J; Scott, R; Benjey, J; Varughese, G; Martin-Boone, J (2011. ) Factors influencing posttransplantation employment: does depression have an impact?.Transplantation proceedings, , 43 (10 ) ,3835-9 More Information
Gorevski, E; Wead, S; Tevar, A; Succop, P; Volek, P; Martin-Boone, J (2011. ) Retrospective evaluation of donor pain and pain management after laprascopic nephrectomy.Transplantation proceedings, , 43 (7 ) ,2487-91 More Information
Cavanaugh, Teresa M; Parrish, Nicholas; Neff, Guy; Rudich, Steven; Martin-Boone, Jill (2010. ) The impact of a change in tacrolimus monitoring immunoassay techniques on clinical decision making. Progress in transplantation (Aliso Viejo, Calif.), , 20 (4 ) ,350-6
Read, Douglas H; Martin, James E (2010. ) Strain-tunable chemiresistor.Analytical chemistry, , 82 (5 ) ,2150-4 More Information
Kotsos, Thomas; Muldowney, Kevin; Chapa, Griselda; Martin, J Eric; Linares, Antonio (2009. ) Challenges and solutions in the evaluation of a low back pain disease management program. Population health management, , 12 (1 ) ,39-45
Martin, Jill E; Cavanaugh, Teresa M; Trumbull, Leslie; Bass, Maryetta; Weber, Fredrick; Aranda-Michel, Jaime; Hanaway, Michael; Rudich, Steven Incidence of adverse events with HMG-CoA reductase inhibitors in liver transplant patients.Clinical transplantation, , 22 (1 ) ,113-9 More Information
Cavanaugh, Teresa M; Martin, Jill E (2007. ) Update on pharmacoeconomics in transplantation. Progress in transplantation (Aliso Viejo, Calif.), , 17 (2 ) ,103-19; quiz 120
Martin, Jill E (2005. ) From coal to diamond: transforming health-system pharmacy. American journal of health-system pharmacy : AJHP : official journal of the American Society of Health-System Pharmacists, , 62 (16 ) ,1693-6
Buell, Joseph F; Lee, Lucy; Martin, Jill E; Dake, Natalie A; Cavanaugh, Teresa M; Hanaway, Michael J; Weiskittel, Pat; Munda, Rino; Alexander, J Wesley; Cardi, Michael; Peddi, V Ram; Zavala, Edward Y; Berilla, Elaine; Clippard, Marketa; First, M Roy; Woodle, E Steve (2005. ) Laparoscopic donor nephrectomy vs. open live donor nephrectomy: a quality of life and functional study.Clinical transplantation, , 19 (1 ) ,102-9 More Information
Martin, Jill E; Zavala, Edward Y (2004. ) The expanding role of the transplant pharmacist in the multidisciplinary practice of transplantation.Clinical transplantation, , 18 Suppl 12 ,50-4 More Information
Whiting, J F; Martin, J E; Cohen, D; Woodward, R; Singer, G; Lowell, J; Howard, T; Woodle, E S; Brennan, D; Schnitzler, M A Economic outcome of simultaneous pancreas kidney transplantation compared with kidney transplantation alone. Transplantation proceedings, , 33 (1-2 ) ,1923
Phillips, A L; Walker, E L; Martin, J E; First, M R; Hanto, D W; Whiting, J F Quality of life as a predictor of morbidity, mortality, and resource utilization after solid organ transplant. Transplantation proceedings, , 33 (1-2 ) ,1922
Shireman, T I; Martin, J E; Whiting, J F The cost of transplant graft maintenance following solid organ transplantation. Transplantation proceedings, , 33 (1-2 ) ,1920-1
Martin, J E; Shireman, T I; First, M R; Whiting, J F Quality of life following solid organ transplantation in Medicaid beneficiaries. Transplantation proceedings, , 33 (1-2 ) ,1909
Boyd, S R; Martin, J E; First, M R; Whiting, J F Health utility scores following renal transplantation. Transplantation proceedings, , 33 (1-2 ) ,1900
Whiting, J F; Woodward, R S; Zavala, E Y; Cohen, D S; Martin, J E; Singer, G G; Lowell, J A; First, M R; Brennan, D C; Schnitzler, M A (2000. ) Economic cost of expanded criteria donors in cadaveric renal transplantation: analysis of Medicare payments. Transplantation, , 70 (5 ) ,755-60
Shah, M B; Martin, J E; Schroeder, T J; First, M R (1999. ) The evaluation of the safety and tolerability of two formulations of cyclosporine: neoral and sandimmune. A meta-analysis. Transplantation, , 67 (11 ) ,1411-7
Martin, J E; Daoud, A J; Schroeder, T J; First, M R (1999. ) The clinical and economic potential of cyclosporin drug interactions. PharmacoEconomics, , 15 (4 ) ,317-37
Khosla, U M; Martin, J E; Baker, G M; Schroeder, T J; First, M R One-year, single-center cost analysis of mycophenolate mofetil versus azathioprine following cadaveric renal transplantation. Transplantation proceedings, , 31 (1-2 ) ,274-5
Shah, M B; Martin, J E; Schroeder, T J; First, M R Validity of open labeled versus blinded trials: a meta-analysis comparing Neoral and Sandimmune. Transplantation proceedings, , 31 (1-2 ) ,217-9
Baker, G M; Martin, J E; Jang, R; Schroeder, T J; Armitstead, J A; Myre, S; First, M R (1998. ) Pharmacoeconomic analysis of mycophenolate mofetil versus azathioprine in primary cadaveric renal transplantation. Transplantation proceedings, , 30 (8 ) ,4082-4
Shah, M B; Martin, J E; Schroeder, T J; First, M R (1998. ) A meta-analysis to assess the safety and tolerability of two formulations of cyclosporine: Sandimmune and Neoral. Transplantation proceedings, , 30 (8 ) ,4048-53
Shah, M B; Martin, J E; Schroeder, T J; First, M R (1998. ) Evaluation of the safety and tolerability of Neoral and Sandimmune: a meta-analysis. Transplantation proceedings, , 30 (5 ) ,1697-700
Martin, J E; Fleck, P; Schroeder, T J; Whiting, J F; Hanto, D W (1998. ) The cost of rejection in liver allograft recipients. Transplantation proceedings, , 30 (4 ) ,1500-1
Lutomski, D M; Gora, M L; Wright, S M; Martin, J E (1993. ) Sorbitol content of selected oral liquids. The Annals of pharmacotherapy, , 27 (3 ) ,269-74
Martin, J E; Lutomski, D M Warfarin resistance and enteral feedings. JPEN. Journal of parenteral and enteral nutrition, , 13 (2 ) ,206-8
Invited Presentations
Jill Martin (07-28-2007. ) Management of the Patient's Pain .GCSHP Annual Meeting, Amelia Island, FL. Professional Meeting. . Level:State
Jill Martin (09-06-2007. ) Clinical Trials in the U.S. .67th International Congress of FIP, Beijing, China. Professional Meeting. . Level:International
Jill Martin and Deb Devereaux (09-02-2007. ) ASHP Hosp Pharmacy Practice 2007 .67th International Congress of FIP, Beijing, China. Professional Meeting. . Level:International
Jill Martin (07-01-2007. ) Overview of Collaborative Practice in North and South America .FIP Working Group, The Hague, Netherlands. Workshop. . Level:International
Jill Martin (09-2007. ) Transplant Clinical Outcomes: The Economic Imperative - An Update .13th annual "The Practice of Transplant Administration" Workshop., San Diego, CA. Workshop. . Level:National
Jill Martin (10-2007. ) Osteoporosis in the Transplant Recipient .3rd Annual Transplant Nurse Practitioner Symposium. , Nashville, TN . Professional Meeting. . Level:National
Jill Martin (10-2007. ) Drug Interactions in the Transplant Patient .3rd Annual Transplant Nurse Practitioner Symposium , Nashville, TN. Conference. . Level:National
Poster Presentations
Pamela C. Heaton, PhD, RPh; Amaka Moka, PharmD; Jill Martin, PharmD (10-2007. ) Are Solid Organ Transplant Recipients Provided Adequate Prophylaxis to Prevent Fractures? .ACCP Annual Meeting, Denver, CO. . Professional Meeting. . Level:National
06-2006 -05-2008: Chair, ASHP Research and Education Foundation ASHP Research and Education Foundation, Bethesda, MD
06-2007 -05-2008: Vice Chair, ASHP Commission on Goals ASHP, Bethesda, MD
03-2007 -08-2009: Co-Chair, FIP BPP Collaborative Practice Working Group FIP, The Hague, Netherlands
01-2003 -To Present: Board Member, Transplant Education and Research Institute Transplant Management Group, Nashville, TN