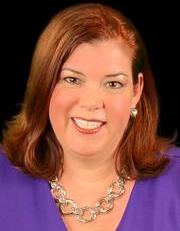 Kimber A. Boothe , PharmD, MHA
Instructor - Adjunct
Assistant Professor - Adjunct / Strategic Pharmacy Consultant
Kowalewski Hall
Cincinnati, Ohio Phone 203-970-1568
Email kimber.boothe@uc.edu
Dr. Kimber Boothe, PharmD, MHA is a pharmacist, healthcare leader, and entrepreneur with decades of experience in Health Systems and the pharmaceutical industry.  She is a graduate of the University of Connecticut School of Pharmacy and Medical University of South Carolina College of Pharmacy, University of Phoenix Masters in Health Administration program, and completed residency training at Virginia Commonwealth University Medical College of Virginia Hospitals.

Kimber is the founder and CEO of the Kimber Boothe Group where she provides coaching, consulting, courses, and speaking on strategic pharmacy leadership. She calls herself a connector and a pharmovator.  Kimber previously led the pharmacy services for a four hospital community health system where she is drove innovative strategy for the pharmacy enterprise as System Director of Pharmacy. She was also the Director of Clinical Pharmacy Services at Yale New Haven Health.  She is passionate about spending time on the right things to develop others and deliver strategic, focused results. Her motto is Pharmacy Can do More with More and her goal is to support the addition of 100 new health system pharmacy positions annually.

She is past chair of the Kentucky Society of Health System Pharmacists (KSHP) House of Delegates. Her prior organization has been recognized with the KSHP Innovative Health-System Pharmacy Practice Award and she is the recipient of the Connecticut Society of Health System Pharmacists Meritorious Achievement Award. 
Master in Health Administration: University of Phoenix 2008
PGY2 Internal Medicine/Cardiology: Virginia Commonwealth University Healthsystem Medical College of Virginia Hospitals Richmond, VA, 2001
PGY1 Pharmacy Practice: Virginia Commonwealth University Healthsystem Medical College of Virginia Hospitals Richmond, VA, 2000
Doctor of Pharmacy: Medical University of South Carolina Charleston, SC, 1999
Bachelor of Science in Pharmacy: University of Connecticut School of Pharmacy Storrs, CT, 1997
Research and Practice Interests
Pharmacy Practice Advancement
Pharmacy Leadership
Health Systems
Strategic Planning
Innovation
Financial Managment 
Business Planning
Project Management
Productivity
Positions and Work Experience
2018 -To Present Adjunct Instructor, James L. Winkle College of Pharmacy, University of Cincinnati, James L. Winkle College of Pharmacy, Cincinnati, OH
2015 -To Present Owner & CEO, The Kimber Boothe Group, LLC, Cincinnati, OH
2017 -2019 System Director Pharmacy, St. Elizabeth Healthcare, Edgewood, KY
2015 -2017 Director, Clinical Pharmacy Services, Yale New Haven Health, New Haven, CT
2005 -2015 Director, Medical Affairs; Medical Science Liaison, Bayer Healthcare, Whippany, NJ
1994 -2007 Clinical Specialist; Clinical Pharmacist Cardiology; Intern, Yale New Haven Hospital, New Haven, CT
1997 -2006 Pharmacist, CVS Pharmacy, CT & SC
Accounting and Financial Decision Making for Pharmacy Leaders Level:Graduate
Academic - Kowalewski Hall
Cincinnati  Ohio, Phone: 203-970-1568
kimber.boothe@uc.edu