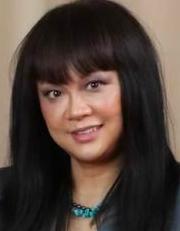 Yuking Chou Brandenburgh
Lecturer
Corbett Cntr Perform Arts
CCM Preparatory and Community Engagement - 0236
She was a faculty member at Communiversity in Vienna, Austria, Music School in Steyr, Austria and Tainan University of Arts and Technology, Taiwan. She received her bachelor's and master's degrees in piano performance from the University of Music and Performing Arts in Vienna, Austria, and DMA from the College Conservatory of Music at the University of Cincinnati, where she worked as a graduate assistant at the Collaborative Piano Department and Secondary Piano Department. 
 
She was a winner of several international piano competition awards such as 2nd prize at the Kimiko-Sato Music Competition in Vienna, Austria, 3rd prize at the Finale Ligure Piano Competition in Italy and 3rd prize at the Maria Canals Jeunesse Piano Competition in Barcelona, Spain. She also was selected to present her research poster at the Music Teachers National Association 2009 National Conference in Atlanta.                                    
 
Yuking is the teacher of many award-winning students, and is frequently invited to adjudicate competitions. Three of her students have won awards at the American Protégé International Music Competition and have been invited to perform at Carnegie Hall. One made his debut there in 2021, and two more will make their Carnegie Hall debuts in season 2023.

In 2015, she published a new arrangement of Modest Mussorgsky's "Pictures at an Exhibition" for Early Advanced Piano Solo. 2018 she published "Rhapsody of Amazing Grace & Beethoven's 9th" for piano solo. Both are available at Amazon.com. Soonafter, she launched her YouTube channel called "Dr. Yuking Piano Channel".