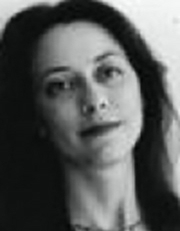 Diana C Gipson
Lecturer
CCM Prep Master Teacher, Clarinet
Corbett Cntr Perform Arts
CCM Preparatory and Community Engagement - 0236
Diana Gipson is a freelance musician working in the Cincinnati area. She holds a Bachelors Degree in Music Education from the University of Cincinnati College-Conservatory of Music as well as a Master's Degree in clarinet performance. She is completing her Doctoral Degree in clarinet CCM. 

Gipson has 22 years of private teaching experience as well as five years as a band instructor. She has held adjunct positions as the clarinet instructor at Midland College in Texas, Earlham College and Northern Kentucky University, and has taught woodwind pedagogy for the University of Cincinnati. The former principal clarinetist of the Midland Symphony and the West Texas Woodwind Quintet, she has participated in several world premieres of works as well as recording opportunities here and overseas. She has played with area groups such as the Cincinnati Opera, Northern Kentucky Symphony, Blue Ash Symphony and the Tutti Soloisti Chamber Ensemble.

Gipson runs a private studio in the Northern Kentucky area and has held the position of clarinet instructor for the CCM Preparatory Department for the past ten years. She has worked as a coach with area groups such as the Cincinnati Youth Wind Ensemble and The Artworks Chamber Project while providing woodwind pedagogy consulting and master class services in the tri state area.