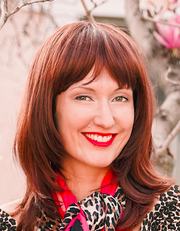 Shelina Louise Brown
Assistant Professor of American Music
Emery Hall
CCM Composition, Musicology & Theory - 0003
Shelina Brown holds an MA and PhD from UCLA's Department of Musicology. Her primary research project centers on experimental vocal practices and cultural resistance within underground music scenes. Shelina's dissertation project, "Yoko Ono's Experimental Vocality as Matrixial Borderspace: Theorizing Yoko Ono's Extended Vocal Technique and her Contributions to the Development of Underground and Popular Vocal Repertoires, 1968 - Present," focused on Yoko Ono's extended vocal techniques of the late 1960s and early 1970s that came to influence a range of counter-hegemonic vocalists throughout the late twentieth century. Shelina's methodological approach draws upon contemporary feminist psychoanalytical theories, adapting these for the purposeof musical analysis of vocality and gendered subjectivization. In this vein, her theoretical approach to music studies aims to bring feminist psychoanalysis into dialogue with posthuman thought, queer studies, and critical race theory.

A Canadian national raised in Kyoto, Japan, Shelina also holds a Master's Degree in Comparative Literature specializing in Modern Japanese Literature. Prior to commencing studies in Musicology, Shelina was employed as a sessional lecturer of Modern Japanese literature at the University of Alberta, Canada.

Shelina has presented papers at annual meetings including SEM (Society for Ethnomusicology), IASPM (International Association for the Study of Popular Music), AAS (American Association for Asian Studies), and EMP (Experience Music Project).

A long-term participant in underground and independent music scenes, Shelina has been active as a vocalist and instrumentalist in several new wave and garage rock bands over the past ten years. She still maintains close ties to the Los Angeles underground, and looks forward to exploring music scenes across Ohio.
Phone: 3234811380
brown7sl@uc.edu