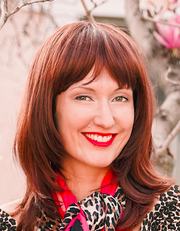 Shelina Louise Brown
Asst Professor
Assistant Professor of American Music
Emery Hall
CCM Musicology - 0003
Shelina Brown's research engages with experimental vocal practices within countercultural music scenes. Shelina's dissertation project focused on Yoko Ono's extended vocal techniques of the late 1960s and early 1970s that came to influence a range of counter-hegemonic vocalists throughout the late twentieth century. Currently she is in the process of developing her dissertation into a book project centering Yoko Ono as a nodal figure in the history of women in punk and experimental music. 

A Canadian national raised in Kyoto, Japan, Shelina is bilingual in Japanese, and holds a master's degree in Comparative Literature specializing in modern Japanese literature. Shelina's master's thesis examined the history of early Japanese popular song and the genre of enka music. She also researches contemporary Japanese popular music genres such as Vocaloid pop.

Shelina has presented papers at annual meetings including the Society for Ethnomusicology, the American Musicological Society, the International Association for the Study of Popular Music, the Association for Asian Studies, and the Experience Music Project.

A long-time participant in underground and independent music scenes in Los Angeles, Shelina continues to be active as a performer and recording artist.
PhD: University of California, Los Angeles 2018 (Musicology and Certificate in Gender Studies)
Book Chapter
Shelina Brown (2014 ) "Scream from the Heart: Yoko Ono's Rock and Roll Revolution" Countercultures and Popular Music .
Shelina Brown (2022 ) "A Witch's Guide to the Underground: Sixties Counterculture, Dianic Wicca and the Cultural Trope of the Witchy Diva" The Witch Studies Reader .
Shelina Brown (2022 ) "The World is Mine: Queer Affective Horizons in the Vocaloid Pop of Hatsune Miku" Singing Out: The Musical Voice in Audiovisual Media .
Gender Studies and Music
Women in Rock
Music in Contemporary America
Critical Theory and Music
brown7sl@ucmail.uc.edu