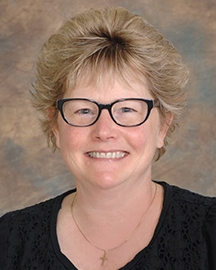 Amy E Burgasser
Financial Administrator 2
Financial Administrator 1
Hastings L. & William A. French Building
3202 Eden Avenue
Cincinnati, Ohio 45267
Phone 513-558-2018
Email amy.burgasser@uc.edu
Financial Administrator 2-Clinical and Health Information Sciences
During my ten years as the supervisor of Accounts Payable and Accounts Receivable at the Department of Job and Family Services, interviewing, hiring, training, evaluating and disciplining employees was a considerable portion of my leadership responsibility. Overseeing employees allowed me to develop keen managerial skills along with diplomacy and patience. I was awarded the "Fiscal Employee of the Year" for my outstanding guidance in implementing the new financial system within the Statewide Child Welfare System in Hamilton County.
 
Being a Financial Administrator in the UC College of Allied Health Sciences supporting the Clinical and Health Information Sciences Program as well as the School of Social Work, has allowed me to develop an extensive knowledge of accounting principles, theories, and practices, and adapt to our changing business and financial systems. In this role I utilize many UC systems daily, UCFlex, Concur, PACE, Catalyst, CART, and prepare monthly, quarterly, and annual reports as needed.
Academic - Hastings L. & William A. French Building
3202 Eden Avenue
Cincinnati  Ohio, 45267
Phone: 513-558-2018
amy.burgasser@uc.edu