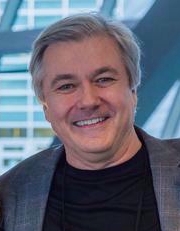 Kevin F. Burke
Professor of Electronic Media and Electronic Media Division Head
Emery Hall
4200D
CCM Electronic Media Division - 0003
Kevin Burke is a Full Professor and Division Head of the Electronic Media Division, where he has taught all aspects of film and television production and theory since 1996. As an experienced educator, Professor Burke's innovative pedagogic approach to collaborative and experiential learning has been presented at national academic venues, published in peer-reviewed journals, garnered fellowships and awards from professional and academic organizations, earned support from both the Office of the President and Provost at UC, and served as a model through which the Electronic Media Division is now expanding and revitalizing its curriculum. He has been recognized with the College-Conservatory of Music's Ernest N. Glover outstanding teacher award in 2000 and 2018. Professor Burke's documentary films have been recognized with regional, national and international awards, screened at international film festivals, aired on national network television in the US, and have been distributed internationally on television networks in France, Italy and Russia. 
 
Professor Burke recently produced Expedition Alaska, a feature-length documentary that involved an interdisciplinary group of UC faculty, students and a crew of professional documentary filmmakers who followed adventure racers along a 350-mile course through the wilderness of Alaska's Kenai Peninsula. This award-winning film–and its behind-the-scenes short documentary–have screened at more than two-dozen film festivals on five continents. It recieved international network television distribution on the French network TREK-TV and Russian network, FirstHDTV. Professor Burke also served as Executive Producer for the 2012, 2013 and 2014 Gold Rush Expedition Race documentaries. Each 90-minute film aired nationally on NBC's Universal Sports Network and on the Bike Channel in Italy. The 2012 Gold Rush Expedition Race documentary won the Broadcast Education Association's Best of Festival Award in its 2014 Festival of Media Arts, and was named recipient of the BEA's Faculty Chair Award, which recognizes the best of the Best of Festival winners. The 2013 Gold Rush Expedition Race was an Emmy Award nominee for Best Documentary by the National Academy of Television Arts & Sciences in 2015.
 
Professor Burke's documentaries, Unmasking the Myth: The Reality of Rape and Sexual Assault and Grayson Stadium's 50th Anniversary were each nominated for national CableAce awards in 1992 and 1993 by the National Academy of Cable Programming. He has received funding from the Corporation for Public Broadcasting's National Black Programming Consortium, Ohio Humanities Council, Ohio Arts Council, Charles Phelps Taft Endowment, and Kentucky Humanities Council. Additionally, his creative work has won the Best of Competition Award at the Broadcast Education Association's Media Arts Festival in 1998, 1999, 2001, and 2011. He served as Director of Photography for the interactive, online documentary Akai Kutsu: The New Issei, which won Best of Festival at the 2005 BEA Competition. Additional awards have come from the Telly Awards, National Broadcasting Society, Communicator Awards, and International Radio and Television Society. Many of Professor Burke's recent documentary films are a result of the innovative pedagogy used in his Production Master Class, an interdisciplinary, experiential learning initiative created in 2012. Funded by the Provost Office UC Forward Program, the PMC has connected film professionals with UC faculty and over 120 students from 11 different academic programs at 4 UC Colleges.
MFA, Savannah College of Art and Design
BA, University of Georgia