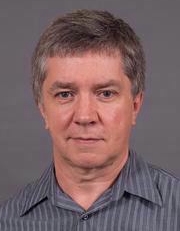 Marc M Cahay
Professor
Professor, Department Head
Rhodes Hall
812J
CEAS - Electrical and Computer Engineeri - 0030
M. Cahay has thirty seven years experience in the field of nanoscience and nanotechnology and vacuum micro- and nano-electronics. He has published over 150 refereed journal papers and 60 refereed conference proceedings papers. He is an active member of the Electrochemical Society (ECS) for which he has co-edited of 11 proceedings volumes of symposia on quantum confinement and cold cathodes. He has been on the board of the IEEE Technical Committee on Spintronics and Nanomagnetism since 2002, has served on the program committees of 30 international conferences. He has written a book on an Introduction to Spintronics with Prof. Bandyopadhyay from Virginia Commonwealth University. His current area of research deals with generation of spin polarized currents by purely electrical means using asymmetrically bias quantum point contacts with in-plane side gates, experimental and theoretical investigations of field emission from carbon nanotube fibers and second electron emission from various anode materials. He is also looking into lasing from hybrid plasmonic Zn-doped GaAs nanowires up to room temperature with Prof. Hans-Peter Wagner in the Physics Department at UC. He is also conducting research on quaternions and their applications in quantum mechanics in collaboration with Dennis Morris.
                                                         
Ph.D: Purdue University 1987
Masters: Purdue University West Lafayette IN, 1986 (Electrical Engineering)
BS: University of Liege Liege Belgium, 1981 (Physics)
Research and Practice Interests
Nanoelectronics, spintronics, vacuum microelectronics.
Grant: #USAF CRADA Number FY-DAY-LAB-## Investigators:Cahay, Marc 08-01-2021 -07-31-2024 Department of the Air Force USAF CRADA for WPAFB Role:PI 0.00 Hold Level:Federal
Grant: #DGE-2043106 Investigators:Cahay, Marc; Emmert, John; Harknett, Richard; Li, Chengcheng; Michael, Rebekah; Said, Hazem 02-15-2021 -01-31-2026 National Science Foundation Cybersecurity Scholar Incubator at University of Cincinnati (CSI:UC) Role:Collaborator $1,383,804.00 Awarded Level:Federal
Grant: #IPIP 003 - Additive Components / CNS-1916722 Investigators:Cahay, Marc; Jha, Rashmi 06-01-2020 -05-31-2021 National Science Foundation Internal award from the CHEST IUCRC grant Program Income Accounts for PI: Rashmi Jha for Additive Components for Hardware Integrity Monitoring, as approved by the CHEST IAB. Role:Collaborator $.00 Awarded Level:Federal
Grant: #RAPIDS Equipment Grant Investigators:Cahay, Marc; Emmert, John; Fuchs, Zachariah; Goodman, Christopher; Kim, Donghoon; Kim, J.; Kumar, Manish; Ma, Ou; McGhan, Catharine 04-01-2020 -06-30-2022 Ohio Department of Higher Education Post-Secondary Workforce Development for Advanced Manufacturing and Robotics in the Cyber Age Role:PI $325,054.00 Awarded Level:State of Ohio
Grant: #ODHE "Ohio Cyber Range Institute: Regional Prog. Ctrs" Investigators:Cahay, Marc; Harknett, Richard; Michael, Rebekah; Said, Hazem 01-20-2020 -06-30-2021 Ohio Department of Higher Education Cybersecurity ODHE Role:Collaborator $499,547.00 Awarded Level:State of Ohio
Grant: #Ohio Cyber Range / Phase 3 Investigators:Cahay, Marc; Harknett, Richard; Said, Hazem 11-07-2019 -06-30-2021 Ohio Department of Higher Education Cyber Range 2 Year Budget Role:Collaborator $2,800,000.00 Active Level:State of Ohio
Grant: #Ohio Cyber Range / Phase 3 Investigators:Cahay, Marc; Harknett, Richard; Said, Hazem 11-07-2019 -06-30-2021 Ohio Department of Higher Education Cyber Range 2 Year Budget Role:Collaborator $2,800,000.00 Active Level:State of Ohio
Grant: #R40535 Investigators:Cahay, Marc; Harknett, Richard 10-01-2019 -03-31-2020 UC's Urban Futures Digital Futures Anchor Development Program Security as a Given: The Innovation Model to National Distinction Role:Collaborator $10,000.00 Active Level:Internal UC
Grant: #Ohio Cyber Range Phase II Investigators:Cahay, Marc; Harknett, Richard; Michael, Rebekah; Said, Hazem 08-23-2019 -06-30-2020 Ohio Department of Higher Education Ohio Cyber Range - Phase II - equipment addition Role:Collaborator $1,350,000.00 Awarded Level:State of Ohio
Grant: #N00014-19-1-2090 Investigators:Cahay, Marc 02-01-2019 -12-31-2019 Office of Naval Research Joint meeting of 31st International Vacuum Nanoelectronics Conference (IVNC) and 12th International Vacuum Electron Sources Conference (IVESC) Role:PI $10,000.00 Awarded Level:Federal
Grant: #ECCS-1901936 Investigators:Cahay, Marc 01-15-2019 -12-31-2019 National Science Foundation Joint meeting of 31st International Vacuum Nanoelectronics Conference (IVNC) and 12th International Vacuum Electron Sources Conference (IVESC) Role:PI $12,000.00 Awarded Level:Federal
Grant: #ODHE Cyber Range Investigators:Baker, Vicki; Cahay, Marc; Franco, John; Gerst, Jason; Harknett, Richard; Li, Chengcheng; Said, Hazem; Verkamp, Brian 07-01-2017 -06-30-2019 Ohio Department of Higher Education Ohio Cyber Range Role:Collaborator $1,900,000.00 Active Level:State of Ohio
Grant: #RX10-2015-UC-17-1 (Ludwick) Investigators:Cahay, Marc 03-15-2017 -03-14-2018 Ohio Department of Higher Education Hybrid Materials for Advanced Pulsed Power Devices Role:PI $45,990.00 Active Level:State of Ohio
Grant: #NSF IIA-1341789 Investigators:Cahay, Marc 09-15-2013 -08-31-2014 National Science Foundation Spin Blockaded Transport and Wigner Crystallization in all Electric Spin Valves Role:PI $53,304.00 Awarded Level:Federal
Grant: #ECCS-1028423 Investigators:Cahay, Marc; Newrock, Richard 08-15-2010 -07-31-2013 National Science Foundation All-Electric Semiconductor Spin Valve Role:PI $350,867.00 Active Level:Federal
Grant: #0725404 Investigators:Cahay, Marc; Debray, Philippe; Newrock, Richard 09-01-2007 -02-28-2011 National Science Foundation All-Electric Datta-Das SpinFET Role:Collaborator $324,000.00 Closed Level:Federal
Grant: #ECS-0608854 Investigators:Cahay, Marc 07-01-2006 -06-30-2008 National Science Foundation Nanoscale Organic Spintronics Role:PI $100,000.00 Closed Level:Federal
Grant: #ECS-0524166 Investigators:Cahay, Marc 08-01-2005 -08-31-2009 National Science Foundation Self-Assembled Arrays of Rare-Earth Sulfide Nanowires for Traveling Wave Tube Applications Role:PI $119,982.00 Closed Level:Federal
Grant: #F33601-03-P-0312 Investigators:Cahay, Marc 04-09-2003 -08-31-2003 Department of the Air Force Fabrication of Two 1-Inch Diameter, 1/8-Inch Thick Lanthanum Sulfide Targets Role:PI $4,630.00 Closed Level:Federal
Grant: #ECS-0002801 Investigators:Cahay, Marc 10-01-2000 -03-31-2001 National Science Foundation Student Travel to the First International Symposium on Cold Cathodes, 198th Meeting of the Electrochemical Society Role:PI $1,000.00 Closed Level:Federal
Grant: #PO #34126 Investigators:Cahay, Marc 08-31-2000 -04-30-2001 Department of the Air Force Design of Wideband Microwave Amplifiers Role:PI $20,999.00 Closed Level:Federal
Grant: #ECS-9906053-NCE Investigators:Cahay, Marc 08-01-1999 -07-31-2003 National Science Foundation Use of Sulfides to Achieve Durable Negative Electron Affinity Cold Cathodes, Photocathodes, and Polarized Electron Sources Role:PI $226,429.00 Closed Level:Federal
Grant: #F3361598C1204/P00008 Investigators:Cahay, Marc 02-19-1998 -06-30-2002 Department of the Air Force Growth and Characterization of a New Cold Cathode Using an InP/CdS/LaS Multilayered Structure Role:PI $573,500.00 Closed Level:Federal
Grant: #ECS-9632511 Investigators:Cahay, Marc 07-01-1997 -12-31-1999 National Science Foundation Simulation of New Solid State Cold Cathode Emitters Using Current Carrying Thin Films Role:PI $64,441.00 Closed Level:Federal
Investigators:Cahay, Marc; Emmert, John 08-01-2021 -07-01-2026 Riverside Research Institute Master Agreement for Review Role:Collaborator 0.00 Hold Level:Non Profit
Grant: #RAPIDS 5 Investigators:Anand, Sundararaman; Cahay, Marc; Ellis, Jennifer; Ma, Ou; Riley, Susan; Rybicki, Frank 10-01-2021 -09-30-2023 Ohio Department of Higher Education Post-Secondary Workforce Development for Increased Use of Robotics, Additive Manufacturing, and Augmented/Virtual Reality in the Healthcare and Manufacturing Industries Role:PI 308752.00 Hold Level:Ohio, State of
Investigators:Cahay, Marc; Harknett, Richard; Michael, Rebekah; Said, Hazem 01-01-2022 -12-31-2023 Ohio Department of Higher Education The Ohio Cyber Range Institute-Regional Programming Center Collaborative Role:Collaborator 746862.00 Hold Level:Ohio, State of
Grant: #ODHE RAPIDS 6 Investigators:Anand, Sundararaman; Cahay, Marc; Emmert, John; Fuchs, Zachariah; Riley, Susan; Roman, Tiffany; Rybicki, Frank -12-31-2024 Ohio Department of Higher Education Post-Secondary Workforce Development for the Smart Manufacturing, Healthcare, and Cybersecurity Industries in Southwest Ohio Role:PI 0.00 Hold Level:Ohio, State of
Investigators:Cahay, Marc; Jha, Rashmi 09-01-2022 -08-31-2025 INTEL Corporation OASiS: Ohio-southwest Alliance on Semiconductors and Integrated Scalable-Manufacturing Role:PI 2310000.00 Active Level:Industry
Peer Reviewed Publications
Das P.;Cahay M.;Kalita S.;Mal S.;Jha A. (12-01-2019. ) Width dependence of the 0.5 × (2e2/h) conductance plateau in InAs quantum poi.Scientific Reports, , 9 (1 ) , More Information
Back T.;Gruen G.;Park J.;Murray P.;Ludwick J.;Cahay M.;Fairchild S. (06-01-2019. ) Electron emission characteristics of wet spun carbon nanotube fibers.AIP Advances, , 9 (6 ) , More Information
Cahay M.;Purdy G.;Morris D. (04-29-2019. ) On the quaternion representation of the Pauli spinor of an electron.Physica Scripta, , 94 (8 ) , More Information
Jensen K.;Shiffler D.;Lebowitz J.;Cahay M.;Petillo J. (03-21-2019. ) Analytic Wigner distribution function for tunneling and trajectory models.Journal of Applied Physics, , 125 (11 ) , More Information
Ludwick J.;Zhu W.;Cahay M. (11-01-2018. ) Improved multiscale model of heat exchange at the apex of carbon nanotube fiber cathodes.2018 31st International Vacuum Nanoelectronics Conference, IVNC 2018, , More Information
Jensen K.L.;Shiffler D.A.;Lebowitz J.L.;Petillo J.J.;Cahay M. (11-01-2018. ) Transport, tunneling, and trajectories: Modeling emission from surfaces with structure.2018 31st International Vacuum Nanoelectronics Conference, IVNC 2018, , More Information
Ludwick J.;Tripathi G.;Cahay M.;Fairchild S.;Murray P.;Back T. (08-01-2018. ) A new fit to secondary emission yield in the low impact voltage regime: An improvement of Vaughan's .AIP Advances, , 8 (8 ) , More Information
Gortat D.;Murray P.;Fairchild S.;Sparkes M.;Back T.;Gruen G.;Cahay M.;Lockwood N.;O'Neill W. (07-01-2018. ) Corrigendum to "Laser surface melting of stainless steel anodes for reduced hydrogen outgassing" [Ma.Materials Letters, , 222 ,201 More Information
Back T.;Schmid A.;Fairchild S.;Boeckl J.;Cahay M.;Derkink F.;Gong C.;Sayir A. (05-01-2018. ) Corrigendum to Work Function Characterization of the Directionally Solidified LaB6.Ultramicroscopy, , 188 ,102 More Information
Zhu W.;Cahay M.;Jensen K.;Forbes R.;Fairchild S.;Back T.;Murray P. (02-09-2018. ) Development of a multiscale model for the field electron emission properties of carbon-nanotube-base.IVEC 2017 - 18th International Vacuum Electronics Conference, , 2018-January ,1-2 More Information
Back T.;Schmid A.;Fairchild S.;Boeckl J.;Cahay M.;Derkink F.;Chen G.;Sayir A. (12-01-2017. ) Work function characterization of directionally solidified LaB6–VB.Ultramicroscopy, , 183 ,1339-1351 More Information
Ludwick J.;Zhu W.;Cahay M.;Fairchild S.;Back T.;Murray P. (09-26-2017. ) Transition from Nottingham-heating to Henderson-cooling during field emission.2017 30th International Vacuum Nanoelectronics Conference, IVNC 2017, , 216-217 More Information
Zhu W.;Cahay M.;Fairchild S.;Back T.;Murray P.;Jensen K.;Harris J.;Shiffler D. (09-26-2017. ) Field emission properties of arrays of carbon-nanotube-based fibers.2017 30th International Vacuum Nanoelectronics Conference, IVNC 2017, , 218-219 More Information
Vempati P.;Ludwick J.;Cahay M.;Fairchild S.;Back T.;Murray P. (09-26-2017. ) A new formula for secondary emission yield in the low voltage region: An improvement of Vaughan's ex.2017 30th International Vacuum Nanoelectronics Conference, IVNC 2017, , 214-215 More Information
Gortat D.;Murray P.;Fairchild S.;Sparkes M.;Back T.;Gruen G.;Cahay M.;Lockwood N.;O'Neill W. (03-01-2017. ) Laser surface melting of stainless steel anodes for reduced hydrogen outgassing.Materials Letters, , 190 ,5-8 More Information
Das P.;Jones A.;Cahay M.;Kalita S.;Mal S.;Sterin N.;Yadunath T.;Advaitha M.;Herbert S. (02-28-2017. ) Dependence of the 0.5 × (2e2/h) conductance plateau on the aspect ratio of In.Journal of Applied Physics, , 121 (8 ) , More Information
Gortat D.;Sparkes M.;Fairchild S.B.;Murray P.T.;Cahay M.M.;Back T.C.;Gruen G.J.;Lockwood N.P.;O'Neill W. (01-01-2017. ) Laser stimulated grain growth in 304 stainless steel anodes for reduced hydrogen outgassing.Proceedings of SPIE - The International Society for Optical Engineering, , 10083 , More Information
Chauhan D.;Hou G.;Ng V.;Chaudhary S.;Paine M.;Moinuddin K.;Rabiee M.;Cahay M.;Lalley N.;Shanov V.;Mast D.;Liu Y.;Yin Z.;Song Y.;Schulz M. (01-01-2017. ) Multifunctional smart composites with integrated carbon nanotube yarn and sheet.Proceedings of SPIE - The International Society for Optical Engineering, , 10172 , More Information
Schulz M.;Hou G.;Ng V.;Rabiee M.;Cahay M.;Chaudhary S.;Lindley D.;Chauhan D.;Paine M.;Vijayakumar D.;Xu C.;Yin Z.;Haworth K.;Liu Y.;Sundaram M.;Li W.;Mast D.;Shanov V. (01-01-2017. ) Science to commercialization of carbon nanotube sheet and yarn .WSEAS Transactions on Applied and Theoretical Mechanics, , 12 ,41-50
Wan J.;Charles J.;Cahay M.;Das P.;Bhandari N.;Newrock R. (01-01-2017. ) Influence of impurity and dangling bond scattering on the conductance anomalies of side-gated quantu.Nanoelectronic Device Applications Handbook, , 827-834 More Information
Cahay M.;Zhu W.;Perarulan N.;Fairchild S.;Forbes R.;Back T.;Murray P. (08-24-2016. ) Progress in the development of a multiscale model of the field emission properties of carbon nanotub.2016 29th International Vacuum Nanoelectronics Conference, IVNC 2016, , More Information
Cahay M.;Zhu W.;Fairchild S.;Jensen K.;Back T.;Gruen G.;Murray T.;Forbes R.;Harris J.;Shiffler D. (08-24-2016. ) A platform to optimize the field emission properties of carbon-nanotube-based fibers.2016 29th International Vacuum Nanoelectronics Conference, IVNC 2016, , More Information
Bhandari N.;Dutta M.;Charles J.;Wan J.;Cahay M.;Herbert S. (02-19-2016. ) Potential Applications of all Electric Spin Valves Made of Asymmetrically Biased Quantum Point Conta.Nanomagnetic Devices and Phenomena for Energy-Efficient Computing, , 9-64 More Information
Cahay M.;Zhu W.;Fairchild S.;Murray P.;Back T.;Gruen G. (01-18-2016. ) Multiscale model of heat dissipation mechanisms during field emission from carbon nanotube fibers.Applied Physics Letters, , 108 (3 ) , More Information
Bandyopadhyay S.;Cahay M. (09-16-2015. ) General principles of spin transistors and spin logic devices.Handbook of Spintronics, , 1175-1242 More Information
Pakmehr M.;Khaetskii A.;McCombe B.;Bhandari N.;Cahay M.;Chiatti O.;Fischer S.;Heyn C.;Hansen W. (08-24-2015. ) The g-factor of quasi-two-dimensional electrons in InAs/InGaAs/InAlAs inserted-channels.Applied Physics Letters, , 107 (8 ) , More Information
Fairchild S.;Boeckl J.;Back T.;Ferguson J.;Koerner H.;Murray P.;Maruyama B.;Lange M.;Cahay M.;Behabtu N.;Young C.;Pasquali M.;Lockwood N.;Averett K.;Gruen G.;Tsentalovich D. (01-01-2015. ) Morphology dependent field emission of acid-spun carbon nanotube fibers.Nanotechnology, , 26 (10 ) , More Information
Cahay M. (01-01-2015. ) Spin transistors: Closer to an all-electric device.Nature Nanotechnology, , 10 (1 ) ,21-22 More Information
Cahay M.;Murray P.;Back T.;Fairchild S.;Boeckl J.;Bulmer J.;Koziol K.;Gruen G.;Sparkes M.;Orozco F.;O'Neill W. (10-27-2014. ) Hysteresis during field emission from chemical vapor deposition synthesized carbon nanotube fibers.Applied Physics Letters, , 105 (17 ) , More Information
Fairchild S.;Bulmer J.;Sparkes M.;Boeckl J.;Cahay M.;Back T.;Murray P.;Gruen G.;Lange M.;Lockwood N.;Orozco F.;O'Neill W.;Paukner C.;Koziol K.;Kozlowski G. (02-28-2014. ) Field Emission from Laser Cut CNT Fibers and Films- CORRIGENDUM.Journal of Materials Research, , 29 (4 ) ,606 More Information
Fairchild S.;Bulmer J.;Sparkes M.;Boeckl J.;Cahay M.;Back T.;Murray P.;Gruen G.;Lange M.;Lockwood N.;Orozco F.;O'Neill W.;Paukner C.;Koziol K. (02-14-2014. ) Field emission from laser cut CNT fibers and films.Journal of Materials Research, , 29 (3 ) ,392-402 More Information
Bosken M.;Steller A.;Waring B.;Cahay M. (01-01-2014. ) Connection between bound state and tunneling problems.Physica E: Low-Dimensional Systems and Nanostructures, , 64 ,141-145 More Information
Cahay M. (01-01-2014. ) Quantum transport: Immune to local heating.Nature Nanotechnology, , 9 (2 ) ,97-98 More Information
Fairchild S.;Bulmer J.;Sparkes M.;Boeckl J.;Cahay M.;Back T.;Murray P.;Gruen G.;Lange M.;Lockwood N.;Orozco F.;O'Neill W.;Paukner C.;Koziol K.;Kozlowski G. (01-01-2014. ) Field Emission from Laser Cut CNT Fibers and Films- CORRIGENDUM.Journal of Materials Research, , 29 (4 ) ,606 More Information
Back T.;Fairchild S.;Averett K.;Maruyama B.;Pierce N.;Cahay M.;Murray P. (09-25-2013. ) Pulsed-laser deposited transition-metal carbides for field-emission cathode coatings.ACS Applied Materials and Interfaces, , 5 (18 ) ,9241-9246 More Information
Murray P.;Back T.;Cahay M.;Fairchild S.;Maruyama B.;Lockwood N.;Pasquali M. (07-29-2013. ) Evidence for adsorbate-enhanced field emission from carbon nanotube fibers.Applied Physics Letters, , 103 (5 ) , More Information
Bhandari N.;Dutta M.;Charles J.;Cahay M.;Newrock R. (07-21-2013. ) Hysteresis in the conductance of asymmetrically biased GaAs quantum point contacts with in-plane sid.Journal of Applied Physics, , 114 (3 ) , More Information
Charles J.;Cahay M.;Newrock R. (03-18-2013. ) Intrinsic bistability in quantum point contacts with in-plane side gates.Applied Physics Letters, , 102 (11 ) , More Information
Bhandari N.;Dutta M.;Charles J.;Newrock R.;Cahay M.;Herbert S. (03-01-2013. ) Steps toward an all-electric spin valve using side-gated quantum point contacts with lateral spin-or.Advances in Natural Sciences: Nanoscience and Nanotechnology, , 4 (1 ) , More Information
Charles J.;Bhandari N.;Wan J.;Cahay M.;Newrock R. (02-11-2013. ) Tunable all electric spin polarizer.Applied Physics Letters, , 102 (6 ) , More Information
Pakmehr M.;Whiteside V.;Bhandari N.;Newrock R.;Cahay M.;McCombe B. (01-01-2013. ) THz Magneto-photoresponse of an InAs-based quantum point contact in the region of cyclotron resonanc.Journal of Physics: Conference Series, , 456 (1 ) , More Information
Bandyopadhyay S.;Cahay M.;Ghosh A. (01-01-2013. ) Emerging Devices.Guide to State-of-the-Art Electron Devices, , 59-68 More Information
Fairchild S.;Cahay M.;Murray P.;Grazulis L.;Wu X.;Poitras D.;Lockwood D. (12-01-2012. ) Grain size, texture, and crystallinity in lanthanum monosulfide thin films grown by pulsed laser dep.Thin Solid Films, , 524 ,166-172 More Information
Bhandari N.;Das P.;Cahay M.;Newrock R.;Herbert S. (09-03-2012. ) Observation of a 0.5 conductance plateau in asymmetrically biased GaAs quantum point contact.Applied Physics Letters, , 101 (10 ) , More Information
Das P.;Bhandari N.;Wan J.;Charles J.;Cahay M.;Chetry K.;Newrock R.;Herbert S. (06-01-2012. ) Influence of surface scattering on the anomalous conductance plateaus in an asymmetrically biased In.Nanotechnology, , 23 (21 ) , More Information
Wan J.;Cahay M.;Das P.;Newrock R. (12-01-2011. ) Influence of impurity scattering on the conductance anomalies of quantum point contacts with lateral.Proceedings of the IEEE Conference on Nanotechnology, , 1395-1398 More Information
Das P.;Chetry K.;Bhandari N.;Wan J.;Cahay M.;Newrock R.;Herbert S. (09-19-2011. ) Understanding the anomalous conductance plateau in asymmetrically biased InAs/In 0.52Al 0.48As quant.Applied Physics Letters, , 99 (12 ) , More Information
Wan J.;Cahay M.;Debray P.;Newrock R.S. (06-01-2011. ) Spin texture in quantum point contacts in the presence of lateral spin orbit coupling.Journal of Nanoelectronics and Optoelectronics, , 6 (2 ) ,95-101 More Information
Mohan S.;Garre K.;Bhandari N.;Cahay M. (06-01-2011. ) Improving the efficiency of organic light emitting diodes by use of a diluted light-emitting layer.Journal of Nanoelectronics and Optoelectronics, , 6 (2 ) ,152-155 More Information
Fairchild S.;Back T.;Murray P.;Cahay M.;Shiffler D. (05-01-2011. ) Low work function CsI coatings for enhanced field emission properties.Journal of Vacuum Science and Technology A: Vacuum, Surfaces and Films, , 29 (3 ) , More Information
Bandyopadhyay S.;Cahay M. (03-01-2011. ) Does organic spintronics have a role in quantum information processing?.Journal of Computational and Theoretical Nanoscience, , 8 (3 ) ,464-470 More Information
Gasparian V.;Cahay M.;Jódar E. (02-02-2011. ) Localization length in a quasi-one-dimensional disordered system in the presence of an electric fiel.Journal of Physics Condensed Matter, , 23 (4 ) , More Information
Wan J.;Liu W.;Cahay M.;Gasparian V.;Bandyopadhyay S. (01-31-2011. ) The effective spin concept to analyze coherent charge transport in mesoscopic systems.American Journal of Physics, , 79 (2 ) ,164-171 More Information
Cahay M.;Boolchand P.;Fairchild S.;Grazulis L.;Murray P.;Back T.;Semet V.;Binh V.;Wu X.;Poitras D.;Lockwood D.;Yu F.;Kuppa V. (01-01-2011. ) Review Article: Rare-earth monosulfides as durable and efficient cold cathodes.Journal of Vacuum Science and Technology B:Nanotechnology and Microelectronics, , 29 (6 ) , More Information
Wan J.;Cahay M.;Debray P.;Newrock R. (12-01-2010. ) All-electric spintronics with quantum point contacts.2010 10th IEEE Conference on Nanotechnology, NANO 2010, , 140-143 More Information
Binh V.;Mouton R.;Adessi C.;Semet V.;Cahay M.;Fairchild S. (10-29-2010. ) P2-12: The field emission behavior of nano-patchwork cathodes.23rd International Vacuum Nanoelectronics Conference, IVNC 2010, , 145-146 More Information
Binh V.;Mouton R.;Adessi C.;Semet V.;Cahay M.;Fairchild S. (08-15-2010. ) Nanopatchwork cathodes: Patch-fields and field emission of nanosize parallel e-beams.Journal of Applied Physics, , 108 (4 ) , More Information
Liu W.;Wan J.;Cahay M.;Gasparian V.;Bandyopadhyay S. (03-01-2010. ) Properties of the Shannon entropy of arrays of elastic scatterers.Physica E: Low-Dimensional Systems and Nanostructures, , 42 (5 ) ,1520-1530 More Information
Wan J.;Cahay M.;Debray P.;Newrock R. (12-01-2009. ) All-electric dual-QPC spin polarizer and analyzer .2009 9th IEEE Conference on Nanotechnology, IEEE NANO 2009, , 362-363
Wan J.;Cahay M.;Debray P.;Newrock R. (10-19-2009. ) Possible origin of the 0.5 plateau in the ballistic conductance of quantum point contacts.Physical Review B - Condensed Matter and Materials Physics, , 80 (15 ) , More Information
Bandyopadhyay S.;Cahay M. (10-12-2009. ) Electron spin for classical information processing: A brief survey of spin-based logic devices, gate.Nanotechnology, , 20 (41 ) , More Information
Cahay M.;Bandyopadhyay S. (09-30-2009. ) An electron's spin - Part II.IEEE Potentials, , 28 (4 ) ,36-39 More Information
Cahay M.;Bandyopadhyay S. (05-01-2009. ) An electron's spin - Part I.IEEE Potentials, , 28 (3 ) ,31-35 More Information
Debray P.;Rahman S.;Wan J.;Newrock R.;Cahay M.;Ngo A.;Ulloa S.;Herbert S.;Muhammad M.;Johnson M. (01-01-2009. ) All-electric quantum point contact spin-polarizer.Nature Nanotechnology, , 4 (11 ) ,759-764 More Information
Kanchibotla B.;Pramanik S.;Bandyopadhyay S.;Cahay M. (11-13-2008. ) Transverse spin relaxation time in organic molecules.Physical Review B - Condensed Matter and Materials Physics, , 78 (19 ) , More Information
Pramanik S.;Bandyopadhyay S.;Cahay M. (07-28-2008. ) The inequality of charge and spin diffusion coefficients.Journal of Applied Physics, , 104 (1 ) , More Information
Wan J.;Cahay M.;Bandyopadhyay S. (06-01-2008. ) Proposal for a dual-gate spin field effect transistor: A device with very small switching voltage an.Physica E: Low-Dimensional Systems and Nanostructures, , 40 (8 ) ,2659-2663 More Information
Cahay M.;Semet V.;Binh V.;Garre K.;Fraser J.;Lockwood D.;Pramanik S.;Kanchibotla B.;Bandyopadhyay S.;Fairchild S.;Grazulis L. (05-26-2008. ) Field emission from self-assembled arrays of lanthanum monosulfide nanoprotrusions.Journal of Nanomaterials, , 2008 (1 ) , More Information
Jensen K.;Petillo J.;Montgomery E.;Pan Z.;Feldman D.;O'Shea P.;Moody N.;Cahay M.;Yater J.;Shaw J. (04-10-2008. ) Application of a general electron emission equation to surface nonuniformity and current density var.Journal of Vacuum Science and Technology B: Microelectronics and Nanometer Structures, , 26 (2 ) ,831-837 More Information
Fairchild S.;Cahay M.;Grazulis L.;Garre K.;Wu X.;Lockwood D.;Semet V.;Binh V. (04-09-2008. ) Field emission from lanthanum monosulfide thin films grown on the (100) magnesium oxide substrates.Journal of Vacuum Science and Technology B: Microelectronics and Nanometer Structures, , 26 (2 ) ,891-897 More Information
Samiee M.;Garre K.;Cahay M.;Kosel P.;Fairchild S.;Fraser J.;Lockwood D. (04-09-2008. ) Field emission characteristics of a lanthanum monosulfide cold cathode array fabricated using microe.Journal of Vacuum Science and Technology B: Microelectronics and Nanometer Structures, , 26 (2 ) ,764-769 More Information
Cahay M.;Garre K.;Fraser J.W.;Lockwood D.J.;Semet V.;Thien Binh V.;Kanchibotla B.;Bandyopadhyay S.;Grazulis L.;Das B. (04-09-2008. ) Field emission properties of metallic nanostructures self-assembled on nanoporous alumina and silico.Journal of Vacuum Science and Technology B: Microelectronics and Nanometer Structures, , 26 (2 ) ,885-890 More Information
Upadhyaya P.;Pramanik S.;Bandyopadhyay S.;Cahay M. (01-08-2008. ) Magnetic field effects on spin texturing in a quantum wire with Rashba spin-orbit interaction.Physical Review B - Condensed Matter and Materials Physics, , 77 (4 ) , More Information
Cahay M. (01-01-2008. ) Shortcut to the spectrum: Think of a clock.IEEE Potentials, , 27 (1 ) ,42-46 More Information
Wan J.;Cahay M.;Bandyopadhyay S. (01-01-2008. ) Spin injection efficiency at the source/channel interface of spin transistors.IEEE Transactions on Nanotechnology, , 7 (1 ) ,34-39 More Information
Trivedi A.;Bandyopadhyay S.;Cahay M. (12-01-2007. ) Switching voltage, dynamic power dissipation and on-to-off conductance ratio of a spin field effect .IET Circuits, Devices and Systems, , 1 (6 ) ,395-400 More Information
Cahay M.;Garre K.;Fraser J.;Lockwood D.;Semet V.;Binh V.;Pramanik S.;Kanchibotla B.;Bandyopadhyay S. (12-01-2007. ) Field emission properties of carbon nanosphere chain arrays self assembled on porous alumina templat.Proceedings of SPIE - The International Society for Optical Engineering, , 6768 , More Information
Pramanik S.;Kanchibotla B.;Garre K.;Cahay M.;Bandyopadhyay S. (12-01-2007. ) Organic nano-spintronics.2007 7th IEEE International Conference on Nanotechnology - IEEE-NANO 2007, Proceedings, , 211-213 More Information
Garre K.;Cahay M.;Kosel P.;Fraser J.;Lockwood D.;Semet V.;Binh V.;Kanchibhotla B.;Bandyopadhyay S.;Das B. (12-01-2007. ) Self-assembled growth on flexible alumina and nanoporous silicon templates.2007 7th IEEE International Conference on Nanotechnology - IEEE-NANO 2007, Proceedings, , 1227-1230 More Information
Wan J.;Cahay M.;Bandyopadhyay S. (12-01-2007. ) A novel spin injection field effect transistor.2007 7th IEEE International Conference on Nanotechnology - IEEE-NANO 2007, Proceedings, , 700-703 More Information
Fairchild S.;Grazulis L.;Cahay M.;Garre K.;Poitras D.;Wu X.;Lockwood D.;Semet V.;Binh V. (12-01-2007. ) Lanthanum monosulfide thin films grown on MgO substrates for field emission.Technical Digest of the 20th International Vacuum Nanoelectronics Conference, IVNC 07, , 253-254 More Information
Jensen K.;Feldman D.;O'Shea P.;Moody N.;Cahay M.;Montgomery E. (12-01-2007. ) Development of a general thermal-field-photoemission model and its relation to current density, emit.Technical Digest of the 20th International Vacuum Nanoelectronics Conference, IVNC 07, , 42-43 More Information
Samiee M.;Garre K.;Cahay M.;Kosel P.;Fairchild S.;Fraser J.;Lockwood D. (12-01-2007. ) A new cold cathode using pulsed laser deposited lanthanum monosulfide thin films.Technical Digest of the 20th International Vacuum Nanoelectronics Conference, IVNC 07, , 32-33 More Information
Garre K.;Cahay M.;Fraser J.;Lockwood D.;Kanchibotla B.;Bandyopadhyay S.;Semet V.;Binh V.;Das B. (12-01-2007. ) Field emission properties of multi-level self assembled mesoscopic structures on nanoporous template.Technical Digest of the 20th International Vacuum Nanoelectronics Conference, IVNC 07, , 233-234 More Information
Pramanik S.;Bandyopadhyay S.;Cahay M. (10-26-2007. ) Energy dispersion relations of spin-split subbands in a quantum wire and electrostatic modulation of.Physical Review B - Condensed Matter and Materials Physics, , 76 (15 ) , More Information
Wan J.;Cahay M.;Bandyopadhyay S. (08-27-2007. ) Digital switch and femtotesla magnetic field sensor based on Fano resonance in a spin field effect t.Journal of Applied Physics, , 102 (3 ) , More Information
Cahay M.;Garre K.;Fraser J.;Lockwood D.;Semet V.;Binh V.;Bandyopadhyay S.;Pramanik S.;Kanchibotla B.;Fairchild S.;Grazulis L. (04-08-2007. ) Characterization and field emission properties of lanthanum monosulfide nanoprotrusion arrays obtain.Journal of Vacuum Science and Technology B: Microelectronics and Nanometer Structures, , 25 (2 ) ,594-603 More Information
Pramanik S.;Bandyopadhyay S.;Garre K.;Cahay M. (01-29-2007. ) Erratum: Normal and inverse spin-valve effect in organic semiconductor nanowires and the background .Physical Review B - Condensed Matter and Materials Physics, , 75 (3 ) , More Information
Pramanik S.;Stefanita C.;Patibandla S.;Bandyopadhyay S.;Garre K.;Harth N.;Cahay M. (01-01-2007. ) Observation of extremely long spin relaxation times in an organic nanowire spin valve.Nature Nanotechnology, , 2 (4 ) ,216-219 More Information
Jensen K.;Cahay M. (12-01-2006. ) A general thermal-field emission equation .2006 IEEE International Vacuum Electronics Conference held jointly with 2006 IEEE International Vacuum Electron Sources, IVEC/IVESC 2006, , 97-98
Pramanik S.;Bandyopadhyay S.;Garre K.;Cahay M. (12-01-2006. ) Normal and inverse spin-valve effect in organic semiconductor nanowires and the background monotonic.Physical Review B - Condensed Matter and Materials Physics, , 74 (23 ) , More Information
Cahay M.;Gaffe K.;Semet V.;Vu T.;Lockwood D.;Fraser J.;Bandyopadhyay S.;Pramanik S.;Fairchild S.;Grazulis L. (12-01-2006. ) Characterization and field emission properties of lanthanum monosulfide nanodot and nanowire arrays .IVNC and IFES 2006 - Technical Digest - l9th International Vacuum Nanoelectronics Conference and 50th International Field Emission Symposium, , 139-140 More Information
Samiee M.;Garre K.;Cahay M.;Kosel P.B.;Fairchild S.;Frazer J.W.;Lockwood D.J. (12-01-2006. ) Fabrication of a new cold cathode based on pulsed laser deposition of lanthanum monosulfide thin fil .2006 6th IEEE Conference on Nanotechnology, IEEE-NANO 2006, , 2 ,500-503
Bandyopadhyay S.;Cahay M. (12-01-2006. ) Welcome message from the program co-chairs .2006 6th IEEE Conference on Nanotechnology, IEEE-NANO 2006, , 1 ,
Wan J.;Cahay M.;Bandyopadhyay S. (12-01-2006. ) Influence of impurity scattering on spin injection efficiency at a ferromagnet/semiconductor quantum .2006 6th IEEE Conference on Nanotechnology, IEEE-NANO 2006, , 2 ,826-829
Semet V.;Cahay M.;Binh V.;Fairchild S.;Wu X.;Lockwood D. (10-09-2006. ) Patchwork field emission properties of lanthanum monosulfide thin films.Journal of Vacuum Science and Technology B: Microelectronics and Nanometer Structures, , 24 (5 ) ,2412-2416 More Information
Cahay M.;Garre K.;Wu X.;Poitras D.;Lockwood D.;Fairchild S. (07-11-2006. ) Physical properties of lanthanum monosulfide thin films grown on (100) silicon substrates.Journal of Applied Physics, , 99 (12 ) , More Information
Jensen K.;Cahay M. (04-10-2006. ) General thermal-field emission equation.Applied Physics Letters, , 88 (15 ) , More Information
Pramanik S.;Bandyopadhyay S.;Cahay M. (03-17-2006. ) Spin relaxation of "upstream" electrons in quantum wires: Failure of the drift diffusion model.Physical Review B - Condensed Matter and Materials Physics, , 73 (12 ) , More Information
Bandyopadhyay S.; Cahay M.; Guo P.; Hasegawa H.; Koshida N.; Leburton J.; Lockwood D.; Seal S.; Stella A.; Urquidi-Macdonald M. (12-13-2005. ) Proceedings - Electrochemical Society: Preface .Proceedings - Electrochemical Society, , PV 2004-13 ,
Fairchild S.;Jones J.;Cahay M.;Garre K.;Draviam P.;Boolchand P.;Wu X.;Lockwood D. (12-01-2005. ) Pulsed laser deposition of lanthanum monosulfide thin films on silicon substrates.Journal of Vacuum Science and Technology B: Microelectronics and Nanometer Structures, , 23 (1 ) ,318-321 More Information
Rangaswamy K.;Cahay M.;Jensen K. (12-01-2005. ) Shot noise power spectrum of planar field emitters.Journal of Vacuum Science and Technology B: Microelectronics and Nanometer Structures, , 23 (2 ) ,380-388 More Information
Cahay M.;Bandyopadhyay S. (12-01-2005. ) Can the interface between a non-ideal ferromagnet and a semiconductor quantum wire act as an ideal s.2005 5th IEEE Conference on Nanotechnology, , 1 ,249-252 More Information
Cahay M.;Semet V.;Binh V.;Fairchild S.;Wu X.;Lockwood D. (12-01-2005. ) Field emission properties of lanthanum sulfide thin films deposited on Si and InP subtrates by pulse.Technical Digest of the 18th International Vacuum Nanoelectronics Conference, IVNC 2005, , 2005 ,182-183 More Information
Fairchild S.;Campbell A.;Cahay M.;Semet V.;Binh V.;Wu X.;Lockwood D. (12-01-2005. ) Deposition and characterization of LaS (lanthanum monosulfide) thin films grown by pulsed laser abla.Technical Digest of the 18th International Vacuum Nanoelectronics Conference, IVNC 2005, , 2005 ,233-234 More Information
Semet V.;Cahay M.;Binh V.;Fairchild S.;Wu X.;Lockwood D. (12-01-2005. ) Patchwork field emission properties of lanthanum sulfide thin films.Technical Digest of the 18th International Vacuum Nanoelectronics Conference, IVNC 2005, , 2005 ,33-34 More Information
Bandyopadhyay S.;Cahay M. (03-28-2005. ) Are spin junction transistors suitable for signal processing?.Applied Physics Letters, , 86 (13 ) ,1-3 More Information
Bandyopadhyay S.;Cahay M. (03-01-2005. ) Proposal for a spintronic femto-Tesla magnetic field sensor.Physica E: Low-Dimensional Systems and Nanostructures, , 27 (1-2 ) ,98-103 More Information
Bandyopadhyay S.;Cahay M. (01-01-2005. ) A spin field effect transistor for low leakage current.Physica E: Low-Dimensional Systems and Nanostructures, , 25 (4 ) ,399-403 More Information
Pramanik S.;Bandyopadhyay S.;Cahay M. (01-01-2005. ) Spin relaxation in the channel of a spin field-effect transistor.IEEE Transactions on Nanotechnology, , 4 (1 ) ,2-7 More Information
Cahay M.;Garre K.;Draviam P.;Boolchand P.;Fairchild S.;Jones J.;Wu X.;Poitras D.;Lockwood D.;Semet V.;Binh V. (12-01-2004. ) Pulsed laser deposition of lanthanum sulfide thin films on silicon and indium phosphide substrates: .Technical Digest of the 17th International Vacuum Nanoelectronics Conference, IVNC 2004, , 266-267
Rangaswamy K.;Cahay M.;Jensen K. (12-01-2004. ) Influence of image force potential on the shot noise properties of field emitters .Technical Digest of the 17th International Vacuum Nanoelectronics Conference, IVNC 2004, , 78-79
Pramanik S.;Bandyopadhyay S.;Cahay M. (12-01-2004. ) Why is the spin field effect transistor elusive? .2004 4th IEEE Conference on Nanotechnology, , 101-103
Rangaswamy K.;Cahay M.;Jensen K. (10-25-2004. ) Influence of image force potential on the shot noise properties of field emitters.Applied Physics Letters, , 85 (17 ) ,3763-3765 More Information
Bandyopadhyay S.;Cahay M. (09-06-2004. ) Alternate spintronic analog of the electro-optic modulator.Applied Physics Letters, , 85 (10 ) ,1814-1816 More Information
Bandyopadhyay S.;Cahay M. (08-23-2004. ) Reexamination of some spintronic field-effect device concepts.Applied Physics Letters, , 85 (8 ) ,1433-1435 More Information
Pramanik S.;Bandyopadhyay S.;Cahay M. (01-12-2004. ) Decay of spin-polarized hot carrier current in a quasi-one-dimensional spin-valve structure.Applied Physics Letters, , 84 (2 ) ,266-268 More Information
Cahay M.;Bandyopadhyay S. (01-07-2004. ) Phase-coherent quantum mechanical spin transport in a weakly disordered quasi-one-dimensional channe.Physical Review B - Condensed Matter and Materials Physics, , 69 (4 ) , More Information
Krishnan R.;Cahay M. (01-01-2004. ) Electron beam prebunching in planar cold cathodes with surface current carrying thin films .Journal of Vacuum Science and Technology B: Microelectronics and Nanometer Structures, , 22 (1 ) ,231-236
Bandyopadhyay S.;Pramanik S.;Cahay M. (01-01-2004. ) Magnetoelectric subbands and eigenstates in the presence of Rashba and Dresselhaus spin-orbit intera.Superlattices and Microstructures, , 35 (1-2 ) ,67-75 More Information
Ficke L.;Cahay M. (01-01-2004. ) The Bright Future of Organic LEDs.IEEE Potentials, , 23 (5 ) ,31-34 More Information
Cahay M.;Bandyopadhyay S. (09-26-2003. ) Conductance modulation of spin interferometers.Physical Review B - Condensed Matter and Materials Physics, , 68 (11 ) , More Information
Krishnan R.;Cahay M. (07-01-2003. ) Transition from sub-Poissonian to super-Poissonian shot noise in planar cold cathodes .Journal of Vacuum Science and Technology B: Microelectronics and Nanometer Structures, , 21 (4 ) ,1278-1285
Pramanik S.;Bandyopadhyay S.;Cahay M. (01-01-2003. ) Spin dephasing in quantum wires.Physical Review B - Condensed Matter and Materials Physics, , 68 (7 ) , More Information
Pramanik S.;Bandyopadhyay S.;Cahay M. (01-01-2003. ) Spin transport in nanowires.Proceedings of the IEEE Conference on Nanotechnology, , 1 ,87-90 More Information
Cahay M.;Bandyopadhyay S. (01-01-2003. ) Effect of impurities in the channel of a spin field effect transistor (SPINFET).Proceedings of the IEEE Conference on Nanotechnology, , 1 ,171-174 More Information
Eriksson O.;Cahay M.;Wills J. (01-15-2002. ) Negative electron affinity material: LaS on InP .Physical Review B - Condensed Matter and Materials Physics, , 65 (3 ) ,333041-333044
Bandyopadhyay S.;Cahay M. (01-01-2002. ) Rashba effect in an asymmetric quantum dot in a magnetic field.Superlattices and Microstructures, , 32 (4-6 ) ,171-177 More Information
Eriksson O.;Cahay M.;Wills J. (01-01-2002. ) Negative electron affinity material: LaS on InP.Physical Review B - Condensed Matter and Materials Physics, , 65 (3 ) ,1-4 More Information
Modukuru Y.;Cahay M. (11-01-2001. ) Interplay of current crowding and current self-quenching effects in planar cold cathodes.Journal of Vacuum Science and Technology B: Microelectronics and Nanometer Structures, , 19 (6 ) ,2149-2154 More Information
Modukuru Y.;Thachery J.;Tang H.;Malhotra A.;Cahay M.;Boolchand P. (09-01-2001. ) Growth and characterization of rare-earth monosulfides for cold cathode applications.Journal of Vacuum Science and Technology B: Microelectronics and Nanometer Structures, , 19 (5 ) ,1958-1961 More Information
Datta S.;Roenker K.;Peddenpohl R.;Cahay M. (12-03-2000. ) Analysis of high current effects on the performance of Pnp InP-based heterojunction bipolar transist .Conference Proceedings - International Conference on Indium Phosphide and Related Materials, , 134-137
Garber B.;Cahay M.;Bauer G. (11-15-2000. ) Localization of Rayleigh waves.Physical Review B - Condensed Matter and Materials Physics, , 62 (19 ) ,12831-12837 More Information
Ekbote S.;Cahay M. (09-01-2000. ) Amount of hole conversion across [formula omitted] heterojunctions.Journal of Applied Physics, , 88 (5 ) ,2696-2703 More Information
Datta S.;Roenker K.;Cahay M.;Lunardi L. (07-01-2000. ) Analytical modeling of pnp InP/InGaAs heterojunction bipolar transistors.Solid-State Electronics, , 44 (7 ) ,1331-1333 More Information
Datta S.;Roenker K.;Cahay M. (06-01-2000. ) Gummel-Poon model for pnp heterojunction bipolar transistors with a compositionally graded base.Solid-State Electronics, , 44 (6 ) ,991-1000 More Information
Modukuru Y.;Cahay M.;Kolinsky H.;Mumford P. (04-01-2000. ) Onset of current self-quenching in a metal/CdS/LaS cold cathode in the presence of inelastic scatter.Journal of Applied Physics, , 87 (7 ) ,3386-3393 More Information
Ekbote S.;Cahay M.;Roenker K. (02-01-2000. ) Emitter-base bias dependence of the collector current ideality factor in abrupt Pnp AlGaAs/GaAs hete.Journal of Applied Physics, , 87 (3 ) ,1467-1473 More Information
Cahay M.;Malhotra A.;Modukuru Y.;Tang H.;Bresser W.;Boolchand P.;Mumford P.;Friz W. (01-01-2000. ) Towards the realization of a InP/CdS/LaS cold cathode .Materials Research Society Symposium - Proceedings, , 558 ,545-549
Ekbote S.;Cahay M.;Roenker K.;Kumar T. (12-15-1999. ) Space-charge recombination currents and their influence on the dc current gain of AIGaAs/GaAs Pnp he.Journal of Applied Physics, , 86 (12 ) ,7065-7070 More Information
Ekbote S.;Cahay M.;Roenker K. (11-15-1999. ) Tunneling properties of holes across abrupt heterostructures using Burt's envelope function theory.Journal of Applied Physics, , 86 (10 ) ,5650-5655 More Information
Ekbote S.;Cahay M.;Roenker K. (08-01-1999. ) Design of a InP/In1-xGaxAsyP&lt.Journal of Applied Physics, , 86 (3 ) ,1670-1675 More Information
Ekbote S.;Cahay M.;Roenker K. (01-15-1999. ) Hole antiresonances above quantum wells.Journal of Applied Physics, , 85 (2 ) ,924-934 More Information
Roenker K.;Primel S.;Cahay M. (01-01-1999. ) Effects of optical absorption on the quasi-fermi level splitting at the emitter-base junction in npn.IEEE Transactions on Electron Devices, , 46 (4 ) ,669-674 More Information
Datta S.;Roenker K.;Cahay M. (01-01-1999. ) Emitter series resistance effect of multiple heterojunction contacts for Pnp heterojunction bipolar .Solid-State Electronics, , 43 (7 ) ,1299-1305 More Information
Datta S.;Roenker K.;Cahay M. (01-01-1999. ) Hole transport and quasi-Fermi level splitting at the emitter-base junction in Pnp heterojunction bi.Journal of Applied Physics, , 85 (3 ) ,1949-1955 More Information
Datta S.;Roenker K.;Cahay M.;Stanchina W. (01-01-1999. ) Implications of hole vs electron transport properties for high speed Pnp heterojunction bipolar tran.Solid-State Electronics, , 43 (1 ) ,73-79 More Information
Datta S.;Shi S.;Roenker K.;Cahay M.;Stanchina W. (12-01-1998. ) Simulation and Design of InAlAs/InGaAs pnp Heterojunction Bipolar Transistors.IEEE Transactions on Electron Devices, , 45 (8 ) ,1634-1643 More Information
Malhotra A.;Modukuru Y.;Cahay M. (11-01-1998. ) Self-heating effects in a InP/CdS/LaS cold cathode .Journal of Vacuum Science and Technology B: Microelectronics and Nanometer Structures, , 16 (6 ) ,3086-3096
Mumford P.;Cahay M. (09-01-1998. ) Space-charge effects and current self-quenching in a metal/CdS/LaS cold cathode.Journal of Applied Physics, , 84 (5 ) ,2754-2767 More Information
Cahay M.;Mumford P. (08-01-1998. ) Cold cathodes are heating up.IEEE Potentials, , 17 (3 ) ,9-12 More Information
Datta S.;Roenker K.;Cahay M. (06-15-1998. ) A thermionic-emission-diffusion model for graded base Pnp heterojunction bipolar transistors.Journal of Applied Physics, , 83 (12 ) ,8036-8045 More Information
Kumar T.;Cahay M.;Roenker K. (02-15-1998. ) Ensemble Monte Carlo analysis of self-heating effects in graded heterojunction bipolar transistors.Journal of Applied Physics, , 83 (4 ) ,1869-1877 More Information
Ekbote S.;Cahay M.;Roenker K. (01-01-1998. ) Importance of the spin-orbit split-off band on the tunneling properties of holes through and heteros.Physical Review B - Condensed Matter and Materials Physics, , 58 (24 ) ,16315-16325 More Information
Kothari R.;Lotlikar R.;Cahay M. (01-01-1998. ) State-Dependent Weights for Neural Associative Memories .Neural Computation, , 10 (1 ) ,59-71
Mumford P.;Cahay M. (04-15-1997. ) Current crowding effects in a CdS/LaS cold cathode.Journal of Applied Physics, , 81 (8 ) ,3707-3715 More Information
Kumar T.;Cahay M.;Roenker K. (01-01-1997. ) Hole tunneling through the emitter-base junction of a heterojunction bipolar transistor.Physical Review B - Condensed Matter and Materials Physics, , 56 (8 ) ,4836-4844 More Information
Datta S.;Shi S.;Roenker K.;Cahay M.;Stanchina W. (01-01-1997. ) Numerical modeling and design of Pnp InAlAs-InGaAs heterojunction bipolar transistors .Conference Proceedings - International Conference on Indium Phosphide and Related Materials, , 392-395
Cahay M.;Kothari R. (01-01-1997. ) Onset of chaos in a superconducting Wheatstone bridge of overdamped Josephson junctions.Physical Review B - Condensed Matter and Materials Physics, , 56 (6 ) ,3394-3401 More Information
Shi S.;Roenker K.;Kumar T.;Cahay M.;Stanchina W. (12-01-1996. ) Simulation of PNP InAlAs/InGaAs heterojunction bipolar transistors.IEEE Transactions on Electron Devices, , 43 (9 ) ,1466-1467 More Information
Mumford P.;Cahay M. (12-01-1996. ) Sensitivity of the dynamic work function shift and emission current on device parameters in a new co .Proceedings of the IEEE International Vacuum Microelectronics Conference, IVMC, , 42-46
Kumar T.;Cahay M.;Roenker K. (11-01-1996. ) Trends in the emitter-base bias dependence of the average base transit time through abrupt heterojun.Journal of Applied Physics, , 80 (9 ) ,5478-5482 More Information
Mumford P.;Cahay M. (03-01-1996. ) Dynamic work function shift in cold cathode emitters using current carrying thin films.Journal of Applied Physics, , 79 (5 ) ,2176-2179 More Information
Mumford P.D.;Cahay M. (01-01-1996. ) Monte Carlo simulations of GaN cold cathodes .Superlattices and Microstructures, , 19 (4 ) ,327-335
Kumar T.;Cahay M.;Shi S.;Roenker K.;Stanchina W. (12-01-1995. ) Limit of validity of the thermionic-field-emission treatment of electron injection across emitter-ba.Journal of Applied Physics, , 77 (11 ) ,5786-5792 More Information
Kothari R.;Megada S.;Cahay M.;Qian G. (12-01-1995. ) Multi-valued neural associative memories .Intelligent Engineering Systems Through Artificial Neural Networks, , 5 ,33-38
Cahay M.;Qian G.;Kothari R. (12-01-1995. ) Current-voltage characteristics of unbalanced superconducting Wheatstone bridges.Journal of Applied Physics, , 78 (4 ) ,2581-2584 More Information
Kumar T.;Cahay M.;Shi S.;Roenker K. (12-01-1995. ) Influence of quantum-mechanical reflection at the emitter-base spike on the base transit time throug.Journal of Applied Physics, , 78 (11 ) ,6814-6817 More Information
Kumar T.;Cahay M.;Shi S.;Roenker K.;Stanchina W. (01-01-1995. ) Hybrid model to calculate the forward delay time of heterojunction bipolar transistors.Superlattices and Microstructures, , 18 (1 ) ,1-8 More Information
Shi S.;Roenker K.;Kumar T.;Cahay M.;Stanchina W. (01-01-1995. ) Simulation study of InP-based PNP heterojunction bipolar transistors and incorporation of nonclassic.Superlattices and Microstructures, , 18 (1 ) ,9-19 More Information
Qian G.;Cahay M.;Kothari R. (01-01-1995. ) A new superconducting neural cell.Superlattices and Microstructures, , 18 (4 ) ,259-267 More Information
Qian G.;Cahay M. (01-01-1995. ) Current-voltage characteristics of superconducting field effect transistors with a 0.1 ?m t-gate.Superlattices and Microstructures, , 18 (1 ) ,59-66 More Information
Conklin T.;Naugle S.;Shi S.;Frimel S.;Roenker K.;Kumar T.;Cahay M.;Stanchina W. (01-01-1995. ) Inclusion of tunneling and ballistic transport effects in an analytical approach to modeling of npn .Superlattices and Microstructures, , 18 (1 ) ,21-32 More Information
Kothari R.;Cahay M.;Qian G. (12-01-1994. ) On the realization of a Q-state neuron .IEEE International Conference on Neural Networks - Conference Proceedings, , 4 ,2089-2092
Qian G.;Cahay M.;Kothari R. (12-01-1994. ) Transverse Shapiro steps in a radio frequency driven superconducting Wheatstone bridge.Journal of Applied Physics, , 75 (6 ) ,3217-3219 More Information
Cahay M.;Bandyopadhyay S. (01-01-1994. ) Semiconductor Quantum Devices.Advances in Electronics and Electron Physics, , 89 (C ) ,93-253 More Information
Lai H.;Qian G.;Cahay M. (12-01-1993. ) An improved resistor shunted junction model of superconducting metal-oxide-semiconductor field effec.Journal of Applied Physics, , 73 (7 ) ,3560-3565 More Information
Qian G.;Cahay M.;Mast D.;Lee H. (04-01-1993. ) Voltage controlled josephson junction arrays.COMPEL - The international journal for computation and mathematics in electrical and electronic engineering, , 12 (4 ) ,497-505 More Information
Singh T.;Engle C.;Cahay M. (04-01-1993. ) Boundstates of two-electron systems in quantum confined geometries.COMPEL - The international journal for computation and mathematics in electrical and electronic engineering, , 12 (4 ) ,447-456 More Information
Chaudhuri S.;Bandyopadhyay S.;Cahay M. (01-01-1993. ) Current, potential, electric field, and Fermi carrier distributions around localized elastic scatter.Physical Review B, , 47 (19 ) ,12649-12662 More Information
Thanikasalam P.;Venkatasubramanian R.;Cahay M. (01-01-1993. ) Analytical Expressions for Tunneling Time Through Single and Double Barrier Structures.IEEE Journal of Quantum Electronics, , 29 (9 ) ,2451-2458 More Information
Cahay M.;Bandyopadhyay S. (01-01-1993. ) The twilight zone for ULSI (ultra large scale integrated circuits).IEEE Potentials, , 12 (1 ) ,18-23 More Information
Cahay M. (01-01-1993. ) Superconductor—semiconductor hybrid devices: Past and future in the present tense.IEEE Potentials, , 12 (4 ) ,34-37 More Information
Singh T.;Cahay M. (01-01-1992. ) Wavepacket switching between coupled quantum wells.Superlattices and Microstructures, , 11 (3 ) ,253-259 More Information
Chaudhuri S.;Bandyopadhyay S.;Cahay M. (01-01-1992. ) Quantum transport in a disordered nanostructure in the presence of a magnetic field.Superlattices and Microstructures, , 11 (2 ) ,241-244 More Information
Cahay M.;Dalton K.;Fisher G.;Anwar A. (01-01-1992. ) Tunneling time through resonant tunneling devices and quantum-mechanical bistability.Superlattices and Microstructures, , 11 (1 ) ,113-117 More Information
Anwar A.;LaComb R.;Cahay M. (01-01-1992. ) Influence of impurity scattering on the traversal time and current-voltage characteristics of resona.Superlattices and Microstructures, , 11 (1 ) ,131-135 More Information
Qian G.;Singh T.;Cahay M. (01-01-1992. ) Electron wave directional couplers in the presence of impurity scattering.Superlattices and Microstructures, , 12 (2 ) ,185-190 More Information
Bandyopadhyay S.;Chaudhuri S.;Das B.;Cahay M. (01-01-1992. ) Features of quantum magnetotransport and electromigration in mesoscopic systems.Superlattices and Microstructures, , 12 (1 ) ,123-132 More Information
Chaudhuri S.;Bandyopadhyay S.;Cahay M. (01-01-1992. ) Spatial distribution of current and Fermi carriers around localized elastic scatterers in quantum tr.Physical Review B, , 45 (19 ) ,11126-11135 More Information
Bandyopadhyay S.;Cahay M.;Berman D.;Nayfeh B. (01-01-1991. ) The role of evanescent states in quantum transport through disordered mesoscopic structures.Superlattices and Microstructures, , 10 (3 ) ,327-332 More Information
Osman M.A.;Cahay M. (12-01-1990. ) Effect of hot phonons on the ultrafast relaxation of holes in GaAs .Proceedings of SPIE - The International Society for Optical Engineering, , 1282 ,22-29
Cahay M.;Bandyopadhyay S.;Osman M.;Grubin H. (04-01-1990. ) Influence of evanescent states on quantum transport through an array of elastic scatterers.Surface Science, , 228 (1-3 ) ,301-305 More Information
Cahay M.;Bandyopadhyay S. (01-01-1990. ) Properties of the Landauer resistance of finite repeated structures.Physical Review B, , 42 (8 ) ,5100-5108 More Information
Cahay M.;Kreskovsky J.;Grubin H. (01-01-1989. ) Electron diffraction through an aperture in a potential wall.Solid State Electronics, , 32 (12 ) ,1185-1189 More Information
Osman M.;Cahay M.;Grubin H. (01-01-1989. ) Effect of valence band anisotropy on the Ultrafast relaxation of photoexcited electrons in GaAs.Solid State Electronics, , 32 (12 ) ,1911-1914 More Information
Cahay M.;Bandyopadhyay S.;Grubin H. (01-01-1989. ) Two types of conductance minima in electrostatic Aharonov-Bohm conductance oscillations.Physical Review B, , 39 (17 ) ,12989-12992 More Information
Cahay M.;McLennan M.;Datta S. (01-01-1988. ) Conductance of an array of elastic scatterers: A scattering-matrix approach.Physical Review B, , 37 (17 ) ,10125-10136 More Information
Cahay M.;McLennan M.;Datta S.;Lundstrom M. (12-01-1987. ) Importance of space-charge effects in resonant tunneling devices.Applied Physics Letters, , 50 (10 ) ,612-614 More Information
Datta S.;Cahay M.;McLennan M. (01-01-1987. ) Scatter-matrix approach to quantum transport.Physical Review B, , 36 (10 ) ,5655-5658 More Information
Cahay M.;McLennan M.;Datta S.;Lundstrom M. (01-01-1987. ) Self-consistent I-V characteristics of ultra-small devices.COMPEL - The international journal for computation and mathematics in electrical and electronic engineering, , 6 (1 ) ,53-57 More Information
Vezzetti D.;Cahay M. (12-01-1986. ) Transmission resonances in finite, repeated structures.Journal of Physics D: Applied Physics, , 19 (4 ) , More Information
Datta S.;Bandyopadhyay S.;Melloch M.;Reifenberger R.;Miller M.;Vaziri M.;Dungan T.;Cahay M.;Noren R. (08-03-1986. ) Aharonov-Bohm oscillations due to quantum interference between parallel quantum wells.Surface Science, , 174 (1-3 ) ,439-443 More Information
Cahay M.;Kartheuser E. (01-01-1984. ) Polarizability of Donors in Polar Semiconductors. Effect of a Weak Magnetic Field.physica status solidi (b), , 121 (1 ) ,345-356 More Information
Cahay M.;Kartheuser E. (01-01-1983. ) Effect of chemical shift on polarizabilities of donors in semiconductors.Solid State Communications, , 48 (9 ) ,781-783 More Information
https://scholar.google.com/citations?user=fkAHQNEAAAAJ&hl=en,