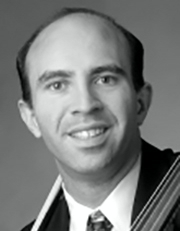 Nathaniel Chaitkin
CCM Prep Master Teacher, Cello
Nathaniel Chaitkin teaches cello and chamber music at the Preparatory Division of the University of Cincinnati College-Conservatory of Music. He has also served on the faculties of Michigan State University and Georgetown University. Chaitkin is currently a member of the Cincinnati Chamber Orchestra and the ProMusica Chamber Orchestra. He has been a member of the Grand Rapids Symphony and the "President's Own" U.S. Marine Chamber Orchestra and performs regularly with the Kennedy Center Opera House Orchestra.
 
Chaitkin has made several appearances as soloist with orchestra, including a performance of the Schumann Concerto which the Washington Post praised for its "engaging flair and commitment." He has been heard in several recitals broadcast across Canada on CBC Radio, on Chicago's WFMT performing on the Dame Myra Hess concert series, at the National Gallery of Art and at the Banff Centre. He has recorded for Albany Records.
 
Chaitkin graduated from the Pre-College Division of the Juilliard School, where he studied with Ardyth Alton. He received undergraduate and graduate degrees in music, as well as a B.A. in History at the University of Michigan, and a doctorate at the University of Maryland. His teachers included Jeffrey Solow, Nina deVeritch, Erling Blöndal Bengtsson, Evelyn Elsing and David Soyer.