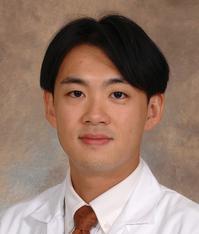 Samuel Chen
Clinical Instructor
Personal Statement
Over the last four years I found my place in internal medicine and solidified what medicine means to me. Being an internist means synthesizing a broad scope of scientific knowledge to empower; communicating with compassion for those at their most vulnerable; holistically serving diverse populations with a wide spectrum of medical needs. I've dedicated myself to becoming a future internist my patients can trust, devoted to providing empathetic, holistic care. I've come to love not only the breadth of paths in internal medicine, but also the diversity of patients, their problems, and the role I lead in solving them.

Why I Chose Cincinnati
I really felt a tangible sense of camaraderie at Cincinnati, highlighted by unrelenting support from the mentors and leaders of the program, a focus on patient-centered care to an impressive degree, as well as an amazing group of residents whom I felt like I could talk about anything with. Tight-knit, friendly, humble, and driven were the qualities that stood out to me as I met each of the residents, and I could not be happier to join a like-minded family like this one as I learn to pursue both clinical and educational excellence here.
 
MD: Ohio State University College of Medicine