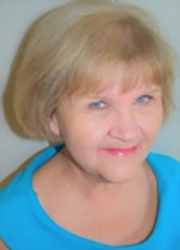 Rebecca Childs
Lecturer
CCM Prep Master Teacher, Voice and Musical Theatre
Corbett Cntr Perform Arts
3860
CCM Preparatory and Community Engagement - 0236
Rebecca Childs received her Bachelor of Music Education and Master of Music degrees from Miami University. A proponent of lifelong learning, she has pursued postgraduate study at the University of Cincinnati College-Conservatory of Music, University of New Orleans, University of Memphis, Nicholls State University and the University of Dayton.

As a teacher, Childs has taught music to all levels from preschool to university, in private and public schools and colleges in six states. At CCM Prep, she currently teaches Private Voice .lessons.  She also has taught Music Theory and Sight Singing for the Musical Theatre majors at CCM.  In 2017, she was honored for her teaching as the Outstanding Arts Educator by the Cincinnati Arts Association and Overture Awards. In 2018, she was thrilled to join a group of colleagues teaching a Musical Theatre Workshop in Beijing, China.

In addition to teaching for CCM Prep, Childs also is an ateaches voice for Musical Theatre majors at Xavier University.as an adjunct faculty member.

While Childs has done some stage work, her primary theatrical involvement has been as an accompanist, vocal coach and music director for school, community theatre and professional productions. Local music directing credits include CCM Drama, Miami University, University of Dayton, Xavier University,LaComedia Dinner Theatre, the Carnegie, Mad Anthony Theatre Company and the Fitton Center for Creative Arts.  For 20 years, she served as music director of A Christmas Carol at Cincinnati Playhouse in the Park.

Childs is proud to be on the faculty here, and is enormously proud of her former students who have gone on to pursue the arts, both professionally and as an avocation.