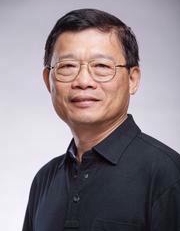 Fred Yauh-Huei Chiou
Associate Professor Educator
Old Chemistry Building
831
CEAS - Electrical and Computer Engineeri - 0030
Dr. Fred Chiou obtained his Ph.D. and M.S. degrees, both in Electrical Engineering, from Georgia Institute of Technology in 1998 and 1985 respectively. Before teaching in the academia, he worked in the electronics and computer engineering industry for more than 20 years until 2011. After teaching at Southern Polytechnic State University (SPSU) as an Adjunct Professor in the Department of Electrical Engineering for two years, in July 2013, he joined Weber State University as an Assistant Professor in the Department of Engineering Technology. In 2015, he served as the program coordinator of Electronics Engineering Technology program. He was promoted to Associate Professor in April, 2016. Dr. Chiou was awarded twice to participate the Visiting Faculty Program supported by Department of Energy for the research project related to renewable energy and microgrid at Idaho National Laboratory (INL) in summer 2016 and 2017 individually. Dr. Chiou joined University of Cincinnati as an Associate Professor Educator in the department of Electrical Engineering and Computer Science in January 2018.
Ph.D.: Georgia Institute of Technology Atlanta, GA, 1998 (Electrical Engineering)
M.S.: Georgia Institute of Technology Atlanta, GA, 1985 (Electrical Engineering)
B.S.: Taiwan University of Science and Technology Taipei, Taiwan, 1982 (Electrical Engineering)
Research and Practice Interests
Renewable energy, solar PV systems, digital systems design, embedded systems, circuit analysis, PLC industrial controls, signals and systems, digital signal processing, control systems.