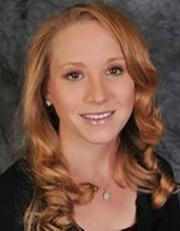 Michelle Renee Chyatte , DrPH, MPH
Associate Professor Educator
Health Sciences Building
3225 Eden Avenue
Room 104
Cincinnati, Ohio 45267

Dr. Michelle Renee Chyatte, DrPH, MPH is an Assistant Professor and Capstone Director in MHA program at the University of Cincinnati. She has over a decade of experience with mixed methodology multi-level research, health care delivery systems, and curriculum development for public health and medical students. As a published researcher and educator, she is also known for serving on a number of national strategic planning committees. Dr. Chyatte has presented at well over a dozen national and international conferences and helped procure over $4 million in grant monies. 

Previous work has been in the design, implementation, and evaluation of health policy strategies for health care industry leaders including: The Centers for Disease Control, The Children's Hospital of Philadelphia, and The Pennsylvania Department of Health. As a former NPR reporter, legislative policy coordinator, Dr. Chyatte has extensive experience/knowledge of state and federal legislatures, preparing policy briefs, annual reports, and white papers for stakeholders and legislative staff. She parlayed her careers in journalism and health care policy which has helped her assist in development and procurement of value-added strategic partnerships at both the state and federal level through inter-agency meetings and grant procurement. 
 
Doctorate of Public Health (DrPH): Drexel University Philadelphia, PA, 2011 (public health, policy development and evaluation, biostatistics, epidemiology, program evaluation)
Master of Public Health: Kent State University - NEOMED Kent, Ohio, 2005 (public health, MCH policy)
Bachelor of Science: Kent State University Kent, Ohio, 2000 (Broadcast Journalism)
Research and Practice Interests
Michelle Renee Chyatte's primary research focus is the evaluation of child welfare policies and how through integrated knowledge translation (IKT) and community-based participatory reseearch (CBPR) efforts, one can better understand how to improve policies that impact the psycho-social, neurocognitive, physical, and environmental health outcomes for children in the welfare system.  
Peer Reviewed Publications
Cardarelli, Roberto; Bausch, Gregory; Murdock, Joan; Chyatte, Michelle Renee (2017. ) Return-on-Investment (ROI) Analyses of an Inpatient Lay Health Worker Model on 30-Day Readmission Rates in a Rural Community Hospital.The Journal of rural health : official journal of the American Rural Health Association and the National Rural Health Care Association, , More Information
Wear, Delese; Zarconi, Joseph; Aultman, Julie M; Chyatte, Michelle R; Kumagai, Arno K (2017. ) Remembering Freddie Gray: Medical Education for Social Justice.Academic medicine : journal of the Association of American Medical Colleges, , 92 (3 ) ,312-317 More Information
Fischbein, Rebecca; Meeker, James; Saling, Julia R; Chyatte, Michelle; Nicholas, Lauren (2016. ) Identifying families' shared disease experiences through a qualitative analysis of online twin-to-twin transfusion syndrome stories.BMC pregnancy and childbirth, , 16 (1 ) ,163 More Information
Meeker, James; Amerine, Jenna; Kropp, Denise; Chyatte, Michelle; Fischbein, Rebecca (2015. ) The impact of Chiari malformation on daily activities: A report from the national Conquer Chiari Patient Registry database.Disability and health journal, , 8 (4 ) ,521-6 More Information
Fischbein, Rebecca; Saling, Julia R; Marty, Paige; Kropp, Denise; Meeker, James; Amerine, Jenna; Chyatte, Michelle Renee (2015. ) Patient-reported Chiari malformation type I symptoms and diagnostic experiences: a report from the national Conquer Chiari Patient Registry database.Neurological sciences : official journal of the Italian Neurological Society and of the Italian Society of Clinical Neurophysiology, , 36 (9 ) ,1617-24 More Information
Agarwal, Ashok; Mulgund, Aditi; Hamada, Alaa; Chyatte, Michelle Renee (2015. ) A unique view on male infertility around the globe.Reproductive biology and endocrinology : RB&E, , 13 ,37 More Information
Chilton, Mariana; Chyatte, Michelle; Breaux, Jennifer (2007. ) The negative effects of poverty & food insecurity on child development. The Indian journal of medical research, , 126 (4 ) ,262-72
Academic - Health Sciences Building
3225 Eden Avenue
Cincinnati  Ohio, 45267