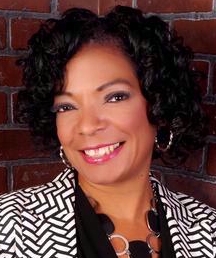 Regina L Coates
Business Manager
Business Manager
Regina Coates  has been with the Evaluation Services Center since 2001. Prior to that she worked for Northern Kentucky University in the Academic Advising Resource Center.  She received her associate's of science, executive administration degree in 1986 from the Cincinnati Metropolitan College.
Regina manages, monitors, and review center-wide budget funded with federal, state, and local grants and contracts with an annual budget of approximately $1 million, 30-35 active projects. 
She received her Lean Six Sigma Black Belt Certification in 2019 helping to improve operational processes.
Associate of Science: Cincinnati Metropolitan College Cincinnati, OH, 1986 (Executive Administration)
Northern Kentucky University Highland Heights, KY, (General courses taken)
Positions and Work Experience
02-2001 -To Present Business Manager, University of Cincinnati - College of Education, Criminal Justice, and Human Services,
06-1990 -02-2001 Academic Assistant, Northern Kentucky University; Academic Advising Resource Center, Highland Heights, KY
09-1986 -06-1990 Office Manager, Integrity Computer & Audio Video, Cincinnati, OH
Victory Parkway Campus
2220 Victory Parkway, Admin Bldg. 420
Cincinnati  Ohio, 45206
coatesrl@uc.edu