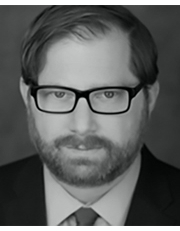 Jacob K. Cogan
Professor
Judge Joseph P. Kinneary Professor of Law
Jacob Katz Cogan teaches contracts, international business transactions, international tax, property, and public international law. He earned his JD from the Yale Law School, his MA and PhD in History from Princeton University, and his BA, magna cum laude, from the University of Pennsylvania. Immediately prior to joining the College of Law, he served as an attorney-adviser in the Office of the Legal Adviser at the U.S. Department of State, where his responsibilities included United Nations Affairs and Law Enforcement and Intelligence. He is a recipient the Department's Superior Honor Award.
Professor Cogan's research focuses on the hidden assumptions, informal rules, and constitutive decisions and structures that form the operational international legal system. He also writes about the history of international law. He is the coeditor of Proceedings of the 112th Annual Meeting of the American Society of International Law (2019), The Oxford Handbook of International Organizations (2016), and Looking to the Future: Essays on International Law in Honor of W. Michael Reisman (2011). Professor Cogan's articles and essays have appeared in American Journal of International Law, the European Journal of International Law, the Harvard International Law Journal, the Journal of the History of International Law, and the Yale Journal of International Law, among many other journals. In 2010, he was awarded the Francis Deák Prize of the American Society of International Law.
Professor Cogan is the Faculty Director of the Cincinnati Center for the Global Practice of Law, the Deputy Editor of the Human Rights Quarterly, a member of the Executive Council of the American Society of International Law, an elected member of the American Law Institute, and a member of the editorial boards of the International Organizations Law Review, the Elgar International Law Series, and Oxford International Organizations. He previously served as Associate Dean of Faculty. The College of Law has recognized both his teaching and his scholarship by awarding him the Goldman Prize for Excellence in Teaching and the Harold C. Schott Scholarship Award. He is the publisher of the International Law Reporter, a widely read and relied upon blog on scholarship, events, and ideas in international law, international relations, and associated disciplines.
BA: University of Pennsylvania
MA: Princeton University
PhD: Princeton University
JD: Yale Law School
Academic - Phone: 513-556-0105