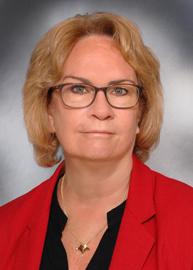 Melanie T Cushion , PhD
Professor
of Research and Professor
CARE / Crawley Building
Room E870
3223 Eden Avenue
Cincinnati, Ohio 45267
Phone 513-558-7540
Fax 513-558-4408
Email melanie.cushion@uc.edu
 Professor Cushion is a bench scientist with funding from the NIH, VA and other sources. She has been named as Research Career Scientist in the VA system for two consecutive five-year terms and is a member of the Academy of Microbiology. Her research focuses on the fungal pathogens in the species, Pneumocystis.  These fungi can cause a lethal pneumonia in patients and animals whose immune systems have become debilitated by infection (e.g. HIV in humans), chemotherapy, and anti-rejection drugs such as corticosteroids.  Her approaches to investigate these enigmatic fungi include analysis of their life cycle including mode of transmission, preclinical drug development, and  the genomics of Pneumocystis.  She directs the Pneumocystis Genome Project (http://pgp.cchmc.org)
 
She has extensive experience in academic administration. She has participated in training in executive leadership through the ELAM program (Executive Leadership in Academic Medicine).  As Associate Chair for Research in the Department of Internal Medicine, Professor Cushion has organized symposia, administered grants and is currently participating in an effort to create a Research Core infrastructure to aid investigators in their research at every step of the process. Most recently, she proposed and launched a university-wide series of workshops that provide necessary skills to enable research faculty to establish a successful laboratory and research program.
 
Her entrepreneurial experience includes holding a patent and having launched asmall business initiative for pre-clinical drug development and other research services.
 
She has always had an interest in the advancement of women and increasing diversity at UC.  In a departure from her laboratory research, she collaborated with colleagues from other Colleges to seek NSF funding for an ADVANCE program at the University of Cincinnati.  The submission has been recommended for funding and this new program,  LEAF (Leadership, Empowerment, and Advancement of Women STEM Faculty) will be launched shortly. LEAF will address inequities of women faculty in STEM at UC.

Bachelor's Degree: St. Joseph's College 1977 (Biology-Chemistry)
Doctoral Degree: St. Thomas Institute 1981 (The biological and immunological activities of phospholipids)
Fellowship: University of Cincinnati College of Medicine 1985
Research and Practice Interests
Fungi in the genus Pneumocystis cause an oftentimes lethal pneumonia (PCP)  in humans and other mammals with compromised immune status. The niche of these fungi include patients with underlying chronic diseases such as COPD or HIV and those receiving anti-inflammatory or immunosuppressive agents. PCP is not responsive to standard antifungal therapy with few treatment alternatives besides tri­methoprim-sulfamethoxazole. My laboratory focuses on  pre-clinical drug development that includes discovery of potential new targets by understanding the metabolism of these obli­gate fungi;  in silico or in vitro screening of inhibitors to identify potential new drugs; evaluation of toxicity in vitro, and eventually evaluation in rodent animal models of this fungal pneumonia. Approaches used for discovery include RNA_seq, comparative genomics, and validation by qRT-PCR; high-throughput screening using yeast expression as well as new approaches such as alveolar organoids to grow these unculturable fungi outside the lung.   
Positions and Work Experience
1981 -1985 Postdoctoral fellow, laboratory of Dr. Peter Walzer, University of Cincinnati College of Medicine and VAMC, Cincinnati, OH
1985 -1987 Instructor, Department of Pathology, University of Cincinnati College of Medicine, Cincinnati, OH
1985 -1987 Research Instructor of Medicine, Department of Internal Medicine, University of Cincinnati College of Medicine, Cincinnati, OH
1986 -To Present Research Microbiologist, VA Medical Center, Cincinnati, OH
1987 -1992 Research Assistant Professor of Medicine, Department of Internal Medicine, University of Cincinnati College of Medicine, Cincinnati, OH
1992 -1994 Assistant Professor of Medicine, Department of Internal Medicine, University of Cincinnati College of Medicine, Cincinnati, OH
1994 -2001 Associate Professor of Medicine, Department of Internal Medicine, University of Cincinnati College of Medicine, Cincinnati, OH
1998 - Associate Professor, Granted Tenure,
2001 -To Present Professor, Department of Internal Medicine, University of Cincinnati College of Medicine, Cincinnati, OH
2006 -To Present Associate Chair for Research, Department of Internal Medicine, University of Cincinnati College of Medicine, Cincinnati, OH
Investigators:Cushion, Melanie 02-01-2004 -01-31-2005 National Institute of Allergy and Infectious Diseases Pneumocystis Genome Project Role:PI Closed 003365-001 Level:Federal
Grant: #R01 AI50450 Investigators:Cushion, Melanie 06-01-2002 -05-31-2008 National Institute of Allergy and Infectious Diseases New Approaches for Development of PcP Therapy Role:PI Closed 004110-001 Level:Federal
Grant: #5-R01-AI-44651-05-A0-S0-E0 Investigators:Cushion, Melanie 02-15-1999 -01-31-2005 National Institute of Allergy and Infectious Diseases Pneumocystis Genome Project Role:PI Closed 004550-001 Level:Federal
Grant: #R01 AI076104 Investigators:Cushion, Melanie 02-01-2008 -01-31-2012 National Institute of Allergy and Infectious Diseases Biofilm Formation by Pneumocystis Role:PI Active 005446-001 Level:Federal
Grant: #HHSN2722010000291 Investigators:Cushion, Melanie; Newman, Simon; Rhodes, Judith; Smulian, Alan; Walzer, Peter 03-22-2010 -03-21-2017 National Institute of Allergy and Infectious Diseases Animal Models of Infectious Diseases Role:PI $544,424.00 Active Level:Federal
Grant: #G1200050 \ R01 AI098458 Investigators:Cushion, Melanie 02-01-2012 -01-31-2017 National Institute of Allergy and Infectious Diseases Pneumocystis Jirovecii Targeted Antiopportunistics Agents Role:PI $49,361.00 Active Level:Federal
Grant: #111277060-7489196 \ 2 R01AI070721-06 Investigators:Cushion, Melanie 07-15-2012 -06-30-2014 National Institute of Allergy and Infectious Diseases Novel Inhibitors to DHPS to Probe Catalytic Mechanism & Therapeutic Potential Role:PI $96,180.00 Active Level:Federal
Grant: #HRD-1209169 Investigators:Cushion, Melanie; Degen, Sandra; Ghia, Urmila; Hardcastle, Valerie; Holloway, Stacie; Howe, Steven; Kallen, Rachel; Ono, Santa 09-15-2012 -08-31-2017 National Science Foundation Leadership, Empowerment, and Advancement for STEM Women Faculty (LEAF) at UC Role:Collaborator $738,310.00 Active Level:Federal
Grant: #R01 HL119190 Investigators:Cushion, Melanie; Medvedovic, Mario; Porollo, Alexey 05-22-2013 -02-28-2018 National Heart, Lung and Blood Institute Directed Culturing of Pneumocystis Using Metatranscriptomics Role:PI $404,514.00 Active Level:Federal
Grant: #HRD-1209169 Investigators:Cushion, Melanie; Degen, Sandra; Ghia, Urmila; Hardcastle, Valerie; Holloway, Stacie; Howe, Steven; Kallen, Rachel; Ono, Santa 09-15-2012 -08-31-2017 National Science Foundation Leadership, Empowerment, and Advancement for STEM Women Faculty (LEAF) at UC Role:Collaborator $1,468,854.00 Active Level:Federal
Grant: #SUNY-Stonybrook sub R01AI116420 Investigators:Cushion, Melanie 08-01-2016 -11-30-2020 National Institute of Allergy and Infectious Diseases Identification of new compounds against fungal microbes Role:PI $99,815.00 Awarded Level:Federal
Grant: #UTHSCA sub NIAID HHSN272201100018I Task A22 Investigators:Cushion, Melanie 08-01-2016 -07-31-2017 National Institute of Allergy and Infectious Diseases Development of a New System for Scaled Up Culture and Propagation of Pneumocystis Role:PI $119,826.00 Active Level:Federal
Grant: #HHSN272201700034I (Master Agreement) Investigators:Cushion, Melanie; Desai, Pankaj; Sallans, Larry 07-14-2017 -07-13-2024 National Institute of Allergy and Infectious Diseases PRE-CLINICAL MODELS OF INFECTIOUS DISEASES: Task Area A: Small Animal Models of Infectious Diseases Role:PI $.00 Active Level:Federal
Grant: #R13AI1134000 Investigators:Cushion, Melanie 08-08-2017 -07-31-2018 National Institute of Allergy and Infectious Diseases International Workshop on Opportunistic Protists (IWOP-14) Role:PI $5,000.00 Active Level:Federal
Grant: #BWF 1011031 Investigators:Ball, William; Cushion, Melanie; Way, Sing_Sing 10-01-2012 -09-30-2020 Burroughs Wellcome Fund Maternal Regulatory T cells Control the Immune Pathogenesis of Prenatal Infection Role:PI $500,000.00 Active Level:Private Non-Profit
Grant: #75N93019D00017 Investigators:Cushion, Melanie 01-15-2019 -01-14-2026 National Institute of Allergy and Infectious Diseases In Vitro Assessments of Antimicrobial Activity Role:PI $30,000.00 Active Level:Federal
Grant: #1 R01 HL146266-01 Investigators:Cushion, Melanie 02-01-2019 -01-31-2023 National Heart, Lung and Blood Institute The role of sex in the life cycle and transmission of Pneumocystis Role:PI $489,101.00 Awarded Level:Federal
Grant: #1012534 Investigators:Ball, William; Chougnet, Claire; Cushion, Melanie 06-01-2013 -03-31-2019 Burroughs Wellcome Fund Host-Microbe Cross-Talk and Pregnancy Outcomes Role:PI $600,000.00 Active Level:Private Non-Profit
Grant: #1013330.01 Investigators:Alenghat, Theresa; Ball, William; Cushion, Melanie 09-01-2014 -08-31-2019 Burroughs Wellcome Fund Epigenomic Regulation of the Host-commensal Relationship Role:PI $700,000.00 Active Level:Private Non-Profit
Grant: #1015032 Investigators:Ball, William; Cushion, Melanie; Divanovic, Senad 06-01-2015 -03-31-2019 Burroughs Wellcome Fund Pre-term Birth Initiative - Senad Divanovic Role:PI $600,000.00 Active Level:Private Non-Profit
Grant: #1017289 Investigators:Ball, William; Cushion, Melanie; Zhang, Ge 06-01-2017 -03-31-2021 Burroughs Wellcome Fund Genomic study of gestational length and preterm birth Role:PI $600,000.00 Active Level:Private Non-Profit
Grant: #1019095 Investigators:Cushion, Melanie 07-01-2019 -06-30-2024 Burroughs Wellcome Fund Dietary regulation of innate intestinal immunity Role:PI $500,000.00 Awarded Level:Private Non-Profit
Grant: #Joint Faculty Program MASTER Investigators:Cushion, Melanie 04-05-2019 -04-04-2024 Department of Energy UT Battelle Joint Faculty Program (Oak Ridge National Laboratory) Role:PI $.00 Awarded Level:Federal
Grant: #UT Battelle Subcontract 4000173601 (MASTER 012456) Investigators:Cushion, Melanie 07-28-2019 -11-28-2019 Department of Energy UT Battelle Joint Faculty Program (Oak Ridge National Laboratory) Role:PI $30,000.00 Awarded Level:Federal
Grant: #CHMC 308193 / AI143467 Investigators:Cushion, Melanie; Landero Figueroa, Julio 07-05-2019 -06-30-2021 National Institute of Allergy and Infectious Diseases Copper tolerance and homeostasis in Pneumocystis species Role:PI $124,909.13 Awarded Level:Federal
Grant: #VA Billing Agreement Investigators:Albee, Aaron; Cushion, Melanie 08-01-2020 -06-30-2024 Department of Veterans Affairs Trainee on VA Merit Role:PI $30,627.00 Active Level:Federal
Grant: #R03 AI117587 Investigators:Cushion, Melanie; Hassett, Daniel 06-15-2015 -05-31-2018 National Institute of Allergy and Infectious Diseases An innovative treatment for Pneumocystis pneumonia Role:Collaborator $158,021.00 Closed Level:Federal
Grant: #90DDC50047 Investigators:Cushion, Melanie 04-01-2021 -09-30-2022 Administration for Community Living University Centers for Excellence in Developmental Disabilities Education, Research and Service - Supplement Role:PI 59701.00 Active Level:Federal
Grant: #NGP10115 Investigators:Cushion, Melanie; DeFranco, Emily 06-01-2021 -03-31-2025 Burroughs Wellcome Fund The Role of HLA-G+/C+ Extravillous Trophoblasts in Placental Inflammation Role:PI 500000.00 Awarded Level:Non Profit
Grant: #T73MC00032 Investigators:Becker, Lesley; Cushion, Melanie 07-01-2021 -06-30-2026 Health Resources and Services Administration University of Cincinnati Leadership Education in Neurodevelopmental and Other Related Disabilities Role:PI 713466.00 Awarded Level:Federal
Grant: #90DDUC0013 07-01-2017 -06-30-2022 Administration for Community Living University Centers for Excellence in Developmental Disabilities Education, Research and Service Role:PI 2836181.00 Active Level:Federal
Grant: #90DDUC0013 07-01-2017 -06-30-2022 Administration for Community Living University Centers for Excellence in Developmental Disabilities Education, Research and Service Role:PI 2836181.00 Active Level:Federal
07-01-2021 -06-30-2022 Cincinnati Children's Hospital Medical Center A rational design of a new diagnostic method for pediatric Pneumosystis pneumonia Role:PI 30140.00 Hold Level:Non Profit
07-01-2021 -06-30-2022 Cincinnati Children's Hospital Medical Center A rational design of a new diagnostic method for pediatric Pneumosystis pneumonia Role:PI 30140.00 Hold Level:Non Profit
Grant: #90UCPH0030 Investigators:Cushion, Melanie 04-01-2022 -09-30-2024 Administration for Community Living Expanding the Public Health Workforce within the Disability Network Program Role:PI 113670.00 Awarded Level:Federal
Grant: #90883/2/1167284 / 5R01AI116420-07 Investigators:Cushion, Melanie 04-16-2021 -11-30-2022 National Institute of Allergy and Infectious Diseases New Antifungals Targeting the Synthesis of Fungal Sphingolipids Role:PI 60034.00 Hold Level:Federal
Grant: #90DDUC0111 Investigators:Cushion, Melanie; McMahon, Amy 07-01-2022 -06-30-2023 Administration for Community Living University Centers for Excellence in Developmental Disabilities Education Research and Service Role:PI 577735.00 Awarded Level:Federal
Grant: #CCHMC Billing agreement Toth T32HL007752 07-01-2022 -06-30-2023 National Heart, Lung and Blood Institute T32 Billing Agreement Role:PI 35952.00 Awarded Level:Federal
Grant: #CCHMC Billing agreement Toth T32HL007752 07-01-2022 -06-30-2023 National Heart, Lung and Blood Institute T32 Billing Agreement Role:PI 35952.00 Awarded Level:Federal
Grant: #CCHMC billing agreement for Alarcon for 1F31AI169757-01 Investigators:Cushion, Melanie 09-01-2022 -08-31-2024 National Institute of Allergy and Infectious Diseases Pablo Alarcon - CCHMC Billing Agreement for 1F31AI169757-01 Role:PI 41163.00 Awarded Level:Federal
Grant: #Billing Agreement-Paulding/F31DE032261-01 Investigators:Cushion, Melanie; Paulding, David 07-01-2022 -06-30-2023 National Institute of Dental and Craniofacial Research David Paulding - CCHMC Billing Agreement for F31DE032261-01 Role:PI 40406.00 Hold Level:Federal
Grant: #CCHMC billing agreement for Stevens Investigators:Cushion, Melanie 09-01-2022 -08-31-2023 National Heart, Lung and Blood Institute CD8+ tissue-resident immunity to primary and heterotypic Influenza A controlled by commensal microbiota Role:PI 39693.00 Hold Level:Federal
Grant: #CCHMC Billing agreement for Inskeep F31HD104350 Investigators:Cushion, Melanie 09-03-2022 -09-02-2024 National Institute of Child Health and Human Development Katherine Inskeep - CCHMC Billing Agreement for F31HD104350 Role:PI 39752.00 Hold Level:Federal
Grant: #CCHMC Billing agreement for Shi/ 1F30AI167482-01A1 11-22-2022 -11-21-2026 National Institute of Allergy and Infectious Diseases Billing Agreement for Tiffany Shi - Title: Single Cell Analysis of Alloreactive CD8+ T Cells in Kidney Transplant Rejection Role:PI 39693.00 Hold Level:Federal
Grant: #CCHMC Billing agreement for Shi/ 1F30AI167482-01A1 11-22-2022 -11-21-2026 National Institute of Allergy and Infectious Diseases Billing Agreement for Tiffany Shi - Title: Single Cell Analysis of Alloreactive CD8+ T Cells in Kidney Transplant Rejection Role:PI 39693.00 Hold Level:Federal
Grant: #CCHMC Billing agreement for Stefan 315369/ F30AI157421-02 11-19-2022 -10-31-2025 National Institute of Allergy and Infectious Diseases CCHMC Billing Agreement for Kurtis Stefan F30AI157421-02 - Title: Silencer Control of T cell Homeostasis Role:PI 0.00 Hold Level:Federal
Grant: #CCHMC Billing agreement for Stefan 315369/ F30AI157421-02 11-19-2022 -10-31-2025 National Institute of Allergy and Infectious Diseases CCHMC Billing Agreement for Kurtis Stefan F30AI157421-02 - Title: Silencer Control of T cell Homeostasis Role:PI 0.00 Hold Level:Federal
Grant: #CCHMC Billing Agreement - Angela Cannata - F31HL167596 Investigators:Cushion, Melanie 01-23-2023 -01-22-2026 National Heart, Lung and Blood Institute CCHMC Billing Agreement - Angela Cannata - F31HL167596 Role:PI 35293.00 Awarded Level:Federal
Grant: #CCHMC Billing Agreement - Omar Brito-Estrada AHA 1020028 Investigators:Cushion, Melanie 01-01-2023 -12-31-2024 American Heart Association - National Chapter CCHMC Billing Agreement - Omar Brito-Estrada AHA 1020028 Role:PI 30553.00 Hold Level:Non Profit
Grant: #CCHMC Billing agreement for Nicole Pek; AHA 1013861 Investigators:Cushion, Melanie 01-01-2023 -12-31-2024 American Heart Association - National Chapter CCHMC Billing Agreement - Nicole Pek Role:PI 30553.00 Awarded Level:Non Profit
Grant: #CCHMC Billing agreement for Mukhopadhyay AHA 1029487 Investigators:Cushion, Melanie 01-01-2023 -12-31-2024 American Heart Association - National Chapter CCHMC Billing Agreement for Eshana Mukhopadhyay - AHA Role:PI 30553.00 Hold Level:Non Profit
Peer Reviewed Publications
Cushion, Melanie T; Stringer, James R (2010. ) Stealth and opportunism: alternative lifestyles of species in the fungal genus Pneumocystis.Annual review of microbiology, , 64 ,431-52 More Information
Joffrion, Tiffany M; Cushion, Melanie T (2010. ) Sterol biosynthesis and sterol uptake in the fungal pathogen Pneumocystis carinii.FEMS microbiology letters, , 311 (1 ) ,1-9 More Information
Cushion, Melanie T (2010. ) Are members of the fungal genus pneumocystis (a) commensals; (b) opportunists; (c) pathogens; or (d) all of the above?.PLoS pathogens, , 6 (9 ) , More Information
Cushion, Melanie T; Linke, Michael J; Ashbaugh, Alan; Sesterhenn, Tom; Collins, Margaret S; Lynch, Keeley; Brubaker, Ronald; Walzer, Peter D (2010. ) Echinocandin treatment of pneumocystis pneumonia in rodent models depletes cysts leaving trophic burdens that cannot transmit the infection.PloS one, , 5 (1 ) ,e8524 More Information
Joffrion, Tiffany M; Collins, Margaret S; Sesterhenn, Thomas; Cushion, Melanie T (2010. ) Functional characterization and localization of Pneumocystis carinii lanosterol synthase.Eukaryotic cell, , 9 (1 ) ,107-15 More Information
Sesterhenn, Thomas M; Slaven, Bradley E; Keely, Scott P; Smulian, A George; Lang, B Franz; Cushion, Melanie T (2010. ) Sequence and structure of the linear mitochondrial genome of Pneumocystis carinii.Molecular genetics and genomics : MGG, , 283 (1 ) ,63-72 More Information
Vale, Nuno; Prudêncio, Miguel; Marques, Catarina A; Collins, Margaret S; Gut, Jiri; Nogueira, Fátima; Matos, Joana; Rosenthal, Philip J; Cushion, Melanie T; do Rosário, Virgílio E; Mota, Maria M; Moreira, Rui; Gomes, Paula (2009. ) Imidazoquines as antimalarial and antipneumocystis agents.Journal of medicinal chemistry, , 52 (23 ) ,7800-7 More Information
Huang, Tien L; Vanden Eynde, Jean Jacques; Mayence, Annie; Collins, Margaret S; Cushion, Melanie T; Rattendi, Donna; Londono, Indira; Mazumder, Lakshman; Bacchi, Cyrus J; Yarlett, Nigel (2009. ) Synthesis and SAR of alkanediamide-linked bisbenzamidines with anti-trypanosomal and anti-pneumocystis activity.Bioorganic & medicinal chemistry letters, , 19 (20 ) ,5884-6 More Information
Brubaker, R; Redhead, S A; Stringer, J R; Keely, S P; Cushion, M T (2009. ) Misinformation about Pneumocystis.Clinical and experimental dermatology, , 34 (7 ) ,e426-7 More Information
Beck, James M; Cushion, Melanie T (2009. ) Pneumocystis workshop: 10th anniversary summary.Eukaryotic cell, , 8 (4 ) ,446-60 More Information
Cushion, Melanie T; Collins, Margaret S; Linke, Michael J (2009. ) Biofilm formation by Pneumocystis spp.Eukaryotic cell, , 8 (2 ) ,197-206 More Information
Cushion, Melanie T; Walzer, Peter D (2009. ) Preclinical drug discovery for new anti-pneumocystis compounds. Current medicinal chemistry, , 16 (20 ) ,2514-30
Liu, Yu; Leigh, Jessica W; Brinkmann, Henner; Cushion, Melanie T; Rodriguez-Ezpeleta, Naiara; Philippe, Hervé; Lang, B Franz (2009. ) Phylogenomic analyses support the monophyly of Taphrinomycotina, including Schizosaccharomyces fission yeasts.Molecular biology and evolution, , 26 (1 ) ,27-34 More Information
Mayence, Annie; Pietka, Aurélie; Collins, Margaret S; Cushion, Melanie T; Tekwani, Babu L; Huang, Tien L; Vanden Eynde, Jean Jacques (2008. ) Novel bisbenzimidazoles with antileishmanial effectiveness.Bioorganic & medicinal chemistry letters, , 18 (8 ) ,2658-61 More Information
Vale, Nuno; Collins, Margaret S; Gut, Jiri; Ferraz, Ricardo; Rosenthal, Philip J; Cushion, Melanie T; Moreira, Rui; Gomes, Paula (2008. ) Anti-Pneumocystis carinii and antiplasmodial activities of primaquine-derived imidazolidin-4-ones.Bioorganic & medicinal chemistry letters, , 18 (2 ) ,485-8 More Information
Keely, Scott P; Linke, Michael J; Cushion, Melanie T; Stringer, James R (2007. ) Pneumocystis murina MSG gene family and the structure of the locus associated with its transcription.Fungal genetics and biology : FG & B, , 44 (9 ) ,905-19 More Information
Cushion, Melanie T; Smulian, A George; Slaven, Bradley E; Sesterhenn, Tom; Arnold, Jonathan; Staben, Chuck; Porollo, Aleksey; Adamczak, Rafal; Meller, Jarek (2007. ) Transcriptome of Pneumocystis carinii during fulminate infection: carbohydrate metabolism and the concept of a compatible parasite.PloS one, , 2 (5 ) ,e423 More Information
Cushion,M.T.; Smulian,A.G.; Slaven,B.E.; Sesterhenn,T.; Arnold,J.; Staben,C.; Porollo,A.; Adamczak,R.; Meller,J. (2007. ) Transcriptome of Pneumocystis carinii during fulminate infection: carbohydrate metabolism and the concept of a compatible parasite .PLoS ONE, , 2 ,e423
Keely,S.P.; Linke,M.J.; Cushion,M.T.; Stringer,J.R. (2007. ) Pneumocystis murina MSG gene family and the structure of the locus associated with its transcription .Fungal genetics and biology : FG & B, ,
Keely,S.P.; Linke,M.J.; Cushion,M.T.; Stringer,J.R. (2007. ) Pneumocystis murina MSG gene family and the structure of the locus associated with its transcription .Fungal genetics and biology : FG & B, , 44 (9 ) ,905 -919
Slaven,B.E.; Meller,J.; Porollo,A.; Sesterhenn,T.; Smulian,A.G.; Cushion,M.T. (2006. ) Draft assembly and annotation of the Pneumocystis carinii genome .The Journal of eukaryotic microbiology, , 53 Suppl 1 ,S89 -91
Cushion,M.T.; Smulian,A.G. (2006. ) Pneumocystis 2006: summary of the research presented at the ninth International Workshop on Opportunistic Protists .The Journal of eukaryotic microbiology, , 53 Suppl 1 ,S80 -4
Sesterhenn,T.M.; Cushion,M.T.; Slaven,B.E.; Smulian,A.G. (2006. ) Sequence of the mitochondrial genome of Pneumocystis carinii: implications for biological function and identification of potential drug targets .The Journal of eukaryotic microbiology, , 53 Suppl 1 ,S154 -5
Slaven,B.E.; Porollo,A.; Sesterhenn,T.; Smulian,A.G.; Cushion,M.T.; Meller,J. (2006. ) Large-scale characterization of introns in the Pneumocystis carinii genome .The Journal of eukaryotic microbiology, , 53 Suppl 1 ,S151 -3
Joffrion,T.M.; Collins,M.S.; Cushion,M.T. (2006. ) Microaerophilic conditions increase viability and affect responses of Pneumocystis carinii to drugs in vitro .The Journal of eukaryotic microbiology, , 53 Suppl 1 ,S117 -8
Cushion,M.T.; Walzer,P.D.; Ashbaugh,A.; Rebholz,S.; Brubaker,R.; Vanden Eynde,J.J.; Mayence,A.; Huang,T.L. (2006. ) In vitro selection and in vivo efficacy of piperazine- and alkanediamide-linked bisbenzamidines against Pneumocystis pneumonia in mice .Antimicrobial Agents and Chemotherapy, , 50 (7 ) ,2337 -2343
Redhead,S.A.; Cushion,M.T.; Frenkel,J.K.; Stringer,J.R. (2006. ) Pneumocystis and Trypanosoma cruzi: nomenclature and typifications .The Journal of eukaryotic microbiology, , 53 (1 ) ,2 -11
Icenhour,C.R.; Arnold,J.; Medvedovic,M.; Cushion,M.T. (2006. ) Competitive coexistence of two Pneumocystis species .Infection, genetics and evolution : journal of molecular epidemiology and evolutionary genetics in infectious diseases, , 6 (3 ) ,177 -186
Cushion, Melanie T; Walzer, Peter D; Ashbaugh, Alan; Rebholz, Sandra; Brubaker, Ronald; Vanden Eynde, Jean Jacques; Mayence, Annie; Huang, Tien L (2006. ) In vitro selection and in vivo efficacy of piperazine- and alkanediamide-linked bisbenzamidines against Pneumocystis pneumonia in mice.Antimicrobial agents and chemotherapy, , 50 (7 ) ,2337-43 More Information
Icenhour, Crystal R; Arnold, Jonathan; Medvedovic, Mario; Cushion, Melanie T (2006. ) Competitive coexistence of two Pneumocystis species.Infection, genetics and evolution : journal of molecular epidemiology and evolutionary genetics in infectious diseases, , 6 (3 ) ,177-86 More Information
Slaven, Bradley E; Meller, Jaroslaw; Porollo, Aleksey; Sesterhenn, Thomas; Smulian, A George; Cushion, Melanie T (2006. ) Draft assembly and annotation of the Pneumocystis carinii genome.The Journal of eukaryotic microbiology, , 53 Suppl 1 ,S89-91 More Information
Cushion, Melanie T; Smulian, A George (2006. ) Pneumocystis 2006: summary of the research presented at the ninth International Workshop on Opportunistic Protists.The Journal of eukaryotic microbiology, , 53 Suppl 1 ,S80-4 More Information
Sesterhenn, Thomas M; Cushion, Melanie T; Slaven, Bradley E; Smulian, A George (2006. ) Sequence of the mitochondrial genome of Pneumocystis carinii: implications for biological function and identification of potential drug targets.The Journal of eukaryotic microbiology, , 53 Suppl 1 ,S154-5 More Information
Slaven, Bradley E; Porollo, Aleksey; Sesterhenn, Thomas; Smulian, A George; Cushion, Melanie T; Meller, Jaroslaw (2006. ) Large-scale characterization of introns in the Pneumocystis carinii genome.The Journal of eukaryotic microbiology, , 53 Suppl 1 ,S151-3 More Information
Joffrion, Tiffany M; Collins, Margaret S; Cushion, Melanie T (2006. ) Microaerophilic conditions increase viability and affect responses of Pneumocystis carinii to drugs in vitro.The Journal of eukaryotic microbiology, , 53 Suppl 1 ,S117-8 More Information
Kaneshiro, Edna S; Cali, Ann; Cushion, Melanie T; Lindsay, David S; Marciano-Cabral, Francine; Mead, Jan R; Weiss, Louis M (2006. ) The International Workshops on Opportunistic Protists.The Journal of eukaryotic microbiology, , 53 Suppl 1 ,S1-7 More Information
Cushion,M.T.; Stringer,J.R. (2005. ) Has the name really been changed? It has for most researchers .Clinical infectious diseases : an official publication of the Infectious Diseases Society of America, , 41 (12 ) ,1756 -1758
Peterson,J.C.; Cushion,M.T. (2005. ) Pneumocystis: not just pneumonia .Current opinion in microbiology, , 8 (4 ) ,393 -398
Keely,S.P.; Renauld,H.; Wakefield,A.E.; Cushion,M.T.; Smulian,A.G.; Fosker,N.; Fraser,A.; Harris,D.; Murphy,L.; Price,C.; Quail,M.A.; Seeger,K.; Sharp,S.; Tindal,C.J.; Warren,T.; Zuiderwijk,E.; Barrell,B.G.; Stringer,J.R.; Hall,N. (2005. ) Gene arrays at Pneumocystis carinii telomeres .Genetics, , 170 (4 ) ,1589 -1600
Cushion, Melanie T; Stringer, James R (2005. ) Has the name really been changed? It has for most researchers.Clinical infectious diseases : an official publication of the Infectious Diseases Society of America, , 41 (12 ) ,1756-8 More Information
Peterson, J Chad; Cushion, Melanie T (2005. ) Pneumocystis: not just pneumonia.Current opinion in microbiology, , 8 (4 ) ,393-8 More Information
Keely, Scott P; Renauld, Hubert; Wakefield, Ann E; Cushion, Melanie T; Smulian, A George; Fosker, Nigel; Fraser, Audrey; Harris, David; Murphy, Lee; Price, Claire; Quail, Michael A; Seeger, Kathy; Sharp, Sarah; Tindal, Carolyn J; Warren, Tim; Zuiderwijk, Eduard; Barrell, Barclay G; Stringer, James R; Hall, Neil (2005. ) Gene arrays at Pneumocystis carinii telomeres.Genetics, , 170 (4 ) ,1589-600 More Information
Cushion, Melanie T; Walzer, Peter D; Collins, Margaret S; Rebholz, Sandra; Vanden Eynde, Jean Jacques; Mayence, Annie; Huang, Tien L (2004. ) Highly active anti-Pneumocystis carinii compounds in a library of novel piperazine-linked bisbenzamidines and related compounds.Antimicrobial agents and chemotherapy, , 48 (11 ) ,4209-16 More Information
Vanden Eynde, Jean Jacques; Mayence, Annie; Huang, Tien L; Collins, Margaret S; Rebholz, Sandra; Walzer, Peter D; Cushion, Melanie T (2004. ) Novel bisbenzamidines as potential drug candidates for the treatment of Pneumocystis carinii pneumonia.Bioorganic & medicinal chemistry letters, , 14 (17 ) ,4545-8 More Information
Mayence, Annie; Vanden Eynde, Jean Jacques; Krogstad, Fran M; Krogstad, Donald J; Cushion, Melanie T; Huang, Tien L (2004. ) Parallel solution-phase synthesis of conformationally restricted congeners of pentamidine and evaluation of their antiplasmodial activities.Journal of medicinal chemistry, , 47 (10 ) ,2700-5 More Information
Keely, Scott P; Fischer, Jared M; Cushion, Melanie T; Stringer, James R (2004. ) Phylogenetic identification of Pneumocystis murina sp. nov., a new species in laboratory mice. Microbiology (Reading, England), , 150 (Pt 5 ) ,1153-65
Cushion, Melanie T (2004. ) Pneumocystis: unraveling the cloak of obscurity.Trends in microbiology, , 12 (5 ) ,243-9 More Information
Cushion,M.T.; Walzer,P.D.; Collins,M.S.; Rebholz,S.; Vanden Eynde,J.J.; Mayence,A.; Huang,T.L. (2004. ) Highly active anti-Pneumocystis carinii compounds in a library of novel piperazine-linked bisbenzamidines and related compounds .Antimicrobial Agents and Chemotherapy, , 48 (11 ) ,4209 -4216
Vanden Eynde,J.J.; Mayence,A.; Huang,T.L.; Collins,M.S.; Rebholz,S.; Walzer,P.D.; Cushion,M.T. (2004. ) Novel bisbenzamidines as potential drug candidates for the treatment of Pneumocystis carinii pneumonia .Bioorganic & medicinal chemistry letters, , 14 (17 ) ,4545 -4548
Keely,S.P.; Fischer,J.M.; Cushion,M.T.; Stringer,J.R. (2004. ) Phylogenetic identification of Pneumocystis murina sp. nov., a new species in laboratory mice .Microbiology (Reading, England), , 150 (Pt 5 ) ,1153 -1165
Cushion,M.T. (2004. ) Pneumocystis: unraveling the cloak of obscurity .Trends in microbiology, , 12 (5 ) ,243 -249
Cushion,M.T. (2004. ) Comparative genomics of Pneumocystis carinii with other protists: implications for life style .The Journal of eukaryotic microbiology, , 51 (1 ) ,30 -37
Sesterhenn,T.M.; Slaven,B.E.; Smulian,A.G.; Cushion,M.T. (2003. ) Generation of sequencing libraries for the Pneumocystis Genome project .The Journal of eukaryotic microbiology, , 50 Suppl ,663 -665
Collins,M.S.; Bansil,S.; Cushion,M.T. (2003. ) Expression profiling of the responses of Pneumocystis carinii to drug treatment using DNA macroarrays .The Journal of eukaryotic microbiology, , 50 Suppl ,605 -606
Linke,M.J.; Rebholz,S.; Collins,M.; Tanaka,R.; Cushion,M.T. (2003. ) Noninvasive method for monitoring Pneumocystis carinii pneumonia .Emerging infectious diseases, , 9 (12 ) ,1613 -1616
Xu,Z.; Lance,B.; Vargas,C.; Arpinar,B.; Bhandarkar,S.; Kraemer,E.; Kochut,K.J.; Miller,J.A.; Wagner,J.R.; Weise,M.J.; Wunderlich,J.K.; Stringer,J.; Smulian,G.; Cushion,M.T.; Arnold,J. (2003. ) Mapping by sequencing the Pneumocystis genome using the ordering DNA sequences V3 tool .Genetics, , 163 (4 ) ,1299 -1313
Linke, Michael J; Rebholz, Sandy; Collins, Margaret; Tanaka, Reiko; Cushion, Melanie T (2003. ) Noninvasive method for monitoring Pneumocystis carinii pneumonia. Emerging infectious diseases, , 9 (12 ) ,1613-6
Xu, Zheng; Lance, Britton; Vargas, Claudia; Arpinar, Budak; Bhandarkar, Suchendra; Kraemer, Eileen; Kochut, Krys J; Miller, John A; Wagner, Jeff R; Weise, Michael J; Wunderlich, John K; Stringer, James; Smulian, George; Cushion, Melanie T; Arnold, Jonathan (2003. ) Mapping by sequencing the Pneumocystis genome using the ordering DNA sequences V3 tool. Genetics, , 163 (4 ) ,1299-313
Keely, Scott P; Cushion, Melanie T; Stringer, James R (2003. ) Diversity at the locus associated with transcription of a variable surface antigen of Pneumocystis carinii as an index of population structure and dynamics in infected rats. Infection and immunity, , 71 (1 ) ,47-60
Sesterhenn, Thomas M; Slaven, Bradley E; Smulian, A George; Cushion, Melanie T (2003. ) Generation of sequencing libraries for the Pneumocystis Genome project. The Journal of eukaryotic microbiology, , 50 Suppl ,663-5
Collins, Margaret S; Bansil, Sandeep; Cushion, Melanie T (2003. ) Expression profiling of the responses of Pneumocystis carinii to drug treatment using DNA macroarrays. The Journal of eukaryotic microbiology, , 50 Suppl ,605-6
Keely,S.P.; Cushion,M.T.; Stringer,J.R. (2003. ) Diversity at the locus associated with transcription of a variable surface antigen of Pneumocystis carinii as an index of population structure and dynamics in infected rats .Infection and immunity, , 71 (1 ) ,47 -60
Icenhour,C.R.; Rebholz,S.L.; Collins,M.S.; Cushion,M.T. (2002. ) Early acquisition of Pneumocystis carinii in neonatal rats as evidenced by PCR and oral swabs .Eukaryotic cell, , 1 (3 ) ,414 -419
Cornillot,E.; Keller,B.; Cushion,M.T.; Metenier,G.; Vivares,C.P. (2002. ) Fine analysis of the Pneumocystis carinii f. sp. carinii genome by two-dimensional pulsed-field gel electrophoresis .Gene, , 293 (1-2 ) ,87 -95
Zhou, Wenxu; Nguyen, Thi Thuy Minh; Collins, Margaret S; Cushion, Melanie T; Nes, W David (2002. ) Evidence for multiple sterol methyl transferase pathways in Pneumocystis carinii. Lipids, , 37 (12 ) ,1177-86
Cornillot, Emmanuel; Keller, Brian; Cushion, Melanie T; Méténier, Guy; Vivarès, Christian P (2002. ) Fine analysis of the Pneumocystis carinii f. sp. carinii genome by two-dimensional pulsed-field gel electrophoresis. Gene, , 293 (1-2 ) ,87-95
Icenhour, Crystal R; Rebholz, Sandra L; Collins, Margaret S; Cushion, Melanie T (2002. ) Early acquisition of Pneumocystis carinii in neonatal rats as evidenced by PCR and oral swabs. Eukaryotic cell, , 1 (3 ) ,414-9
Zhou,W.; Nguyen,T.T.; Collins,M.S.; Cushion,M.T.; Nes,W.D. (2002. ) Evidence for multiple sterol methyl transferase pathways in Pneumocystis carinii .Lipids, , 37 (12 ) ,1177 -1186
Nahimana, A; Cushion, M T; Blanc, D S; Hauser, P M (2001. ) Rapid PCR-single-strand conformation polymorphism method to differentiate and estimate relative abundance of Pneumocystis carinii special forms infecting rats.Journal of clinical microbiology, , 39 (12 ) ,4563-5 More Information
Walzer, P D; Ashbaugh, A; Collins, M; Cushion, M T (2001. ) Anti-human immunodeficiency virus drugs are ineffective against Pneumocystis carinii in vitro and in vivo.The Journal of infectious diseases, , 184 (10 ) ,1355-7 More Information
Walzer, P D; Ashbaugh, A; Collins, M; Cushion, M T (2001. ) In vitro and in vivo effects of quinupristin-dalfopristin against Pneumocystis carinii.Antimicrobial agents and chemotherapy, , 45 (11 ) ,3234-7 More Information
Icenhour, C R; Rebholz, S L; Collins, M S; Cushion, M T (2001. ) Widespread occurrence of Pneumocystis carinii in commercial rat colonies detected using targeted PCR and oral swabs.Journal of clinical microbiology, , 39 (10 ) ,3437-41 More Information
Smulian, A G; Sesterhenn, T; Tanaka, R; Cushion, M T (2001. ) The ste3 pheromone receptor gene of Pneumocystis carinii is surrounded by a cluster of signal transduction genes. Genetics, , 157 (3 ) ,991-1002
Cushion, M T; Orr, S; Keely, S P; Stringer, J R (2001. ) Time between inoculations and karyotype forms of Pneumocystis carinii f. sp. Carinii influence outcome of experimental coinfections in rats.Infection and immunity, , 69 (1 ) ,97-107 More Information
Stringer, J R; Cushion, M T; Wakefield, A E (2001. ) New nomenclature for the genus Pneumocystis. The Journal of eukaryotic microbiology, , Suppl ,184S-189S
Cushion, M T; Smulian, A G (2001. ) The pneumocystis genome project: update and issues. The Journal of eukaryotic microbiology, , Suppl ,182S-183S
Collins, M S; Cushion, M T (2001. ) Standardization of an in vitro drug screening assay by use of cryopreserved and characterized Pneumocystis carinii populations. The Journal of eukaryotic microbiology, , Suppl ,178S-179S
Icenhour, C R; Cushion, M T (2001. ) Putative transmissive form of Pneumocystis carinii f. sp. carinii. The Journal of eukaryotic microbiology, , Suppl ,139S-140S
Icenhour, C R; Rebholz, S L; Collins, M S; Cushion, M T (2001. ) Early acquisition of Pneumocystis carinii in neonatal rats using targeted PCR and oral swabs. The Journal of eukaryotic microbiology, , Suppl ,135S-136S
Keely, S P; Wakefield, A E; Cushion, M T; Smulian, A G; Hall, N; Barrell, B G; Stringer, J R (2001. ) Detailed structure of Pneumocystis carinii chromosome ends. The Journal of eukaryotic microbiology, , Suppl ,118S-120S
Rebholz, S L; Cushion, M T (2001. ) Three new karyotype forms of Pneumocystis carinii f. sp. carinii identified by contoured clamped homogeneous electrical field (CHEF) electrophoresis. The Journal of eukaryotic microbiology, , Suppl ,109S-110S
Cushion, M T; Beck, J M (2001. ) Summary of Pneumocystis research presented at the 7th International Workshop on Opportunistic Protists. The Journal of eukaryotic microbiology, , Suppl ,101S-105S
Stringer,J.R.; Cushion,M.T.; Wakefield,A.E. (2001. ) New nomenclature for the genus Pneumocystis .The Journal of eukaryotic microbiology, , Suppl ,184S -189S
Cushion,M.T.; Smulian,A.G. (2001. ) The pneumocystis genome project: update and issues .The Journal of eukaryotic microbiology, , Suppl ,182S -183S
Collins,M.S.; Cushion,M.T. (2001. ) Standardization of an in vitro drug screening assay by use of cryopreserved and characterized Pneumocystis carinii populations .The Journal of eukaryotic microbiology, , Suppl ,178S -179S
Icenhour,C.R.; Cushion,M.T. (2001. ) Putative transmissive form of Pneumocystis carinii f. sp. carinii .The Journal of eukaryotic microbiology, , Suppl ,139S -140S
Icenhour,C.R.; Rebholz,S.L.; Collins,M.S.; Cushion,M.T. (2001. ) Early acquisition of Pneumocystis carinii in neonatal rats using targeted PCR and oral swabs .The Journal of eukaryotic microbiology, , Suppl ,135S -136S
Keely,S.P.; Wakefield,A.E.; Cushion,M.T.; Smulian,A.G.; Hall,N.; Barrell,B.G.; Stringer,J.R. (2001. ) Detailed structure of Pneumocystis carinii chromosome ends .The Journal of eukaryotic microbiology, , Suppl ,118S -120S
Rebholz,S.L.; Cushion,M.T. (2001. ) Three new karyotype forms of Pneumocystis carinii f. sp. carinii identified by contoured clamped homogeneous electrical field (CHEF) electrophoresis .The Journal of eukaryotic microbiology, , Suppl ,109S -110S
Cushion,M.T.; Beck,J.M. (2001. ) Summary of Pneumocystis research presented at the 7th International Workshop on Opportunistic Protists .The Journal of eukaryotic microbiology, , Suppl ,101S -105S
Nahimana,A.; Cushion,M.T.; Blanc,D.S.; Hauser,P.M. (2001. ) Rapid PCR-single-strand conformation polymorphism method to differentiate and estimate relative abundance of Pneumocystis carinii special forms infecting rats .Journal of clinical microbiology, , 39 (12 ) ,4563 -4565
Walzer,P.D.; Ashbaugh,A.; Collins,M.; Cushion,M.T. (2001. ) Anti-human immunodeficiency virus drugs are ineffective against Pneumocystis carinii in vitro and in vivo .The Journal of infectious diseases, , 184 (10 ) ,1355 -1357
Walzer,P.D.; Ashbaugh,A.; Collins,M.; Cushion,M.T. (2001. ) In vitro and in vivo effects of quinupristin-dalfopristin against Pneumocystis carinii .Antimicrobial Agents and Chemotherapy, , 45 (11 ) ,3234 -3237
Icenhour,C.R.; Rebholz,S.L.; Collins,M.S.; Cushion,M.T. (2001. ) Widespread occurrence of Pneumocystis carinii in commercial rat colonies detected using targeted PCR and oral swabs .Journal of clinical microbiology, , 39 (10 ) ,3437 -3441
Smulian,A.G.; Sesterhenn,T.; Tanaka,R.; Cushion,M.T. (2001. ) The ste3 pheromone receptor gene of Pneumocystis carinii is surrounded by a cluster of signal transduction genes .Genetics, , 157 (3 ) ,991 -1002
Cushion,M.T.; Orr,S.; Keely,S.P.; Stringer,J.R. (2001. ) Time between inoculations and karyotype forms of Pneumocystis carinii f. sp. Carinii influence outcome of experimental coinfections in rats .Infection and immunity, , 69 (1 ) ,97 -107
Kaneshiro,E.S.; Collins,M.S.; Cushion,M.T. (2000. ) Inhibitors of sterol biosynthesis and amphotericin B reduce the viability of pneumocystis carinii f. sp. carinii .Antimicrobial Agents and Chemotherapy, , 44 (6 ) ,1630 -1638
Cushion,M.T.; Collins,M.; Hazra,B.; Kaneshiro,E.S. (2000. ) Effects of atovaquone and diospyrin-based drugs on the cellular ATP of Pneumocystis carinii f. sp. carinii .Antimicrobial Agents and Chemotherapy, , 44 (3 ) ,713 -719
Kaneshiro, E S; Collins, M S; Cushion, M T (2000. ) Inhibitors of sterol biosynthesis and amphotericin B reduce the viability of pneumocystis carinii f. sp. carinii. Antimicrobial agents and chemotherapy, , 44 (6 ) ,1630-8
Cushion, M T; Collins, M; Hazra, B; Kaneshiro, E S (2000. ) Effects of atovaquone and diospyrin-based drugs on the cellular ATP of Pneumocystis carinii f. sp. carinii. Antimicrobial agents and chemotherapy, , 44 (3 ) ,713-9
Kaneshiro,E.S.; Collins,M.; Cushion,M.T. (1999. ) Effects of sterol inhibitors on the ATP content of Pneumocystis carinii .The Journal of eukaryotic microbiology, , 46 (5 ) ,142S -143S
Keely,S.P.; Cushion,M.T.; Stringer,J.R. (1999. ) Determination of the maximum frequency of genetic rearrangements associated with Pneumocystis carinii surface antigen variation .The Journal of eukaryotic microbiology, , 46 (5 ) ,128S
Cushion,M.T.; Linke,M.J.; Collins,M.; Keely,S.P.; Stringer,J.R. (1999. ) The minimum number of Pneumocystis carinii f. sp. carinii organisms required to establish infections is very low .The Journal of eukaryotic microbiology, , 46 (5 ) ,111S
Icenhour,C.R.; Arnold,J.; Cushion,M.T. (1999. ) Interactions of two Pneumocystis carinii populations within rat lungs .The Journal of eukaryotic microbiology, , 46 (5 ) ,107S -108S
Cushion,M.T. (1999. ) Summary of the Pneumocystis research presented at the 6th International Workshop on Opportunistic Protists .The Journal of eukaryotic microbiology, , 46 (5 ) ,85S -88S
Palmer,R.J.; Cushion,M.T.; Wakefield,A.E. (1999. ) Discrimination of rat-derived Pneumocystis carinii f. sp. Carinii and Pneumocystis carinii f. sp. Ratti using the polymerase chain reaction .Molecular and cellular probes, , 13 (2 ) ,147 -155
Weisbroth,S.H.; Geistfeld,J.; Weisbroth,S.P.; Williams,B.; Feldman,S.H.; Linke,M.J.; Orr,S.; Cushion,M.T. (1999. ) Latent Pneumocystis carinii infection in commercial rat colonies: comparison of inductive immunosuppressants plus histopathology, PCR, and serology as detection methods .Journal of clinical microbiology, , 37 (5 ) ,1441 -1446
Weisbroth, S H; Geistfeld, J; Weisbroth, S P; Williams, B; Feldman, S H; Linke, M J; Orr, S; Cushion, M T (1999. ) Latent Pneumocystis carinii infection in commercial rat colonies: comparison of inductive immunosuppressants plus histopathology, PCR, and serology as detection methods. Journal of clinical microbiology, , 37 (5 ) ,1441-6
Palmer, R J; Cushion, M T; Wakefield, A E (1999. ) Discrimination of rat-derived Pneumocystis carinii f. sp. Carinii and Pneumocystis carinii f. sp. Ratti using the polymerase chain reaction.Molecular and cellular probes, , 13 (2 ) ,147-55 More Information
Cushion, M T (1998. ) Taxonomy, genetic organization, and life cycle of Pneumocystis carinii. Seminars in respiratory infections, , 13 (4 ) ,304-12
Cushion, M T (1998. ) Genetic heterogeneity of rat-derived Pneumocystis. FEMS immunology and medical microbiology, , 22 (1-2 ) ,51-8
Stringer, J R; Cushion, M T (1998. ) The genome of Pneumocystis carinii. FEMS immunology and medical microbiology, , 22 (1-2 ) ,15-26
Cushion,M.T. (1998. ) Taxonomy, genetic organization, and life cycle of Pneumocystis carinii .Seminars in respiratory infections, , 13 (4 ) ,304 -312
Cushion,M.T. (1998. ) Genetic heterogeneity of rat-derived Pneumocystis .FEMS immunology and medical microbiology, , 22 (1-2 ) ,51 -58
Stringer,J.R.; Cushion,M.T. (1998. ) The genome of Pneumocystis carinii .FEMS immunology and medical microbiology, , 22 (1-2 ) ,15 -26
Cushion,M.T.; Orr,S.; Arnold,J. (1997. ) Interactions between 2 Pneumocystis populations within the same host .The Journal of eukaryotic microbiology, , 44 (6 ) ,9S
Arnold,J.; Cushion,M.T. (1997. ) Constructing a physical map of the Pneumocystis genome .The Journal of eukaryotic microbiology, , 44 (6 ) ,8S
Cushion,M.T.; Arnold,J. (1997. ) Proposal for a Pneumocystis genome project .The Journal of eukaryotic microbiology, , 44 (6 ) ,7S
Stringer,J.R.; Wakefield,A.E.; Cushion,M.T.; Dei-Cas,E. (1997. ) Pneumocystis taxonomy and nomenclature: an update .The Journal of eukaryotic microbiology, , 44 (6 ) ,5S -6S
Cushion,M.T.; Walzer,P.D.; Smulian,A.G.; Linke,M.J.; Ruffolo,J.J.; Kaneshiro,E.S.; Stringer,J.R. (1997. ) Terminology for the life cycle of Pneumocystis carinii .Infection and immunity, , 65 (10 ) ,4365; author reply 4366
Cushion,M.T.; Chen,F.; Kloepfer,N. (1997. ) A cytotoxicity assay for evaluation of candidate anti-Pneumocystis carinii agents .Antimicrobial Agents and Chemotherapy, , 41 (2 ) ,379 -384
Beach,D.H.; Chen,F.; Cushion,M.T.; Macomber,R.S.; Krudy,G.A.; Wyder,M.A.; Kaneshiro,E.S. (1997. ) Effects of steroidal allenic phosphonic acid derivatives on the parasitic protists Leishmania donovani, Leishmania mexicana mexicana, and Pneumocystis carinii carinii .Antimicrobial Agents and Chemotherapy, , 41 (1 ) ,162 -168
Cushion, M T; Walzer, P D; Smulian, A G; Linke, M J; Ruffolo, J J; Kaneshiro, E S; Stringer, J R (1997. ) Terminology for the life cycle of Pneumocystis carinii. Infection and immunity, , 65 (10 ) ,4365; author reply 4
Perlada, D E; Smulian, A G; Cushion, M T (1997. ) Molecular epidemiology and antibiotic susceptibility of enterococci in Cincinnati, Ohio: a prospective citywide survey. Journal of clinical microbiology, , 35 (9 ) ,2342-7
Cushion, M T; Chen, F; Kloepfer, N (1997. ) A cytotoxicity assay for evaluation of candidate anti-Pneumocystis carinii agents. Antimicrobial agents and chemotherapy, , 41 (2 ) ,379-84
Beach, D H; Chen, F; Cushion, M T; Macomber, R S; Krudy, G A; Wyder, M A; Kaneshiro, E S (1997. ) Effects of steroidal allenic phosphonic acid derivatives on the parasitic protists Leishmania donovani, Leishmania mexicana mexicana, and Pneumocystis carinii carinii. Antimicrobial agents and chemotherapy, , 41 (1 ) ,162-8
Vasquez, J; Smulian, A G; Linke, M J; Cushion, M T (1996. ) Antigenic differences associated with genetically distinct Pneumocystis carinii from rats. Infection and immunity, , 64 (1 ) ,290-7
Cushion,M.T.; Walzer,P.D. (1996. ) Closing comments: a retrospective perspective 4th International Workshop on Pneumocystis .The Journal of eukaryotic microbiology, , 43 (5 ) ,60S -61S
Keely,S.P.; Cushion,M.T.; Stringer,J.R. (1996. ) Stability of four genetic loci in Pneumocystis carinii sp. f. carinii .The Journal of eukaryotic microbiology, , 43 (5 ) ,49S
Cushion,M.T.; Orr,S. (1996. ) Kinetics of 2 genetically distinct Pneumocystis carinii populations in rat colonies .The Journal of eukaryotic microbiology, , 43 (5 ) ,46S
Vasquez,J.; Smulian,A.G.; Linke,M.J.; Cushion,M.T. (1996. ) Antigenic differences associated with genetically distinct Pneumocystis carinii from rats .Infection and immunity, , 64 (1 ) ,290 -297
O'Leary,T.J.; Tsai,M.M.; Wright,C.F.; Cushion,M.T. (1995. ) Use of semiquantitative PCR to assess onset and treatment of Pneumocystis carinii infection in rat model .Journal of clinical microbiology, , 33 (3 ) ,718 -724
O'Leary, T J; Tsai, M M; Wright, C F; Cushion, M T (1995. ) Use of semiquantitative PCR to assess onset and treatment of Pneumocystis carinii infection in rat model. Journal of clinical microbiology, , 33 (3 ) ,718-24
Smulian, A G; Linke, M J; Cushion, M T; Baughman, R P; Frame, P T; Dohn, M N; White, M L; Walzer, P D (1994. ) Analysis of Pneumocystis carinii organism burden, viability and antigens in bronchoalveolar lavage fluid in AIDS patients with pneumocystosis: correlation with disease severity. AIDS (London, England), , 8 (11 ) ,1555-62
Chen, F; Cushion, M T (1994. ) Use of an ATP bioluminescent assay to evaluate viability of Pneumocystis carinii from rats. Journal of clinical microbiology, , 32 (11 ) ,2791-800
Cushion, M T; Harmsen, A; Matsumoto, Y; Stringer, J R; Wakefield, A E; Yamada, M (1994. ) Recent advances in the biology of Pneumocystis carinii. Journal of medical and veterinary mycology : bi-monthly publication of the International Society for Human and Animal Mycology, , 32 Suppl 1 ,217-28
De Stefano, J A; Foy, J M; Sullivan, D W; Dawes, S M; Cushion, M T; Babcock, G F; Sleight, R G; van Halbeek, H; Walzer, P D (1994. ) Fractionation of Pneumocystis carinii developmental stages by counterflow centrifugal elutriation and sequential filtrations. Parasitology research, , 80 (1 ) ,1-9
Chen,F.; Cushion,M.T. (1994. ) Use of an ATP bioluminescent assay to evaluate viability of Pneumocystis carinii from rats .Journal of clinical microbiology, , 32 (11 ) ,2791 -2800
Smulian,A.G.; Linke,M.J.; Cushion,M.T.; Baughman,R.P.; Frame,P.T.; Dohn,M.N.; White,M.L.; Walzer,P.D. (1994. ) Analysis of Pneumocystis carinii organism burden, viability and antigens in bronchoalveolar lavage fluid in AIDS patients with pneumocystosis: correlation with disease severity .AIDS (London, England), , 8 (11 ) ,1555 -1562
Langreth,S.G.; Kim,G.M.; Cushion,M.T. (1994. ) Evaluation of procedures used to isolate Pneumocystis carinii from infected rat lungs .The Journal of eukaryotic microbiology, , 41 (5 ) ,95S -96S
Chen,F.; Cushion,M.T. (1994. ) Use of fluorescent probes to investigate the metabolic state of Pneumocystis carinii mitochondria .The Journal of eukaryotic microbiology, , 41 (5 ) ,79S
Andrews,R.P.; Theus,S.A.; Cushion,M.T.; Walzer,P.D. (1994. ) Comparison of the antigenic recognition of the major surface glycoprotein of Pneumocystis carinii isolated from different rat strains .The Journal of eukaryotic microbiology, , 41 (5 ) ,72S
Weinberg,G.A.; O'Gara,M.J.; Cushion,M.T. (1994. ) Coinfection of rats with genetically diverse forms of Pneumocystis carinii demonstrated by P. carinii inosine monophosphate dehydrogenase gene polymorphism .The Journal of eukaryotic microbiology, , 41 (5 ) ,119S
Weinberg,G.A.; Dykstra,C.C.; Durant,P.J.; Cushion,M.T. (1994. ) Chromosomal localization of 20 genes to five distinct pulsed field gel karyotypic forms of rat Pneumocystis carinii .The Journal of eukaryotic microbiology, , 41 (5 ) ,117S
Vasquez,J.; Smulian,A.G.; Linke,M.J.; Cushion,M.T. (1994. ) Antigenic differences among genetically distinct types of rat-derived Pneumocystis carinii .The Journal of eukaryotic microbiology, , 41 (5 ) ,114S
De Stefano,J.A.; Foy,J.M.; Sullivan,D.W.; Dawes,S.M.; Cushion,M.T.; Babcock,G.F.; Sleight,R.G.; van Halbeek,H.; Walzer,P.D. (1994. ) Fractionation of Pneumocystis carinii developmental stages by counterflow centrifugal elutriation and sequential filtrations .Parasitology research, , 80 (1 ) ,1 -9
Settnes,O.P.; Nielsen,P.B.; Bucala,R.; Linke,M.J.; Cushion,M.T. (1994. ) A survey of birds in Denmark for the presence of Pneumocystis carinii .Avian Diseases, , 38 (1 ) ,1 -10
Cushion,M.T.; Harmsen,A.; Matsumoto,Y.; Stringer,J.R.; Wakefield,A.E.; Yamada,M. (1994. ) Recent advances in the biology of Pneumocystis carinii .Journal of medical and veterinary mycology : bi-monthly publication of the International Society for Human and Animal Mycology, , 32 Suppl 1 ,217 -228
Cushion,M.T.; Kaselis,M.; Stringer,S.L.; Stringer,J.R. (1993. ) Genetic stability and diversity of Pneumocystis carinii infecting rat colonies .Infection and immunity, , 61 (11 ) ,4801 -4813
Stringer,J.R.; Stringer,S.L.; Zhang,J.; Baughman,R.; Smulian,A.G.; Cushion,M.T. (1993. ) Molecular genetic distinction of Pneumocystis carinii from rats and humans .The Journal of eukaryotic microbiology, , 40 (6 ) ,733 -741
Cushion,M.T.; Zhang,J.; Kaselis,M.; Giuntoli,D.; Stringer,S.L.; Stringer,J.R. (1993. ) Evidence for two genetic variants of Pneumocystis carinii coinfecting laboratory rats .Journal of clinical microbiology, , 31 (5 ) ,1217 -1223
Zhang,J.; Cushion,M.T.; Stringer,J.R. (1993. ) Molecular characterization of a novel repetitive element from Pneumocystis carinii from rats .Journal of clinical microbiology, , 31 (2 ) ,244 -248
Cushion, M T; Kaselis, M; Stringer, S L; Stringer, J R (1993. ) Genetic stability and diversity of Pneumocystis carinii infecting rat colonies. Infection and immunity, , 61 (11 ) ,4801-13
Cushion, M T; Zhang, J; Kaselis, M; Giuntoli, D; Stringer, S L; Stringer, J R (1993. ) Evidence for two genetic variants of Pneumocystis carinii coinfecting laboratory rats. Journal of clinical microbiology, , 31 (5 ) ,1217-23
Zhang, J; Cushion, M T; Stringer, J R (1993. ) Molecular characterization of a novel repetitive element from Pneumocystis carinii from rats. Journal of clinical microbiology, , 31 (2 ) ,244-8
De Stefano, J A; Trinkle, L S; Walzer, P D; Cushion, M T (1992. ) Flow cytometric analyses of lectin binding to Pneumocystis carinii surface carbohydrates. The Journal of parasitology, , 78 (2 ) ,271-80
Stringer, J R; Edman, J C; Cushion, M T; Richards, F F; Watanabe, J (1992. ) The fungal nature of Pneumocystis. Journal of medical and veterinary mycology : bi-monthly publication of the International Society for Human and Animal Mycology, , 30 Suppl 1 ,271-8
De Stefano,J.A.; Trinkle,L.S.; Walzer,P.D.; Cushion,M.T. (1992. ) Flow cytometric analyses of lectin binding to Pneumocystis carinii surface carbohydrates .The Journal of parasitology, , 78 (2 ) ,271 -280
Stringer,J.R.; Edman,J.C.; Cushion,M.T.; Richards,F.F.; Watanabe,J. (1992. ) The fungal nature of Pneumocystis .Journal of medical and veterinary mycology : bi-monthly publication of the International Society for Human and Animal Mycology, , 30 Suppl 1 ,271 -278
Zhang,J.X.; Cushion,M.T.; Giuntoli,D.; Hong,S.T.; Meade,J.C.; Smulian,A.G.; Stringer,S.L.; Stringer,J.J. (1991. ) Analysis of the Pneumocystis carinii genome .The Journal of protozoology, , 38 (6 ) ,69S
Cushion,M.T.; Linke,M.J. (1991. ) Factors influencing Pneumocystis infection in the immunocompromised rat .The Journal of protozoology, , 38 (6 ) ,133S -135S
Kaneshiro,E.S.; Wu,Y.P.; Cushion,M.T. (1991. ) Assays for testing Pneumocystis carinii viability .The Journal of protozoology, , 38 (6 ) ,85S -87S
Cushion,M.T.; Stringer,J.R.; Walzer,P.D. (1991. ) Cellular and molecular biology of Pneumocystis carinii .International review of cytology, , 131 ,59 -107
Cushion, M T; Stringer, J R; Walzer, P D (1991. ) Cellular and molecular biology of Pneumocystis carinii. International review of cytology, , 131 ,59-107
Hong, S T; Steele, P E; Cushion, M T; Walzer, P D; Stringer, S L; Stringer, J R (1990. ) Pneumocystis carinii karyotypes. Journal of clinical microbiology, , 28 (8 ) ,1785-95
Cushion, M T; Ebbets, D (1990. ) Growth and metabolism of Pneumocystis carinii in axenic culture. Journal of clinical microbiology, , 28 (6 ) ,1385-94
Cushion, M T; Hong, S T; Steele, P E; Stringer, S L; Walzer, P D; Stringer, J R (1990. ) Molecular biology of Pneumocystis carinii. Annals of the New York Academy of Sciences, , 616 ,415-20
De Stefano,J.A.; Cushion,M.T.; Puvanesarajah,V.; Walzer,P.D. (1990. ) Analysis of Pneumocystis carinii cyst wall. II. Sugar composition .The Journal of protozoology, , 37 (5 ) ,436 -441
De Stefano,J.A.; Cushion,M.T.; Sleight,R.G.; Walzer,P.D. (1990. ) Analysis of Pneumocystis carinii cyst wall. I. Evidence for an outer surface membrane .The Journal of protozoology, , 37 (5 ) ,428 -435
Hong,S.T.; Steele,P.E.; Cushion,M.T.; Walzer,P.D.; Stringer,S.L.; Stringer,J.R. (1990. ) Pneumocystis carinii karyotypes .Journal of clinical microbiology, , 28 (8 ) ,1785 -1795
Cushion,M.T.; Ebbets,D. (1990. ) Growth and metabolism of Pneumocystis carinii in axenic culture .Journal of clinical microbiology, , 28 (6 ) ,1385 -1394
Cushion,M.T.; Hong,S.T.; Steele,P.E.; Stringer,S.L.; Walzer,P.D.; Stringer,J.R. (1990. ) Molecular biology of Pneumocystis carinii .Annals of the New York Academy of Sciences, , 616 ,415 -420
Linke,M.J.; Cushion,M.T.; Walzer,P.D. (1989. ) Properties of the major antigens of rat and human Pneumocystis carinii .Infection and immunity, , 57 (5 ) ,1547 -1555
Stringer,S.L.; Stringer,J.R.; Blase,M.A.; Walzer,P.D.; Cushion,M.T. (1989. ) Pneumocystis carinii: sequence from ribosomal RNA implies a close relationship with fungi .Experimental parasitology, , 68 (4 ) ,450 -461
Kaneshiro,E.S.; Cushion,M.T.; Walzer,P.D.; Jayasimhulu,K. (1989. ) Analyses of Pneumocystis fatty acids .The Journal of protozoology, , 36 (1 ) ,69S -72S
De Stefano,J.A.; Cushion,M.T.; Trinkle,L.S.; Walzer,P.D. (1989. ) Lectins as probes to Pneumocystis carinii surface glycocomplexes .The Journal of protozoology, , 36 (1 ) ,65S -66S
Ruffolo,J.J.; Cushion,M.T.; Walzer,P.D. (1989. ) Ultrastructural observations on life cycle stages of Pneumocystis carinii .The Journal of protozoology, , 36 (1 ) ,53S -54S
Stringer,S.L.; Hudson,K.; Blase,M.A.; Walzer,P.D.; Cushion,M.T.; Stringer,J.R. (1989. ) Sequence from ribosomal RNA of Pneumocystis carinii compared to those of four fungi suggests an ascomycetous affinity .The Journal of protozoology, , 36 (1 ) ,14S -16S
Walzer,P.D.; Cushion,M.T. (1989. ) Immunobiology of Pneumocystis carinii .Pathology and immunopathology research, , 8 (3-4 ) ,127 -140
Cushion,M.T. (1989. ) In vitro studies of Pneumocystis carinii .The Journal of protozoology, , 36 (1 ) ,45 -52
Cushion,M.T.; Blase,M.A.; Walzer,P.D. (1989. ) A method for isolation of RNA from Pneumocystis carinii .The Journal of protozoology, , 36 (1 ) ,12S -14S
Stringer, S L; Stringer, J R; Blase, M A; Walzer, P D; Cushion, M T (1989. ) Pneumocystis carinii: sequence from ribosomal RNA implies a close relationship with fungi. Experimental parasitology, , 68 (4 ) ,450-61
Linke, M J; Cushion, M T; Walzer, P D (1989. ) Properties of the major antigens of rat and human Pneumocystis carinii. Infection and immunity, , 57 (5 ) ,1547-55
Walzer, P D; Cushion, M T (1989. ) Immunobiology of Pneumocystis carinii. Pathology and immunopathology research, , 8 (3-4 ) ,127-40
Cushion, M T; DeStefano, J A; Walzer, P D (1988. ) Pneumocystis carinii: surface reactive carbohydrates detected by lectin probes. Experimental parasitology, , 67 (2 ) ,137-47
Walzer, P D; Kim, C K; Foy, J; Linke, M J; Cushion, M T (1988. ) Cationic antitrypanosomal and other antimicrobial agents in the therapy of experimental Pneumocystis carinii pneumonia. Antimicrobial agents and chemotherapy, , 32 (6 ) ,896-905
Cushion, M T; Ruffolo, J J; Walzer, P D (1988. ) Analysis of the developmental stages of Pneumocystis carinii, in vitro. Laboratory investigation; a journal of technical methods and pathology, , 58 (3 ) ,324-31
Walzer, P D; Kim, C K; Foy, J M; Linke, M J; Cushion, M T (1988. ) Inhibitors of folic acid synthesis in the treatment of experimental Pneumocystis carinii pneumonia. Antimicrobial agents and chemotherapy, , 32 (1 ) ,96-103
Cushion,M.T.; DeStefano,J.A.; Walzer,P.D. (1988. ) Pneumocystis carinii: surface reactive carbohydrates detected by lectin probes .Experimental parasitology, , 67 (2 ) ,137 -147
Walzer,P.D.; Kim,C.K.; Foy,J.; Linke,M.J.; Cushion,M.T. (1988. ) Cationic antitrypanosomal and other antimicrobial agents in the therapy of experimental Pneumocystis carinii pneumonia .Antimicrobial Agents and Chemotherapy, , 32 (6 ) ,896 -905
Cushion,M.T.; Ruffolo,J.J.; Walzer,P.D. (1988. ) Analysis of the developmental stages of Pneumocystis carinii, in vitro .Laboratory investigation; a journal of technical methods and pathology, , 58 (3 ) ,324 -331
Walzer,P.D.; Kim,C.K.; Foy,J.M.; Linke,M.J.; Cushion,M.T. (1988. ) Inhibitors of folic acid synthesis in the treatment of experimental Pneumocystis carinii pneumonia .Antimicrobial Agents and Chemotherapy, , 32 (1 ) ,96 -103
Walzer,P.D.; Stanforth,D.; Linke,M.J.; Cushion,M.T. (1987. ) Pneumocystis carinii: immunoblotting and immunofluorescent analyses of serum antibodies during experimental rat infection and recovery .Experimental parasitology, , 63 (3 ) ,319 -328
Walzer,P.D.; Cushion,M.T.; Juranek,D.; Walls,K.; Armstrong,D.; Gold,J.; Young,L.S.; Pesanti,E.; Graves,D.C.; Ivey,M.B. (1987. ) Serology and P carinii .Chest, , 91 (6 ) ,935 -936
Kim,C.K.; Foy,J.M.; Cushion,M.T.; Stanforth,D.; Linke,M.J.; Hendrix,H.L.; Walzer,P.D. (1987. ) Comparison of histologic and quantitative techniques in evaluation of therapy for experimental Pneumocystis carinii pneumonia .Antimicrobial Agents and Chemotherapy, , 31 (2 ) ,197 -201
Walzer, P D; Cushion, M T; Juranek, D; Walls, K; Armstrong, D; Gold, J; Young, L S; Pesanti, E; Graves, D C; Ivey, M B (1987. ) Serology and P carinii. Chest, , 91 (6 ) ,935-6
Walzer, P D; Stanforth, D; Linke, M J; Cushion, M T (1987. ) Pneumocystis carinii: immunoblotting and immunofluorescent analyses of serum antibodies during experimental rat infection and recovery. Experimental parasitology, , 63 (3 ) ,319-28
Kim, C K; Foy, J M; Cushion, M T; Stanforth, D; Linke, M J; Hendrix, H L; Walzer, P D (1987. ) Comparison of histologic and quantitative techniques in evaluation of therapy for experimental Pneumocystis carinii pneumonia. Antimicrobial agents and chemotherapy, , 31 (2 ) ,197-201
Ruffolo, J J; Cushion, M T; Walzer, P D (1986. ) Techniques for examining Pneumocystis carinii in fresh specimens. Journal of clinical microbiology, , 23 (1 ) ,17-21
Ruffolo,J.J.; Cushion,M.T.; Walzer,P.D. (1986. ) Techniques for examining Pneumocystis carinii in fresh specimens .Journal of clinical microbiology, , 23 (1 ) ,17 -21
Cushion,M.T.; Stanforth,D.; Linke,M.J.; Walzer,P.D. (1985. ) Method of testing the susceptibility of Pneumocystis carinii to antimicrobial agents in vitro .Antimicrobial Agents and Chemotherapy, , 28 (6 ) ,796 -801
Cushion,M.T.; Ruffolo,J.J.; Linke,M.J.; Walzer,P.D. (1985. ) Pneumocystis carinii: growth variables and estimates in the A549 and WI-38 VA13 human cell lines .Experimental parasitology, , 60 (1 ) ,43 -54
Cushion, M T; Stanforth, D; Linke, M J; Walzer, P D (1985. ) Method of testing the susceptibility of Pneumocystis carinii to antimicrobial agents in vitro. Antimicrobial agents and chemotherapy, , 28 (6 ) ,796-801
Cushion, M T; Ruffolo, J J; Linke, M J; Walzer, P D (1985. ) Pneumocystis carinii: growth variables and estimates in the A549 and WI-38 VA13 human cell lines. Experimental parasitology, , 60 (1 ) ,43-54
Walzer, P D; LaBine, M; Redington, T J; Cushion, M T (1984. ) Predisposing factors in Pneumocystis carinii pneumonia: effects of tetracycline, protein malnutrition, and corticosteroids on hosts. Infection and immunity, , 46 (3 ) ,747-53
Walzer, P D; LaBine, M; Redington, T J; Cushion, M T (1984. ) Lymphocyte changes during chronic administration of and withdrawal from corticosteroids: relation to Pneumocystis carinii pneumonia. Journal of immunology (Baltimore, Md. : 1950), , 133 (5 ) ,2502-8
Cushion, M T; Walzer, P D (1984. ) Growth and serial passage of Pneumocystis carinii in the A549 cell line. Infection and immunity, , 44 (2 ) ,245-51
Cushion, M T; Walzer, P D (1984. ) Cultivation of Pneumocystis carinii in lung-derived cell lines. The Journal of infectious diseases, , 149 (4 ) ,644
Walzer,P.D.; LaBine,M.; Redington,T.J.; Cushion,M.T. (1984. ) Predisposing factors in Pneumocystis carinii pneumonia: effects of tetracycline, protein malnutrition, and corticosteroids on hosts .Infection and immunity, , 46 (3 ) ,747 -753
Walzer,P.D.; LaBine,M.; Redington,T.J.; Cushion,M.T. (1984. ) Lymphocyte changes during chronic administration of and withdrawal from corticosteroids: relation to Pneumocystis carinii pneumonia .Journal of immunology (Baltimore, Md.: 1950), , 133 (5 ) ,2502 -2508
Cushion,M.T.; Walzer,P.D. (1984. ) Growth and serial passage of Pneumocystis carinii in the A549 cell line .Infection and immunity, , 44 (2 ) ,245 -251
Cushion,M.T.; Walzer,P.D. (1984. ) Cultivation of Pneumocystis carinii in lung-derived cell lines .The Journal of infectious diseases, , 149 (4 ) ,644
Kaneshiro, Edna S; Cushion, Melanie T; Marciano-Cabral, Francine; Weiss, Louis M; Xiao, Lihua Highlights and summaries of the 11th International Workshops on Opportunistic Protists.The Journal of eukaryotic microbiology, , 58 (1 ) ,1-6 More Information
Kaneshiro, E S; Collins, M; Cushion, M T Effects of sterol inhibitors on the ATP content of Pneumocystis carinii. The Journal of eukaryotic microbiology, , 46 (5 ) ,142S-143S
Keely, S P; Cushion, M T; Stringer, J R Determination of the maximum frequency of genetic rearrangements associated with Pneumocystis carinii surface antigen variation. The Journal of eukaryotic microbiology, , 46 (5 ) ,128S
Cushion, M T; Linke, M J; Collins, M; Keely, S P; Stringer, J R The minimum number of Pneumocystis carinii f. sp. carinii organisms required to establish infections is very low. The Journal of eukaryotic microbiology, , 46 (5 ) ,111S
Icenhour, C R; Arnold, J; Cushion, M T Interactions of two Pneumocystis carinii populations within rat lungs. The Journal of eukaryotic microbiology, , 46 (5 ) ,107S-108S
Cushion, M T Summary of the Pneumocystis research presented at the 6th International Workshop on Opportunistic Protists. The Journal of eukaryotic microbiology, , 46 (5 ) ,85S-88S
Redhead, Scott A; Cushion, Melanie T; Frenkel, Jacob K; Stringer, James R Pneumocystis and Trypanosoma cruzi: nomenclature and typifications.The Journal of eukaryotic microbiology, , 53 (1 ) ,2-11 More Information
Kaneshiro, E S; Cushion, M T; Walzer, P D; Jayasimhulu, K Analyses of Pneumocystis fatty acids. The Journal of protozoology, , 36 (1 ) ,69S-72S
De Stefano, J A; Cushion, M T; Trinkle, L S; Walzer, P D Lectins as probes to Pneumocystis carinii surface glycocomplexes. The Journal of protozoology, , 36 (1 ) ,65S-66S
Ruffolo, J J; Cushion, M T; Walzer, P D Ultrastructural observations on life cycle stages of Pneumocystis carinii. The Journal of protozoology, , 36 (1 ) ,53S-54S
Stringer, S L; Hudson, K; Blase, M A; Walzer, P D; Cushion, M T; Stringer, J R Sequence from ribosomal RNA of Pneumocystis carinii compared to those of four fungi suggests an ascomycetous affinity. The Journal of protozoology, , 36 (1 ) ,14S-16S
Cushion, M T In vitro studies of Pneumocystis carinii. The Journal of protozoology, , 36 (1 ) ,45-52
Cushion, M T; Blase, M A; Walzer, P D A method for isolation of RNA from Pneumocystis carinii. The Journal of protozoology, , 36 (1 ) ,12S-14S
De Stefano, J A; Cushion, M T; Puvanesarajah, V; Walzer, P D Analysis of Pneumocystis carinii cyst wall. II. Sugar composition. The Journal of protozoology, , 37 (5 ) ,436-41
De Stefano, J A; Cushion, M T; Sleight, R G; Walzer, P D Analysis of Pneumocystis carinii cyst wall. I. Evidence for an outer surface membrane. The Journal of protozoology, , 37 (5 ) ,428-35
Cushion, Melanie T Comparative genomics of Pneumocystis carinii with other protists: implications for life style. The Journal of eukaryotic microbiology, , 51 (1 ) ,30-7
Zhang, J X; Cushion, M T; Giuntoli, D; Hong, S T; Meade, J C; Smulian, A G; Stringer, S L; Stringer, J J Analysis of the Pneumocystis carinii genome. The Journal of protozoology, , 38 (6 ) ,69S
Cushion, M T; Linke, M J Factors influencing Pneumocystis infection in the immunocompromised rat. The Journal of protozoology, , 38 (6 ) ,133S-135S
Kaneshiro, E S; Wu, Y P; Cushion, M T Assays for testing Pneumocystis carinii viability. The Journal of protozoology, , 38 (6 ) ,85S-87S
Stringer, J R; Stringer, S L; Zhang, J; Baughman, R; Smulian, A G; Cushion, M T Molecular genetic distinction of Pneumocystis carinii from rats and humans. The Journal of eukaryotic microbiology, , 40 (6 ) ,733-41
Cushion, M T; Walzer, P D Closing comments: a retrospective perspective 4th International Workshop on Pneumocystis. The Journal of eukaryotic microbiology, , 43 (5 ) ,60S-61S
Keely, S P; Cushion, M T; Stringer, J R Stability of four genetic loci in Pneumocystis carinii sp. f. carinii. The Journal of eukaryotic microbiology, , 43 (5 ) ,49S
Cushion, M T; Orr, S Kinetics of 2 genetically distinct Pneumocystis carinii populations in rat colonies. The Journal of eukaryotic microbiology, , 43 (5 ) ,46S
Langreth, S G; Kim, G M; Cushion, M T Evaluation of procedures used to isolate Pneumocystis carinii from infected rat lungs. The Journal of eukaryotic microbiology, , 41 (5 ) ,95S-96S
Chen, F; Cushion, M T Use of fluorescent probes to investigate the metabolic state of Pneumocystis carinii mitochondria. The Journal of eukaryotic microbiology, , 41 (5 ) ,79S
Andrews, R P; Theus, S A; Cushion, M T; Walzer, P D Comparison of the antigenic recognition of the major surface glycoprotein of Pneumocystis carinii isolated from different rat strains. The Journal of eukaryotic microbiology, , 41 (5 ) ,72S
Weinberg, G A; O'Gara, M J; Cushion, M T Coinfection of rats with genetically diverse forms of Pneumocystis carinii demonstrated by P. carinii inosine monophosphate dehydrogenase gene polymorphism. The Journal of eukaryotic microbiology, , 41 (5 ) ,119S
Weinberg, G A; Dykstra, C C; Durant, P J; Cushion, M T Chromosomal localization of 20 genes to five distinct pulsed field gel karyotypic forms of rat Pneumocystis carinii. The Journal of eukaryotic microbiology, , 41 (5 ) ,117S
Vasquez, J; Smulian, A G; Linke, M J; Cushion, M T Antigenic differences among genetically distinct types of rat-derived Pneumocystis carinii. The Journal of eukaryotic microbiology, , 41 (5 ) ,114S
Settnes, O P; Nielsen, P B; Bucala, R; Linke, M J; Cushion, M T A survey of birds in Denmark for the presence of Pneumocystis carinii. Avian diseases, , 38 (1 ) ,1-10
Cushion, M T; Orr, S; Arnold, J Interactions between 2 Pneumocystis populations within the same host. The Journal of eukaryotic microbiology, , 44 (6 ) ,9S
Arnold, J; Cushion, M T Constructing a physical map of the Pneumocystis genome. The Journal of eukaryotic microbiology, , 44 (6 ) ,8S
Cushion, M T; Arnold, J Proposal for a Pneumocystis genome project. The Journal of eukaryotic microbiology, , 44 (6 ) ,7S
Stringer, J R; Wakefield, A E; Cushion, M T; Dei-Cas, E Pneumocystis taxonomy and nomenclature: an update. The Journal of eukaryotic microbiology, , 44 (6 ) ,5S-6S
Cushion, Melanie T; Keely, Scott P; Stringer, James R Molecular and phenotypic description of Pneumocystis wakefieldiae sp. nov., a new species in rats. Mycologia, , 96 (3 ) ,429-38
Sinai, Anthony P; Kaneshiro, Edna S; Ward, Honorine; Weiss, Louis M; Cushion, Melanie T (2012. ) The state of research for AIDS-associated opportunistic infections and the importance of sustaining smaller research communities.Eukaryotic cell, , 11 (2 ) ,90-7 More Information
Maciejewska, Dorota; Zabinski, Jerzy; Ka?mierczak, Pawel; Rezler, Mateusz; Krassowska-?wiebocka, Barbara; Collins, Margaret S; Cushion, Melanie T (2012. ) Analogs of pentamidine as potential anti-Pneumocystis chemotherapeutics.European journal of medicinal chemistry, , 48 ,164-73 More Information
Cushion, Melanie T; Collins, Margaret S (2011. ) Susceptibility of Pneumocystis to echinocandins in suspension and biofilm cultures.Antimicrobial agents and chemotherapy, , 55 (10 ) ,4513-8 More Information
Lobo, Maria Luísa; Esteves, Francisco; de Sousa, Bruno; Cardoso, Fernando; Cushion, Melanie T; Antunes, Francisco; Matos, Olga (2013. ) Therapeutic potential of caspofungin combined with trimethoprim-sulfamethoxazole for pneumocystis pneumonia: a pilot study in mice.PloS one, , 8 (8 ) ,e70619 More Information
Weiss, Louis M; Cushion, Melanie T; Didier, Elizabeth; Xiao, Lihua; Marciano-Cabral, Francine; Sinai, Anthony P; Matos, Olga; Calderon, Enrique J; Kaneshiro, Edna S (2013. ) The 12th International Workshops on Opportunistic Protists (IWOP-12).The Journal of eukaryotic microbiology, , 60 (3 ) ,298-308 More Information
Cushion, Melanie T; Keely, Scott P (2013. ) Assembly and annotation of Pneumocystis jirovecii from the human lung microbiome.mBio, , 4 (2 ) ,e00224 More Information
Linke, Michael J; Ashbaugh, Alan; Collins, Margaret S; Lynch, Keeley; Cushion, Melanie T (2013. ) Characterization of a distinct host response profile to Pneumocystis murina asci during clearance of pneumocystis pneumonia.Infection and immunity, , 81 (3 ) ,984-95 More Information
Porollo, Aleksey; Meller, Jaroslaw; Joshi, Yogesh; Jaiswal, Vikash; Smulian, A George; Cushion, Melanie T (2012. ) Analysis of current antifungal agents and their targets within the Pneumocystis carinii genome. Current drug targets, , 13 (12 ) ,1575-85
Tachado, Souvenir D; Zhang, Jianmin; Zhu, Jinping; Patel, Naimish; Cushion, Melanie; Koziel, Henry (2007. ) Pneumocystis-mediated IL-8 release by macrophages requires coexpression of mannose receptors and TLR2.Journal of leukocyte biology, , 81 (1 ) ,205-11 More Information
Dei-Cas, Eduardo; Chabé, Magali; Moukhlis, Raya; Durand-Joly, Isabelle; Aliouat, El Moukhtar; Stringer, James R; Cushion, Melanie; Noël, Christophe; de Hoog, G Sybren; Guillot, Jacques; Viscogliosi, Eric (2006. ) Pneumocystis oryctolagi sp. nov., an uncultured fungus causing pneumonia in rabbits at weaning: review of current knowledge, and description of a new taxon on genotypic, phylogenetic and phenotypic bases.FEMS microbiology reviews, , 30 (6 ) ,853-71 More Information
Zhang, Jianmin; Tachado, Souvenir D; Patel, Naimish; Zhu, Jinping; Imrich, Amy; Manfruelli, Pascal; Cushion, Melanie; Kinane, T Bernard; Koziel, Henry (2005. ) Negative regulatory role of mannose receptors on human alveolar macrophage proinflammatory cytokine release in vitro.Journal of leukocyte biology, , 78 (3 ) ,665-74 More Information
Zhang, Jianmin; Zhu, Jinping; Bu, Xia; Cushion, Melanie; Kinane, T Bernard; Avraham, Hava; Koziel, Henry (2005. ) Cdc42 and RhoB activation are required for mannose receptor-mediated phagocytosis by human alveolar macrophages.Molecular biology of the cell, , 16 (2 ) ,824-34 More Information
Zhang, Jianmin; Zhu, Jinping; Imrich, Amy; Cushion, Melanie; Kinane, T Bernard; Koziel, Henry (2004. ) Pneumocystis activates human alveolar macrophage NF-kappaB signaling through mannose receptors.Infection and immunity, , 72 (6 ) ,3147-60 More Information
De Lucca, A J; Bland, J M; Vigo, C B; Cushion, M; Selitrennikoff, C P; Peter, J; Walsh, T J (2002. ) CAY-I, a fungicidal saponin from Capsicum sp. fruit. Medical mycology, , 40 (2 ) ,131-7
Smulian, A G; Ryan, M; Staben, C; Cushion, M (1996. ) Signal transduction in Pneumocystis carinii: characterization of the genes (pcg1) encoding the alpha subunit of the G protein (PCG1) of Pneumocystis carinii carinii and Pneumocystis carinii ratti. Infection and immunity, , 64 (3 ) ,691-701
Sloand, E; Laughon, B; Armstrong, M; Bartlett, M S; Blumenfeld, W; Cushion, M; Kalica, A; Kovacs, J A; Martin, W; Pitt, E The challenge of Pneumocystis carinii culture. The Journal of eukaryotic microbiology, , 40 (2 ) ,188-95
Cushion, Melanie T; Collins, Margaret S; Sesterhenn, Thomas; Porollo, Aleksey; Vadukoot, Anish Kizhakkekkara; Merino, Edward J (2016. ) Functional Characterization of Pneumocystis carinii Inositol Transporter 1.mBio, , 7 (6 ) , More Information
Luraschi A.; Richard S.; Almeida J.M.; Pagni M.; Cushion M.T.; Hauser P.M. (07-01-2019. ) Expression and immunostaining analyses suggest that pneumocystis primary homothallism involves troph.mBio, , 10 (4 ) , More Information
Baker, Frazier N; Cushion, Melanie T; Porollo, Aleksey (2016. ) A Quantitative Model to Estimate Drug Resistance in Pathogens.Journal of fungi (Basel, Switzerland), , 2 (4 ) , More Information
Gomes A.; Ferraz R.; Ficker L.; Collins M.S.; Prudêncio C.; Cushion M.T.; Teixeira C.; Gomes P. (11-01-2018. ) Chloroquine analogues as leads against Pneumocystis lung pathogens.Antimicrobial Agents and Chemotherapy, , 62 (11 ) , More Information
Koselny, Kristy; Green, Julianne; DiDone, Louis; Halterman, Justin P; Fothergill, Annette W; Wiederhold, Nathan P; Patterson, Thomas F; Cushion, Melanie T; Rappelye, Chad; Wellington, Melanie; Krysan, Damian J (2016. ) The Celecoxib Derivative AR-12 Has Broad-Spectrum Antifungal Activity In Vitro and Improves the Activity of Fluconazole in a Murine Model of Cryptococcosis.Antimicrobial agents and chemotherapy, , 60 (12 ) ,7115-7127 More Information
Maciejewska D.; Zabi?ski J.; Rezler M.; Ka?mierczak P.; Collins M.; Ficker L.; Cushion M. (01-01-2017. ) Development of highly active anti-: Pneumocystis bisbenzamidines: Insight into the influence of sele.MedChemComm, , 8 (10 ) ,2003-2011 More Information
Calderon, Enrique J; Cushion, Melanie T; Xiao, Lihua; Lorenzo-Morales, Jacob; Matos, Olga; Kaneshiro, Edna S; Weiss, Louis M (2015. ) The 13th International Workshops on Opportunistic Protists (IWOP13).The Journal of eukaryotic microbiology, , 62 (5 ) ,701-9 More Information
Mor, Visesato; Rella, Antonella; Farnoud, Amir M; Singh, Ashutosh; Munshi, Mansa; Bryan, Arielle; Naseem, Shamoon; Konopka, James B; Ojima, Iwao; Bullesbach, Erika; Ashbaugh, Alan; Linke, Michael J; Cushion, Melanie; Collins, Margaret; Ananthula, Hari Krishna; Sallans, Larry; Desai, Pankaj B; Wiederhold, Nathan P; Fothergill, Annette W; Kirkpatrick, William R; Patterson, Thomas; Wong, Lai Hong; Sinha, Sunita; Giaever, Guri; Nislow, Corey; Flaherty, Patrick; Pan, Xuewen; Cesar, Gabriele Vargas; de Melo Tavares, Patricia; Frases, Susana; Miranda, Kildare; Rodrigues, Marcio L; Luberto, Chiara; Nimrichter, Leonardo; Del Poeta, Maurizio (2015. ) Identification of a New Class of Antifungals Targeting the Synthesis of Fungal Sphingolipids.mBio, , 6 (3 ) ,e00647 More Information
Porollo, Aleksey; Sesterhenn, Thomas M; Collins, Margaret S; Welge, Jeffrey A; Cushion, Melanie T (2014. ) Comparative genomics of pneumocystis species suggests the absence of genes for myo-inositol synthesis and reliance on inositol transport and metabolism.mBio, , 5 (6 ) ,e01834 More Information
Maciejewska, D; Zabinski, J; Rezler, M; Kazmierczak, P; Collins, M S; Ficker, L; Cushion, M T (2017. ) Correction: Development of highly active anti-Pneumocystis bisbenzamidines: insight into the influence of selected substituents on the in vitro activity.MedChemComm, , 8 (11 ) ,2164 More Information
Hauser, Philippe M; Cushion, Melanie T (2018. ) Is sex necessary for the proliferation and transmission of Pneumocystis?.PLoS pathogens, , 14 (12 ) ,e1007409 More Information
Maciejewska, D; Zabinski, J; Rezler, M; Kazmierczak, P; Collins, M S; Ficker, L; Cushion, M T (2017. ) Development of highly active anti-Pneumocystis bisbenzamidines: insight into the influence of selected substituents on the in vitro activity.MedChemComm, , 8 (10 ) ,2003-2011 More Information
Cushion, Melanie T; Limper, Andrew H; Porollo, Aleksey; Saper, Vivian E; Sinai, Anthony P; Weiss, Louis M (2018. ) The 14th International Workshops on Opportunistic Protists (IWOP 14).The Journal of eukaryotic microbiology, , 65 (6 ) ,934-939 More Information
Luraschi, A; Richard, S; Almeida, J M G C F; Pagni, M; Cushion, M T; Hauser, P M (2019. ) Expression and Immunostaining Analyses Suggest that Pneumocystis Primary Homothallism Involves Trophic Cells Displaying Both Plus and Minus Pheromone Receptors.mBio, , 10 (4 ) , More Information
Cushion, Melanie T (2018. ) Reply to Nevez et al., "The Fascinating Echinocandin-Treated Mouse Model of Pneumocystis murina To Understand Pneumocystis jirovecii".Antimicrobial agents and chemotherapy, , 62 (8 ) , More Information
Gomes, Ana; Ferraz, Ricardo; Ficker, Lauren; Collins, Margaret S; Prudêncio, Cristina; Cushion, Melanie T; Teixeira, Cátia; Gomes, Paula (2018. ) Chloroquine Analogues as Leads against Pneumocystis Lung Pathogens.Antimicrobial agents and chemotherapy, , 62 (11 ) , More Information
Liu, Guan-Sheng; Ballweg, Richard; Ashbaugh, Alan; Zhang, Yin; Facciolo, Joseph; Cushion, Melanie T; Zhang, Tongli (2018. ) A quantitative systems pharmacology (QSP) model for Pneumocystis treatment in mice.BMC systems biology, , 12 (1 ) ,77 More Information
Cissé, Ousmane H; Curran, Shelly; Folco, H Diego; Liu, Yueqin; Bishop, Lisa; Wang, Honghui; Fischer, Elizabeth R; Davis, A Sally; Babb-Biernacki, Spenser; Doyle, Vinson P; Richards, Jonathan K; Hassan, Sergio A; Dekker, John P; Khil, Pavel P; Brenchley, Jason M; Grewal, Shiv; Cushion, Melanie; Ma, Liang; Kovacs, Joseph A (2023. ) The Host Adapted Fungal Pathogens of Pneumocystis Genus Utilize Genic Regional Centromeres.bioRxiv : the preprint server for biology, , More Information
Lazzarini, Cristina; Haranahalli, Krupanandan; Rieger, Robert; Ananthula, Hari Krishna; Desai, Pankaj B; Ashbaugh, Alan; Linke, Michael J; Cushion, Melanie T; Ruzsicska, Bela; Haley, John; Ojima, Iwao; Del Poeta, Maurizio (2018. ) Acylhydrazones as Antifungal Agents Targeting the Synthesis of Fungal Sphingolipids.Antimicrobial agents and chemotherapy, , 62 (5 ) , More Information
Wiederhold, Nathan P; Patterson, Thomas F; Rebholz, Sandra; Brennan, James; Patton, Thomas; Barrett, John; Boal, Connell W C; Ehrensberger, Monika; Boyle, Ryan; Cushion, Melanie T (2023. ) Erratum for Wiederhold et al., "The Antifungal and Anti-Pneumocystis Activities of the Novel Compound A3IS (Mycosinate)".Antimicrobial agents and chemotherapy, , 67 (2 ) ,e0147522 More Information
Cushion, Melanie T; Ashbaugh, Alan; Hendrix, Keeley; Linke, Michael J; Tisdale, Nikeya; Sayson, Steven G; Porollo, Aleksey (2018. ) Gene Expression of Pneumocystis murina after Treatment with Anidulafungin Results in Strong Signals for Sexual Reproduction, Cell Wall Integrity, and Cell Cycle Arrest, Indicating a Requirement for Ascus Formation for Proliferation.Antimicrobial agents and chemotherapy, , 62 (5 ) , More Information
Cushion, Melanie T; Ashbaugh, Alan; Sayson, Steven G; Mosley, Christopher; Hauser, Philippe M (2022. ) Anidulafungin Treatment Blocks the Sexual Cycle of Pneumocystis murina and Prevents Growth and Survival without Rescue by an Alternative Mode of Replication.Microbiology spectrum, , 10 (6 ) ,e0290622 More Information
Mor, Visesato; Rella, Antonella; Farnoud, Amir M; Singh, Ashutosh; Munshi, Mansa; Bryan, Arielle; Naseem, Shamoon; Konopka, James B; Ojima, Iwao; Bullesbach, Erika; Ashbaugh, Alan; Linke, Michael J; Cushion, Melanie; Collins, Margaret; Ananthula, Hari Krishna; Sallans, Larry; Desai, Pankaj B; Wiederhold, Nathan P; Fothergill, Annette W; Kirkpatrick, William R; Patterson, Thomas; Wong, Lai Hong; Sinha, Sunita; Giaever, Guri; Nislow, Corey; Flaherty, Patrick; Pan, Xuewen; Cesar, Gabriele Vargas; de Melo Tavares, Patricia; Frases, Susana; Miranda, Kildare; Rodrigues, Marcio L; Luberto, Chiara; Nimrichter, Leonardo; Del Poeta, Maurizio (2018. ) Erratum for Mor et al., "Identification of a New Class of Antifungals Targeting the Synthesis of Fungal Sphingolipids".mBio, , 9 (2 ) , More Information
Macioce-Tisdale, Nikeya L; Ashbaugh, Alan; Hendrix, Keeley; Collins, Margaret S; Porollo, Aleksey; Cushion, Melanie T (2022. ) The Effects of Sex and Strain on Pneumocystis murina Fungal Burdens in Mice.Journal of fungi (Basel, Switzerland), , 8 (10 ) , More Information
Ma, Liang; Chen, Zehua; Huang, Da Wei; Cissé, Ousmane H; Rothenburger, Jamie L; Latinne, Alice; Bishop, Lisa; Blair, Robert; Brenchley, Jason M; Chabé, Magali; Deng, Xilong; Hirsch, Vanessa; Keesler, Rebekah; Kutty, Geetha; Liu, Yueqin; Margolis, Daniel; Morand, Serge; Pahar, Bapi; Peng, Li; Van Rompay, Koen K A; Song, Xiaohong; Song, Jun; Sukura, Antti; Thapar, Sabrina; Wang, Honghui; Weissenbacher-Lang, Christiane; Xu, Jie; Lee, Chao-Hung; Jardine, Claire; Lempicki, Richard A; Cushion, Melanie T; Cuomo, Christina A; Kovacs, Joseph A (2020. ) Diversity and Complexity of the Large Surface Protein Family in the Compacted Genomes of Multiple Pneumocystis Species.mBio, , 11 (2 ) , More Information
Wiederhold, Nathan P; Patterson, Thomas F; Rebholz, Sandra; Boal, Connell W C; Ehrensberger, Monika; Boyle, Ryan; Cushion, Melanie T (2022. ) The Antifungal and Anti-Pneumocystis Activities of the Novel Compound A3IS (Mycosinate).Antimicrobial agents and chemotherapy, , 66 (8 ) ,e0052122 More Information
Liu, Guan-Sheng; Ballweg, Richard; Ashbaugh, Alan; Zhang, Yin; Facciolo, Joseph; Cushion, Melanie T; Zhang, Tongli (2019. ) Correction to: A quantitative systems pharmacology (QSP) model for Pneumocystis treatment in mice.BMC systems biology, , 13 (1 ) ,40 More Information
Cushion, Melanie T; Ashbaugh, Alan (2021. ) The Long-Acting Echinocandin, Rezafungin, Prevents Pneumocystis Pneumonia and Eliminates Pneumocystis from the Lungs in Prophylaxis and Murine Treatment Models.Journal of fungi (Basel, Switzerland), , 7 (9 ) , More Information
Miesel, Lynn; Cushion, Melanie T; Ashbaugh, Alan; Lopez, Santiago R; Ong, Voon (2021. ) Efficacy of Rezafungin in Prophylactic Mouse Models of Invasive Candidiasis, Aspergillosis, and Pneumocystis Pneumonia.Antimicrobial agents and chemotherapy, , 65 (3 ) , More Information
Cushion, Melanie T; Tisdale-Macioce, Nikeya; Sayson, Steven G; Porollo, Aleksey (2021. ) The Persistent Challenge of Pneumocystis Growth Outside the Mammalian Lung: Past and Future Approaches.Frontiers in microbiology, , 12 ,681474 More Information
Cushion, Melanie T; Kumar, Parag; Lu, Ruying; Ashbaugh, Alan; Adeojo, Lilian W; Alfaro, Raul; Mannino, Raphael; Tramont, Edmund; Kovacs, Joseph A (2020. ) A Novel Encochleated Formulation Improves Atovaquone Activity in a Murine Model of Pneumocystis Pneumonia.The Journal of infectious diseases, , More Information
Cissé, Ousmane H; Ma, Liang; Dekker, John P; Khil, Pavel P; Youn, Jung-Ho; Brenchley, Jason M; Blair, Robert; Pahar, Bapi; Chabé, Magali; Van Rompay, Koen K A; Keesler, Rebekah; Sukura, Antti; Hirsch, Vanessa; Kutty, Geetha; Liu, Yueqin; Peng, Li; Chen, Jie; Song, Jun; Weissenbacher-Lang, Christiane; Xu, Jie; Upham, Nathan S; Stajich, Jason E; Cuomo, Christina A; Cushion, Melanie T; Kovacs, Joseph A (2021. ) Genomic insights into the host specific adaptation of the Pneumocystis genus.Communications biology, , 4 (1 ) ,305 More Information
Cissé, Ousmane H; Ma, Liang; Dekker, John P; Khil, Pavel P; Youn, Jung-Ho; Brenchley, Jason M; Blair, Robert; Pahar, Bapi; Chabé, Magali; Van Rompay, Koen K A; Keesler, Rebekah; Sukura, Antti; Hirsch, Vanessa; Kutty, Geetha; Liu, Yueqin; Peng, Li; Chen, Jie; Song, Jun; Weissenbacher-Lang, Christiane; Xu, Jie; Upham, Nathan S; Stajich, Jason E; Cuomo, Christina A; Cushion, Melanie T; Kovacs, Joseph A (2021. ) Genomic insights into the host specific adaptation of the Pneumocystis genus.Communications biology, , 4 (1 ) ,305 More Information
1973 -1977 Academic Trustee Scholarship, St. Joseph's College
1977 -1981 Academic and Tuition Scholarship, St. Thomas Institute
1996 Seymour H. Hutner Young Investigator Awardee; Society of Protozoologists
2000 ASM-UNESCO Visiting Scholar Program; University of Chile, Santiago; Dr. Sergio sponsor
2005 -2010 Research Career Scientist Award; Veterans Affairs Administration
2007 Elected Fellow of the Graduate School, University of Cincinnati
2009 Elected to Fellowship in the American Academy of Microbiology
2010 -2015 Research Career Scientist Award; Veterans Affairs Administration
2010 Executive Leadership in Academic Medicine; selected as a member of the Class of 2010
Organisms(MeSH B),Diseases(MeSH C),Chemicals and Drugs(MeSH D),Biological Sciences(MeSH G),Algae and Fungi(MeSH B05),Bacterial Infections and Mycoses(MeSH C01),Parasitic Diseases(MeSH C03),Respiratory Tract Diseases(MeSH C08),Animal Diseases(MeSH C22),Anti-Infective Agents(MeSH D20),Biochemical Phenomena, Metabolism, and Nutrition(MeSH G06)
Academic - CARE / Crawley Building
Room E870
Cincinnati  Ohio, 45267
Phone: 513-558-7540
Fax: 513-558-4408
melanie.cushion@uc.edu